The good weather is back and so is our beach guide! Mallorca is a beautiful island with hundreds of idyllic beaches. However as it's impossible to cram every single beach within a two week holiday, we are here to guide you in the right direction so that you can have a little taste of the best that Mallorca has to offer. This week were are focusing in Southwest Mallorca, one of the hottest areas for holidaymakers.
1. Illetas
Illetas beach is loved by both locals and visitors. Palmesanos have spent decades sunbathing at Illetas due to its proximity to town (a short 10 min drive from the city centre) and its crystal clear water. There are sunbeds available on the beach, as well a lovely beach club, ideal to grab a bite for lunch.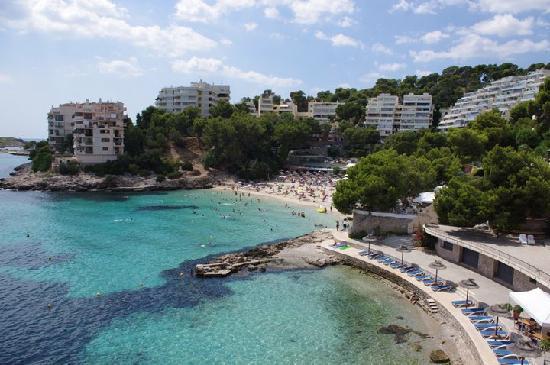 2. Cala Llamp
A rocky beach isn't quite what comes ti mind when thinking of an idyllic beach, but its azure waters and spectacular views of the coastline will soon win you over. The beachclub in Cala Llamp is the perfect spot to catch some rays and if you feel the heat is getting to you, all you need to do is jump in their sea water pool.
Cala Llamp is very accessible, when arriving into Port Andratx turn left and follow that road for about 10 minutes until it leads you there. There are signs along the road so it's near impossible to get lost!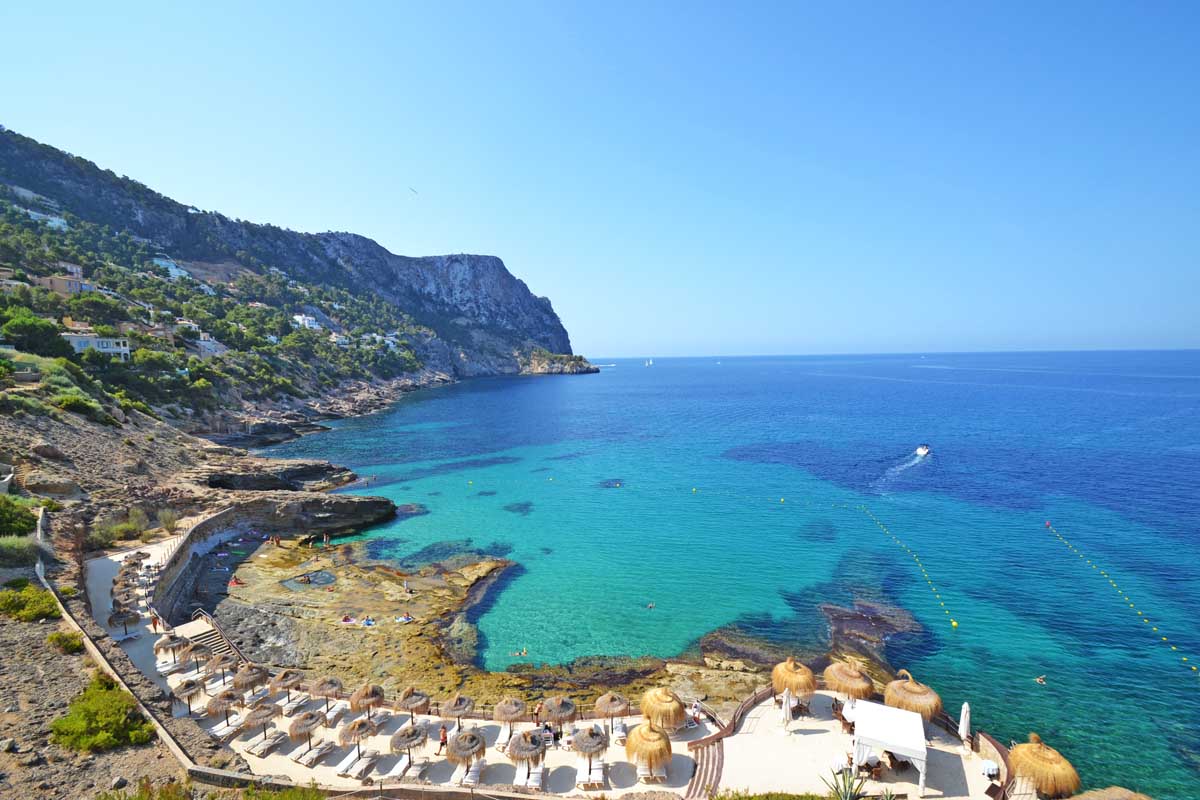 3. Cala Falcó
Located a few kilometers away from noisy Magaluf, this little beach is perfect for those who seek to spend a day away from the masses of tourists but don't necessarily want to go too far out. It's also worth a visit in the evening, as Cap Falcó Beach Bar is a cute little eatery perfect for a quiet dinner for two by the sea.

4. Portals Vells
Portals Vells is a group of three little beaches right next to each other. The one in the centre is most recommended for families, as its waters are quite shallow and there is a lovely beach restaurant on site that serves a mean paella.
The beach to the right of the main beach, also know as Platja des Rei is a small beach hidden among the pine trees, but it's usually slightly less crowded than the main beach. The beach on the right hand side, also known as Platja des Mago, is also a beautiful beach with a nice restaurant but beware that it is also a nudist beach, so expect to see a lot of skin!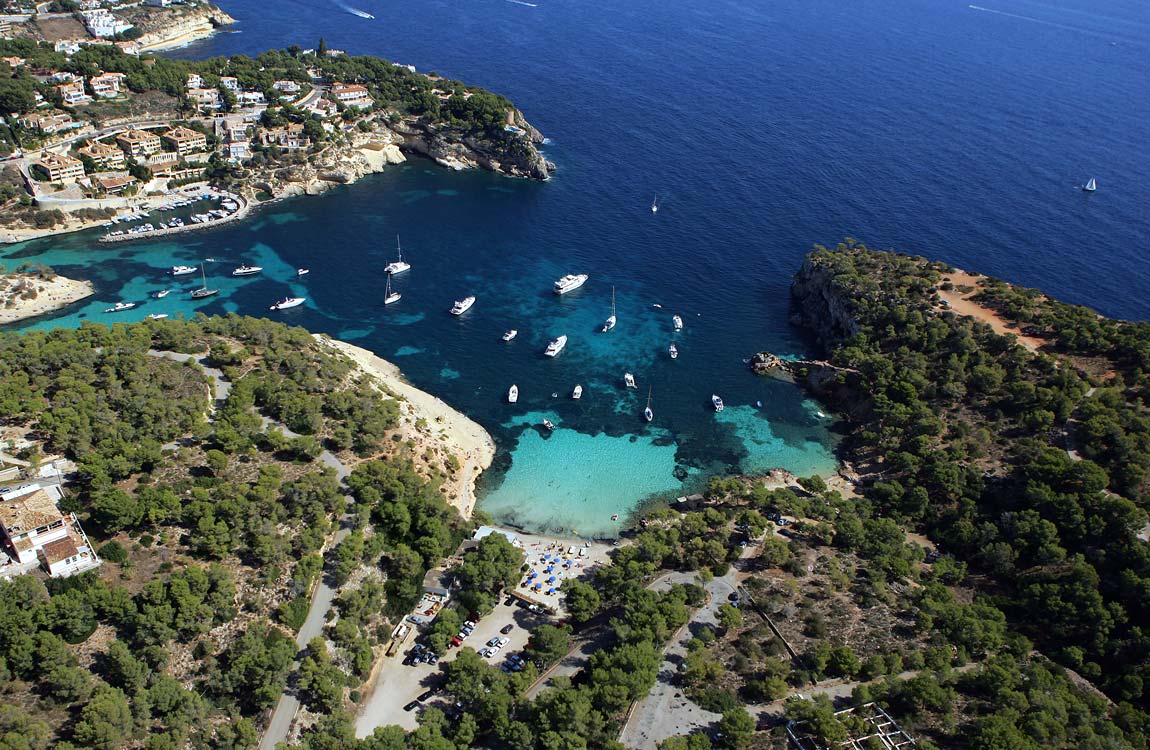 5. Cala d'Egos
Cala d'Egos is a lovely pebbled beach among the cliffs just outside of Port d'Andratx. It's not the easiest beach to access, as you do have to walk down a path for about 20 minutes to get there, but this also means that it's less crowded than other beaches. There are no facilities on the beach, so do remember to bring food and lots of water!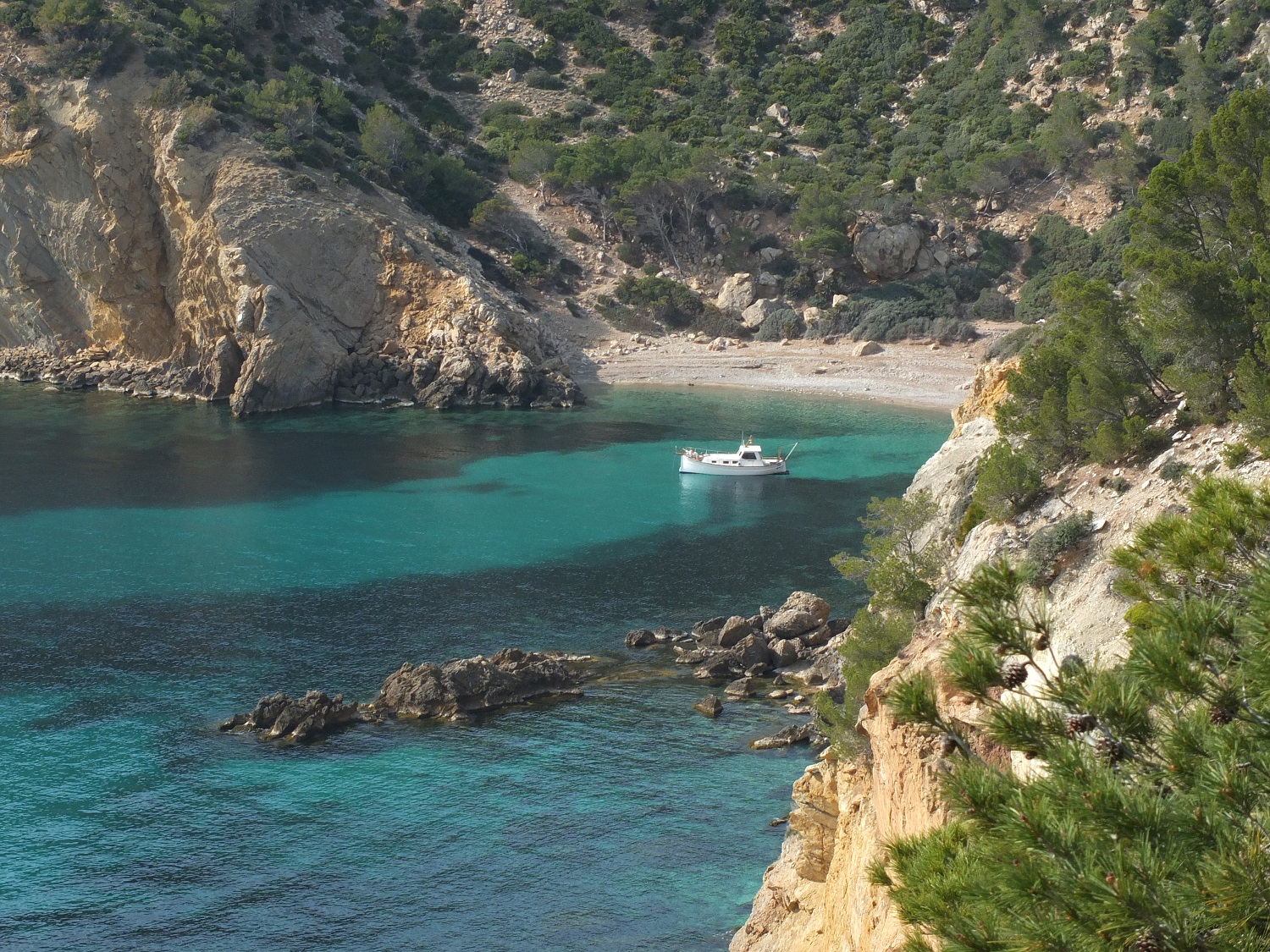 6. Cala Vinyes
This small beach located next to Cala Falcó is a great spot for families due to its shallow waters and proximity to different facilities. There are a couple of hotels surrounding the beach and its easy access means it tends to get busy, but it is perfect if you are staying in the area and want to spend a couple of hours relaxing on the sand.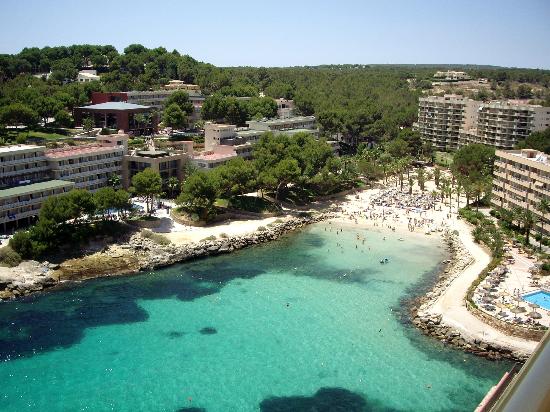 7. Cala Major
Another all time favourite, Cala Mayor beach has entertained both locals and tourists for years. With clean shallow waters, sunbeds, watersports and a beachclub there is something for everyone on this beach. Tip: Get there early to grab one of the beachclub's balinese beds!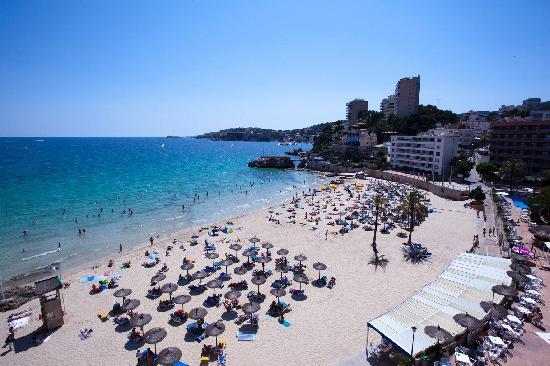 8. Sant Elm
Sant Elm is a small fishermen's village just outside of Andratx with a lovely beach, ideal for a relaxing day out. Sant Elm has some of the best fish restaurants on the island, so fish lovers should definitely spend a day here!

9. Cala Fonoll
This quiet stretch of sand on the Andratx coastline is a great spot to go snorkelling. There is a hotel on the beach and some toilets but other than that there aren't many facilities on the vicinity.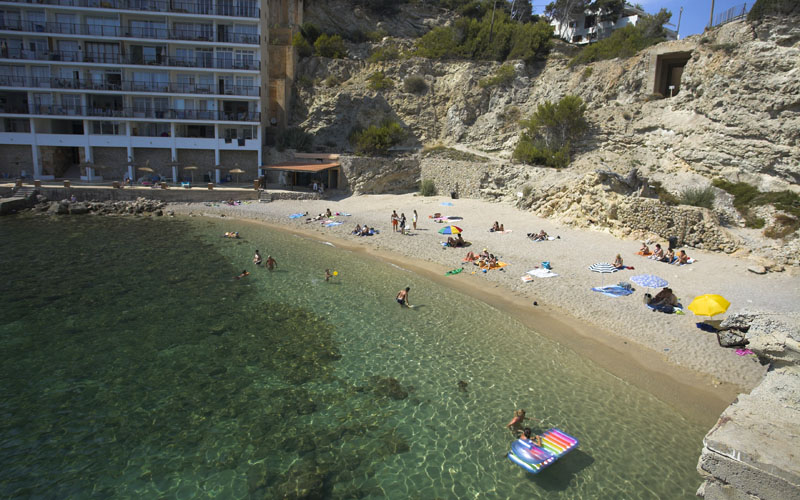 10. Camp de Mar
Camp de Mar is a small resort located somewhere in between Peguera and Port d'Andratx. There are facilities available on the beach as well as a good selection of restaurants, but the hottest spot is the restaurant perched on top of this little island in the middle of the beach, it's the perfect spot for lunch!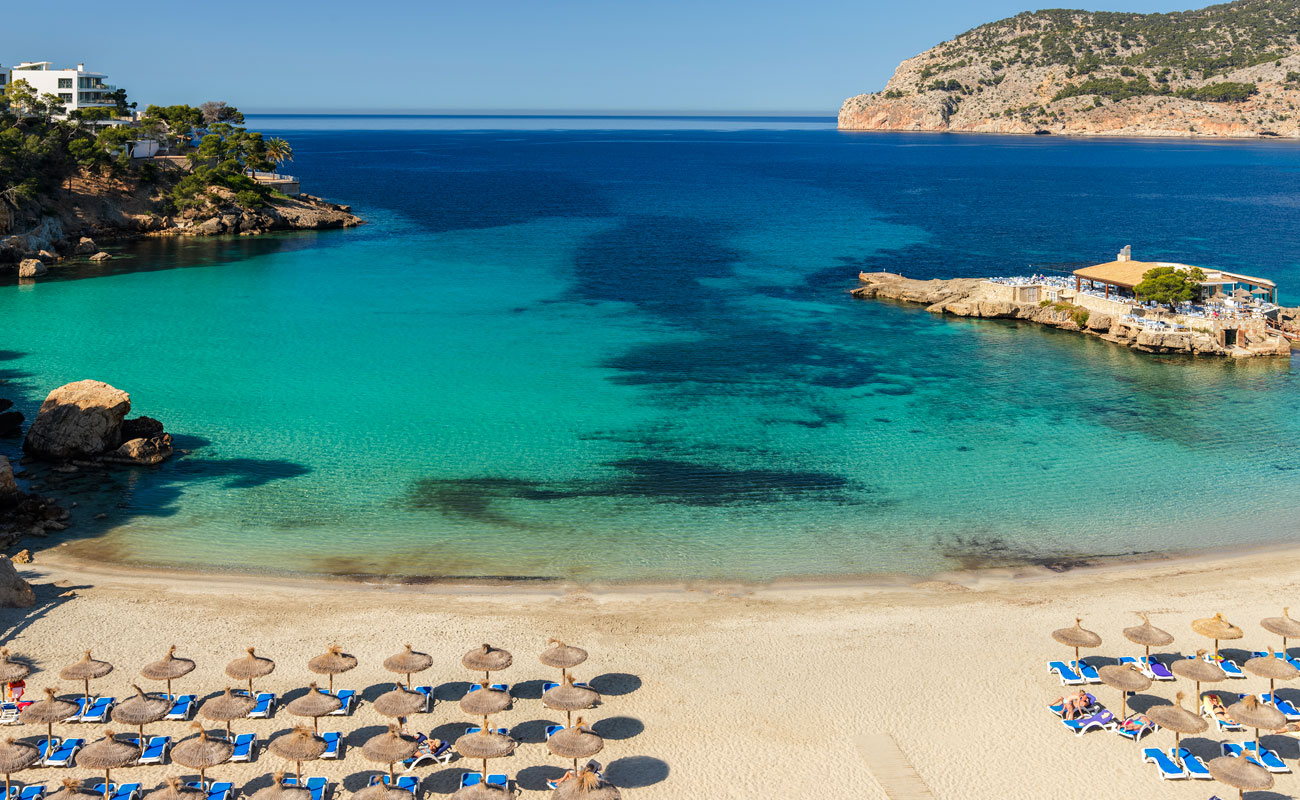 To find out more about Mallorca's secret gems contact us on +34 971 702 749 or info@deliciouslysortedmallorca.com