One of the greatest things of living in Mallorca is the vast amount of beaches that are available to us within a palm's reach, but even those of us who have lived on the island for years are yet to discover many of the beautiful beaches that are hidden along Mallorca's coastline.
We have put together a compilation of Mallorca's most hidden and most beautiful beaches for those who are itching to go somewhere new and exciting and for those holiday makers that are keen to discover Mallorca's awe-inspiring nature. Get ready to hike!
1. Coll Baix
Located on the northern coast of the island, Coll Baix is quite hard to access but is definitely worth the effort. To access the beach start off from Alcudia from Carrer Eclipsi. At the end of the street you will find that Camí de l' Alou starts, drive down that road for 2km and then turn right, where you will find the Camí de la Muntanya de Coll Baix. Drive till the end of the road and park there, as you will have to walk the rest of the way there. There are signs everywhere leading the way, just follow the path and after approximately 1km you will find your destination: A desert beach enveloped in turquoise waters and stunning scenery.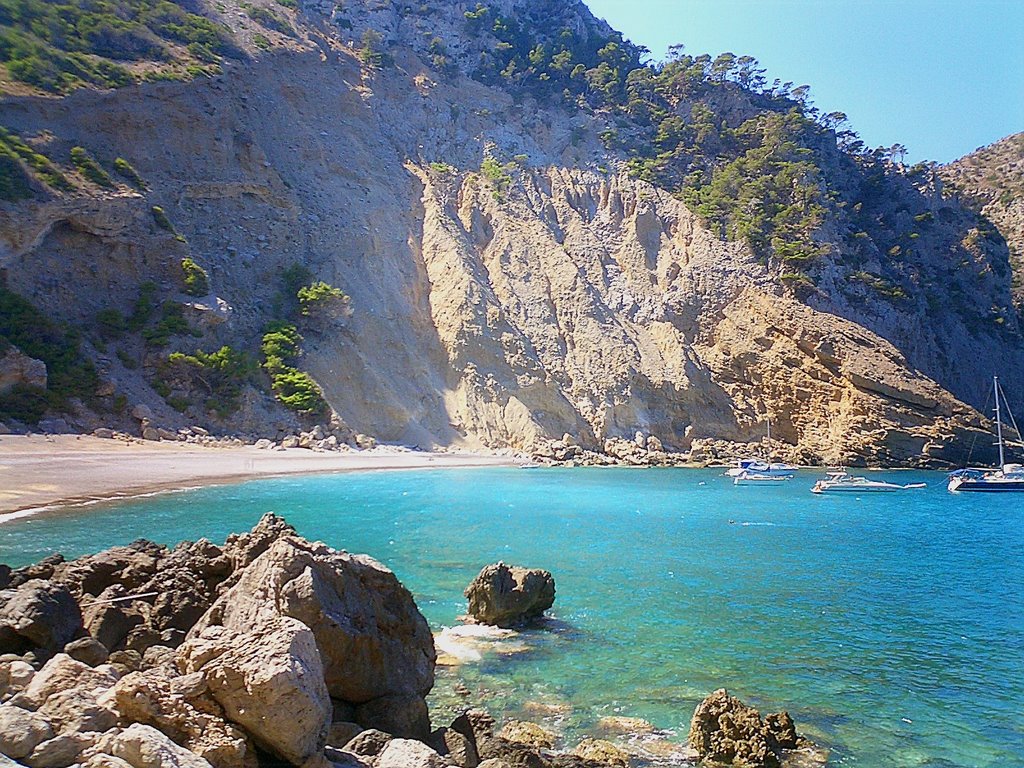 2. Arenal de ses Assussenes
Ses Assussenes is not only a beautiful sandy beach but also a historical site. Talaiotic ruins are scattered along the beach, reminding us of Mallorca's prehistoric past. The easiest way to reach this unique spot is to drive all the way to Son Bauló beach in Can Picafort and to walk from there. It's only about 300m East!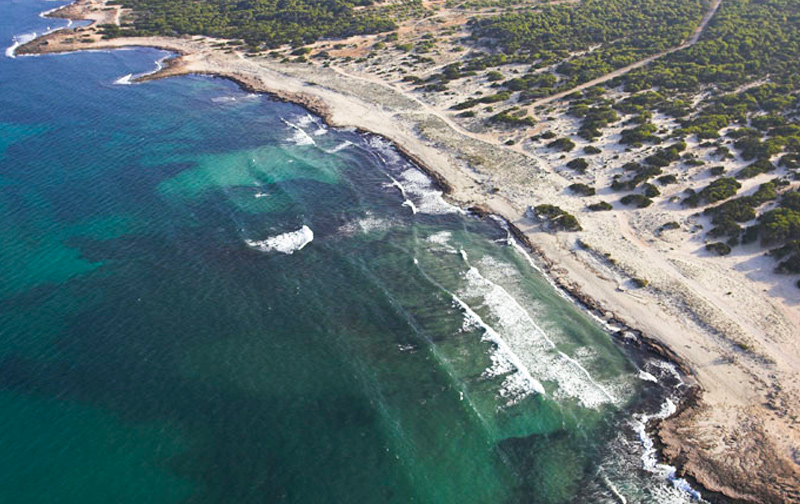 3. Es Caló
Enjoy a swim in the crystalline waters of this cove hidden among the mountains of Llevant. It's a perfect spot to snorkel, as its waters are full of interesting rock formations thriving with marine life. Be warned though, it's quite a walk to get there! Drive all the way to Cala Mata. You will then have to walk along the coastline for about 3km East.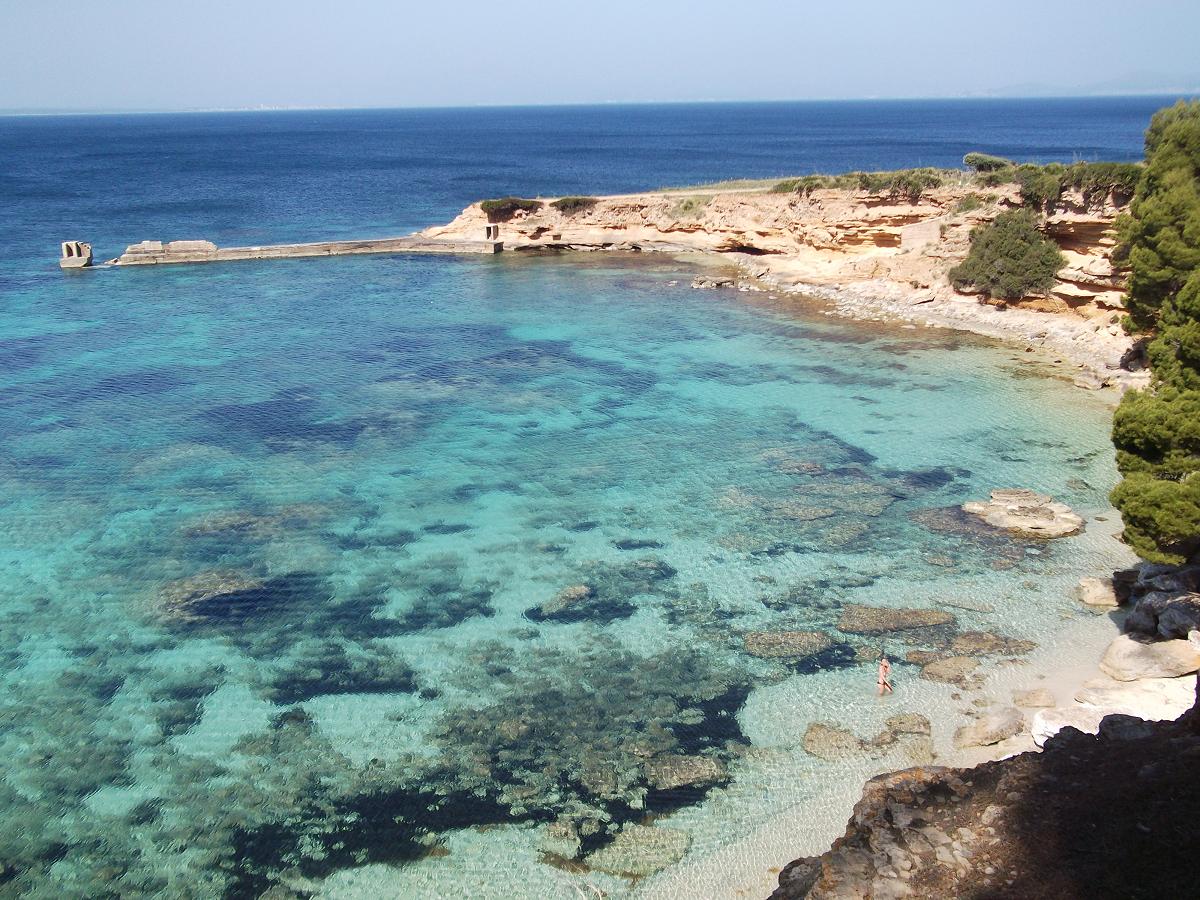 4. Sa Font Celada
A sandy beach located in the North East, quite a rarity in this area! Spend the day admiring the unique landscape of Llevant Natural Park and the Mediterranean Sea. To get there, you will have to follow the trail from Cala Mitjana.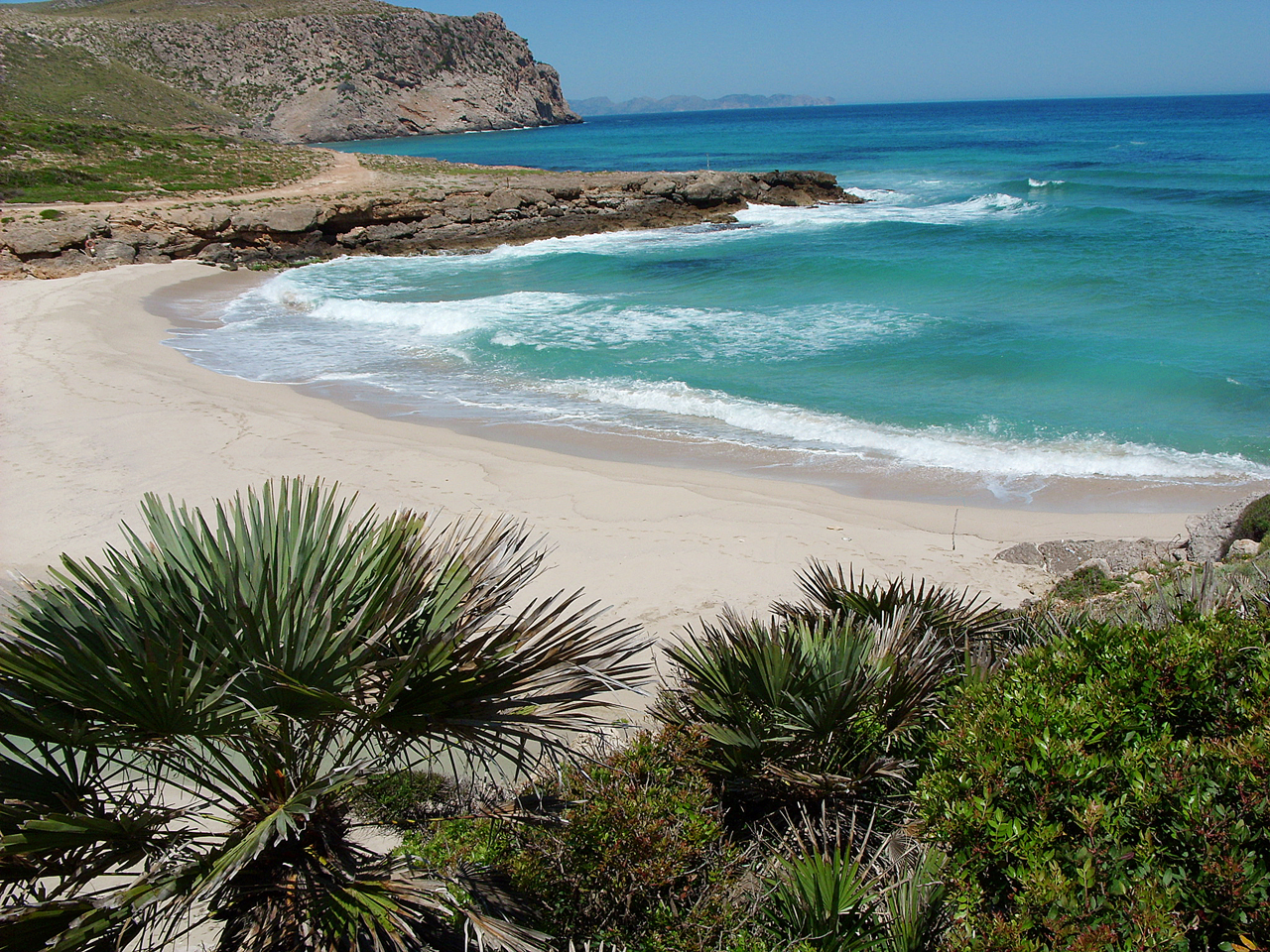 5. Cala Sequer
This place is perfect for those who love to have an entire beach to themselves. Not many know about this beach, so it is rare to find anyone else there! Peace and quiet,
however, come at a price, as you will have to work a little to get there. Take the exit
to the agroturismo San Josep de Baix, on the road from Portocolom to Porto Cristo.
Drive all the way to the end and then it's time to put your hiking boots on, as you will have to walk a few kilometers to reach the beach.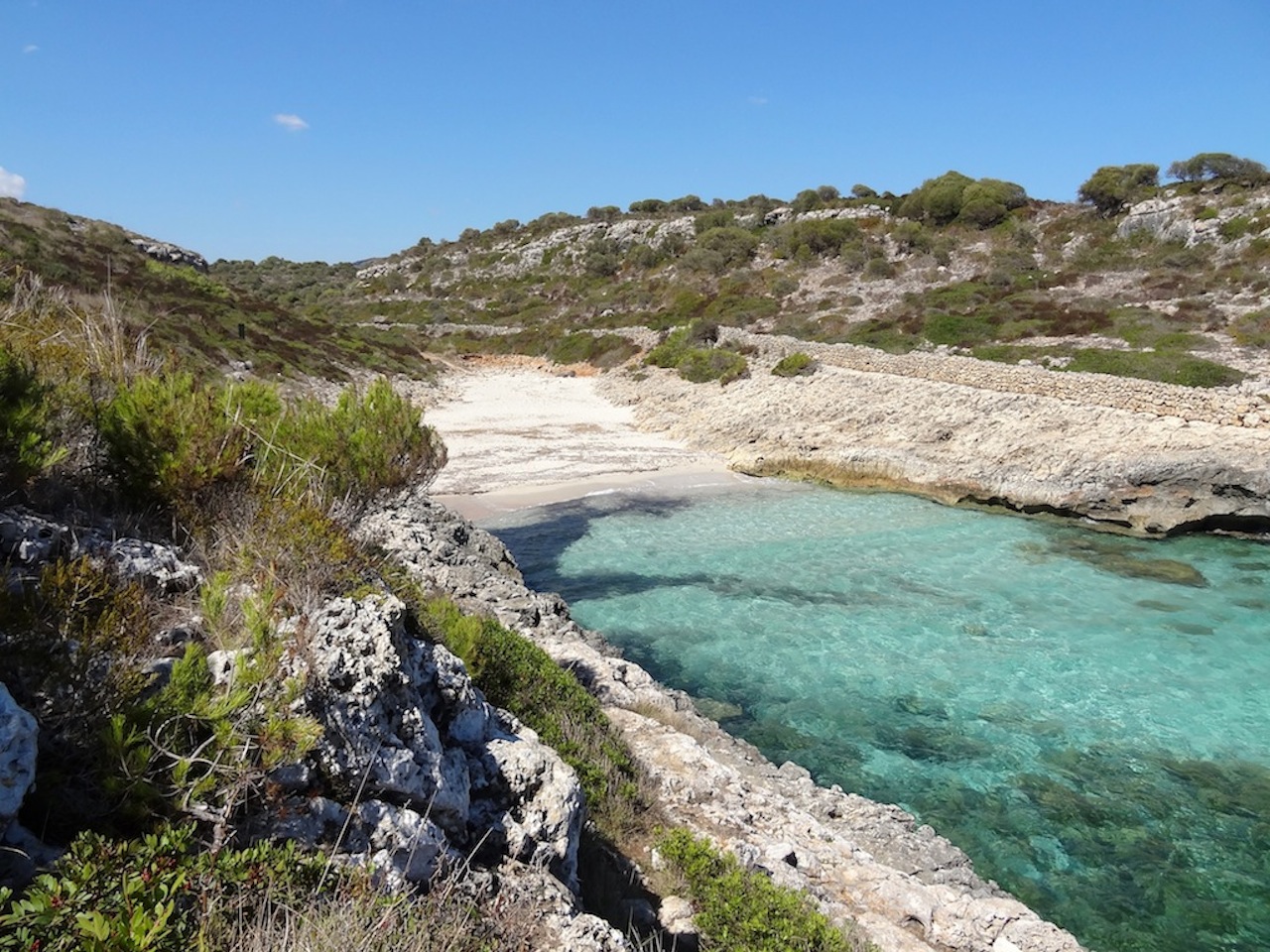 6. Sa Cànova
Long sandy beach located in Alcudia Bay, inbetween Son Serra de Marina and Colònia de Sant Pere. It's similar to Es Trenc, however, it's not as crowded and the sea tends to be a little wilder than down south. You should also be warned that Sa Cánova is a nudist beach, just like Es Trenc.
There are two ways to get there, you can either walk from the beach in Son Serra de Marina or walk from S'Estanyol beach, as they are all connected.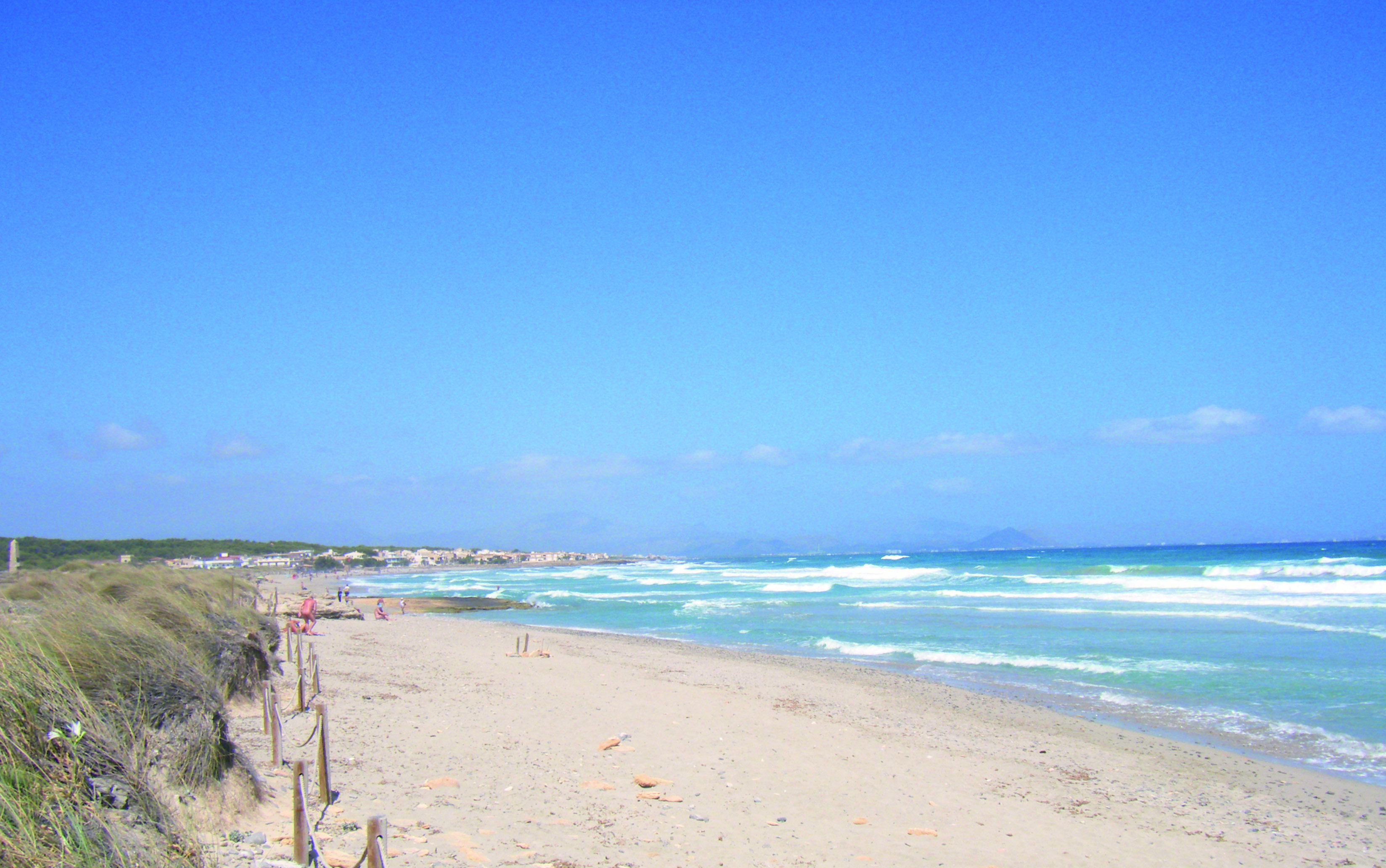 7. Caló des Màrmols
Caló des Màrmols is a little gem hidden among the cliffs of the Eastern coast of the island. It's a lengthy hike to get there all the way from Cap de ses Salines, but the trail follows the coastline, so you'll get to see some of the most fantastic views on the island.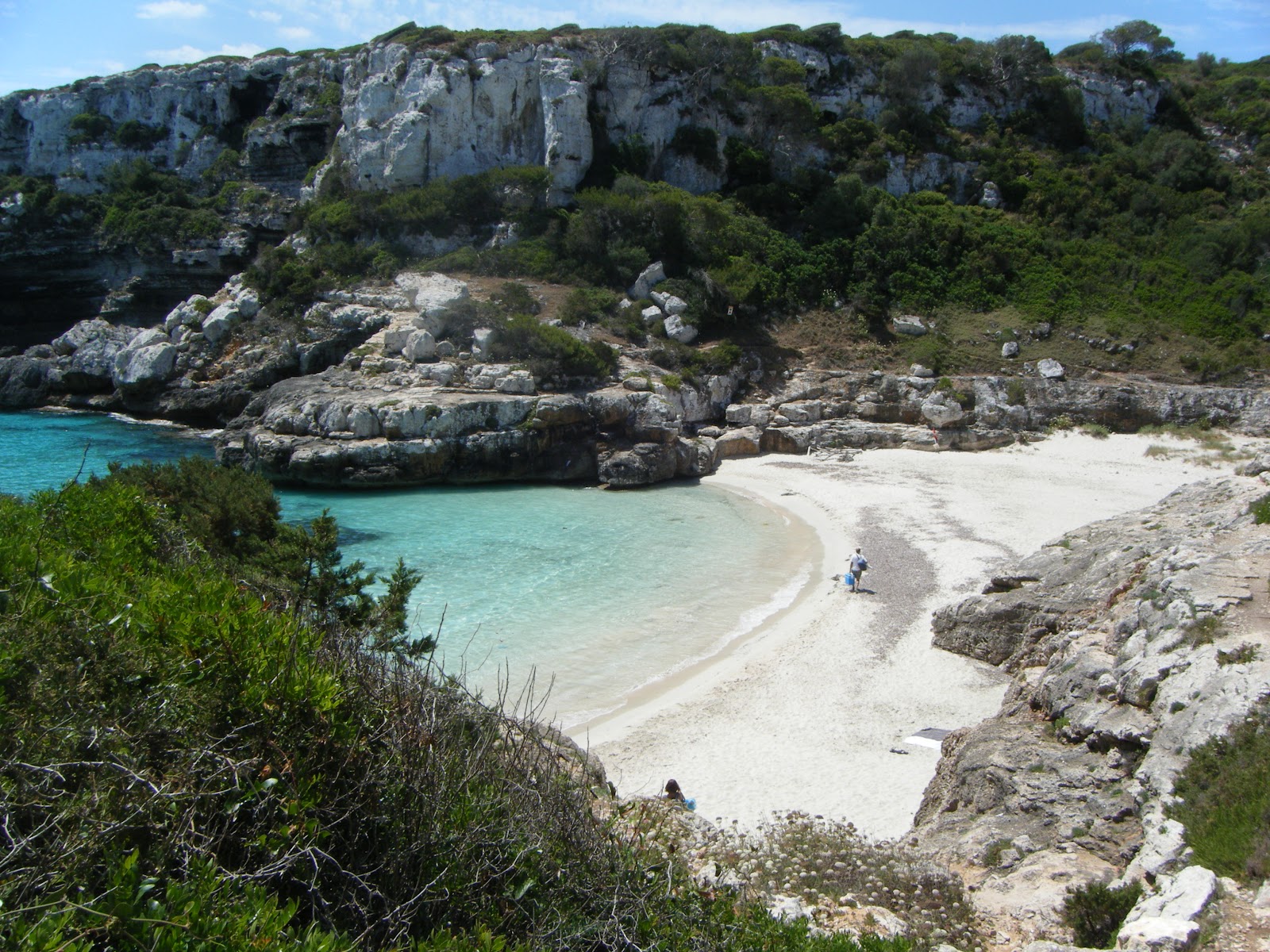 8. Es Dofí
Not as famous as other beaches on the Southern coast, but just as beautiful, Es Dofí will remind you that paradise consists of white sand and crystalline waters. Walk East for about 1,5km from Colònia de Sant Jordi to find this little gem.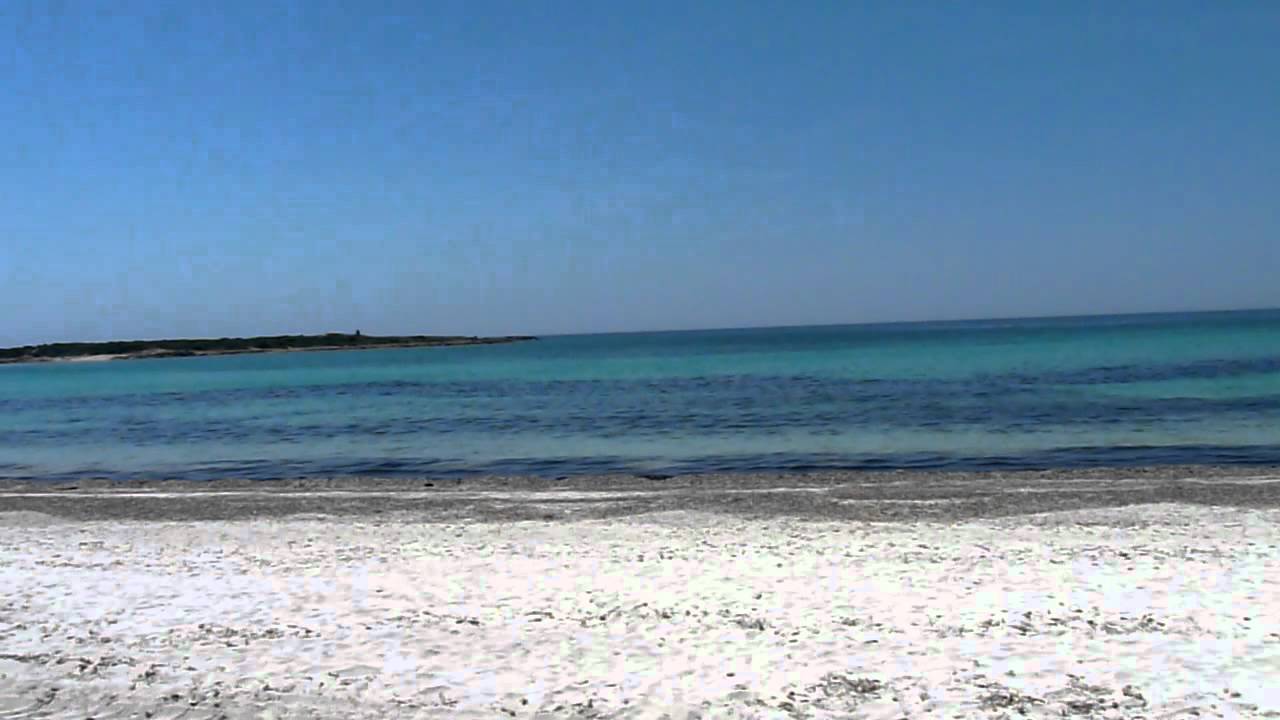 9. Cala en Basset
Cala en Basset is a small rocky cove near the coastal village of Sant Elm. The barrenness of the beach is refreshing in comparison to most of the beaches of the Southwest, which tend to be hugely crowded and full of resorts. Set off from Calle Poppia in Sant Elm until you see a pile of stones intended for hikers and then just folllow the trail all the way to the beach.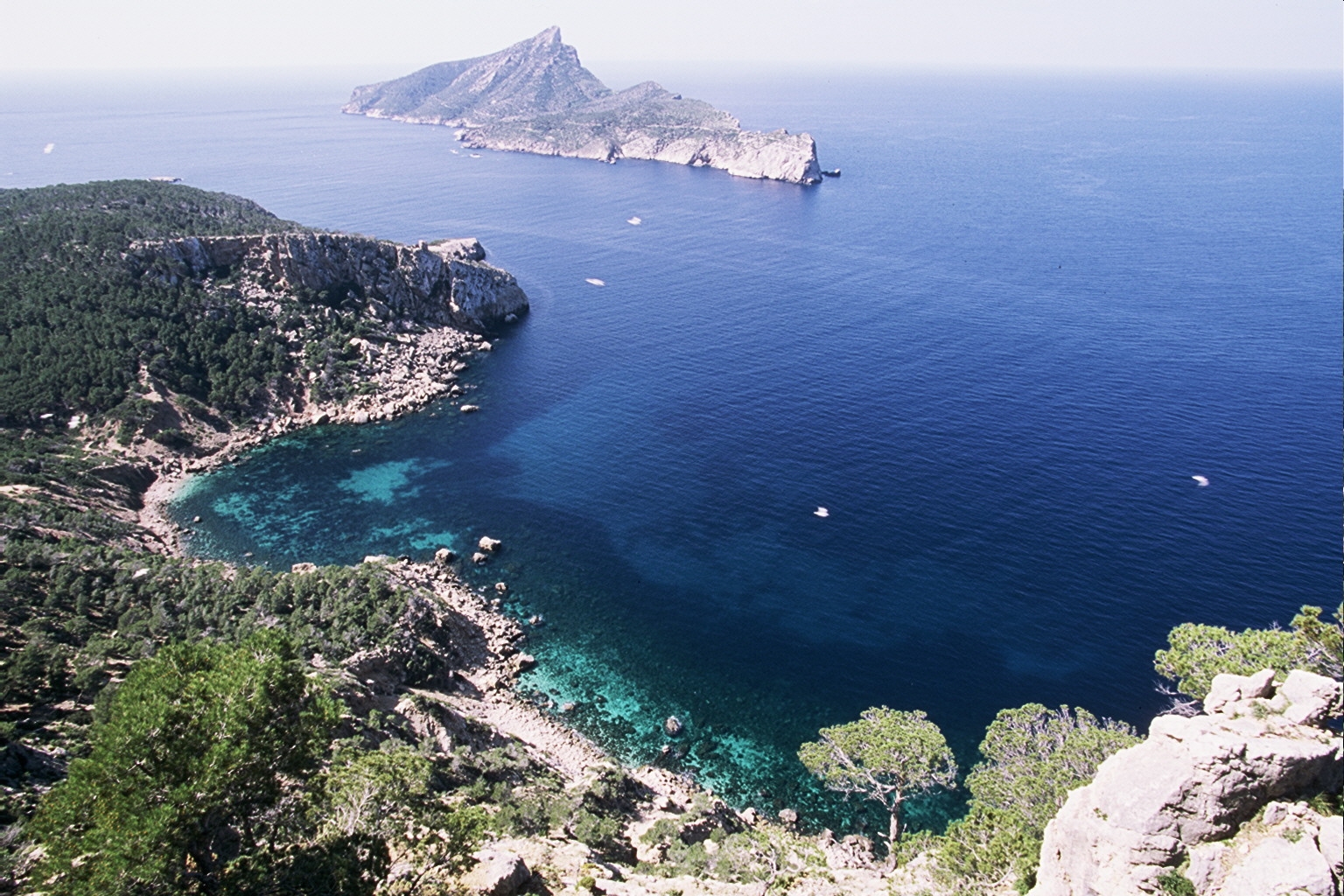 10. Cala Bóquer
Stunning beach surrounded by the dramatic coastline of Formentor. The energy of the waves and the harshness of the landscape will leave you in awe. It's quite a long walk to get here but the prize is this stunning view: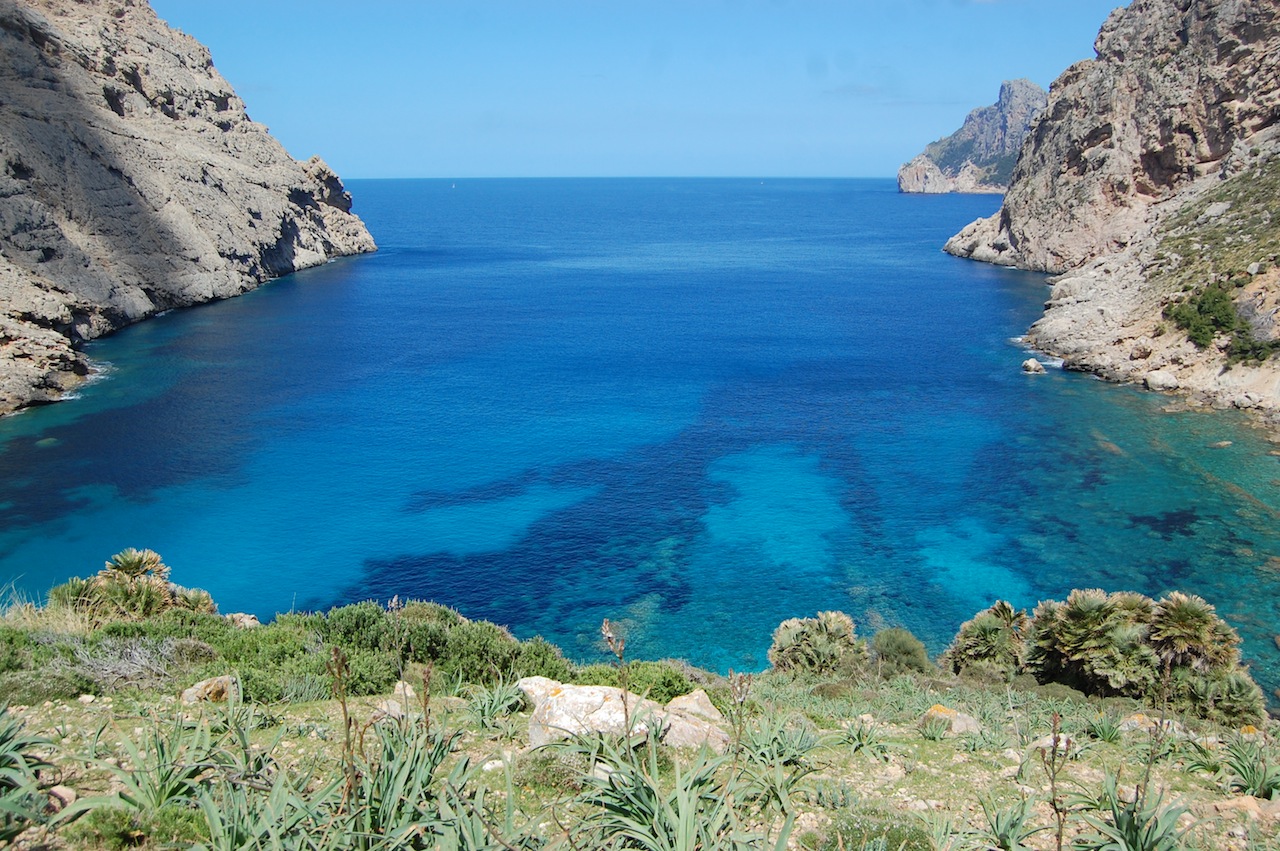 You will have to cross a private finca to get to the cove. Park near the Oro Playa Aparthotel, where you will easily find the gate to Finca Boquer. From there, there is a path following all the way down to the cove.
To find out how we can help you make your beach experience even more unique, get it touch with us at info@deliciouslysortedmallorca.com or ring us at 971 70 27 49.