We are proud to say that Ibiza has become an island known for its vast selection of cuisine and world class chefs. Culinary experts from all over the globe are making the white isle their home to showcase their passion for good food for the people.
A new movement that seems to be sprouting up in all four corners of the island are secret supper clubs! It's not your average dining experience, but so much more. It's a meeting of like-minded gourmet foodies who appreciate food and cooking in all of its glory, often in a secret or special location on a unique date and many can agree it's the island's best kept secret! Until now that is….
We were delighted to have had the privilege to sit down with Mark Watkins of The Last Supper Club for a fun Q & A session to find out more about his concept; a unique supper club that has the ability to wow anyone that is lucky enough to be a guest at his table…
Mark, tell us about your background? 
I was born in a hotel, and I grew up in the restaurant business. I first came to Spain when I was 17 and worked in restaurants in Barcelona during the 80s. I got into cooking during the gastro pub scene in London and went freelance in 99. That is when my catering business was born and then I moved to Ibiza in 2002 with my two small children.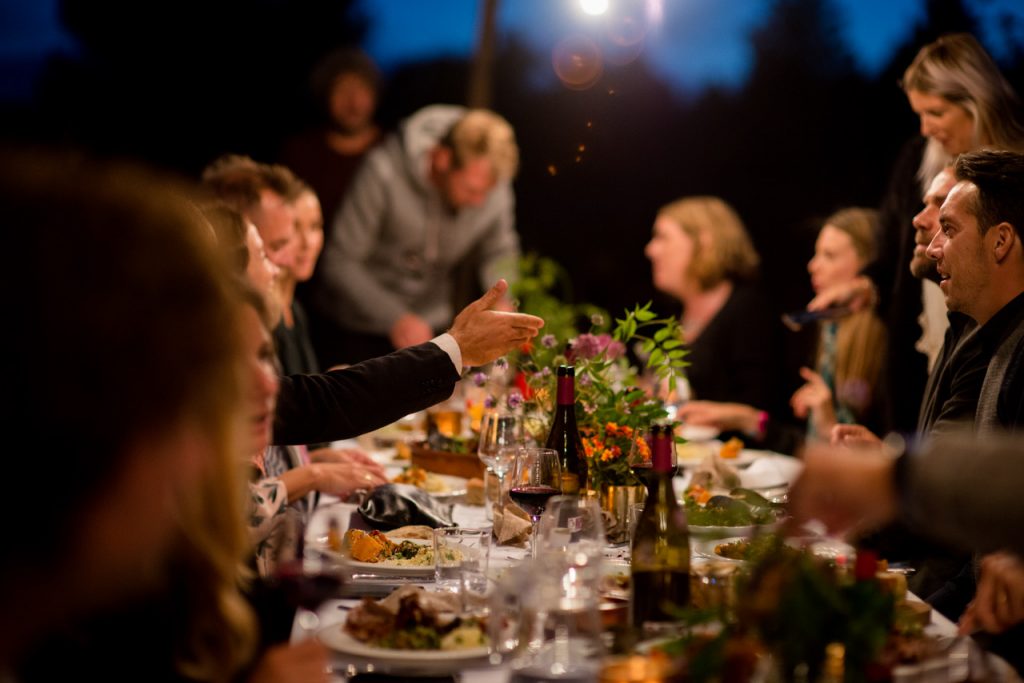 Photography by Gypsy Westwood
What is the concept behind The Last Supper Club?
It came from an idea that I started in London which was to have a night for people in the industry, it was a burger and fries night and I would get people to DJ for their supper. When we moved to Ibiza we met a dutch couple who had a beautiful house in San Juan and invited us to their land – they knew loads of people and we knew no one. We could cook and they couldn't so on a Sunday we invited people out, they could pay what they wanted and we had someone play music for their food and drink. A few years ago we wanted to do something different where we called the shots – we loved cooking outside, in a field and in different places – thus, The Last Supper Club was born.
What is your connection to Ibiza? 
It was zero when I caught a flight to find a house with my wife who was pregnant with our 2nd child. I'd never been to Ibiza, never heard of the music scene, never heard of Pacha. I knew it was an island as I had lived in Barcelona before but until then I thought I was moving to "Spain!"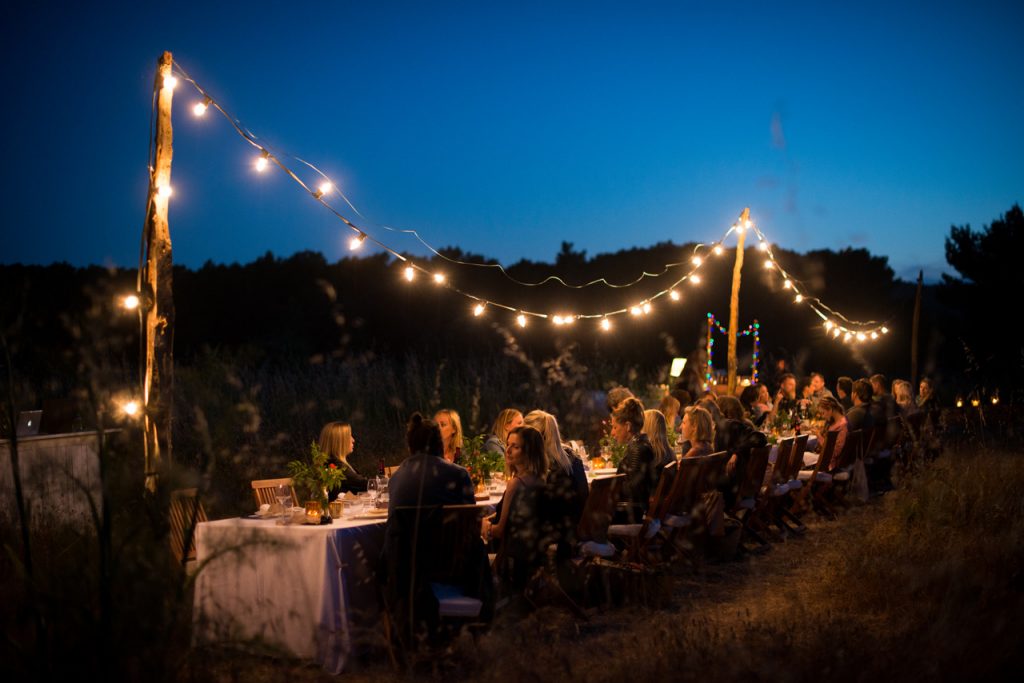 Photography by Gypsy Westwood
Can you tell us more about the menu and what you like to base your menus around? 
We use as much as we possibly can from the island, and cook on open fire as much as possible. We use local organic ingredients from the farm – different meats and vegetable varieties when they are available. There is no real limitation on what we do but we like to let the ingredients do the talking.
Why do you have a different location each time?
We want to show people different things because it's interesting. We like to cook on cliff tops, in caves and in fields…thats why!
What is your signature dish?
All of our food because we love it all – so our food is our signature. We just to love cook. We love to cook over charcoal, over fire. We make our own bread, it's difficult to answer because I just love all the food that we do. One signature thing we do is the dessert Parade – we lay a table cloth out and throw puddings at it and it is quite unique!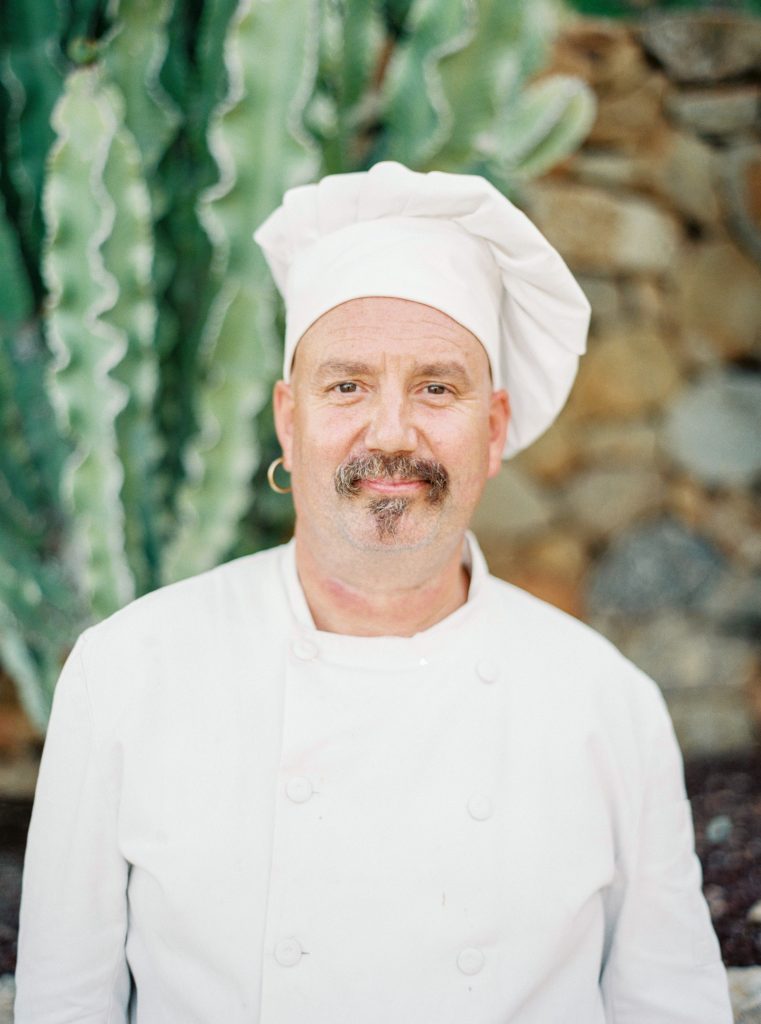 Photography by Ana Lui
What do you love most about putting on The Last Supper Club in Ibiza? 
I love that we do what we want, where we want, when we want. I love where we do the events but most of all I love the expressions on the people's faces. As they come, as they eat, as they leave. It's a look of wonder. From the moment they get there to the moment they leave.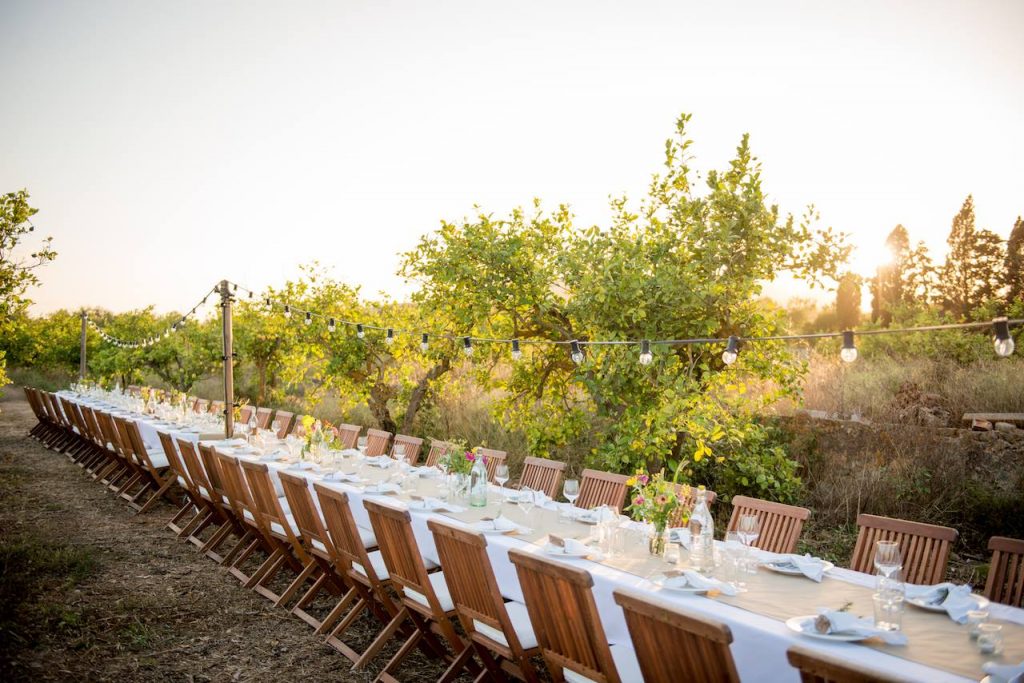 Photography by Gypsy Westwood
The Last Supper Club pops up next on June 16th, 2017 – reserve your spots now!
Other Pop Up Supper Clubs in Ibiza You Need to Know for Summer 2017
Soul y Sabores
From eco farms to gorgeous villas to trendy cafés in the island's bohemian north, Soul y Sabores is all about bringing old friends and new together around a table for a delicious dining experience. With menus changing weekly, chef Sophie Taverner is passionate about showcasing the island's abundant produce and locally sourced meats and fish in creative and refreshing ways.
check out www.soul-y-sabores.org for more information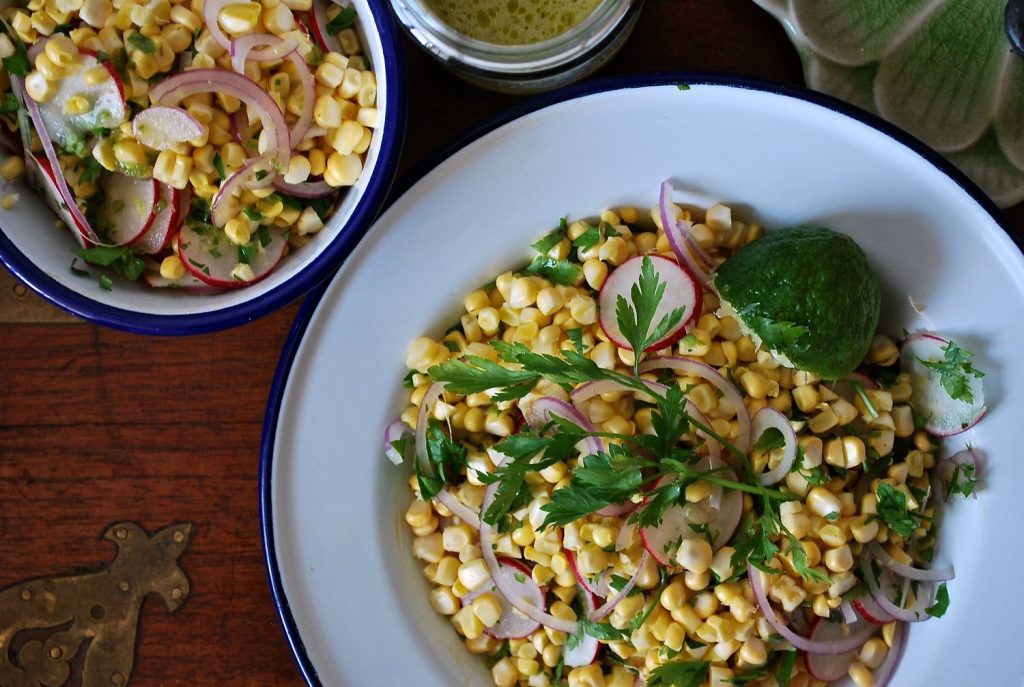 Photography by Sophie Taverner
Chef's Palette 
Hosted at the Meke Coffee Roaster's in San Juan, Meke 'calls all foodies, gourmet and appreciators of flavour-scapes and sensory delights' to special pop-up events that hosts talented chefs from all over the island (in turn who are from all over the world!) to take food fans on an epic journey of tastes.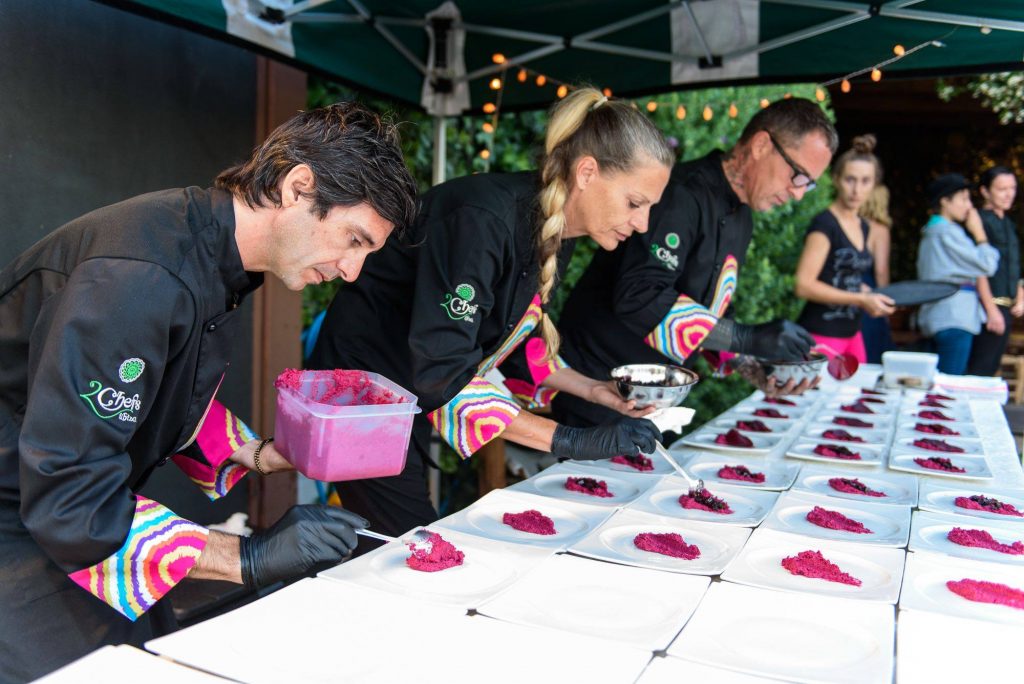 Photography by Meke
Campo Comida Collective 
Tantalising the taste buds with Mediterranean and Middle eastern inspired dishes, Campo Comida Collective serves up multi-course feasts out in the gorgeous campo surroundings in Ibiza. The dishes always feature a star ingredient, are locally sourced, fresh and always organic. It doesn't get more farm to table than this!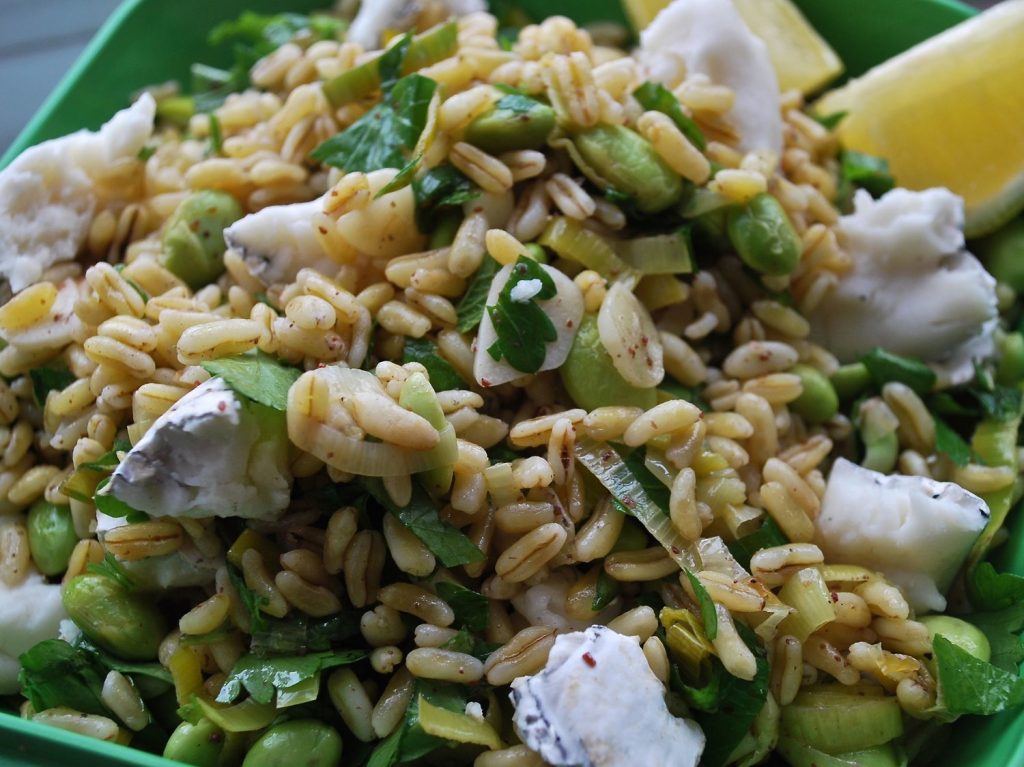 Photography by Sophie Taverner