Ibiza is now proving, among other things, to be an exquisite culinary destination. With a huge variety of cuisines, locations and gastronomic talent – we are spoilt for choice! In particular, the organic and vegan scenes on the island have become an increasingly prominent culture and we're excited to get involved in the healthy living lifestyle…
If you're wondering where to eat and shop healthily whilst holidaying in Ibiza, you are in the right place! From classic restaurants and bistros to radical new café's and eateries, here is all you need to know about where to dine fresh on the white isle…
WILD BEETS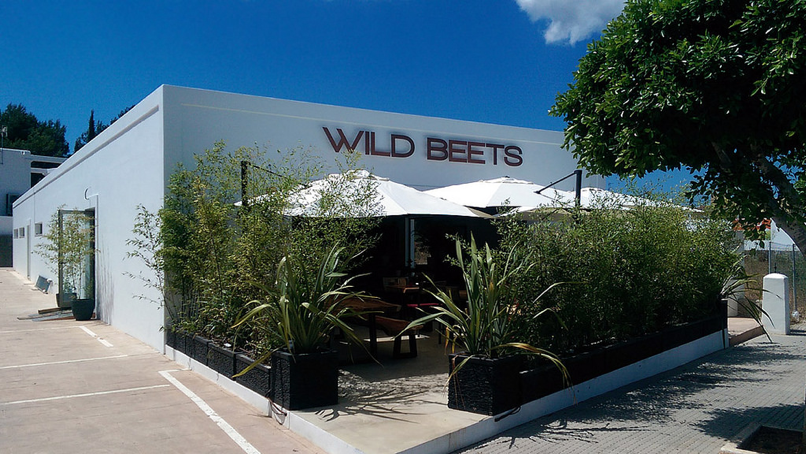 Located on the outskirts of Santa Gertrudis, Wild Beets is a favourite of locals and residents alike to eat raw in Ibiza. With its modern edge and plant based cuisine – nowhere is a better place to get involved in the vegan scene. Whether it be a kale smoothie or an almond-coconut porridge, customers are always glowing on their way out!
PRIVATE CHEF: ALLY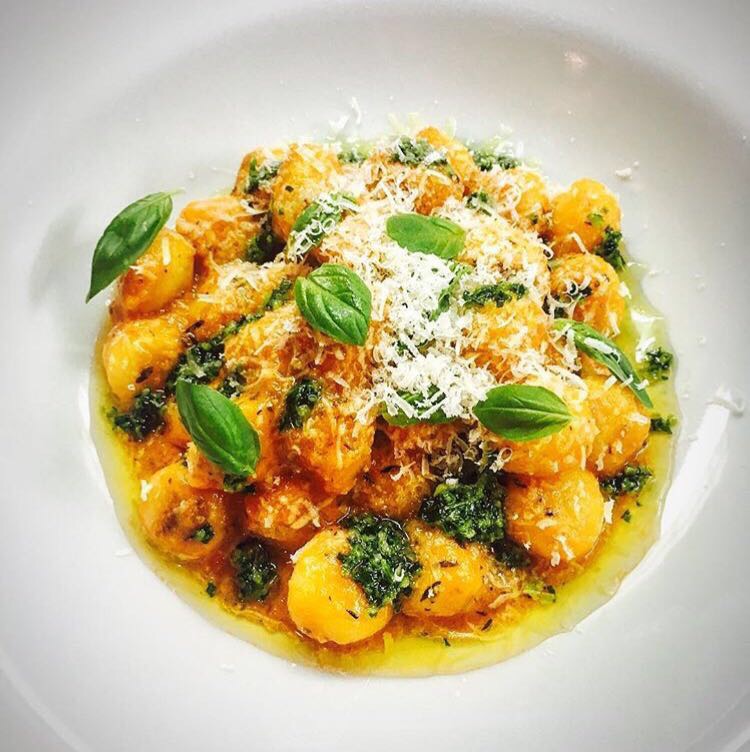 Don't feel like going out to eat? This Scottish chef could be all yours! Having learnt to cook from his grandmother and worked his way up to London Michelin star restaurants and London's premier events company, we are thrilled to have him on our books this summer! Having traveled the world from Thailand to Bali to Cambodia for recipe inspiration, we are excited to see (and taste!) what he's come up with…
PASSION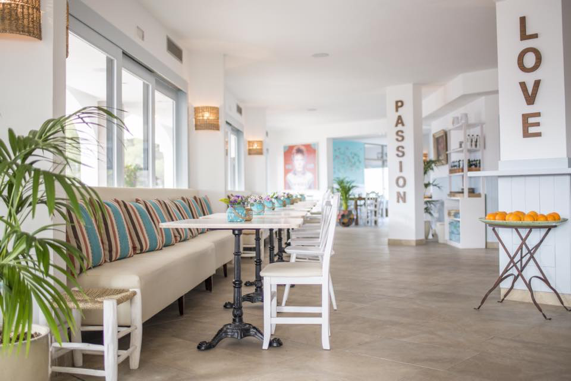 At their various locations, Passion is the home of health and happiness! Having grown from a simple juice bar, the success of this café is unparalleled and reflects the quality of its natural, wholesome menu. Following the theme of this blog, Passion's philosophy is to make unadulterated, unadorned food which is locally sourced when possible – highly recommended! Ps. don't miss their new bio-shop the Passion Pantry…
GIRI CAFÉ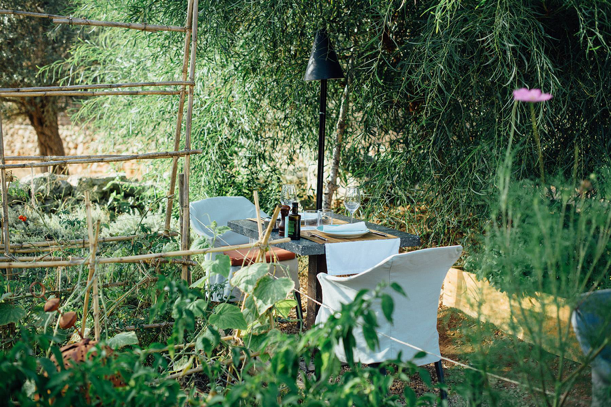 The Giri Café has built its foundations on simple guidelines, to eat 'seasonally, locally and sustainably'. We love this idea and with various seating areas, there is opportunity to enjoy the fantastic food in a romantic setting, with family whilst also being a great place to just hang out. We especially enjoy its rustic atmosphere and Mediterranean cuisine after a wander up the San Juan market just outside…
PICADELI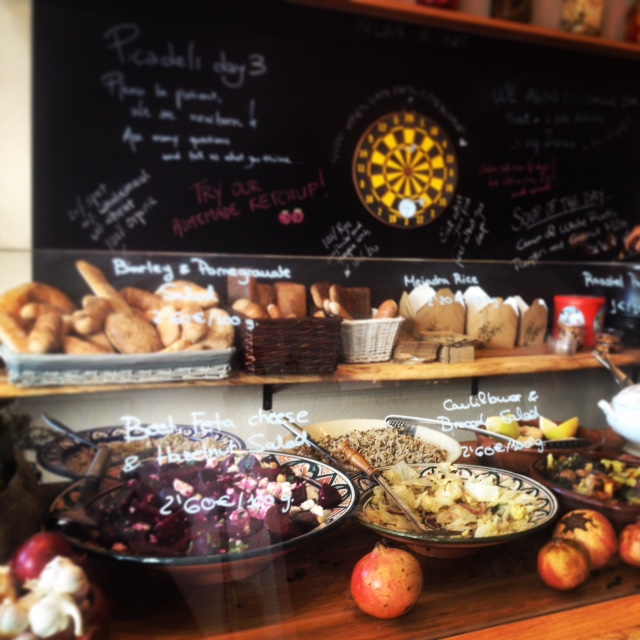 Following the success of one of our favourite Italian restaurants La Paloma, Picadeli was born as a collaboration between the Paloma family and friends. The food from this hot-spot is local whenever possible and partly organic – it is the perfect take-away to fill the space between big meals and is very well priced, not to mention in an ideal location!
POLEN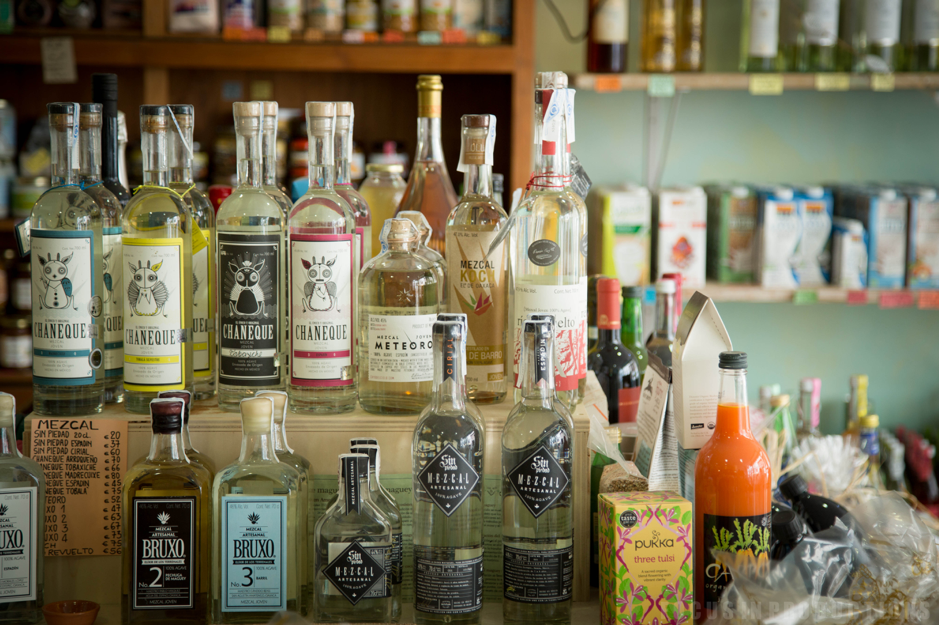 Make your way down to Polen this summer to buy your very own selection of healthy goods… A family run business, all Polen's products are chosen uniquely from varied distributors whilst trying to promote small companies and sustainable situations who make a specific product well – especially those on the island. This organic deli-eco shop is the way to cook well and feel good about what you're cooking!
CAN GUIMO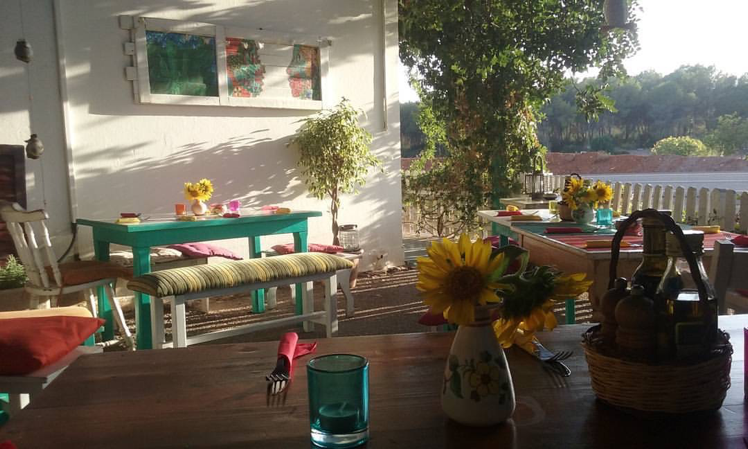 Can Guimo… The ideal place to sit and eat healthy homemade food! Enjoy sweet surroundings whilst digging into Brazilian dough balls or a bowl of acai muesli. Also, this trendy local café displays beautiful art, pillows and wall-hangings which could be yours should you want them – see you there!
For more information on vegan restaurants and shops or even renting electric hybrid cars, download our free app and go to the 'Go Green' section!
Click here to download it to Android and here to download it on iPhone.