When enjoying Ibiza we need a hearty breakfast that will set us up for the day, one that is healthy and tasty. We asked private chef Michael Arthur to share his favourite breakfast recipe for his on-island clients.
"I have always referred to this dish as 'huevos rancheros' but in fact it's not at all as a Mexican friend pointed out to me, so I now re-named it 'Mexican Rice and Eggs', not as catchy as huevos rancheros for sure, but better describes the dish.
As with most of my dishes I try to replace component parts with whole-foods in this recipe swapping white rice for black rice which gives it a healthier dimension. This is such a show-stopping breakfast, once you have made it a couple of times you will be hooked.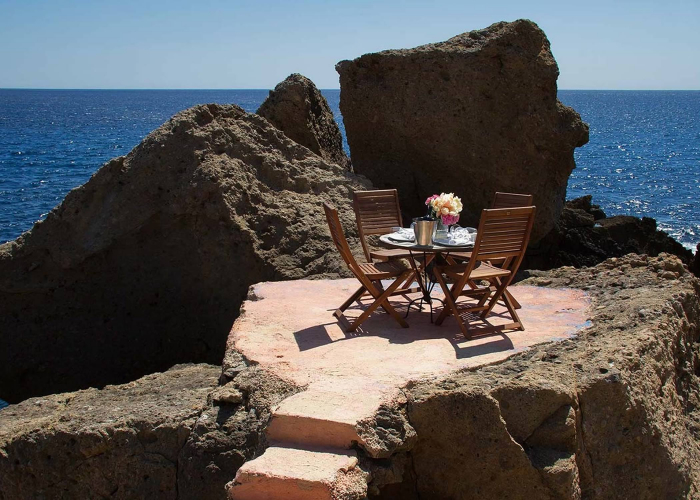 Mexican Rice and Eggs – The Perfect Ibiza Breakfast
Ingredients for 4 people:
Black Rice x 100 grams
Avocado x 2 large
Feta cheese x 50 grams
Green tomato salsa (see note below)
Eggs x 4 large
Pumpkin seeds x 20 grams
Spring onions x 2
Limes x 2
Tamari or soy sauce
Jalepeno chilli (from tin)
Rocket x 1/2 pack
Fresh coriander
Salt (Maldon)
Method
Cook off black rice in plenty of water for aprox 40 mins, refresh in a sieve under cold water.
Cut the avocado into cubes and cover with Maldon sea salt and lime juice.
Crumble the feta
Fry off the pumpkin seeds, add salt and put onto kitchen paper to remove the excess oil.
Separate the green and white of the spring onions and chop into small rounds.
Prepare the green tomato salsa (i make my own but you can buy this as it is difficult to find the fresh tomatillos)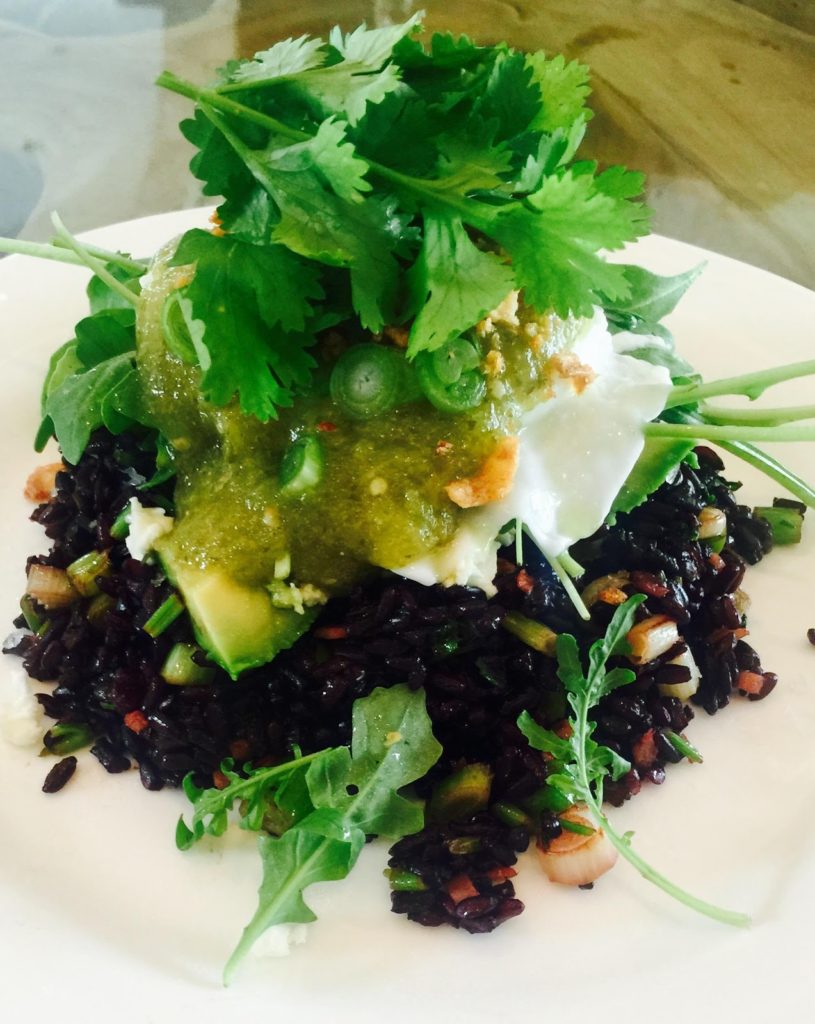 How to assemble the breakfast:
1.Take four plates and lay them out
2. Put water on for poached eggs or pan on with oil for fried if you prefer, cook eggs keeping yolk soft and put on kitchen roll to dry
3. In a bowl put the rice and season with Tamari and lime and the green of spring onion then divide onto the plates
4. Add avocado, then feta with a pinch of rocket…another squeeze of lime then the egg…salt the egg, spoon over green tomato salsa..sprinkle white spring onion, fried pumpkin seeds and finish with leaves of coriander….et voila….Michael Arthur's Mexican eggs
If you would like Michael Arthur or any of our lovely team, that range from chalet girl style cooks to Michelin star chefs, to cater for any cuisine using the best suppliers on the islands to source the best of local & organic ingredients, then please contact us today.