Formentera is one of the most magical places in the world, just a short boat ride from Ibiza and it feels like you have been transported back in time to a Carribean like island, where anything could happen and frequently does. Our Deliciously Sorted clients love to explore the island by chartering a yacht for the day however for longer trips the ferry is just a half an hour journey and you can make this special island your home away from home, for the week or maybe more. There is no shortage of Beach Front Restaurants and here are our Top 12.
Juan Y Andrea
Almost 40 years ago a fisherman called Juan and his wife Andrea opened a tiny beach restaurant on the idyllic Playa Illetes beach, fast-forward to today and Juan y Andrea restaurant is recognised around the world as one of the must go to places to enjoy lunch. The ultimate beachfront Restaurant. They serve the best Lobster Caldereta in the Balearics with a price tag to match! To get a table you need Deliciously Sorted or Juanco on speed dial!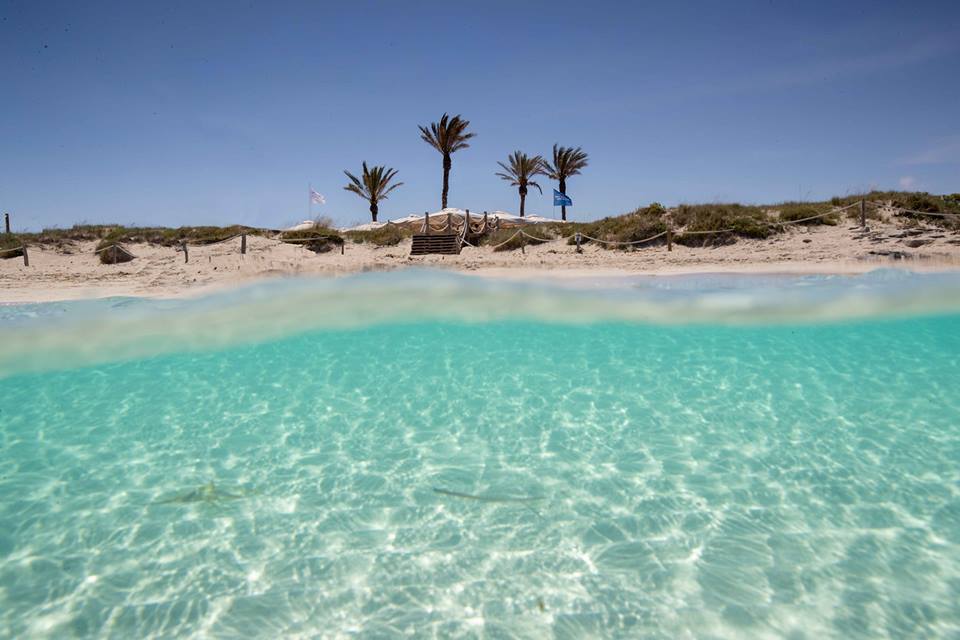 Beso Beach 
Beso Beach Formentera is in the natural park of Ses Salines, a declared biological reserve. Here you will find white sand, crystal clear water, and authentic pirates.  Yes, you read that right they have their own Pirate Ship. The food is delicious, our favourite dish is the paella with gambas carabineros……followed by mojitos and dancing in the sand until sunset.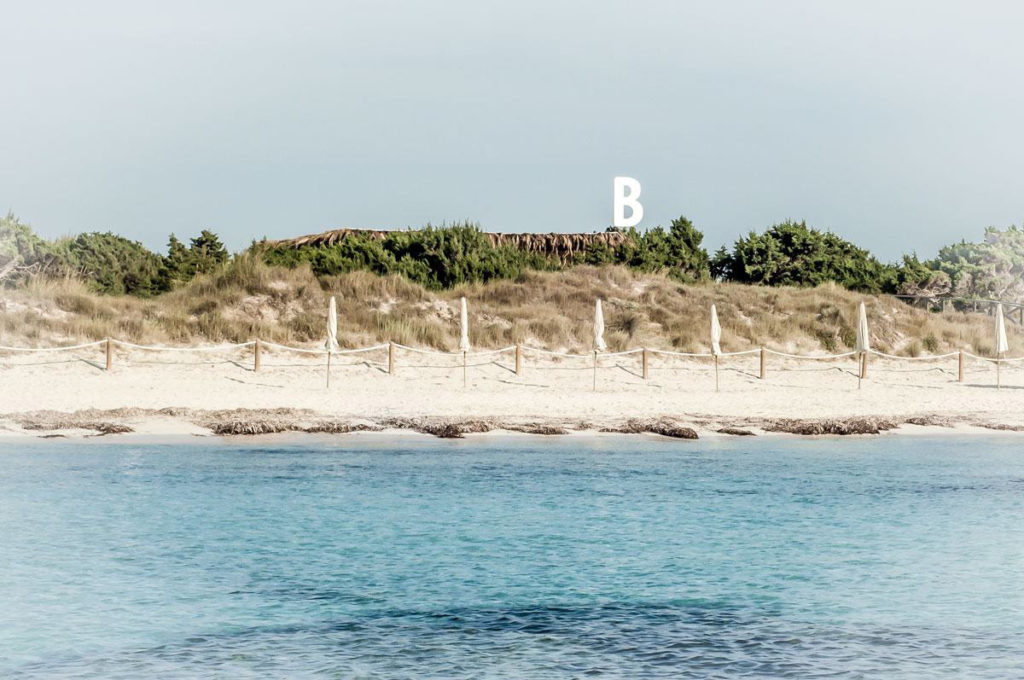 10.7 
With views to die for and on one of the best beaches on the island, Playa de Migjorn 10.7 Restaurant is a haven for foodies and beach lovers alike. The best pasta pesto in Formentera which is saying a lot as there are so many Italians.  Ask for the sushi as you will not be disappointed.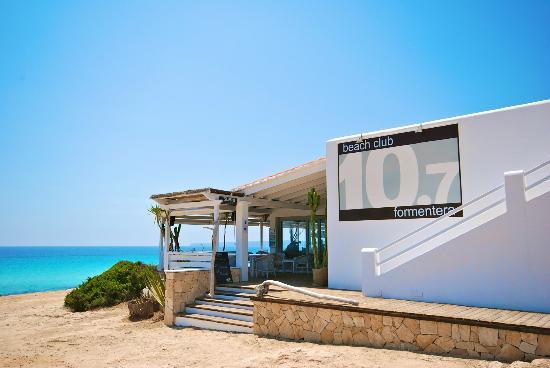 Es Moli del Sal 
An old salt mill exquisitely renovated to create a stunning restaurant.  With unique views of the beach of Illetas on one side and the port of La Savina on the other hand. We are big fans of the fried fish box and recommend the insane ice cream platter to finish. This is a great place for lunch but Es Moli del Sal is the best for a sunset dinner – awesome views of Es Vedrà on the horizon.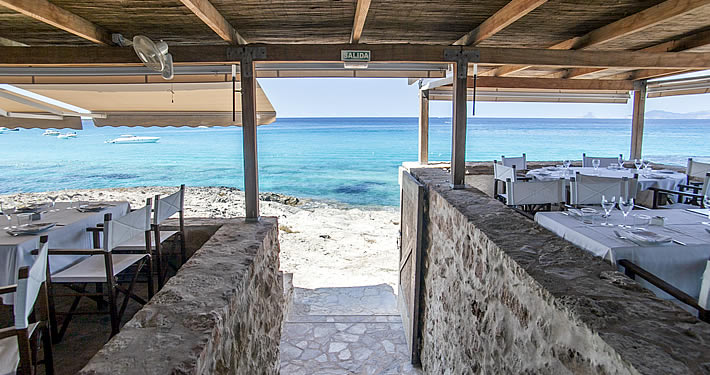 Es Caló
Further up the East coast enjoy the local vibe at Es Caló, perched on the cliff edge this is an authentic Spanish restaurant famed for its lobster potatoes and fried eggs. Away from the busier beachfront restaurants, Es Caló still has a buzzy atmosphere but at the same time it has the slowed down island vibe.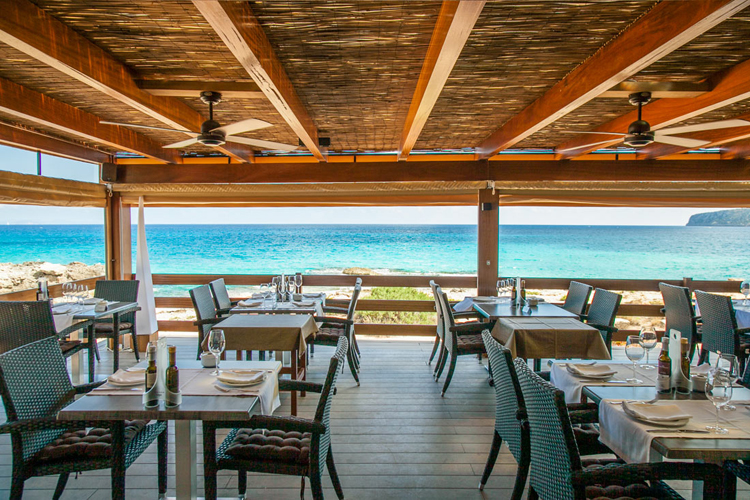 Bartolos Chiringuito
Walk along to the far end of Calo D'es Mort and there you will discover the iconic blue painted wood of Bartolos Chiringuito, surrounded by tiny shell decorations many of which have messages of love from people from across the globe.  Enjoy sardines and beer whilst looking out to sea. 
Kiosko 62
When exploring Playa de Migjorn be sure to stroll that little bit further to discover the most intimate vibrant atmosphere on the island at Kiosko 62. We love to go there for bar snacks, like tortilla, and backgammon in the sand.  Stay a little later and watch people gravitate from far and wide to enjoy sundown, listing to music and drinking cocktails!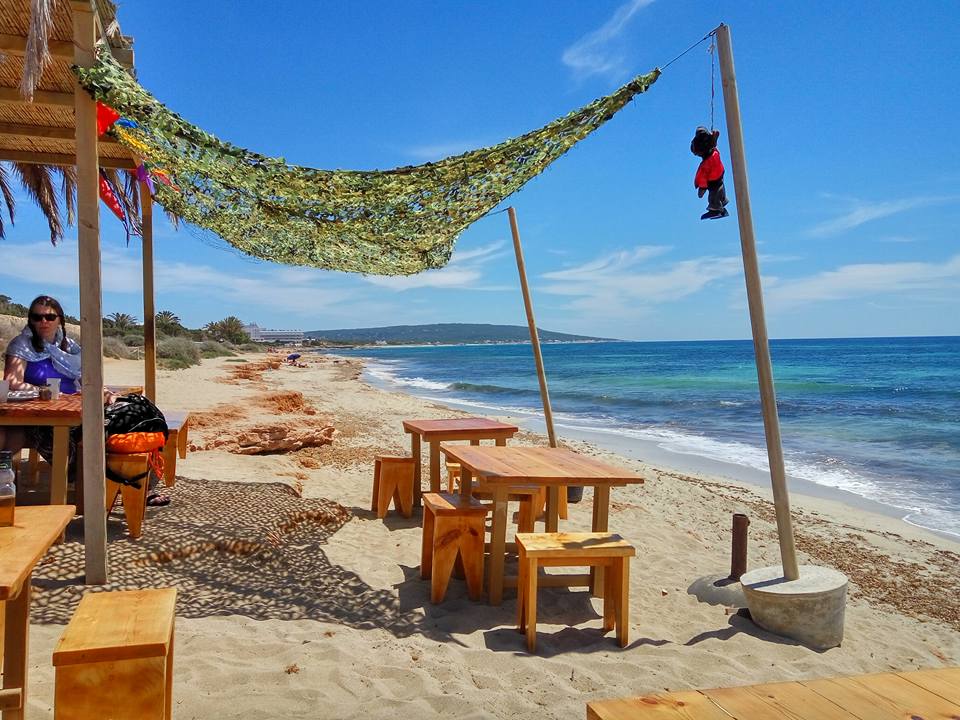 Cafe Es Rafalet
This cute cafe serves the best breakfast on the island. Looking across Es Caló bay and the beach beyond, over to insane views of Ibiza.  If you are feeling very local have a sardine sandwich to start the day alongside fresh coffee.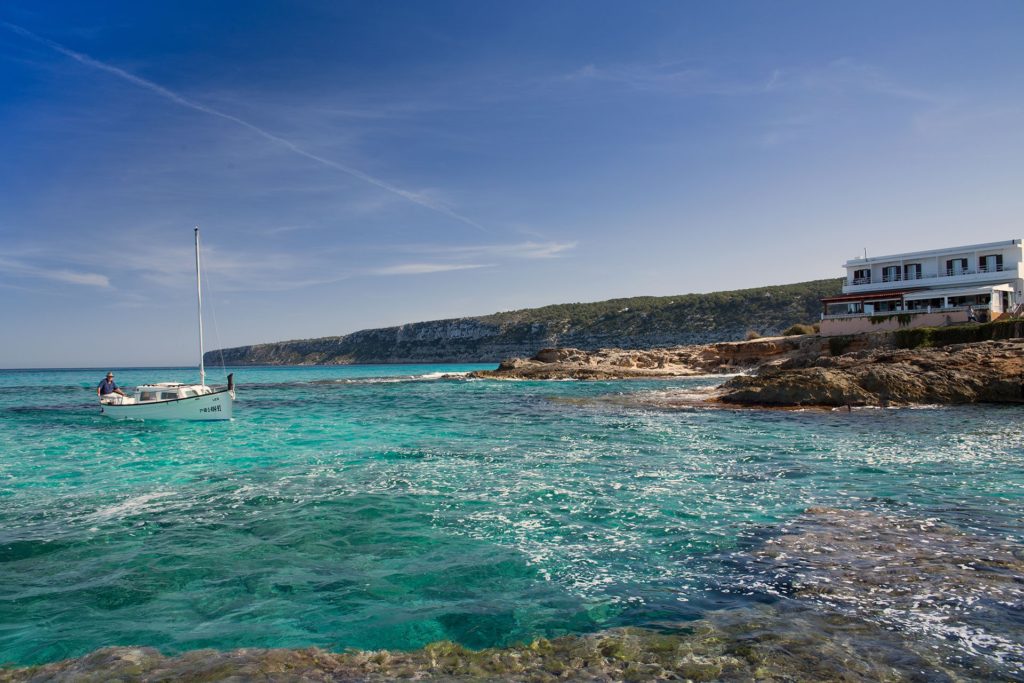 Lucky Bar
Perched on Playa de Migjorn you will find Lucky Bar a great spot for simple burgers, jugs of Sangria and ice cold beers, whilst sinking your toes into the soft white sand and gazing out to sea.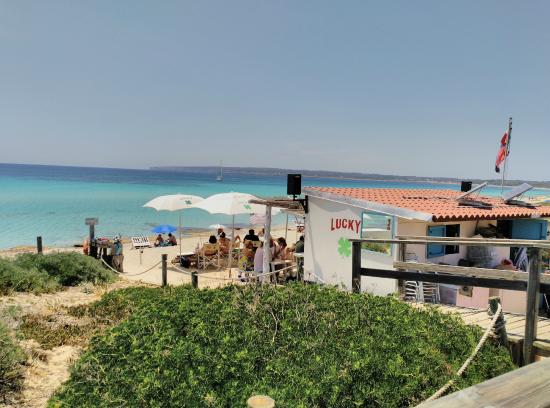 Can Carlitos
In the port of La Savina you will find the rustic charm of Can Carlitos, the little brother of Can Carlos. This beachfront restaurant is a perfect spot for Mediterranean yumminess. Share tapas and cocktails whilst enjoying lazy Formentera days.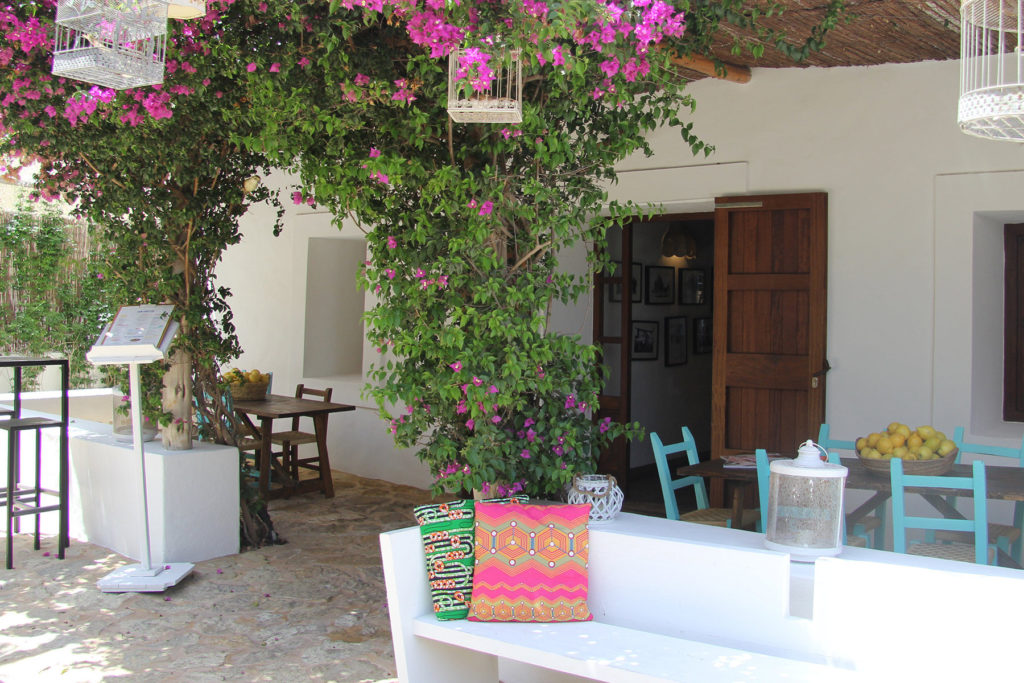 Chez Gerrdi 
A little bit of Italy for lunch or dinner,  obviously serving fantastic pizzas and other gourmet delights. Lovely Indoor and outdoor terraces, a chill-out and relax area, a small playground area for children, and cocktails and snacks area. This is a lovely place to unwind.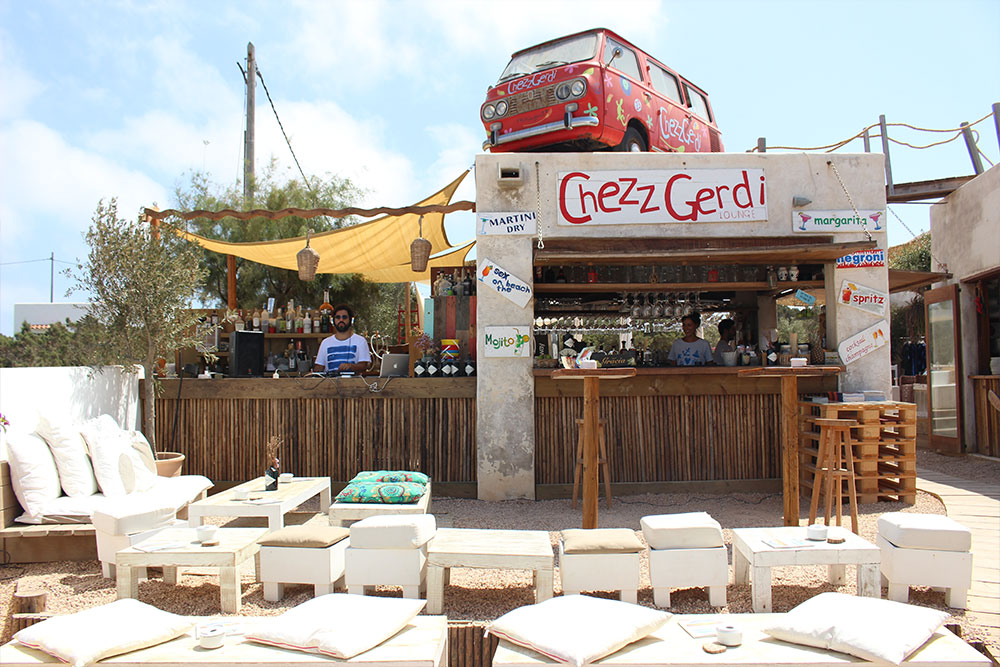 Can 7 
Google Can 7 and you will struggle to find it, for this little beachfront artists residence is for those in the know. Nestled on Playa De Migjorn. It is a meeting place for the global family of explorers, dreamers and openminded thinkers, Enjoy Vegan delights whilst watching the sunset.