When jetting off to the luxury of Ibiza you want to ensure you book somewhere to stay that feels like a home from home. Somewhere special where you can switch off, relax and enjoy your time away. At Deliciously Sorted we have access to some of the most stunning properties on the island.
Whether you plan to hit the restaurants and clubs, partying all night and sleep all day, or just want to kick back and enjoy some quality family time there are perfect rental villas waiting for you.
For those who prefer to stay in the comfort and ease of a beautiful Ibiza hotel, we have a plethora of those in our little Green Book.
Here are just a few of our top picks of dream villas and luxury hotels.
Can Ocean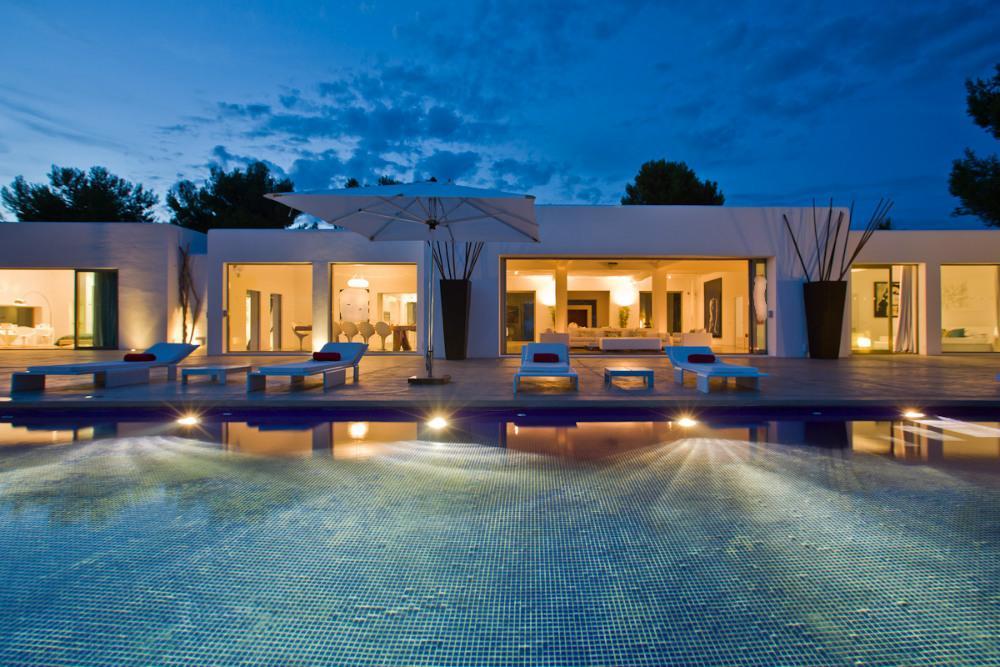 A tranquil luxury property of the highest standard. Situated in Cap Martinet, recently renovated with the focus to create a unique and luxurious property. Located 5 minutes drive from vibrant Ibiza Town, the exclusive, large and secluded property is situated on a hilltop with a spectacular view to the open sea and the island of Formentera.
This Blakstad property with six luxurious and beautifully designed bedrooms, has the fusion of indoor and outdoor areas creating a unique luxurious living spaces. Embedded into a subtropical and green garden with large lawn terraces. The spectacular master bedroom has breathtaking sea views, a luxurious dressing room and an exclusive open space bathroom.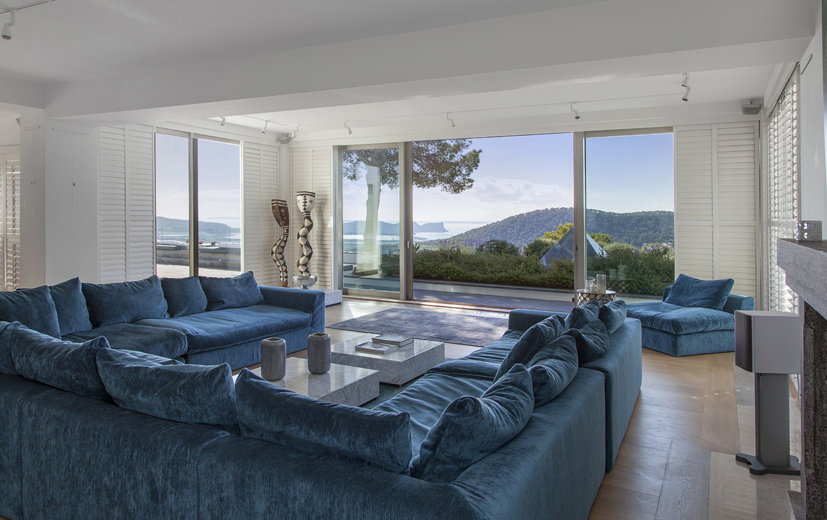 This is a beautiful and carefully crafted new house, built with space and luxury in mind. Centrally located between Ibiza and Sant Josep, with breathtaking views from all terraces, there is a wonderful sense of space in all bedrooms and common areas.
The stunning main house comprises of a stylish large sitting room with open fireplace overlooking the incredible views, a dining area with a large table to seat up to 25 people and further lounge areas. The Master bedroom suite with bath and shower room and walk in closet along side a guest suite are in the main house with further bedrooms to be found in the guest house and lower house. This very special property allows your guests to be social together but equally gives space to be alone.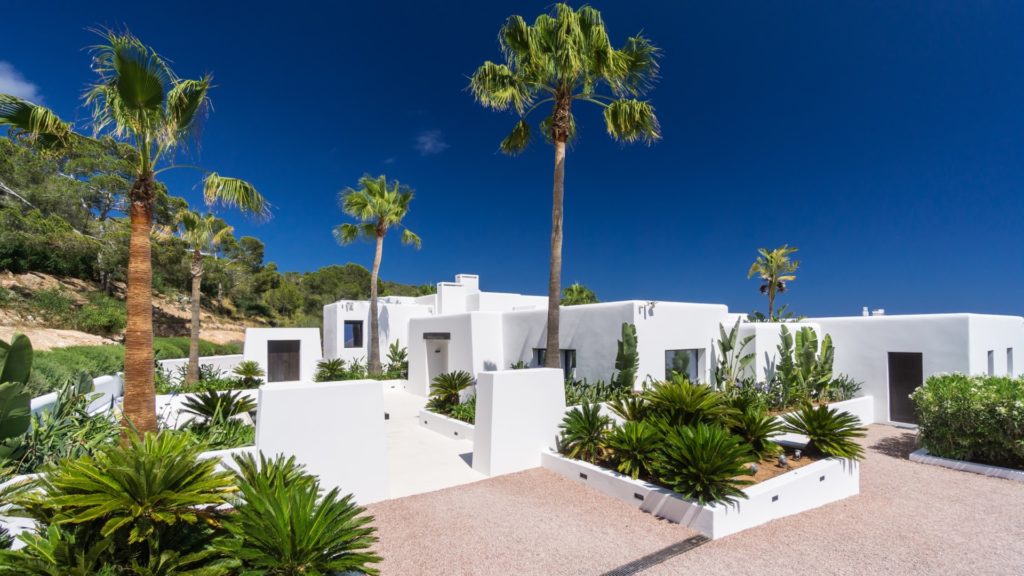 Can Lua is a luxury villa in Ibiza located in Es Cubells, hidden away on a hillside overlooking the island. It is the ultimate vacation home with modern furnishings and exquisite details. You can enjoy seven expansive bedroom suites, walk-in wardrobes, flat screen TVs throughout, large chill-out lounges and live in villa staff. This is one of our high end luxury properties, located very close to several small coves and lively beaches on the west side of the island.
The infinity pool overlooking the sea and village from the hillside is the perfect space to relax reset and soak up the sun, move between the chillout area, outdoor dining area and private gardens to make full use of the unique stunning outdoor living experience. A dream home from home in this island paradise.
HOTELS TO STAY IN
Es Cucons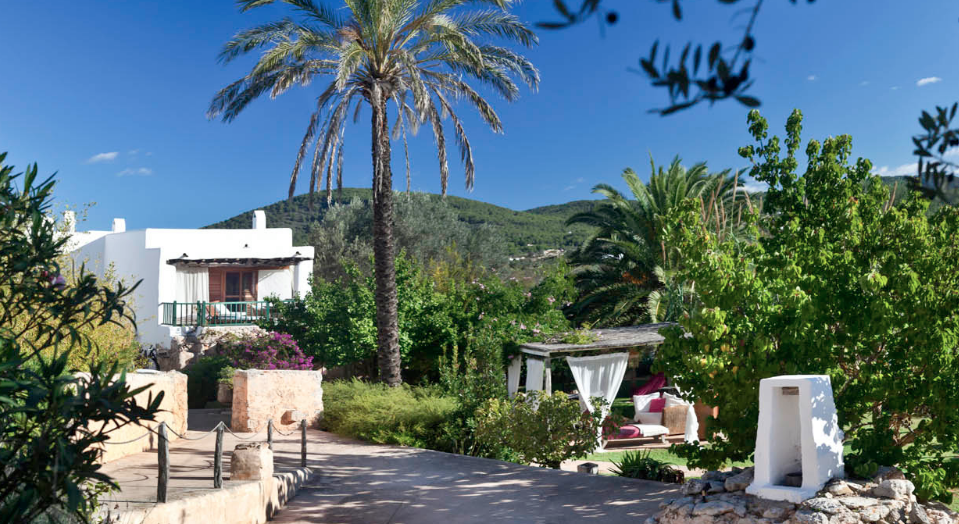 The beautiful boutique hotel Es Cucons can be found in the heart of a picturesque almond valley in Santa Agnés. Es Cucons oozes rustic charm, a family-run Ibiza hotel rural, it is a slice of true island paradise. Surrounded by wide open spaces this perfect little hotel enjoys the luxury of peace and quiet.
A magical place, where attention to detail is everything, consisting of just 10 suites and 5 bedrooms, the restaurant, spa, and boutique are all places where you can nourish and nurture your mind, body and soul, and retreat in blissful silence. Whatever you are seeking from your Ibiza holiday, Es Cucons can provide it.
Cas Gasi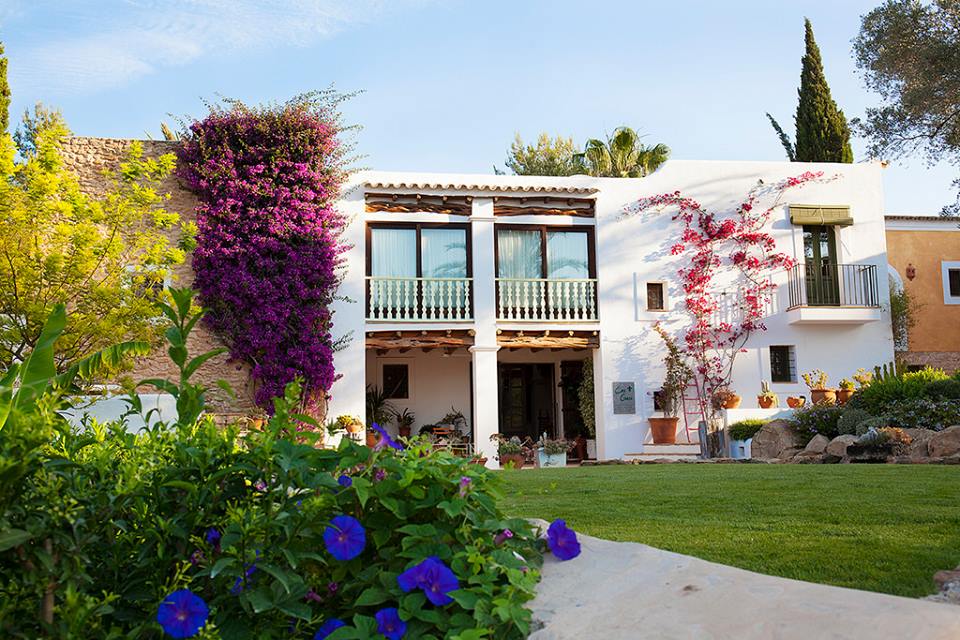 Cas Gasi is a gentle oasis of calm, surrounded by orchards, ancient olive groves and beautiful blooms. The feeling is very much like being an old family house. From large stylish lounge areas to the games in the dining room it is very easy to forget this is a hotel. This traditional Finca style hotel has 12 bedrooms beautifully spaced out spanning over 80 square meters – the result is the perfect feeling of having your own space.
Luxury beds with duvets, fine damask bed linen and a romantic canopy with mosquito netting all guarantee sound and refreshing sleep, inviting even the most demanding of travellers to take a break in these intimate and relaxed surroundings.
Nobu Ibiza Bay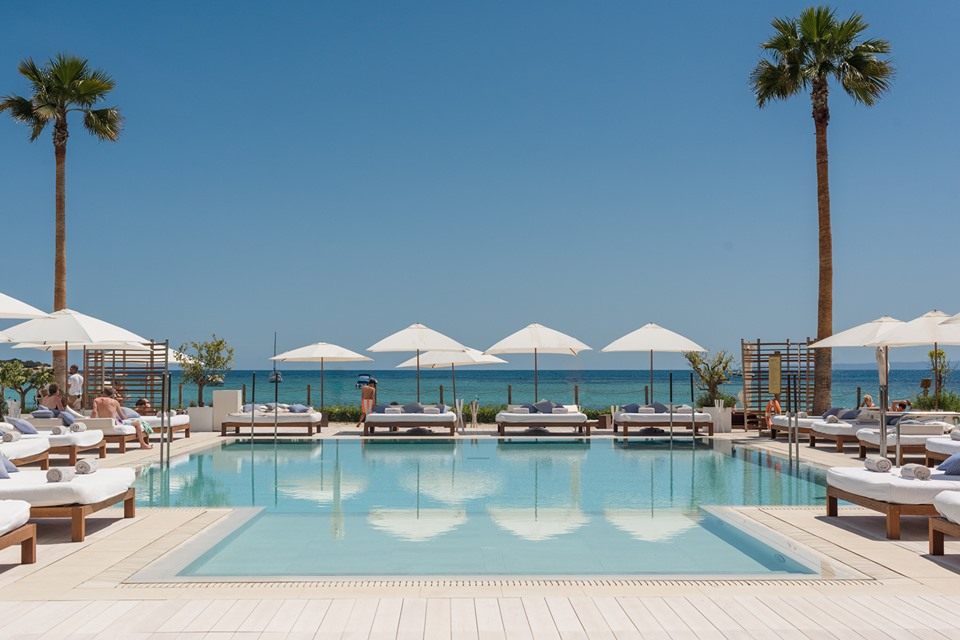 For something luxurious and nearer the action the let us book you into the divine 5 star Nobu Ibiza Bay. Positioned on the shores of Talamanca Bay, and only a 15-minute walk from the likes of Lio and Heart, this trendy hotel is perfect for those who want to explore all that Ibiza town has to offer. The hotel itself features floor to ceiling windows and open terraces which mean that you really enjoy this seafront destination.