When we started organising events in Ibiza – some 15 years ago, we came across a private catering team called La Grande Bouffe. We quickly decided we liked what they were cooking, and to this day they are still our top choice when it comes to providing delicious meals for our clients. After so many years of working together, we decided we wanted to share their quirkiness with you – so we sat down with them one day and this is what we got served…
Hi there James and Lee! Tell us a little bit about yourselves and your company!
La Grande Bouffe has been an established caterer on the Island for 16 years. It started with one man and his truck and has steadily grown to where we are now, with an experienced team catering for absolutely any occasion or event. We are truly passionate about curating and creating nourishing, flavour led food, whether serving a small barbecue, private party, wedding or large corporate event. James is the Chef and brings over 20 years experience from running BIB Gourmand awarded restaurants in London. Lee is the MD, with an eye for detail and passion for great service, honed while managing in various hospitality establishments around the world. We joined La Grande Bouffe four years ago and acquired the company this year to take it to the next level.
Congratulations on all of your success, we're thrilled to have been a part of your journey! What is on the private catering menu today?
James: "Hoppers – Today I'm making Sri Lankan street food – a coconut milk and fermented rice pancake, served with a mutton curry, pickled eggs, super spicy sambal, paired with sate. This is a small get together for friends, but the dish may make an appearance on our menu this season."
Sounds yum! How did you start your business and can you give us tips on being market leaders in the catering industry in Ibiza?
Lee: "As well as our fantastic food, we believe in good communication with our team and clients, we are meticulous in our attention to detail and super adaptable, flexing to accommodate our clients needs or changing environments."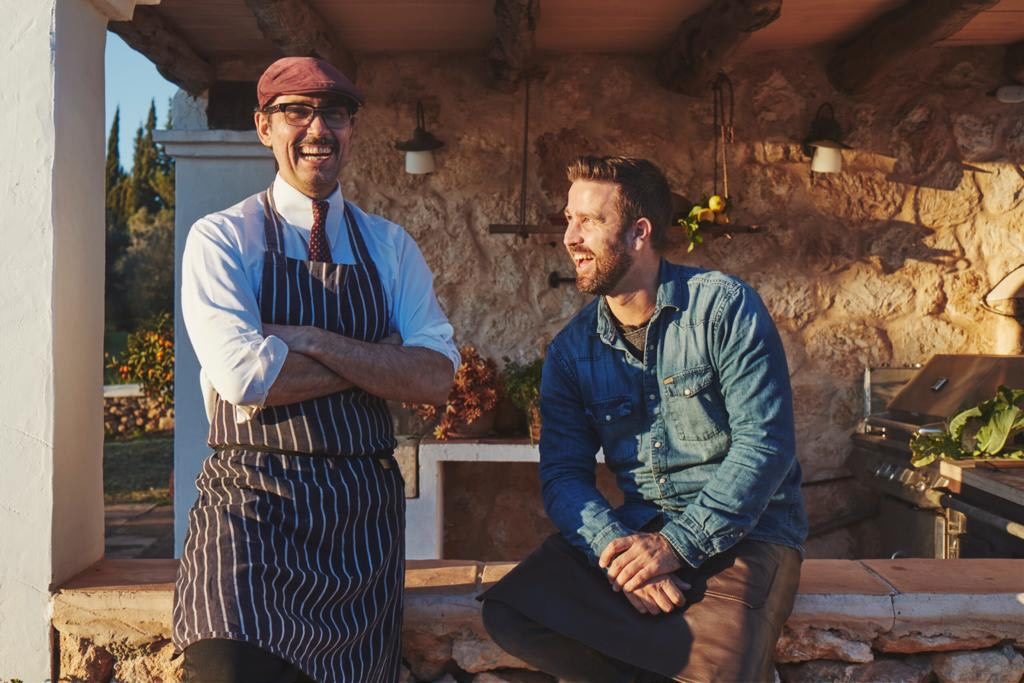 Is there one thing that you love the most being in the catering business?
James: "We genuinely love being part of big events. Getting creative with tailored menus for clients, sharing their journey and leaving wonderful lasting memories."
These days, people seem to want more than food when looking for private catering; they want an experience. How do you ensure they are getting exactly what they are looking for?
Lee: "It boils down to good open communication and years of experience cooking great food. We are both very lucky to have worked with some really creative people around the world. We never stop learning or listening! We also run regular Supper Clubs, each with a different theme, so we're always inspired to look for new ways to create delicious food and host really unique experiences for our clients."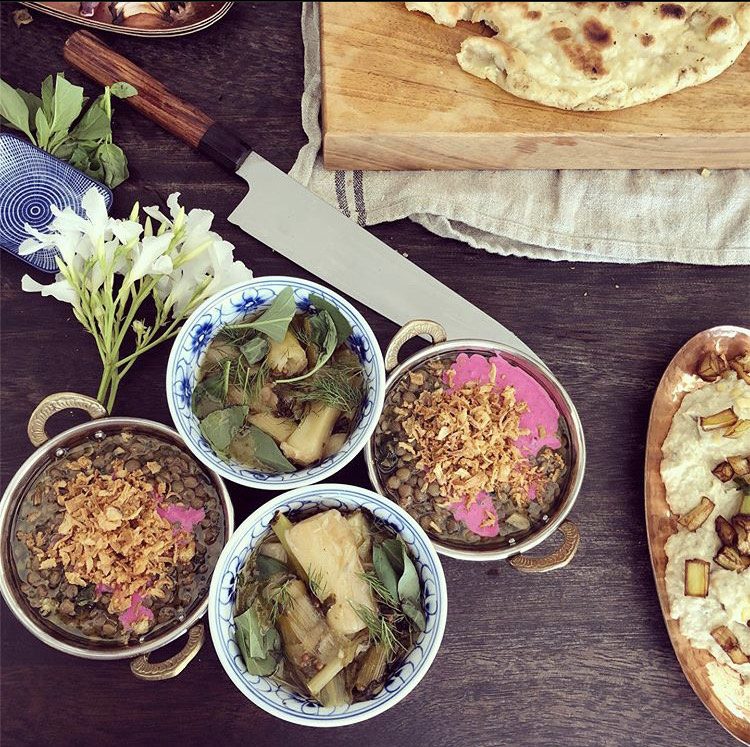 Let's talk a bit about weddings. What do you think couples should keep in mind for their wedding dinners and the process of selecting a caterer?
Lee: "Look at the menus offered by established caterers who will be able to respond professionally to your needs. If you feel excited by the food, organise a few tastings. This should tell you everything you need to know to make your decision. Of course you have to like the people who will be catering for your big day and sharing the journey with you. We like to have fun with our clients, honouring their happy occasion."
Where does the food come from ?
James: "All our food is locally sourced where possible. Inspired by the natural produce and flavours of Ibiza, we have developed close relationships with many local farmers and producers. The Island is so fruitful and each season offers something fantastic! We commit to using the freshest organic, local and seasonal ingredients and always try and guide clients towards seasonal menus."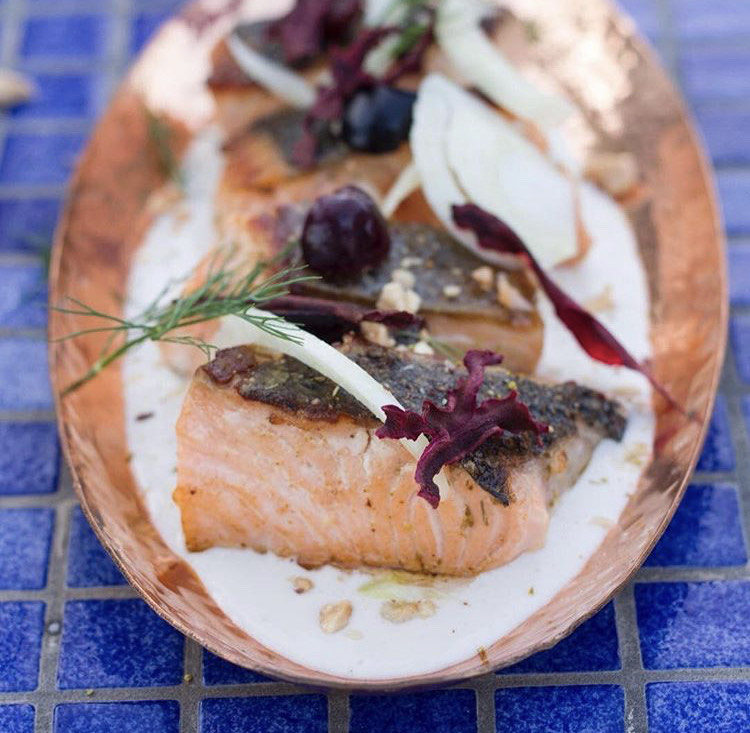 Ibiza welcomes such an international crowd every year – how do you handle cultural and dietary requirements from private catering clients?
James: "Ibiza is no different to London in that respect, so we have created menus and dishes to suit absolutely everyone."
What food trends do you think that everyone will be talking about in 2020?
James: "We need to fully respect the land and embrace sustainable practices as our norm. This is not a trend so much as about creating lasting change. More and more people are enjoying sharing food, so we have large sharing platters as well as small dishes on our tables. And of course lots of flavour with vibrant colours."
What is your own personal favourite dish?
James: "This is a really tough question as there is so much choice in the world. We love the idea of sharing food so lots of different dishes of flavour in the middle and enjoyed together. We are especially proud of our sharing platters on our new menus."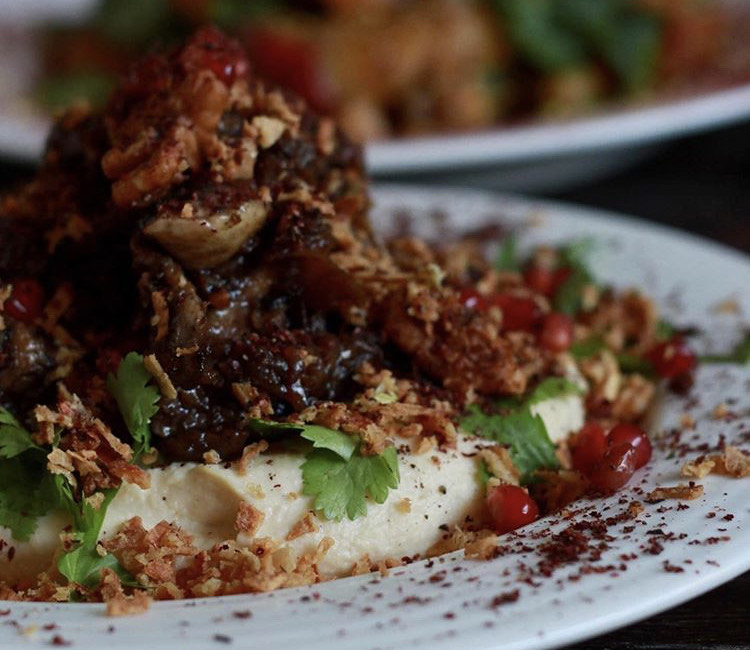 Quick fire round!
Coffee or tea?
Lee: "Definitely coffee. Good strong coffee. Black no sugar."
Sweet or salty?
James: "Salty!"
Lunch or brunch?
James: "Lunch. A good lunch can go on for hours, especially in Ibiza!"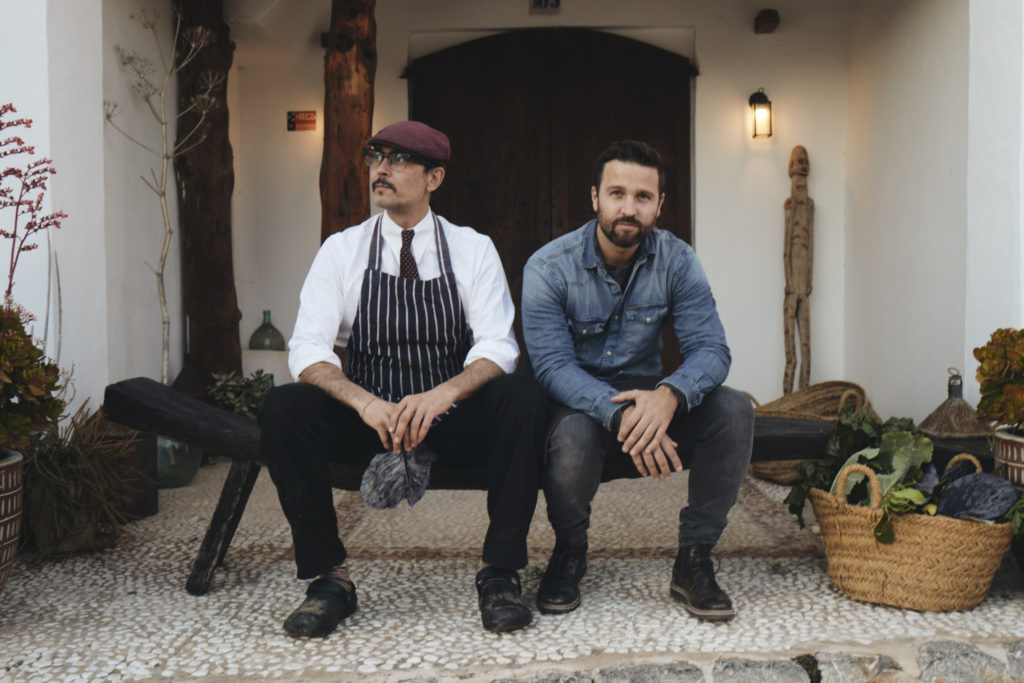 For more information, menus, inspiration or proposals, please contact our event team today on info@deliciouslysortedevents.com and they will be delighted to help you with your request!