The Balearic Islands might just be the most gorgeous place to discover by sea. With its crystal clear waters, fantastic coastline and hidden bays it is a true paradise. Here at Deliciously Sorted we have launched our brand new fabulous boat website where you can find all the fantastic boats we have on offer. So if you love spending a day (or a few) on a luxurious boat as much as we do then this is the perfect website for you. Elvira, our boat expert will talk you through her favourite spots to go to on one of our stunning boats.
Our first stretch of coastline adorns the sandy beaches of Formentera, where you can enjoy the turquoise waters and lovely restaurants of Illets Beach. One of our favourites is Juan y Andrea, where you will find an excellent selection of seafood cuisine – we recommend the salted sea bass, simply exquisite!
Other places to check out include Beso beach, whose DJs create an unbeatable atmosphere for soaking up the sunset, along with Es Moli de Sal, a fantastic fish restaurant perched on top of a cliff with gorgeous views.
Also worth a visit is the Island just North of Formentera, Espalmador, an untouched paradise with its very own mud baths. On hot sunny days you can use these natural baths to both cool down and impress the kids! Let the mud dry as you explore the various coves, before diving back into the crystal clear waters to clean off.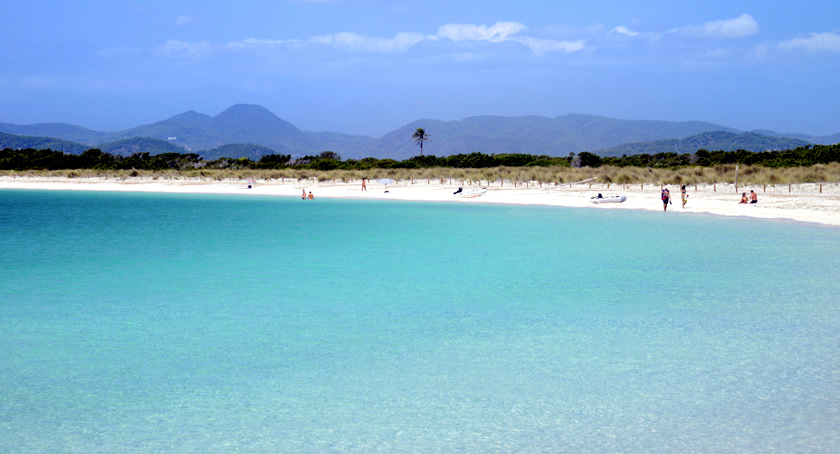 I also just love the coastline to the west of the island of Ibiza, where you can discover Atlantis, a unique rock formation created by what used to be a quarry many centuries ago. A secret spot that even some of the locals don't know about, Atlantis is situated opposite Es Vedra, an island renowned for its magical and magnetic properties. Shrouded in myths and legends, back in the 60s when the hippies arrived in Ibiza they chose Atlantis as a place to relax, and still today the hippy spirit can be felt as you meander around these beautiful rocks and pools.
Following your mini-adventure you can enjoy a wonderful lunch at Es Boldado, a traditional Spanish fish restaurant with fantastic paellas, or if you fancy a more gourmet Mediterranean menu, we recommend the lovely Cala Bassa beach club.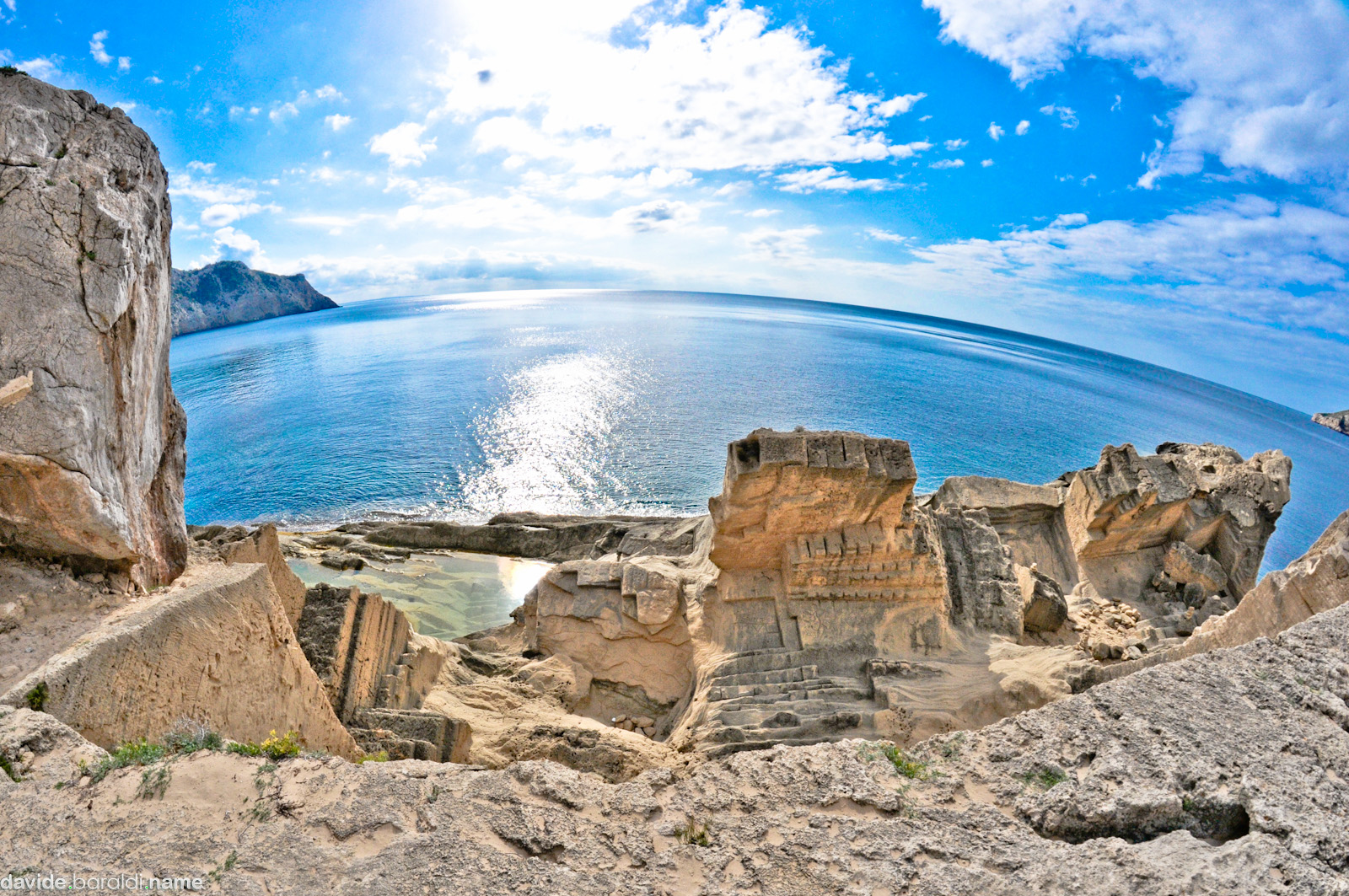 Finally, highly recommended is an island just to the east of Ibiza, where you can experience the unspoiled beauty of Tagomago. This private island boasts stunning waters, a lush array of nature and is a favourite with celebrities.
While you are there, why not visit Pou Des Lleo? This is a quiet, pretty little bay that is great for sunbathing or even a spot of snorkeling! Get a sense of the more rustic side to Ibiza, by stopping at the Chiringuito for a yummy sandwich then taking a stroll through its scenic countryside.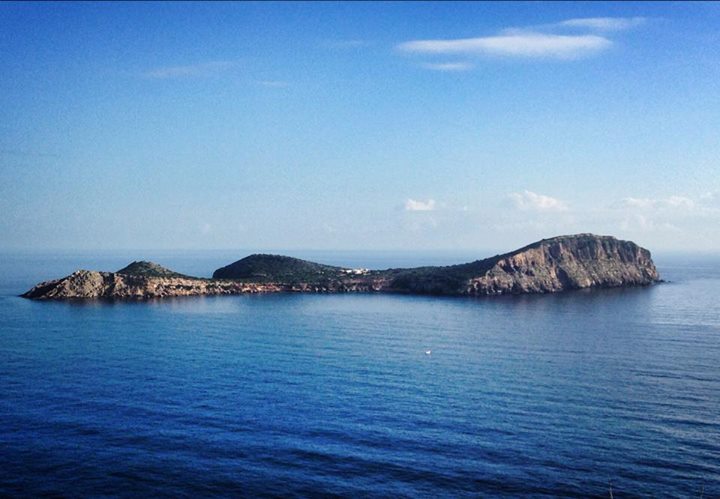 Need to get some boat inspiration? Check these beauties out for your adventure on the sea!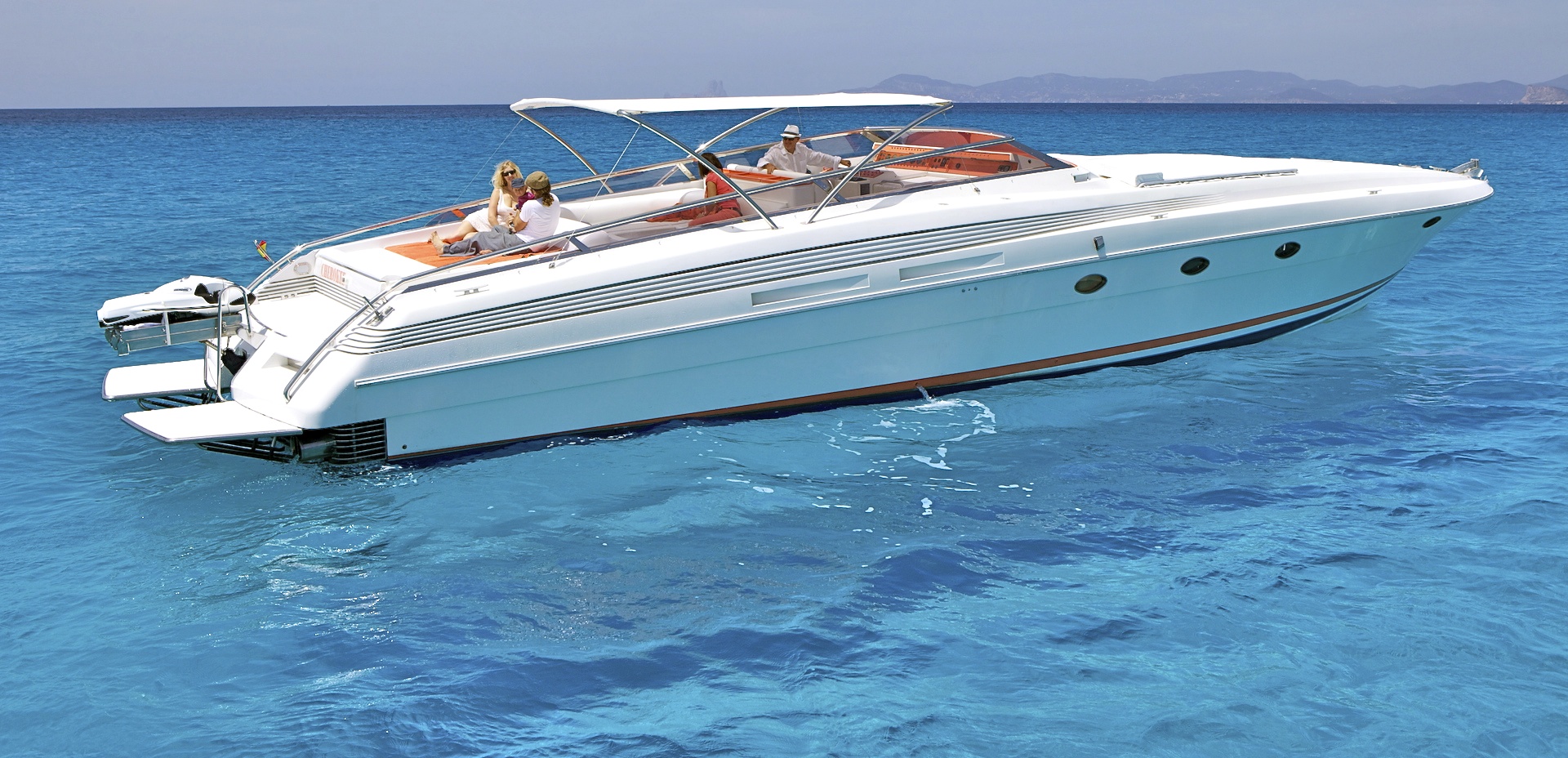 She is a fast and glamorous, 21 metre Italian Power Boat with a cruising speed of 40 knots. There is a large cushioned area on the front bow that is ideal for sunbathing, and a cushioned seating area in the canopied cockpit with a further larger sunbed at the rear of the boat. She is licensed to carry 12 guests.
Predator 68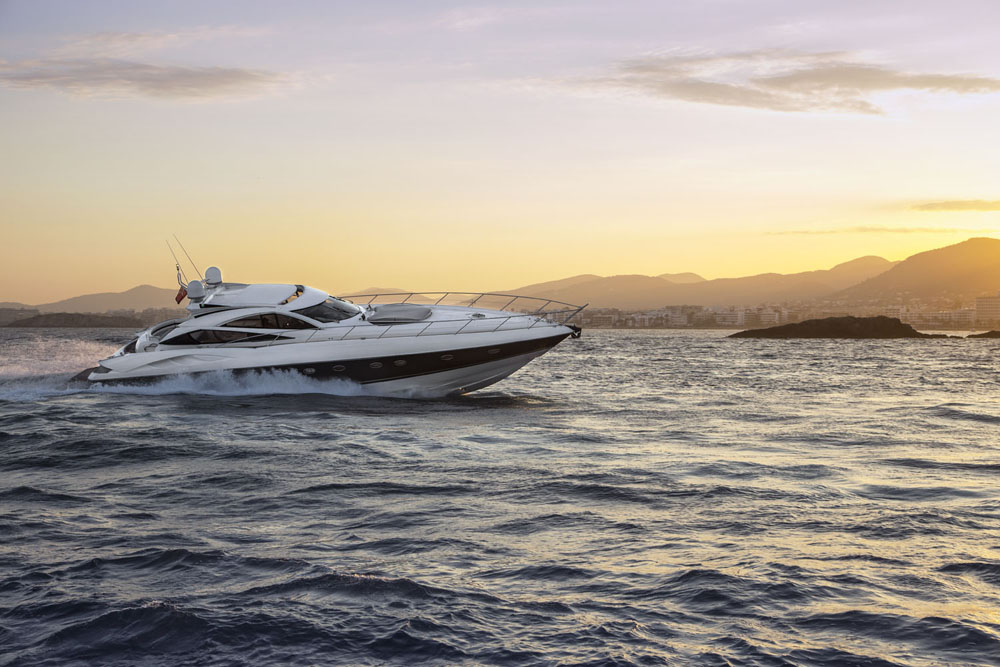 Nothing signals your arrival like the Predator 68. Piercing through waves with ease, its exhilarating performance is matched only by its unmistakable styling. She is licensed to carry 12 guests cruising and the extravagant sliding roof adds a sense of occasion to every journey.
Riva vertigo 63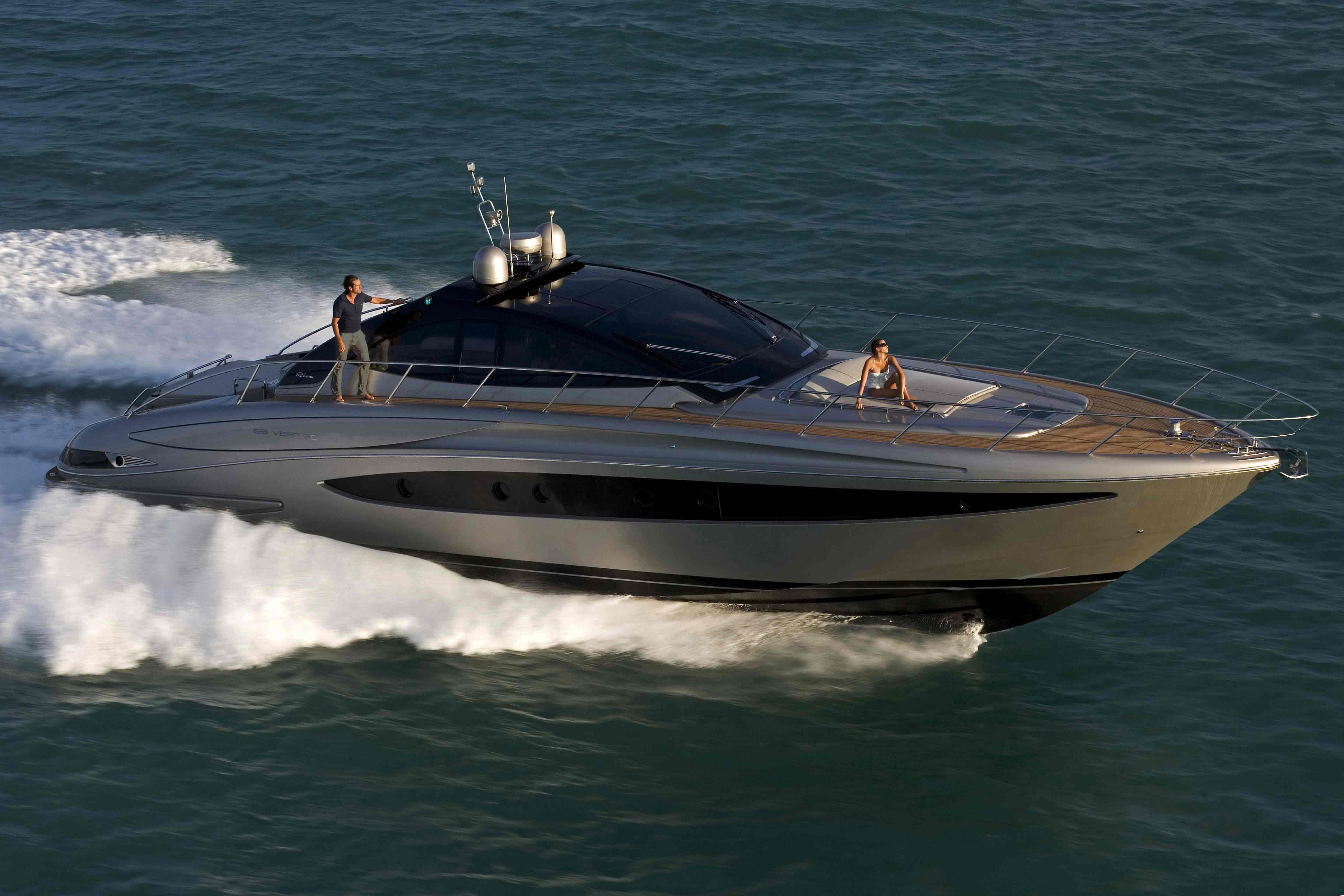 A highly technical yacht with a harmonious blend of elegance and design, the Riva Vertigo 63 has a comfortable couch sliding on two rails from where the cockpit can be easily converted into an elegant outdoor lounge. The stylish hard top perfectly shelters from the sun´s rays, also ensuring natural ventilation thanks to the side and upper openings. She can carry up to 10 guests cruising.