Head to the stunning setting of Can Rocas in San Juan this Saturday to check out Jade Jagger´s new collection for this summer. From 4pm-10pm, you can exclusively view her stunning jewels, and enjoy some delicious bespoke cocktails to boot!
Don´t miss out on what is sure to be a fabulously glamorous evening – we will see you there!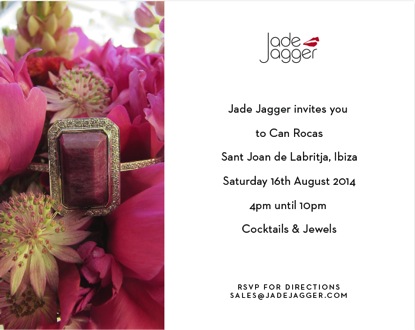 Below are some directions to get there!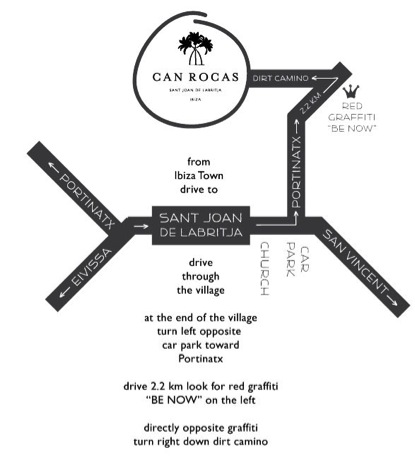 For more information, contact us at Deliciously Sorted on +34971197867 or email info@deliciouslysortedibiza.com