As the summer season kicks off into full swing, we know it can be a bit tricky to find that perfect outfit for all situations day in and day out. To resolve this struggle we asked fashion queen Laura Wills a few questions about her most essential items that will feature in her suitcase this summer to give the rest of us some inspiration…
1.What kind of style would you consider to be your 'Ibiza wardrobe? 
Mostly boho pieces – long floaty dresses but I love taking the odd sequin piece with me too. My Ibiza wardrobe is playful with lots of colour!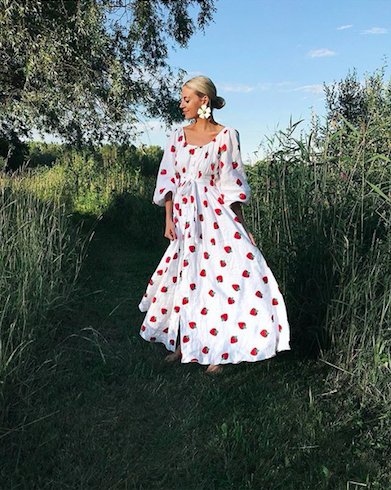 2. What are the 3 key pieces for your Ibiza wardrobe?
A pair of wedges (I love a bit of height but heels are a no no for Ibiza!), a floaty boho dress and a pair of statement earrings you can dress up any outfit with in the evening.
3. What's your favourite kind of outfit to wear to get you from sunrise to sunset?
A long white floaty dress – always takes you from day to night.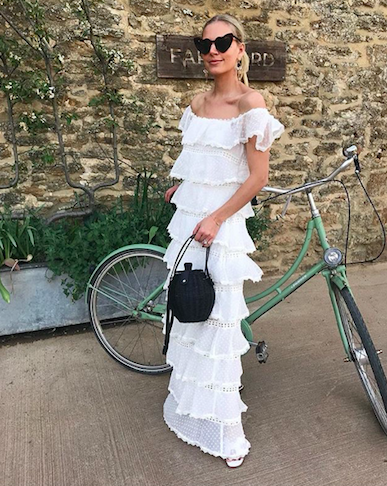 4. What are your beach essentials?
A big beach bag – I love Goyard totes as I can throw so much into them especially now that I have kids. I love one piece swimsuits. Sunscreen. A big pair of sunglasses and some kind of headband to keep my hair off my face.
5. What beauty products can you not live without on the white isle?
I like to keep it simple but a shiny lipgloss, black kohl eyeliner and bronzing powder if going out in the evening. For skincare I swear by Tata Harper products.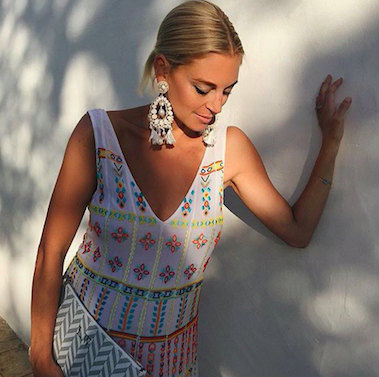 6. What kind of books will you be reading on the beach?
None! I have kids and so that's a distant memory haha.
7. Is digital detox your thing when on the island?
Yes and No. I love taking photos but try to stay off my phone as much as possible when on holiday.
8. Do you pack any exercise outfits for yoga, Pilates or even ambling down the beach?
Yes – my husband and I have done yoga lots in the past and we love hiking in Ibiza so I always take some workout clothes with me.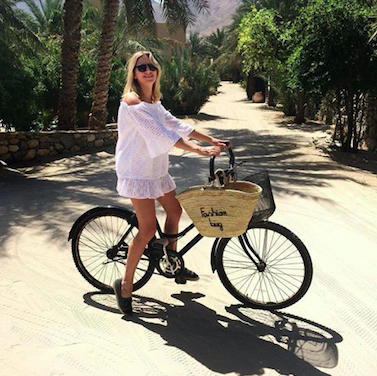 9. Hats – classic panama or wide brim?
Neither. I love headbands and turbans!
10. Who is your go-to designer when turning up the glamour for a night on the town?
I don't have a go-to designer as such – there are so many I love but Zimmermann and Gul hurgel are two of my favourites for summer. I love to wear something that shows off tanned legs in the summer – a playsuit or minidress.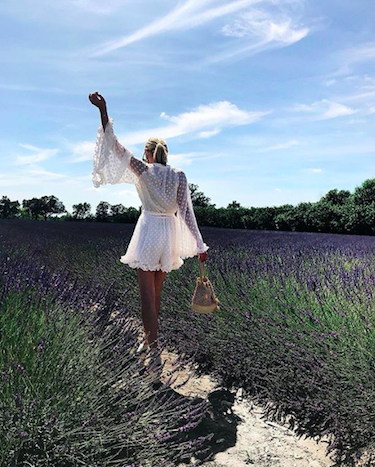 11. Do you pack something that protects your hair from the salt and sun?
Nope. I'm very low maintenance when it comes to holiday hair.
12. Swimsuit or bikini?
Swimsuit – after two babies I do not feel comfortable showing my tummy! Swimsuits are so chic.
13. Leather sandals or flip flops?
Leather sandals.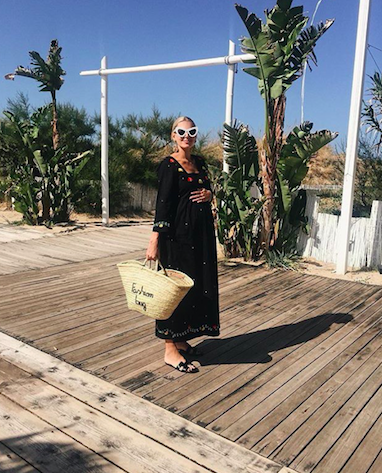 14. Which movies will you download for downtime siestas in the afternoon?
I prefer a nap!
15. What's in your beach bag?
Suncream. Water. Lip balm. A change of clothes if I want to freshen up. A book just in case I get a moment to read. Mascara.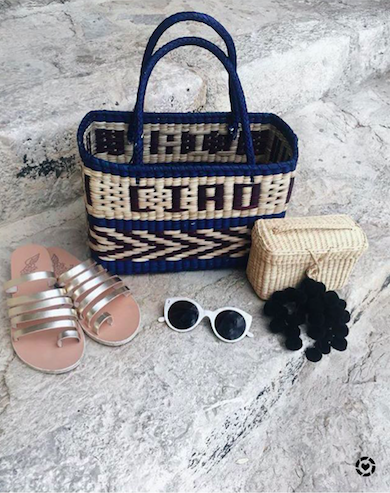 16. Do you have a go-to sun cream for your kids?
Nivea.
17. For little ones, what toys/entertainment do you bring to the beach?
I do take some toys such as a bucket/spade, beach ball and some soft toys for my baby. However I think the amazing thing about being on the beach with little ones is that they are happy for hours just playing with sand.
Happy styling from Deliciously Sorted!