Ibiza has a lot to offer; incredibly beautiful nature, fantastic restaurants and the best clubbing scene in the world! With so many glamours occasions, we live in a paradise that is not only surrounded by a turquoise sea, but also by fashion! Many people don't know that Ibiza is a fantastic place for shopping, but Ibiza's fashion is pretty much a freestyle, and you can find everything from relaxed boho to the most luxurious and fancy brands.
We would like to take you for a little trip through our favourite island shops and designers…
Starting with our go-to for any occasion:
Mayurka
Stylish, elegant, Ibiza spirit and high end designers such as Stella McCartney, Valentino, Balenciaga and Isabel Marant. Mayurka has so much to offer…we could spend hours in here trying on new outfits.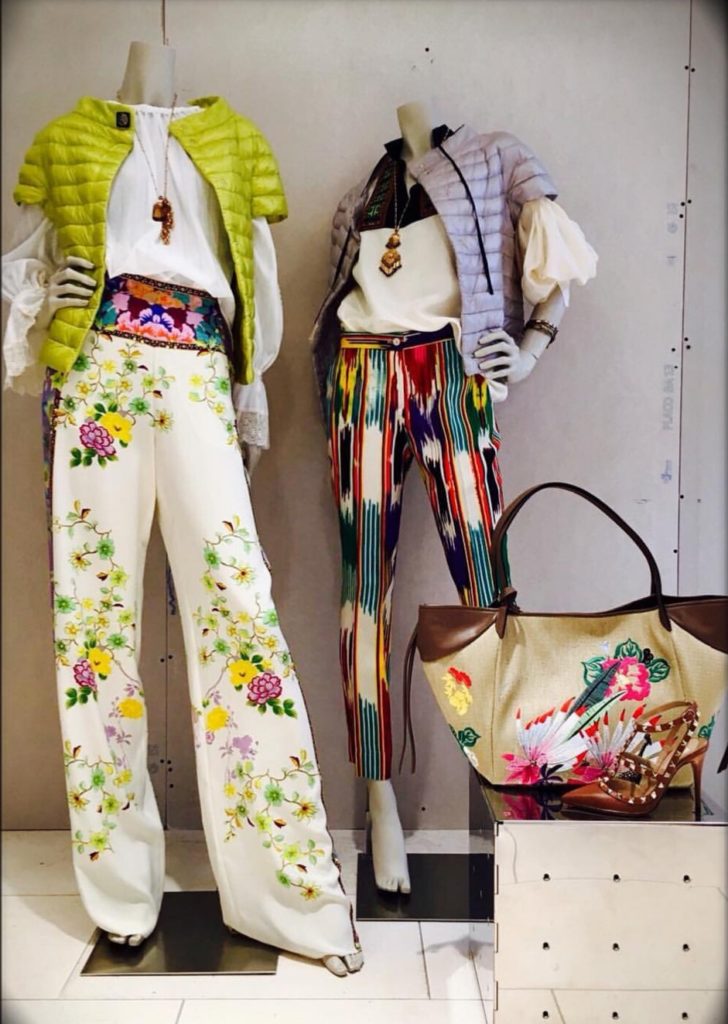 Charo Ruiz
This talented designer's style reflect the laid-back spirit of the island. We could easily say Charo Ruiz is an island symbol, popular for both boho chic beach wear and wedding dresses. We love love love!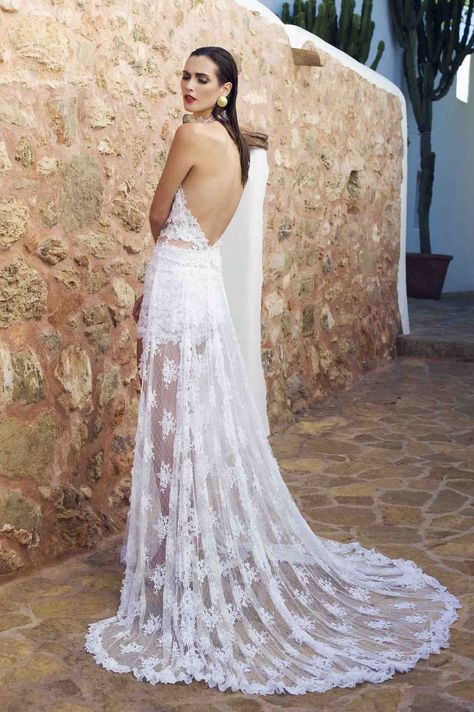 Virginia Vald
Another super talented Ibiza designer is Virginia Vald; Virgina herself calls her style hippy-chic. All of the clothes are Ibiza and island-made, however her creations are cosmopolitan and have become global fashion trends.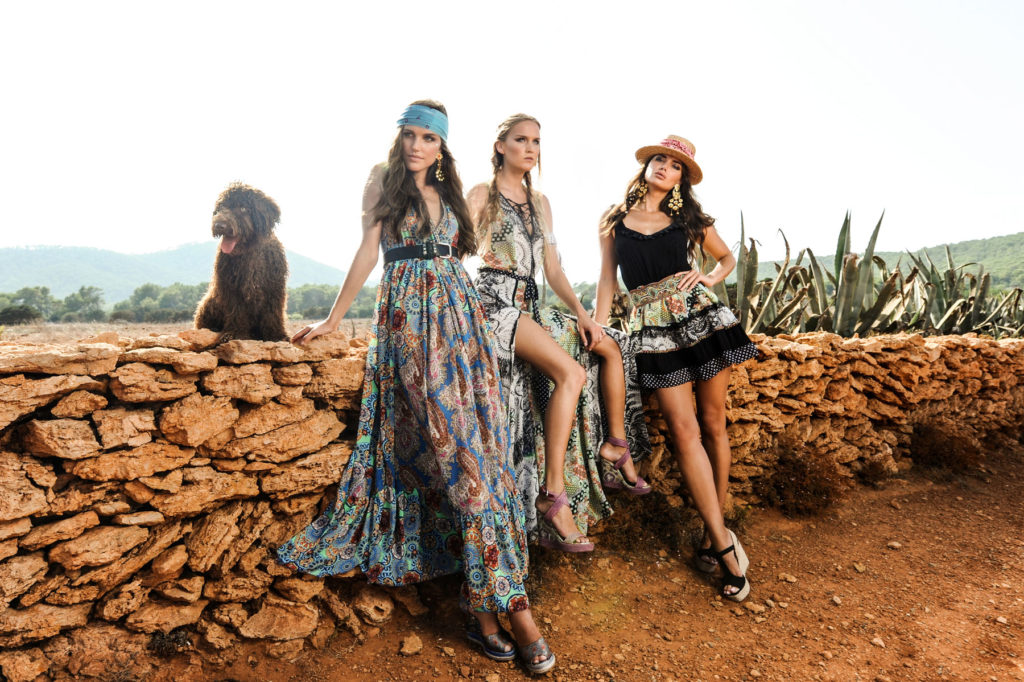 Adlib Fashion
Adlib Moda is a collection of local designers who have all been inspired by traditional Ibiza and mediterranean clothing. It is a mixture of nature, freedom, elegance and happiness. Follow their instagram for everything island chic or go visit their store with a limited collection; Adlibitum!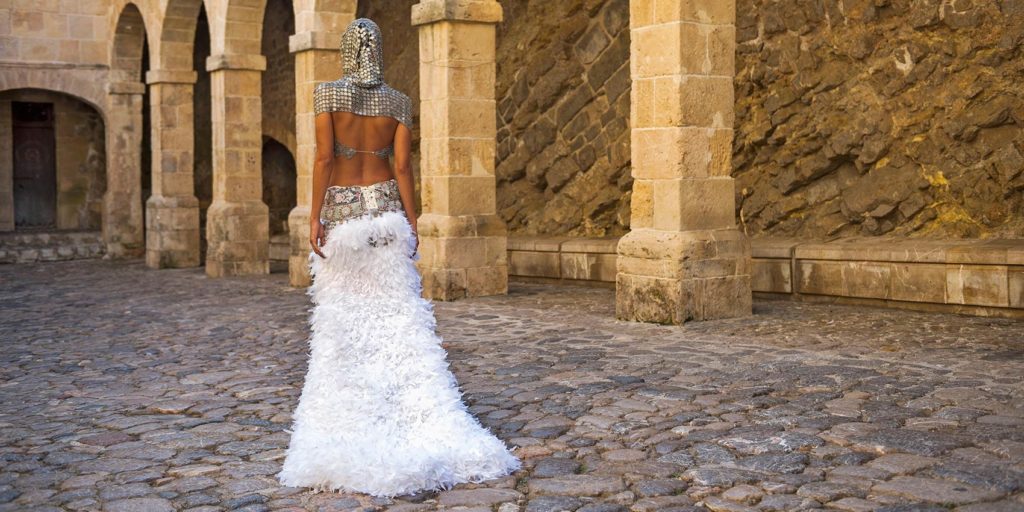 Scarabée
One of our favourite new openings! Right on Vara del Rey, cute boutique Scarabée opened up a just a couple of months ago offering a selection of up and coming designers and interesting clothing pieces. Go here if you want to find a french inspired outfit or that bag that no-one else has!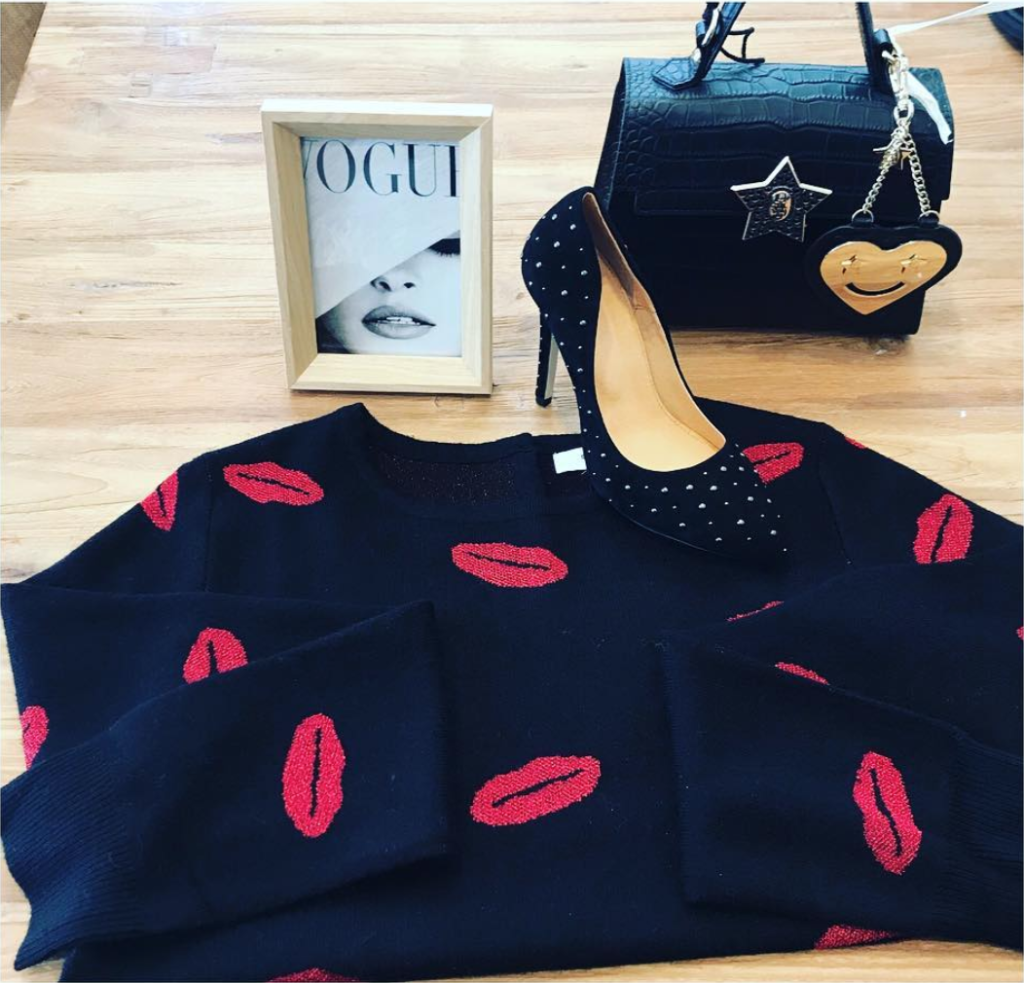 Ruta
Another newly opened boutique almost right next door to Scarabée on Vara del Rey is Ruta! A little bit edgier than the aforementioned boutiques and designers, Ruta offers quirky and fun outfits and accessories. Need some dress up inspiration – make a pit stop!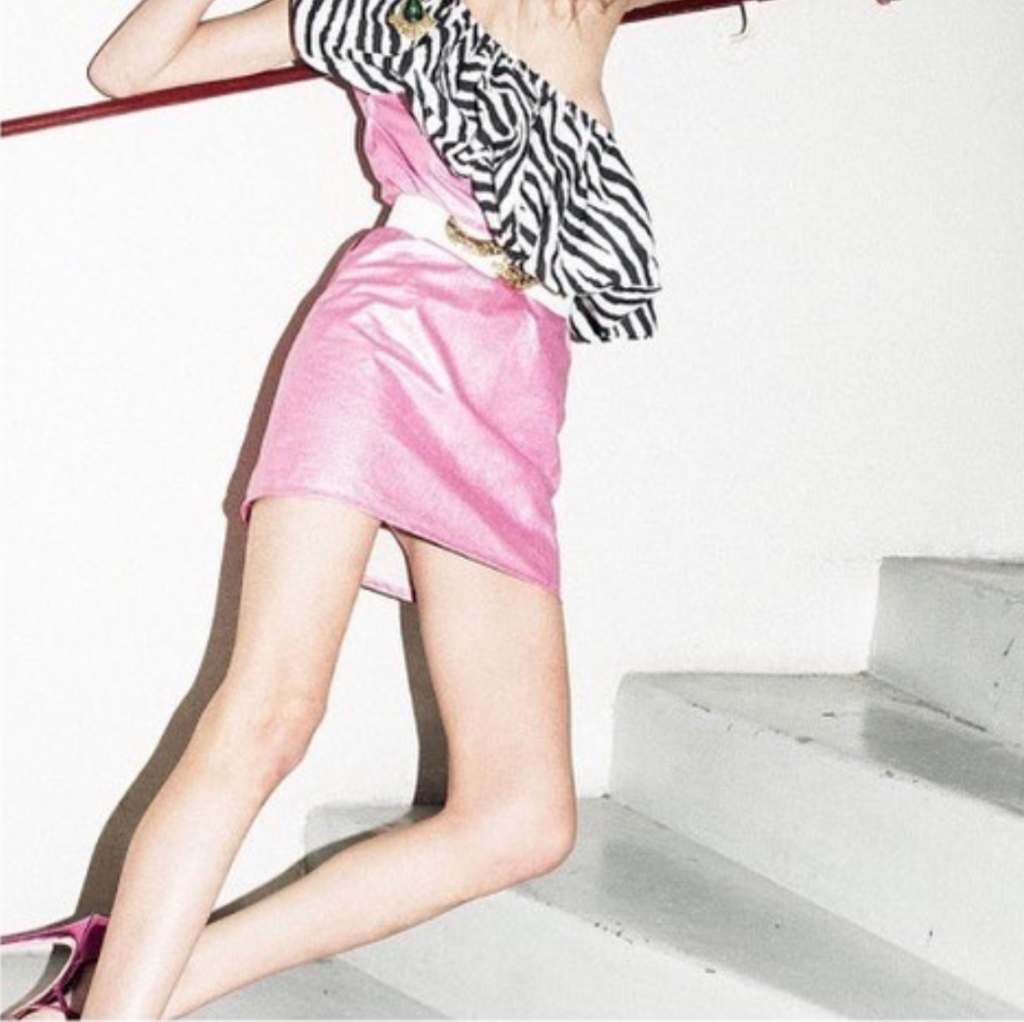 Sluiz
Sluiz inspires to surround ourselves by colourful fashion. To bring pieces of this magical, island-spirit world into your closet! This store it is a world of fun, freedom and funky flows and they sell furniture and homeware too!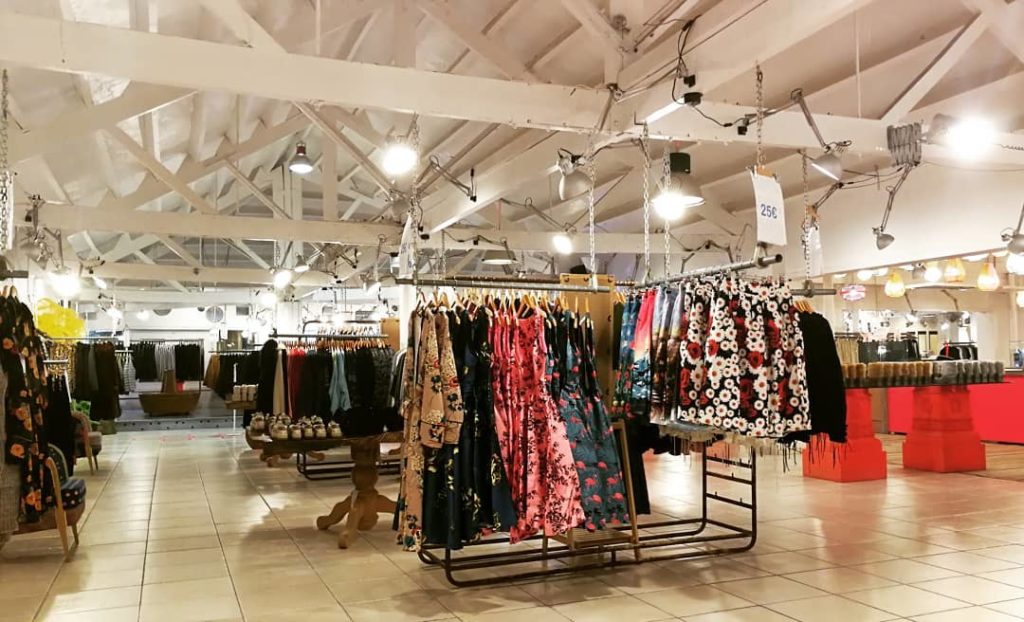 La Galeria Elefante
Another concept store not too far away from Sluiz, we recommend visiting the two as a double whammy of an entire afternoon of shopping! Galeria Elefante has a beautiful collection of dresses, and comfortable laid back island-wear. Definitely a must for a pop-in!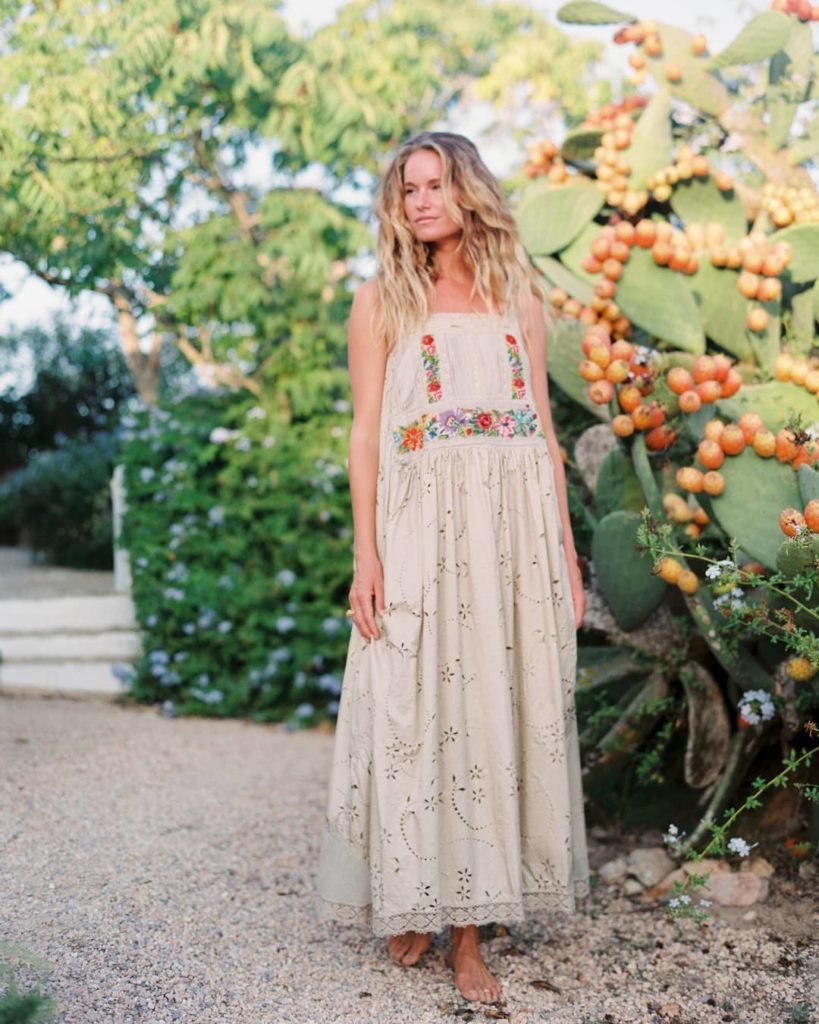 Gosh! So many stores, so little time! We can definitely feel the Ibiza spirit and we have a hunch our wallets will feel the spirit this weekend too!
If you need directions to any of the shops above or want more recommendations (or perhaps a shopping partner!) please contact our concierge department on info@deliciouslysortedibiza.com for more information!
xxx