Ibiza has always been an inspirational Island attracting artists, architects, and interior designers from all over the world!
A dream place where they can display their creativity, and offer the best of their know-how to our beautiful villas on this Magical Island.
We have been so lucky to meet Bonnie Meredith, an international interior designer working in London and Ibiza.
After graduating from the Inchbald School of design in 2001, she assisted Jonathan Reed on high profile projects that ranged from palaces to galleries.
She then moved to Martin Brudnizki Studio, working on many top restaurants and bars, including Scott's and the Club at the Ivy.
In 2010 she launched Bonnie Meredith Interiors, focusing on high-end residential projects.
The wonderful Bonnie has been so kind to answer our questions and tell us about her success story!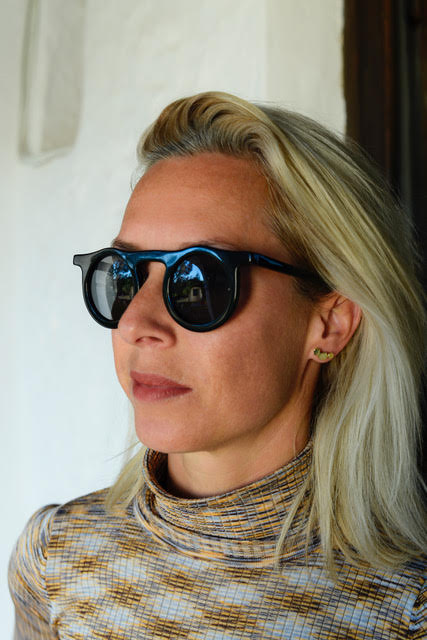 DS – Bonnie, you recently moved your base from London to Ibiza, was that for professional reasons or a lifestyle change? Or a bit of both?
BM – Mostly lifestyle. We've gone from our flats in Notting Hill & Shoreditch to buying and moving in to an old, unrenovated finca. I loved the idea of being able to take my 5 year old to the beach after school. What a choice, with around eighty of them! With an office still in Soho, I get to nip back from time to time for the city fix and meetings.
DS – How would you describe your signature style?
BM – Maxy minimalism! Timeless, artfully composed, deluxe & sensuous.
DS – How do you keep up with the latest trends and innovation in design and architecture?
BM – I'm not so into trends and prefer to honour the timelessness of good design. A sketch book and pen are with me at all times, as inspiration is all around me and I need to be ready. And I stay up to date attending the design fairs in London, Paris and Milan, and reading the monthly design periodicals.
DS – What do you love about Ibizan properties?
BM – Ibiza has soulful old fincas and stunning modern design, I like the architecture and the interior design to juxtapose one another: older buildings can shine with contemporary furnishings, and vice versa. The cliche of all-white with dark Spanish and Balinese furniture is tired. It's all about the balance.
DS – Are you working on any inspiring projects here at the moment?

BM – Very inspired by our own home, making a family home in a quirky and characterful building untouched for hundreds of years! Involved in a few things but looking for the amazing family house or agriturismo to put my mark on.
DS – Where in Ibiza is there an interior/Style that you particularly admire and love?
BM – I adore the Blakstad residences dotted over the island, then of course La Granja. I love the effortlessness of the design, the use of muted tones throughout, the modern crittal openings against the more traditional architecture.
DS – What would be your dream commission in Ibiza?
BM – Working with the dream client and their architect from the start of the project to create spaces that have character and soul, but also really work. A reading chair needs a reading light, this socket has to be carefully positioned on the drawings. I would source furnishings from far and wide, both old and new, work with some truly skilled artisan craftsmen, design bespoke upholstery pieces, and of course head to the Paris flea markets to hunt down some unusual objets d'art and lighting!
DS – Thank you Bonnie, we have really enjoyed speaking with you, and good luck with your ongoing work in Ibiza!

For more information and bookings of our dream chic Deliciously Sorted villas, get in touch with us.
We can't wait to hear from you…
…And to whet your appetite, have a look at Bonnie Meredith's living room and visit her website.