Ibiza Closing Parties are almost here and we have put together a quick guide to ensure you can party like a pro. To get the best out of these sensational events it is essential that you make sure you fuel your body with divine food and get plenty of shut eye. This ensures you can have a jammed packed trip enjoying some of the best parties in the world, whilst still looking after yourself and indulging in the finer things in life!
Where to Sleep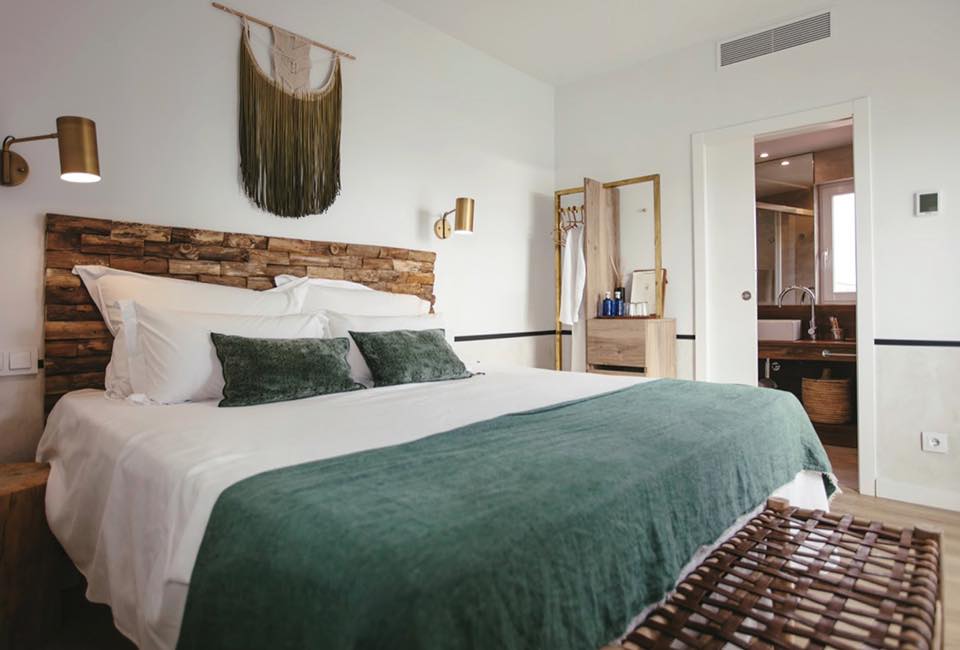 What we love about Ibiza hotels is that, if you want, you can literally be staying a stone's throw away from the party. If this is your thing then we recommend Pacha's super deluxe hotel Destino. This beautifully finished hotel is the ultimate interior dream. Their outside area becomes the ultimate party venue where some of the islands most incredible events take place, all around a stunning pool overlooking Ibiza Old Town and Formentera.
If being in the centre of the party feels too much then why not let us book you into boutique hotel Mikasa. Just a short walk away from Lio, Pacha, Heart and many vibrant bars and restaurants. Each room is subtly themed inspired by the four seasons and twelve different moons. This stunning location is an oasis of calm close enough to all the action.
For those of us who like to be off the beaten track, only a short taxi ride from the heart of Ibiza's closing party celebrations, Casa Maca is the perfect spot to reside. Luxury meets typical Ibicencan features all overlooking the beautiful countryside of Ibiza and across to Dalt Vila.
Where to Eat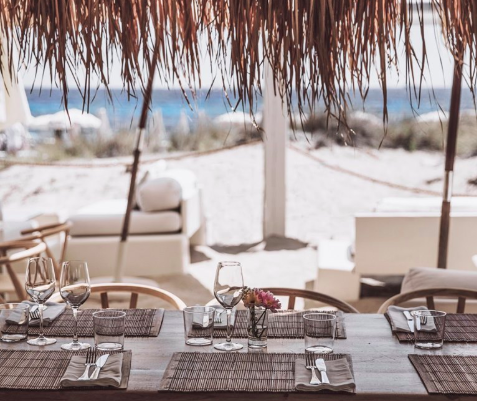 Depending on where you plan to party there are plenty of truly wonderful restaurants, where you can fuel up for a day and night of dancing. If you want beachside chilling the head to Yemanja before popping over to its neighbour restaurant Blue Marlin for their closing party on the 6th October or why not spend the day at Chiringuito to enjoy some healthy seafood and playful cocktails into the evening for their closing on the 12th October.
This year there has been a fantastic buzz around Greek influenced restaurant Jul's, so if you have yet to go now is your chance, perfect for those who are heading to the DC10 closing party on the 7th October. Enjoy a spectacular dinner at one of our favourite restaurants; Sa Punta, before heading out to the closing party at Pacha with Solomon on the 13th October, maybe you want dinner with a party vibe to get you in the mood, in this case, head to Lio for cabaret and dinner performances guaranteed to start any night with a bang.
Where to Dance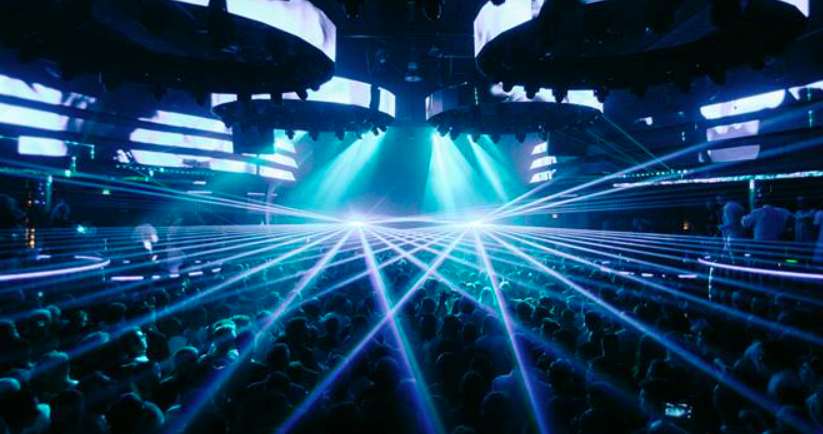 The million-dollar question. Ibiza closing parties are the most famous in the world and with good reason. We have picked our top 5, not to miss, to give you an experience of a lifetime. If you really want to go out with a bang then you could of course try them all.
Ushuaia Closing Party Saturday 5th October
We love a daytime party and the Ushuaïa Ibiza Closing Party is an event, truly worthy of the world's best outdoor club. A day and evening of pure house and techno by some of the islands best loved DJs including Joseph Capriati, The Martinez Brothers, The Black Madonna, Paul Kalkbrenner, Andrea Oliva, Agoria, Francisco Allendes and Raúl Rodriguez.
Blue Marlin Closing Party Sunday 6th October
Head to the beautiful bay of Cala Jondal Bay to experience one of the most glamorous parties in the world. Sip champagne whilst dancing to a thrilling catalogue of electronic music soundscapes with Luciano, Artbat and Themba creating a musical storm.
Circoloco at DC10 Monday 7th October
It is no secret that at Deliciously Sorted we love DC10 and the closing party is one not to be missed. Free yourselves to a night of dancing like you have never danced before from 4pm to 7am flat shoes essential. The line up remains a secret but we know it will be one of the best on the island.
El Chiringuito Es Cavallet Saturday 12th October
One of our favourite closing parties is El Chiringuito which attracts movers and shakers from around the world. Book for a leisurely lunch and let the party come alive around you. Look out for special unannounced guests whilst exploring the extensive drinks menu.
Pacha Solomun+1 Sunday 13th October
What better way to end the Ibiza season than to celebrate in style at Ibiza's original nightclub Pacha with the infamous Solomun as he hosts a party made straight from the heart. Expect a finale you will never forget.
Dates for your diary:
Afterlife Closing Party at HÏ – Thursday 3rd October
Destino closing Party, Solomun +1 LIVE – Friday 4th October
Ushuaia Closing Day Party – Saturday 5th October
Amnesia Closing Party – Saturday 5th October
Blue Marlin Closing Day Party – Sunday 6th October
HÏ Closing Party, Glitterbox – Sunday 6th October
Circoloco at DC10 Closing Party – Monday 7th October
Pacha, Music On 2 day Closing Party – Thursday 10th and Friday 11th October
El Chiringuito es cavallet Closing Party – Saturday 12th October
Pacha Solomun+1 Closing Party – Sunday 13th October
Lio Closing Party – 7th October
Heart Closing Party – 6th October
Let our Deliciously Sorted team arrange the perfect night for you and your friends with no detail missed.