At Deliciously Sorted we are lucky enough to have the opportunity to create Dream Ibiza Weddings for our clients. With the rise of social media, there is a desire for every detail to be Instagram ready from the table setting to the wedding favours. The little things are everything and this attention to detail can transform a wedding into a perfect photo story for your followers to admire.
IBIZA BEACH WEDDING
The Venue:
The first choice is always the venue. Our brides want a destination venue that will create the backdrop for the perfect day. For the dream wedding, we love Escollera. Described by Vogue as 'one of the island's most notable' restaurants where you can "you can dine on views of Es Cavallet beach, which stretches to the island's Southernmost tower and out to Formentera".
Escollera is a perfect wedding venue. The wow factor is instant, with dreamy sea views that frame a perfect white aisle for the bride to glide down. Guests look out to sea whilst taking in the island's magic. This stylish venue features a stunning indoor space and the beachfront seating allows guests to dine under the stars as day turns to night.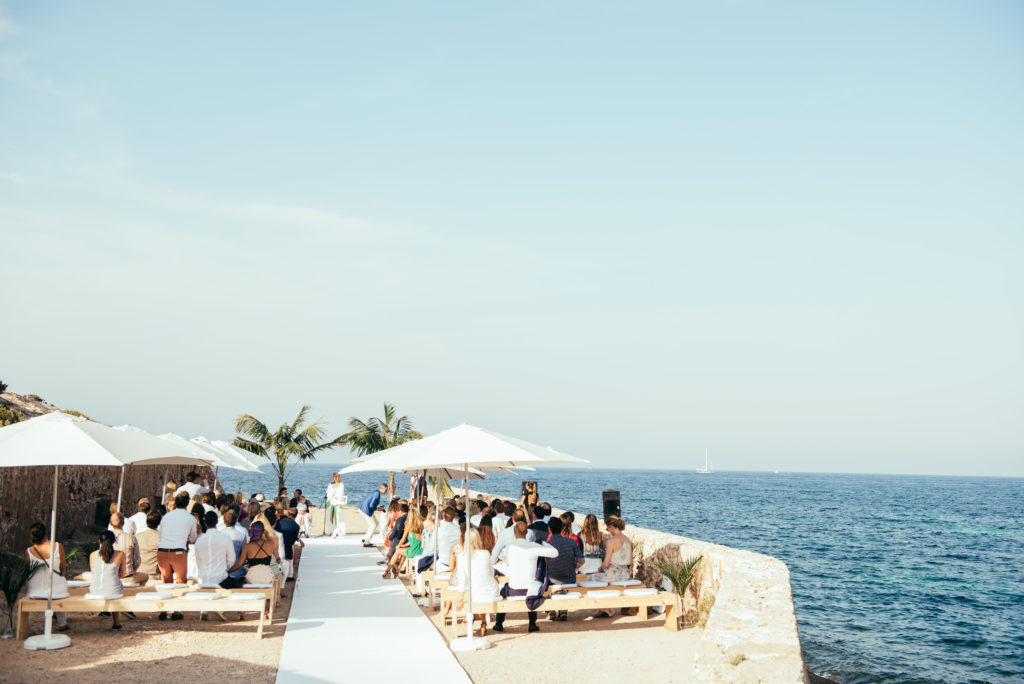 The Table Setting
For dream wedding's Ibiza style it is essential to have meticulously created table settings. Be it the perfect centerpieces for your tables, or divinely memorable place settings. As they say, the devil is in the detail, it is what transforms each wedding to reflect the style of the bride and groom.
For Ibiza style, we love this wedding which features soft coloured roses with splashes of purple and thistle. Swathes of soft sea blue cotton, scattered with silver-coated oyster shells to create unique place settings.
The Food
For beach weddings, our couples love to serve their guests with stunning authentic Spanish and Mediterranean-influenced seafood dishes. From grilled prawns with aioli to a seafood paella, or for something extra special baked Seabass in a crust of coarse sea-salt and always with a delicious selection for vegetarians and vegans.
The Cake
Nude or semi-naked cakes are in fashion and we can see why they add style and elegance to any wedding. These lightly frosted cakes not only look beautiful, decorated with subtle flowers and foliage but they also taste better as the frosting locks in moisture. As they are frosted the morning of the wedding rather than the day before like a traditional cake and with less icing, they are not as sweet which means more gets eaten!
The Favors
Ibiza wedding favors can be both fun and practical. The small gifts are given by the newlywed couple to their guests as a token of gratitude for attending vary. We just love espadrilles as typical local favors which are also great to change into from heels once the party starts!
Another favourite is Sal De Ibiza as a wedding favors. This gift can be taken from the wedding table and flown home, to sit on your guest's kitchen table reminding them of your wedding day for months to come.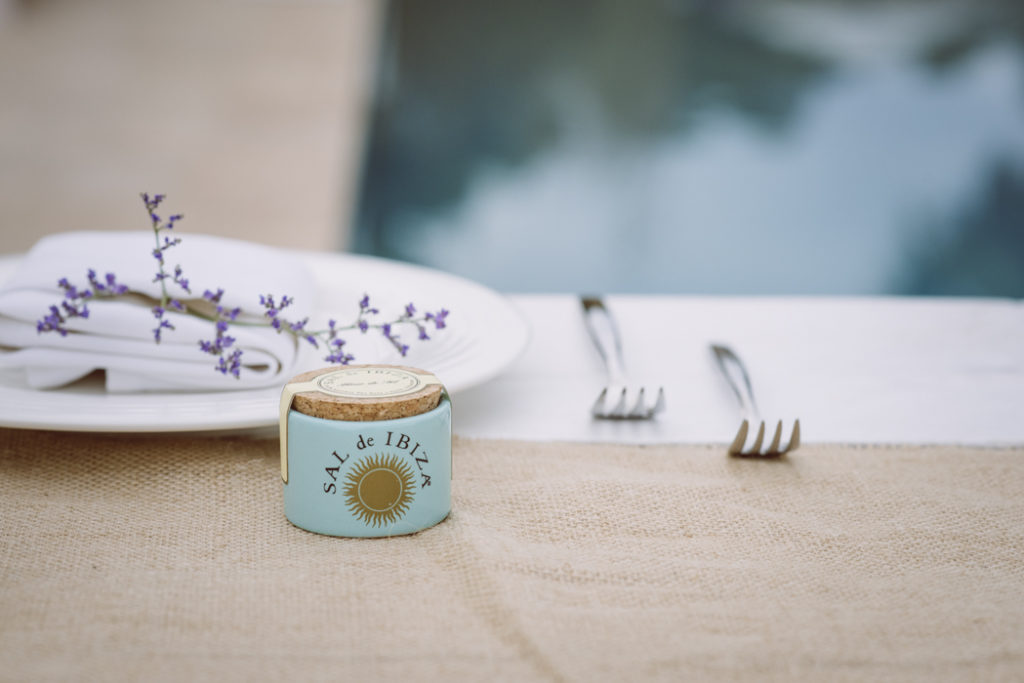 The Entertainment
On the island of incredible parties there is never a shortage of truly sensational performers from fire shows to aerial dancers and our favourite is Benirras Drummers. These drummers not only have a huge visual impact but because their music fills the space with exotic energy it will entice your guests to dance the night away.
For the dream Ibiza wedding DJ, we recommend someone who can mix in Balearic beats to the new mainstream music and classic oldies to get the crowd dancing.
For more inspiration follow Deliciously Sorted on Instagram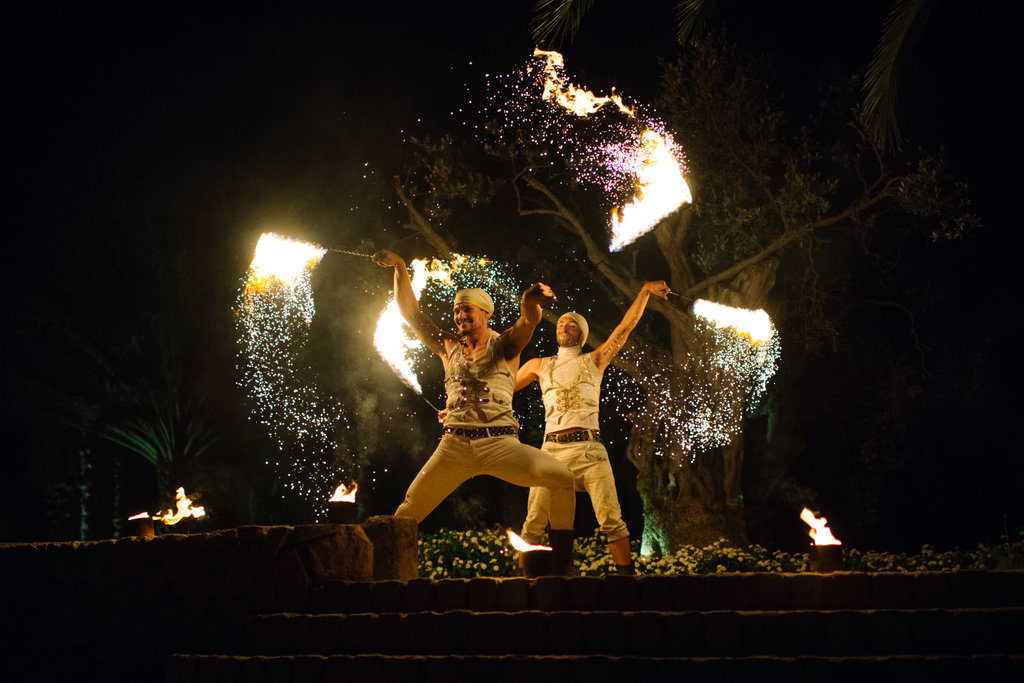 .