Are you tired of daydreaming about enjoying cocktails in the sunshine? We have great news this week for those who are sick of the all the storms and floods in the UK. We still know of some fantastic villas that have great availability throughout the summer. Forget about those grey and wet summer days by hopping on a plane to Mallorca and spending a couple of weeks in a luxury villa.
Port d'Andratx
This gorgeous 6 bedroom villa is one of the very few to have direct access to the sea. The combination of these stunning views with the villa's infinity pool, makes this villa the perfect day to relax.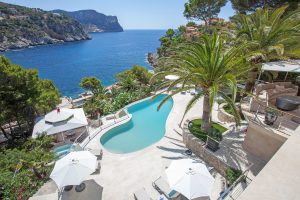 The direct sea access means that one of our skipper could come and collect you on a stunning boat to spend the day at sea.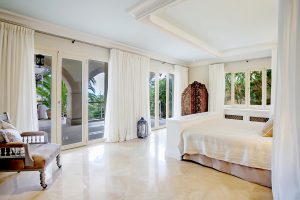 Still not convinced? The villa also has a jacuzzi where you can relax while your butler prepares cocktails for you and your friends: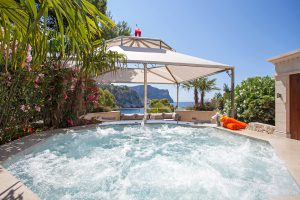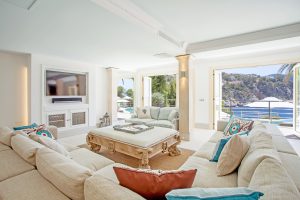 The villa also has a great al fresco dining area and a BBQ. Imagine you and your friends enjoying a delicious barbecue prepared by one of our chefs!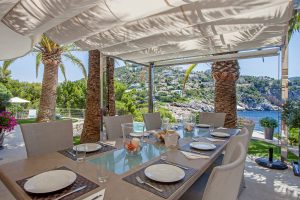 Santa Maria
Those who prefer the countryside will prefer this charming rustic villa in Santa Maria. The villa was recently refurbished to combine modern appliances with local tradition. All 5 bedrooms of the villa have an en suite bathroom and terrace or balcony, allowing every guest to enjoy their privacy. If you are still not convinced, have a look at this: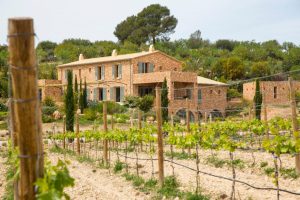 Apart from this stunning kitchen and an indoor dining room, the villa also has a porch by thepool with a stone oven and barbecue, perfect to enjoy an al fresco family dinner. Homemade pizza anyone?
The villa also has an inhouse gym for those who would like to stay fit during your holiday. After a good workout one of our physiotherapists will give you a deep tissue massage to recover: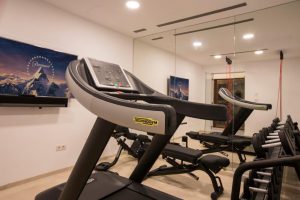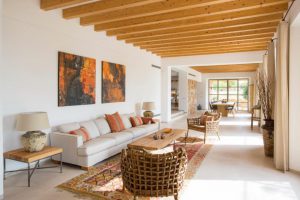 The large pool side area means that one of our masseuses can give you a poolside massage after a sauna session in the villa's own spa.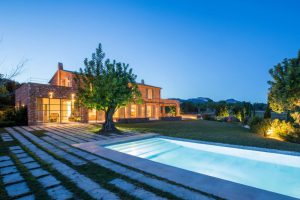 Why stay in the rain when you could be in sunny Mallorca right now? To find out more about availability and prices email us on info@deliciouslysortedmallorca.com. 
Alternatively if you already have a villa booked but you would like to find out more about our chefs, masseuses and boat charters, give us a call on +34 971 702 749.