June is finally here, and already it feels like we are in the peak of the summer heat! Beaches are getting more and more crowded and all you want to do is to cool down in the sea with a refreshing cocktail in hand. All I can think of for this perfect combo is spending the whole day on a boat. Escape from the shore and enjoy the sea breeze to experience the Mediterranean tranquility.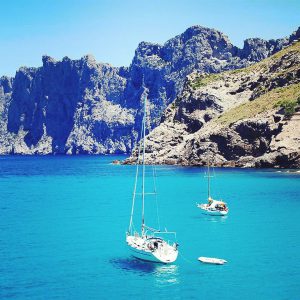 From sailing boats to catamarans, we have different boats you can choose from as well as many services and activities to offer you! Whatever boat size and type you choose, we are here to take away all the stress of planning your day, or week, out at sea.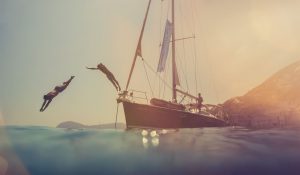 We are lucky in that this island has a fantastic array of knowledgeable captains who know its waters like the back of their hand and who can take you to its hidden coves and untouched beaches. So pack your sunscreen and that sexy swimsuit and be prepared to see and dip into the waters that bathe some secret coves and breathtaking beaches.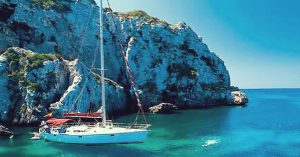 One of our favourite activities and something we recommend to people when sailing around the island is to stop at a relaxing beach restaurant for some lunch, and Mallorca has fantastic places to choose from. If it's a good paella you're after, the Foradada's restaurant offers one to die for with views that are incomparable in their beauty.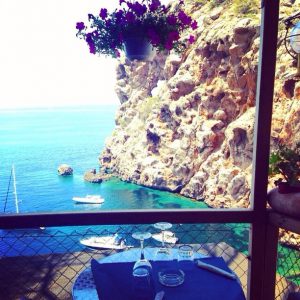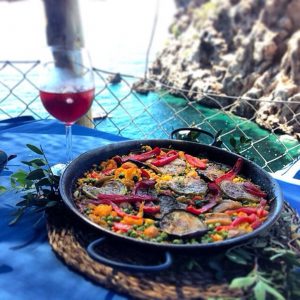 For those of you who love water sports, jet ski and jetlev are the ones you should definitely have a go at if you haven't tried them yet. If you can drag yourself off that yacht, get on a jet ski and feel the sea spray on your face while travelling at speed making your adrenaline levels rise to give you the thrill of a life time.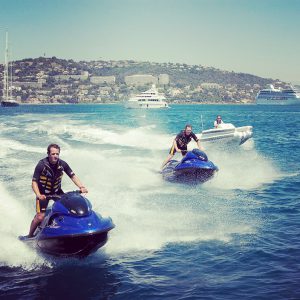 If you managed not to fall off, congratulations! Now hop back on that boat, have a shower, freshen up, relax with a glass of vino before sitting down with your friends for a fabulous sunset dinner, or that romantic evening with your partner. Whatever your choice, we have a brilliant and trustworthy list of caterers and chefs who will deliver a bespoke service catering for any occasion and every need.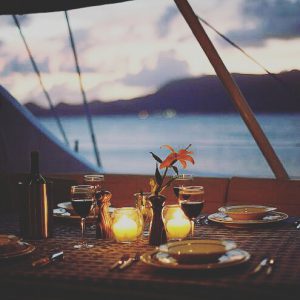 And why not decide to dock the boat somewhere overnight, relaxing under the stars and have a peaceful sleep, to then wake up to a delicious morning breakfast prepared for you, before heading back to the shore. Or maybe you would like to carry on and spend more days out at sea!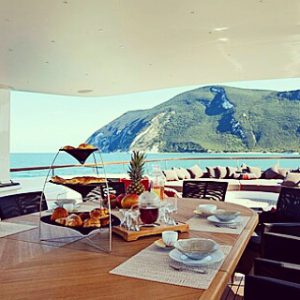 Sounds like a dream?  This is one we can make come true. At Deliciously Sorted Mallorca, we are here to plan the perfect holiday for you, whether it's a day or a full week on a boat sailing around the island. You choose, we will take care of the rest.
For more information please contact us on 971 702 749 or send us an email: info@deliciouslysortedmallorca.com