Located in the heart and soul of the Island, Dalt Villa, lie beautiful restaurants often overlooked due to windy roads and complex paths. Surrounded by cobbles, classic Spanish architecture and bustle, what could be a more perfect place to dine this summer but at one of these secluded gems? We love the variety of gastronomy engrained into this old town and candlelit nights…
LA DISPENSA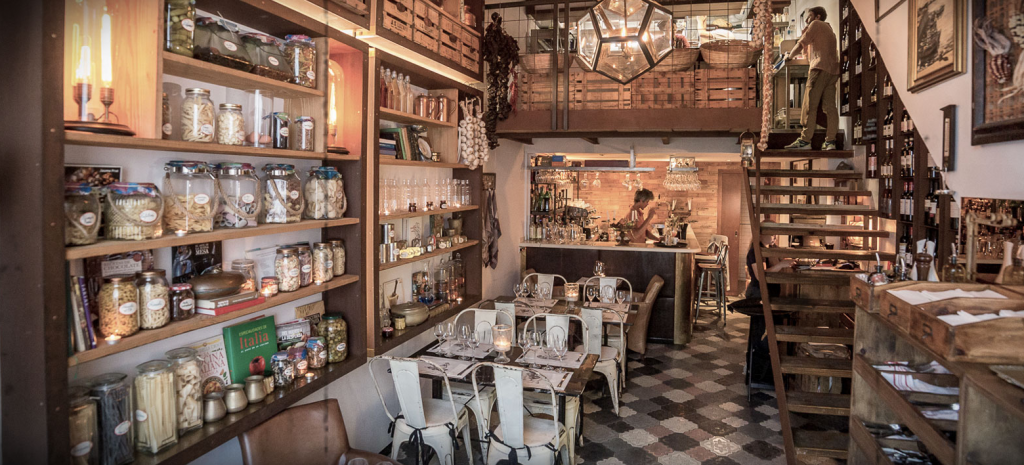 Found in the charming Dalt Villa, sits the landmark site of La Dispensa. Holding various indoor and outdoor space providing different vibes and atmospheres, we love the way we can choose what experience we want for the night. With cuisine ranging from Italian to Mediterranean and even Japanese, the diverse nature of the location is undoubtable impressive – especially considering the  levels of quality across the board are maintained at such an exceptionally high standard!
EL OLIVO MIO
We love the romantic décor of this destination, typical of the Andalusian style with flamenco tables and live music. With regards to the gastronomy, the Mediterranean cuisine with French and Oriental touches really sets this place apart! El Olivo also uses fresh and locally sourced products to guarantee the highest level of quality possible. See you on the terrace with a cocktail of the day in hand as 'hours turn into minutes'…
EL PORTALON
The newly refurbished El Portalon has recently joined hands with local farmer and author of 'The Ibiza Cookbook' – Anne Sijmonsbergen. This delightful restaurant specialises in European cuisine, with strong emphasis on Ibiza's organic and ethical produce, which we love! El Portalon brings many ecological food projects to one place 'serving sustainably grown and sourced food, in a way that fits seamlessly with the Island of Ibiza.' Being only a skip, step and jump away from the beautiful views at the top of Dalt Villa, this is an ideal location to dine…
LA IMPRENTA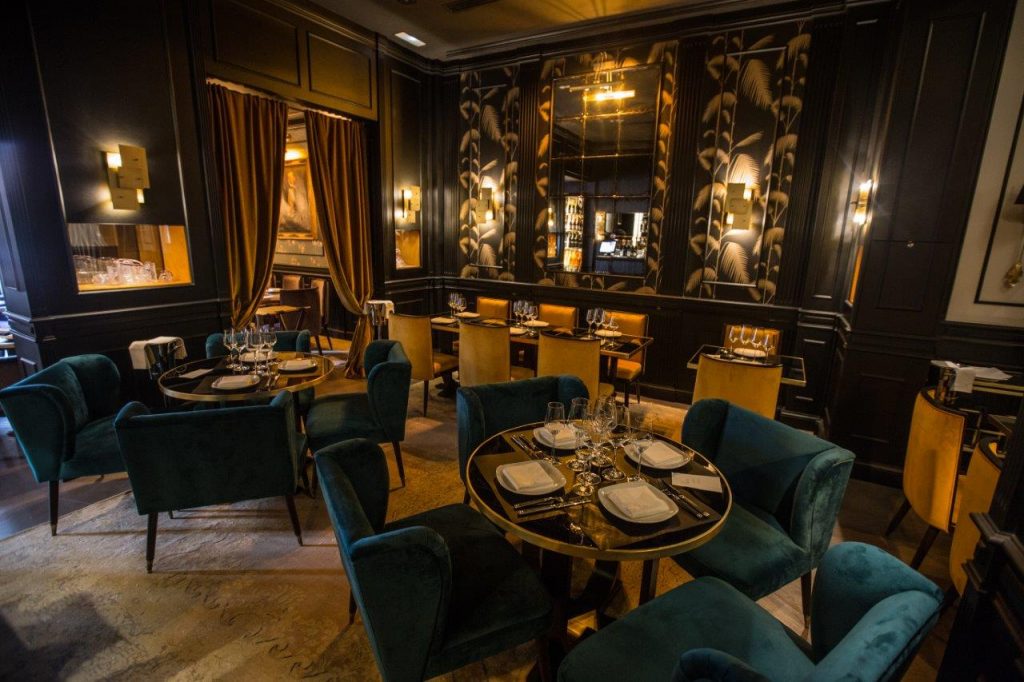 This newly opened restaurant is pioneering radical concepts 'loaded with history and haute cuisine' on our Island, bringing with it a touch of Parisian chic to the port area. The gastronomy focusses on French and Spanish cuisine with specialities including dinner, drinks and coffee. This destination is a place where aromas and tastes play a key role, combined with innovative concepts of presentation and décor inside and outside –  we love it!
KYUPIDDO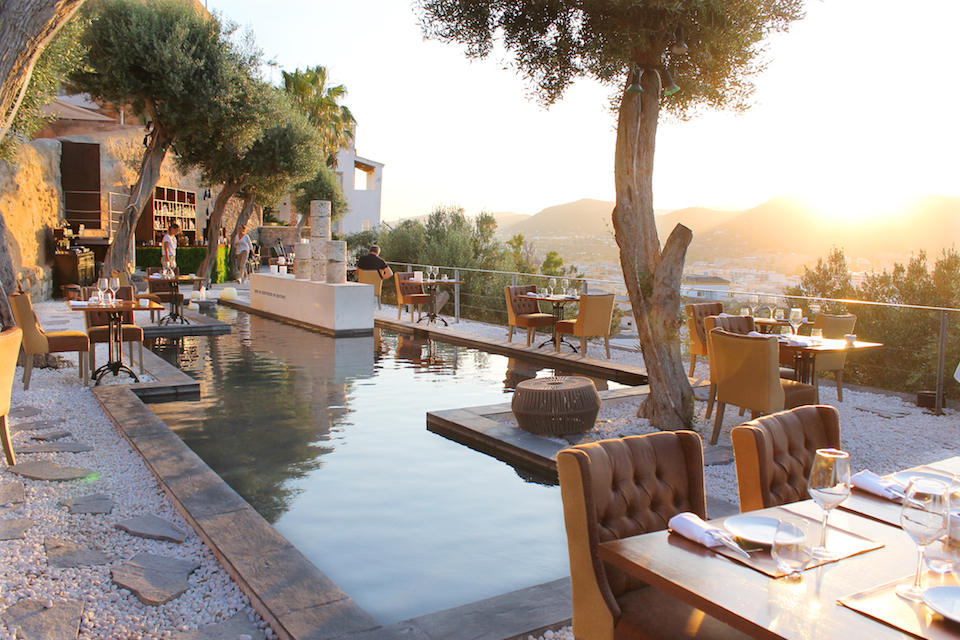 We highly recommend this beautiful Asian-Fusion restaurant at the top of Dalt Villa. Kyupiddo has an incredible menu which is sure to challenge even the most sophisticated and learned of palates. Placed within the walls of the Old Town this restaurant can be hard to find, but have no fear, the Kyupiddo team will collect you from the entrance and bring you to this dream destination… With one of the most stunning views on the Island, this intimate place is an experience for the senses – guaranteed to be an unforgettable evening!
PLAZA DEL SOL
This gem is one of the oldest and most Ibizan destinations on the White Isle. Located in an old mansion overlooking Ibiza town on cobbled floor, this is a truly authentic place to dine. Classic Spanish gastronomy is to be found here, a perfect place to enjoy the culture in style – it could not be more appropriately placed. Furthermore, we thoroughly enjoy its honest and down-to-earth ambience with fresh flowers and colours sure to brighten up anyone's day!.
S'ESCALINATA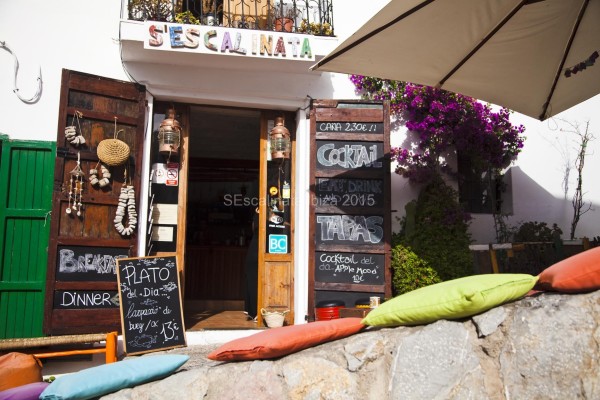 Located in a corner of the stunning Dalt Villa, S'Escalinata offers a charming space to sit back and enjoy a menu of appetizers, salads and sandwiches – all made from the best raw material on the island. A varied cocktail and drinks menu can also be found and we particularly recommend sitting outside on its sweet bar stools for an afternoon drink and sunset watch….
THE FOOD STUDIO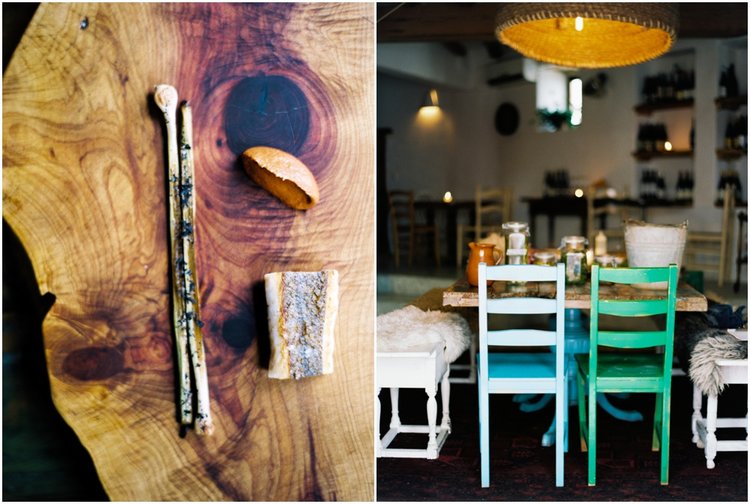 Built upon the foundations of forward-thinking and unorthodox ideas, this restaurant aims to be as flexible as possible concerning its dining experience. Their mission is to apply and combine culinary ability and knowledge to create thought-provoking dishes and change your perception of eating – 'not just consuming, but sharing'. Having been described as a 'unique Ibiza experience', Boris Buono and his team never fail to impress in the authentic Food Studio!