Summer is upon us and we want to share the top locations for the perfect seaside holiday on our beautiful island! From accommodation to dining experiences, we have all your needs in hand…
Where to…
LUNCH: ES XARCU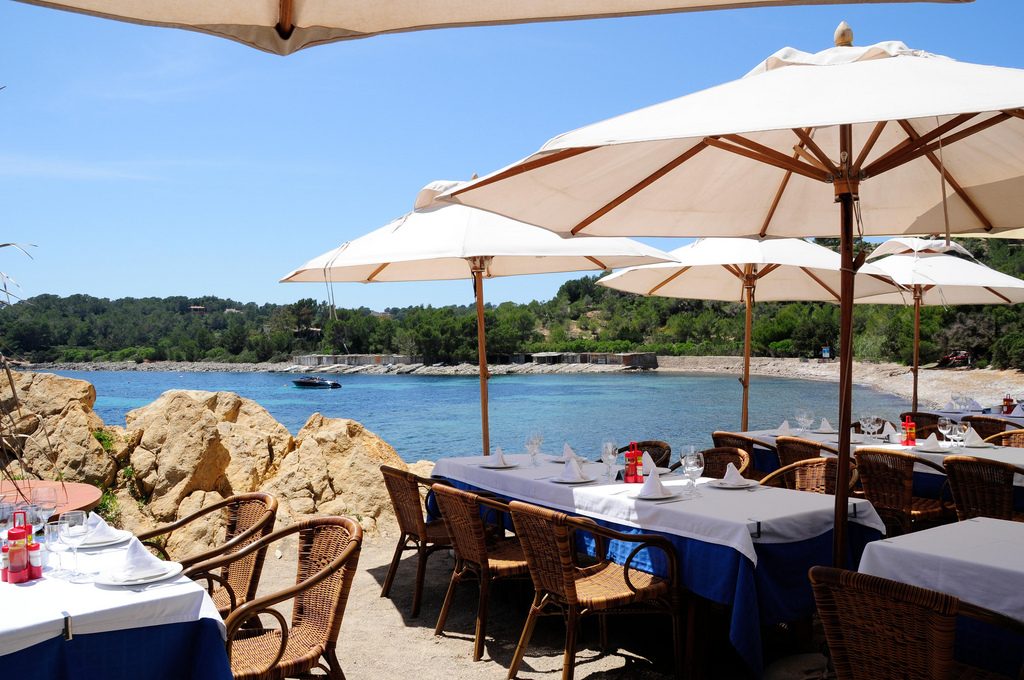 Located near Sant Josep in this untainted cove, Es Xarcu is a winner of a lunch destination. With terraces over the sea, the views are almost enough to distract from the delicious food! Mariano Torres and his wife have run this chiringuito with simple but authentic values which we rate highly. The food is of peak quality and the family's characteristic culinary method is prominent through all dishes with a wide selection of wines accompanying this exceptional menu. Famous for its seafood, Es Xarcu cooks their fish in an oven with traditional methods and a personal touch from the family cook book. Also, with good mooring and a sandy beach there is always room for more activity if you're not too full afterwards!
Where to…
DINE: SUNSET ASHRAM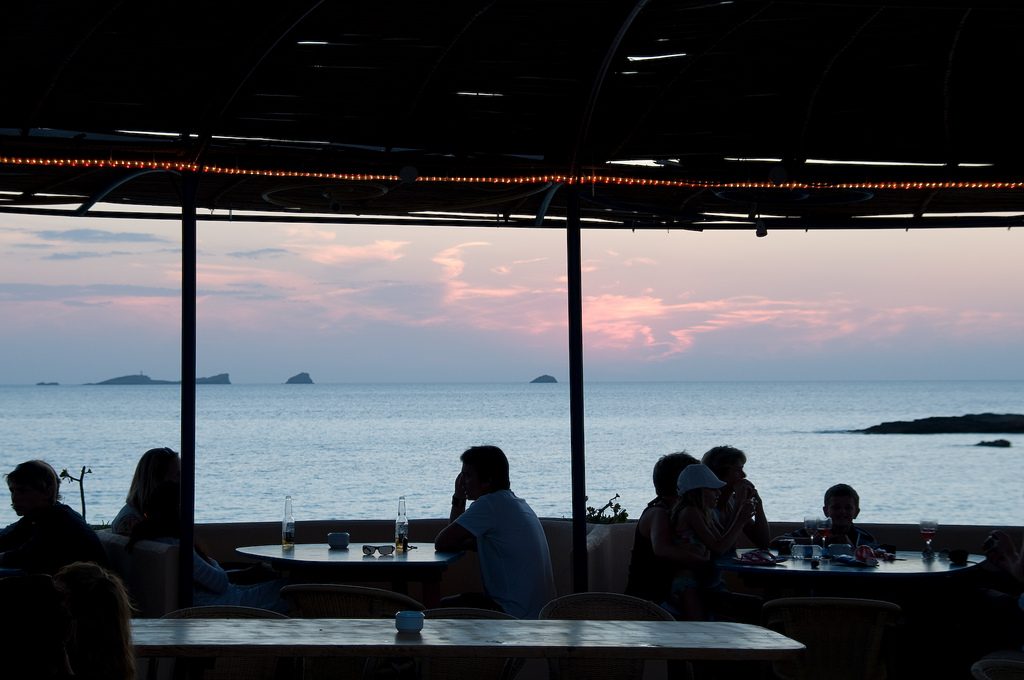 Relax to the max in Cala Conta – the last paradise lost of Ibiza. Famous for its unforgettable sunsets and natural surroundings, Sunset Ashram is a must visit with good vibes, good music and a menu full of flavour. With exceptional technique and the best products of the sea, this restaurant will serve you so you can focus on the view as they take care of everything else. The beach bar sits on a rock dividing the beach in two, giving the space an almost all-round view of the turquoise waters, white sands and a horizon dotted with islands. A place described as so beautiful that 'you have to come check it, see it and believe it'…
Where to…
STAY: CAN TIRUIT VEIL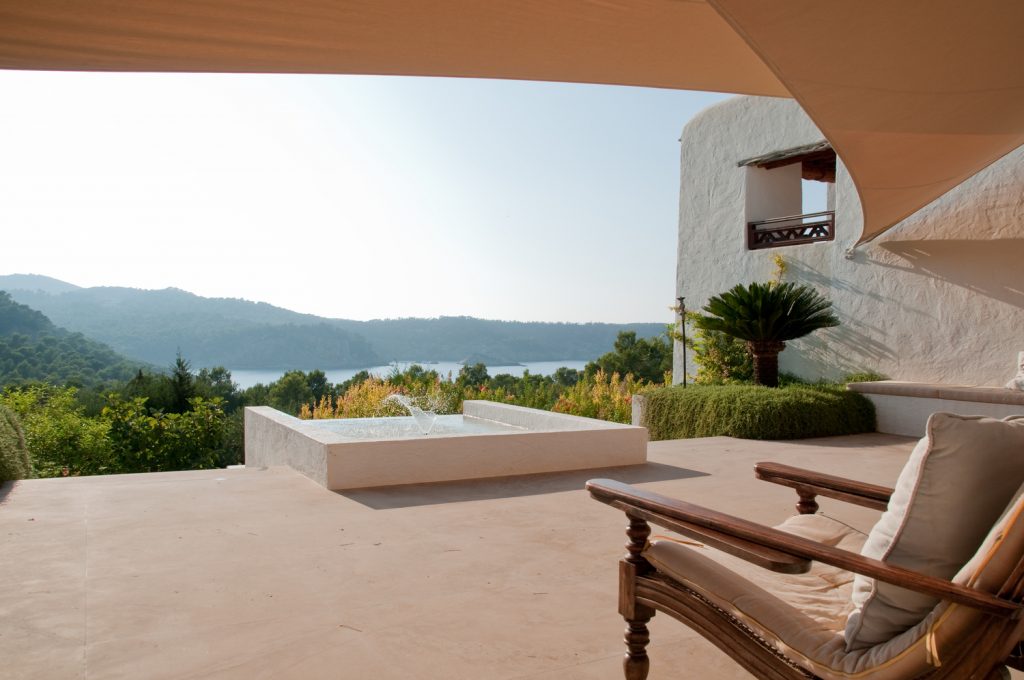 Situated in the north of the island, this luxury finca is the ultimate place to spend your holiday. The villa has access to both beaches on either side of the property only a short walk away. However, with a large pool area and a stunning courtyard it's hard to leave! In this location, the authentic style of the island is combined with chic aesthetics – the perfect combination! We love the 100-year old pomegranate tree in the courtyard as well as the spacious yet private vibe. Featured in Condé Naste, this Villa is confirmed to be an exceptional space, for small and large gatherings.
Where to…
DINE: EL MOLÍ DE SAL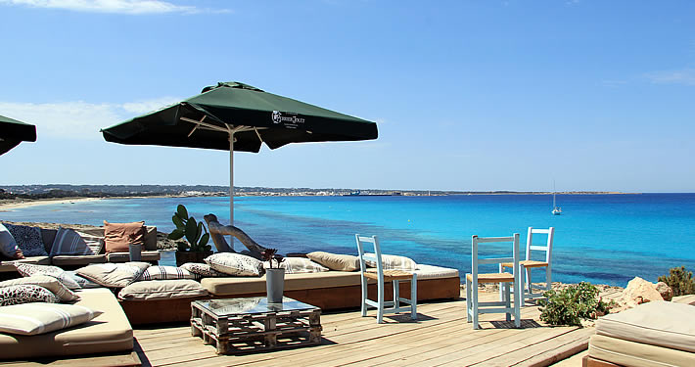 Situated on our fabulous sister island Formentera, El Molí de Sal is simply stunning. Exquisitely renovated from an old mill, this restaurant has a genuine wooden style with underlying tones of class – creating the ultimate luxury environment. This chiringuito offers the best of the typical dishes of Formentera and Mediterranean cuisine, accompanied by a large range of quality wines. With a unique view of the beach of Illetas on one side, the port of La Savina on the other and the mystical Es Vedrá cutting the horizon, this is a top place to watch the sunset and the beautiful scene of Formentera.
What to cruise on…
BOAT: THE PRINCESS V65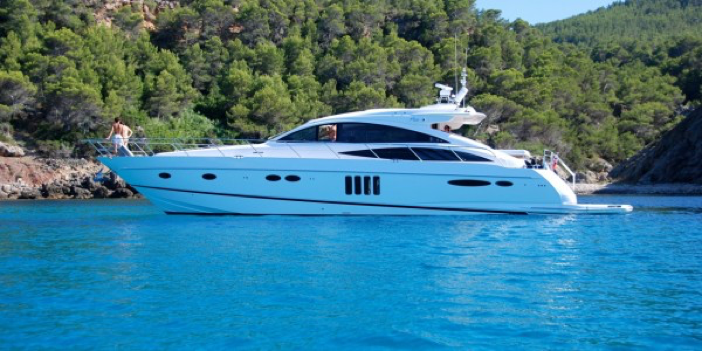 if crowded beaches aren't your style, jump onto this elegant piece of machinery and find your own piece of paradise in secret coves and private bays. This yacht has a high-level performance with the perfect combination of aesthetic and function. Various relaxing spaces are available including the vast deck, three double cabins, a large table surrounded with a comfortable banquet, the cockpit and the sunbathing zone fitted out in the bow. The V65 is bright and welcoming inside due to glass windows letting in generous amounts of sunlight. Being 20m in length and holding up to 10 guests this is the way to navigate the oceans this summer! Also, various sports equipment and toys are available on request…
Where to…
SLEEP: THE NOBU HOTEL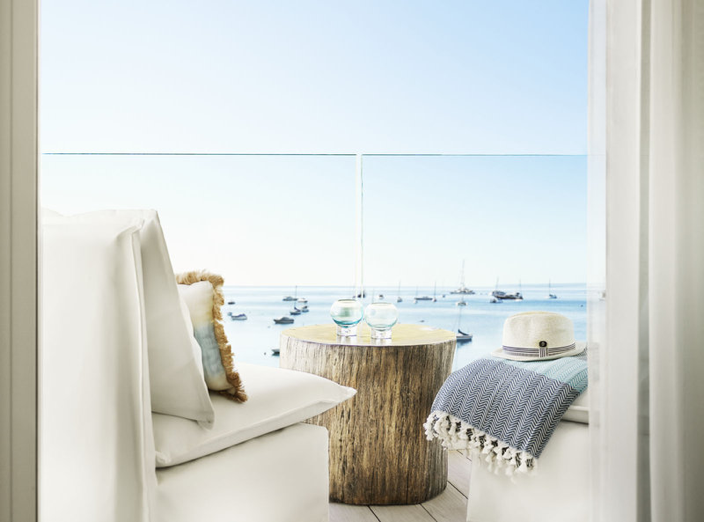 The recently opened Nobu hotel has quickly become a highly regarded and desired destination in Ibiza. Situated right on Talamanca beach, it is the only hotel of its kind with two beach-side salt water swimming pools and an exclusive Six Senses Spa. This boutique escape is where 'quantity gives way to quality' and is an escape that 'stands out from the club-going crowd'. Enjoy luscious sea views with mixologists on call for drinks on the terrace or indulge in the Japanese fusion restaurant. This hotel combines a fab location with the latest concepts in personalised and elite guest service – see you there…
Where to…
DANCE: BLUE MARLIN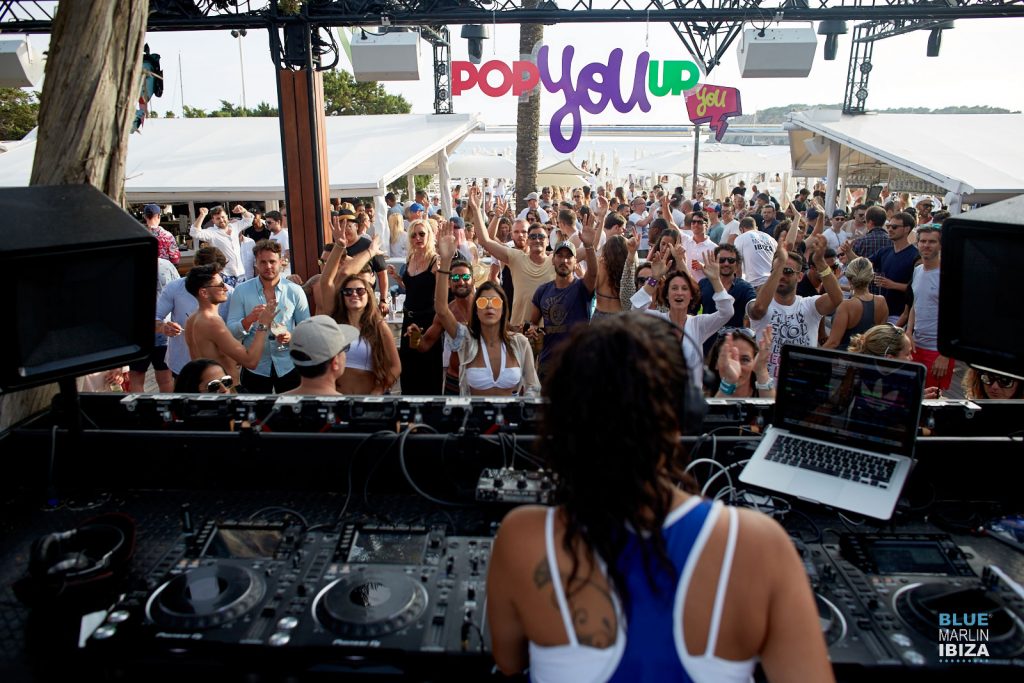 One of our favourite parts of the summer season is beach partying and the Blue Marlin is the perfect place to be if you do too! Find yourself grooving to hip-swinging vibrant sounds with the sand between your toes, the salt in your hair and a cocktail in hand. This venue is the perfect combination of luxury and beauty, with a modern design and a beautiful view (and proximity) to the luscious Mediterranean Sea…