Ibiza, if not for anything else, is renowned for its exceptional sunsets and perhaps even more importantly, its fantastic spots to view them. From North to South, East to West there is no shortage of spectacular restaurants to watch the sun sink into the horizon and the sky light up with the colours of the evening. Be it for drinks, dancing or dining, read on to find out the places to be for a special evening out on the White Isle…
ES BOLDADO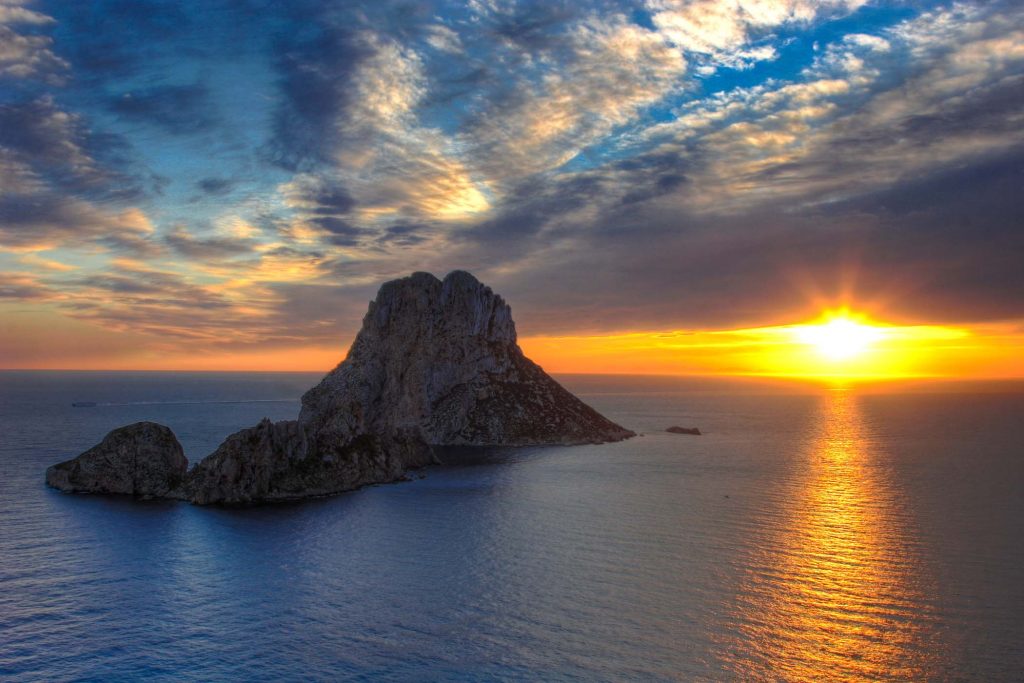 Es Boldado is one of our favourite spots on the island to watch the sunset. With a fabulous view of the iconic Es Vedra, make your way down to Cala D'hort this evening because this is the place to be. This restaurant provides a wide gastronomic offer, where you can find the typical dishes of Ibizan, Mediterranean and traditional cuisine – whatever takes your fancy! The teams philosophy is to make their guests feel at home, through good food and spectacular views and we would certainly support and agree with all of those points and more. An evening here really is the whole experience.
CAFÉ DEL MAR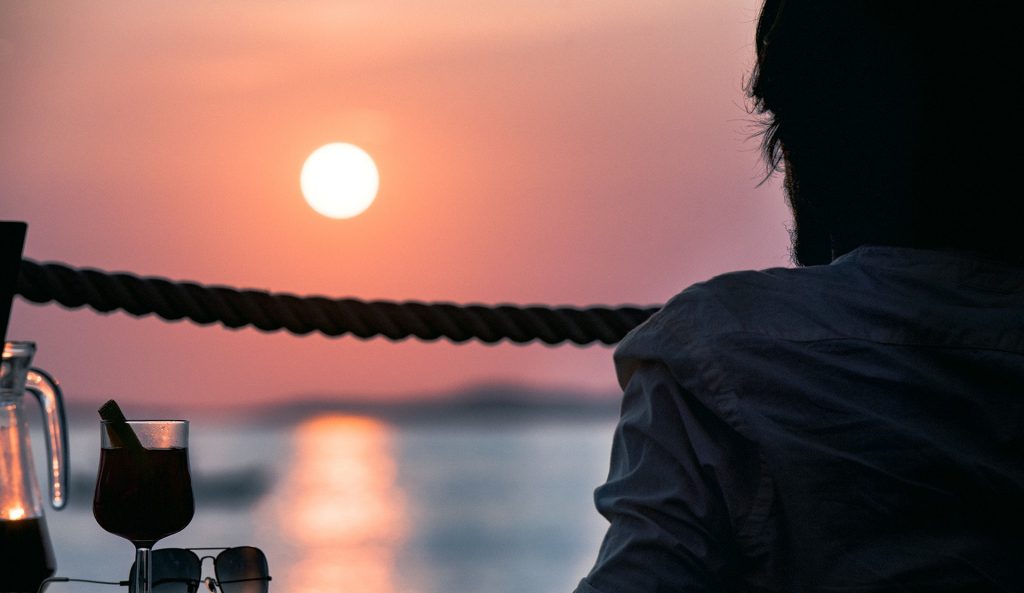 Café del Mar is 'what happens when your dreams manifest in reality'. With gorgeous views over the Mediterranean, we love to sit on the terrace and have a relaxing cocktail whilst watching the sun sink into the horizon – this is truly a unique spot to watch the sunset on our magical island. The cuisine at this hotspot is sensational, consisting of  range of international dishes, all fresh, healthy and delicious. After dining, we would recommend going for a boogie in the nightclub – this spot has it all! After having become its very own musical genre and selling millions of records worldwide, Café del Mar always has the best soundtrack ready for your night…
ELEMENTS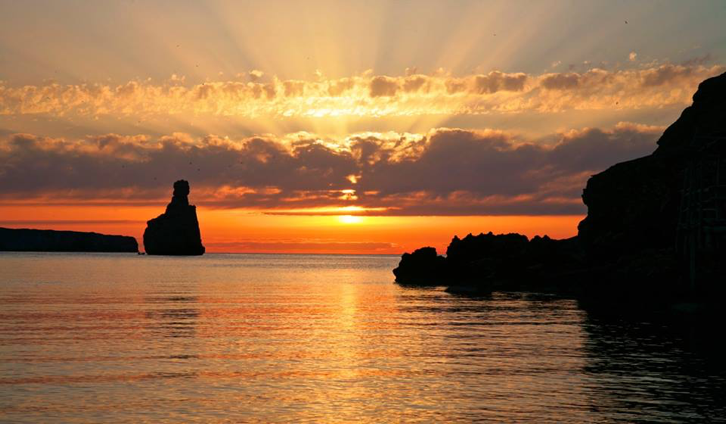 Situated on the beautiful Benirras, this beach restaurant provides the ideal location for a fabulous sunset. Sit in this stylish restaurant and enjoy the iconic view whilst experiencing the multi-cuisine menu. This restaurant-lounge is said to encapsulate the real energy of the island, 'with a mix of flavours and emotions'. As well as dining, this destination serves as a dance floor after dinner with original Ibizan beats. We recommend indulging in one of their cocktails or wines in the evening whilst watching the sunset to get the best out of Elements…
SUNSET ASHRAM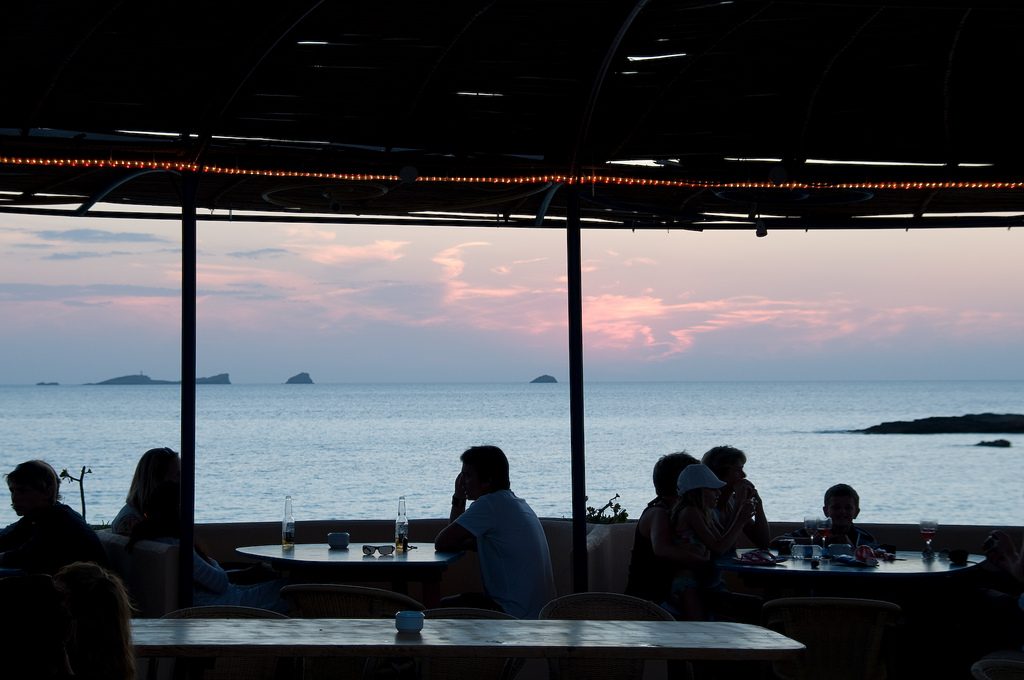 Relax to the max in Cala Conta – the last paradise lost of Ibiza. Famous for its unforgettable sunsets and natural surroundings, Sunset Ashram is a must visit with good vibes, good music and a menu full of flavour. With exceptional technique and the best products of the sea, this restaurant will serve you so you can focus on the view as they take care of everything else. The Beach bar sits on a rock dividing the beach in two, giving the space an almost all-round view of the turquoise waters, white sands and a horizon dotted with islands. A place described as so beautiful that 'you have to come check it, see it and believe it'…
COTTON BEACH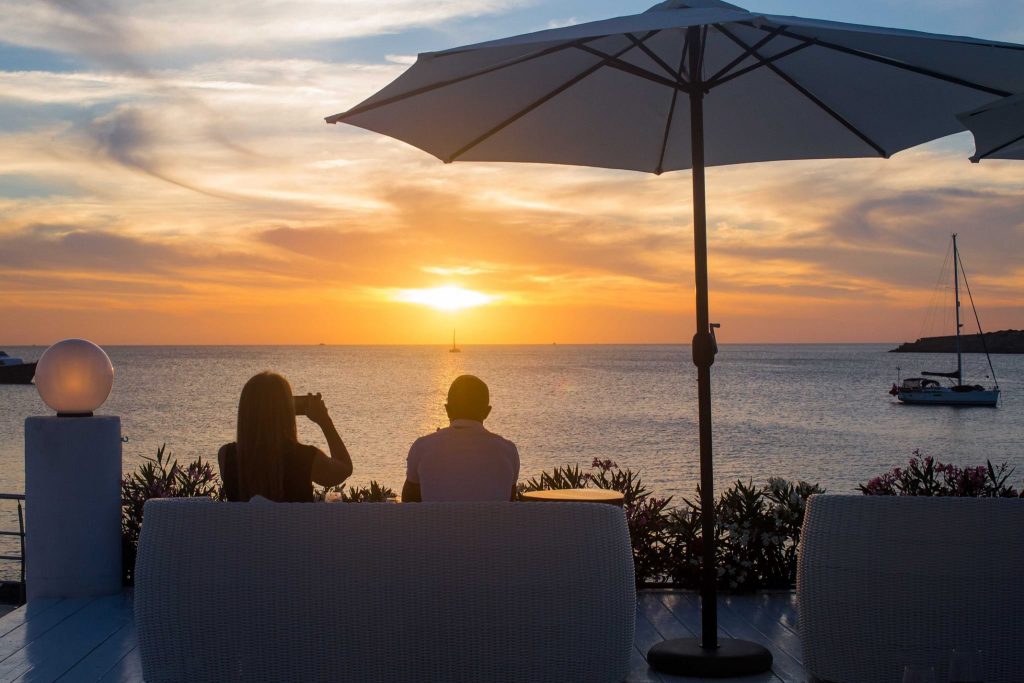 Located upon a hilltop, this hotel provides the most outstanding views of the island and, of course, of the sunset. This spot really is the epitome of luxury and style with modern taste and white, minimalist decor – we love! Sit in the deluxe dining area and enjoy a glass of wine whilst letting your eyes rest on the unforgettable scenery. The Grand Terrace restaurant offers a 'Mediterranean fusion' lunch and à la carte dinner after beach hours, while acclaimed rooftop restaurant FAY 'reinvents the tingling tastes and full flavours of Oriental cuisines'. Cotton Beach Club is perfectly suited for exclusive private events from launches to weddings, celebrations and parties.
EXPERIMENTAL BEACH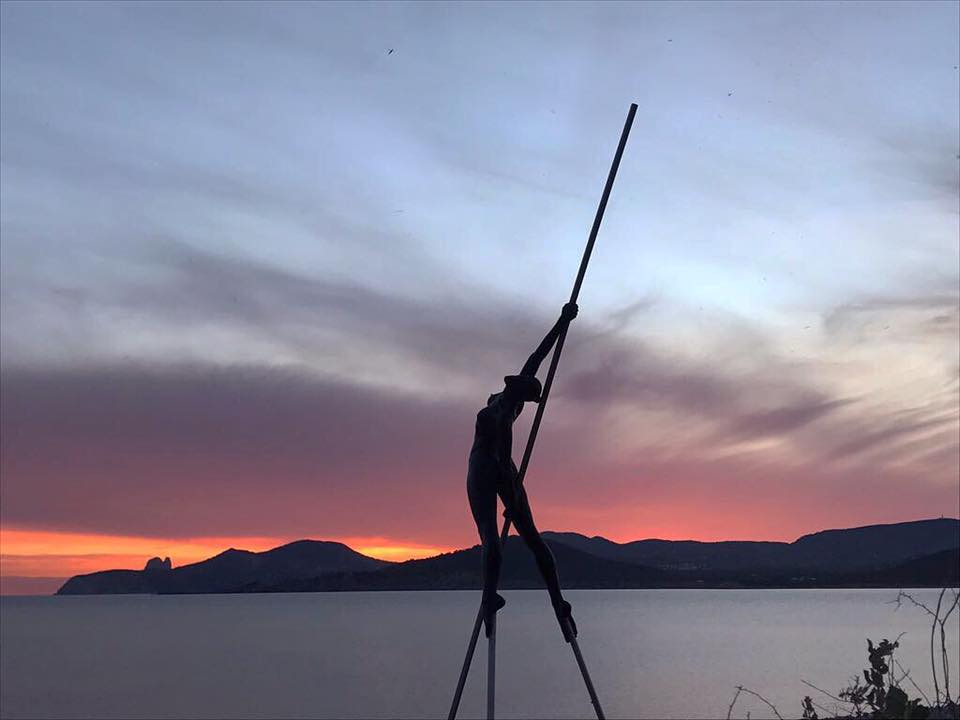 Experimental Beach opens its doors onto the beaches of southern Ibiza's Ses Salinas national reserve, bringing a 'youthful nostalgia mixed with the innocence of summer love to Ibiza'. It is the latest opening from the collective behind Experimental Cocktail Club in London, Paris & NYC – Experimental really has brought the chic to Ibiza. In terms of cuisine, the seafood here is exquisite, we would particularly recommend the grilled tiger prawns! With irresistible sun-beds and delightful cocktails, we love to spend our evenings here.
HOSTAL LA TORRE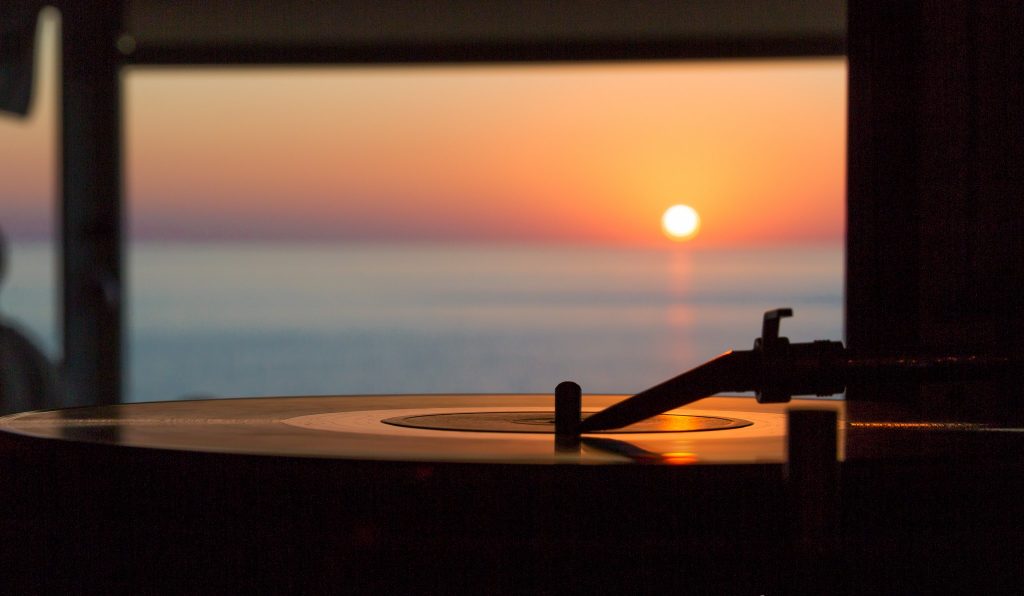 La Torre can be found in a privileged area in the countryside of San Antonio. A 'private and emblematic part of Ibiza island', it is surrounded by rich vegetation and the coves of Cala Gracio and Punta Galera. This is a place to relax and enjoy one of the most beautiful sunsets in the world, featuring jaw-dropping views across the ocean. At La Torre, an atmosphere full of nature and leisurely vibes awaits as well as impeccable Mediterranean cuisine. It is a 'place to daydream' – we couldn't agree more! GASTRONOMY?