As Ibiza shifts into adapting to a new way, our clients are asking for stunning intimate dinner parties where the devil is in the detail. A breathtaking Ibiza tablescape, gourmet food and professional staff that ensure that staying in is the new going out.
So what makes the perfect stay at home get together? Here are our tips to create magic around the perfect Ibiza dinner party as featured in the Daily Mail.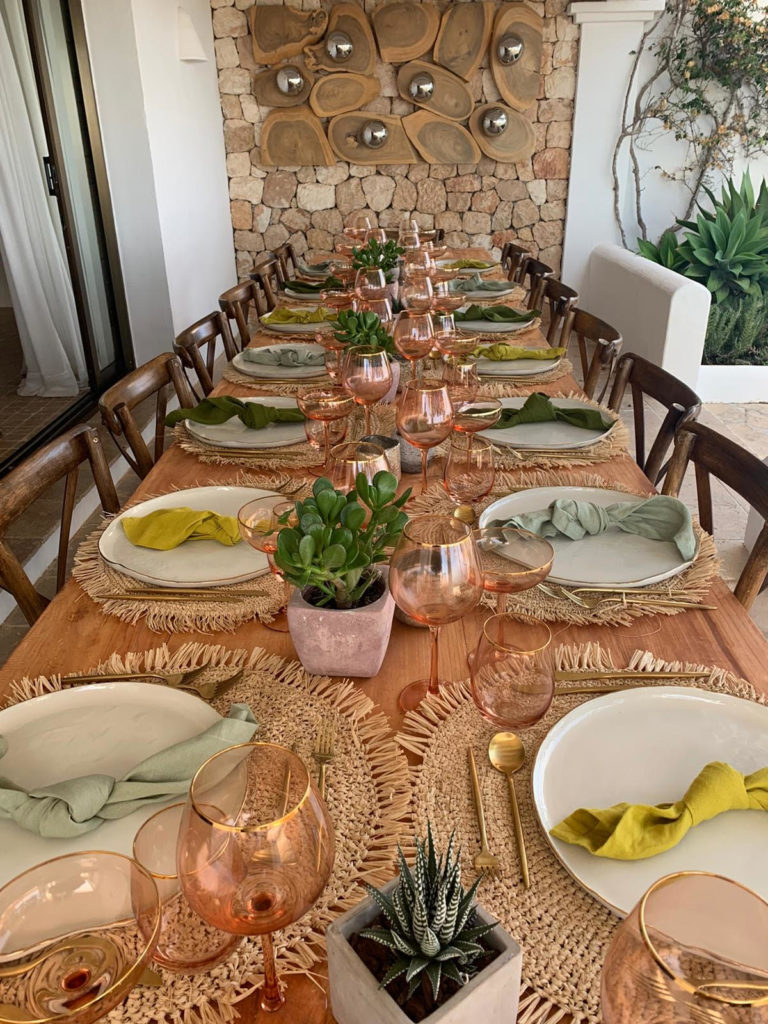 Tablescape
Private dining styling is a fine art and for this event, our team looked to create a table setting that focused on one central colour palette. Long wooden tables and classic cross back chairs formed the base for this stunning nature influenced theme.
Rattan placemats paired with organic ceramics alongside sage, olive and lime napkins formed a strong natural influence. By adding gorgeous blush wine champagne coupes and water glasses placed beside matt gold cutlery the tablescape had a modern luxury feel that wowed guests.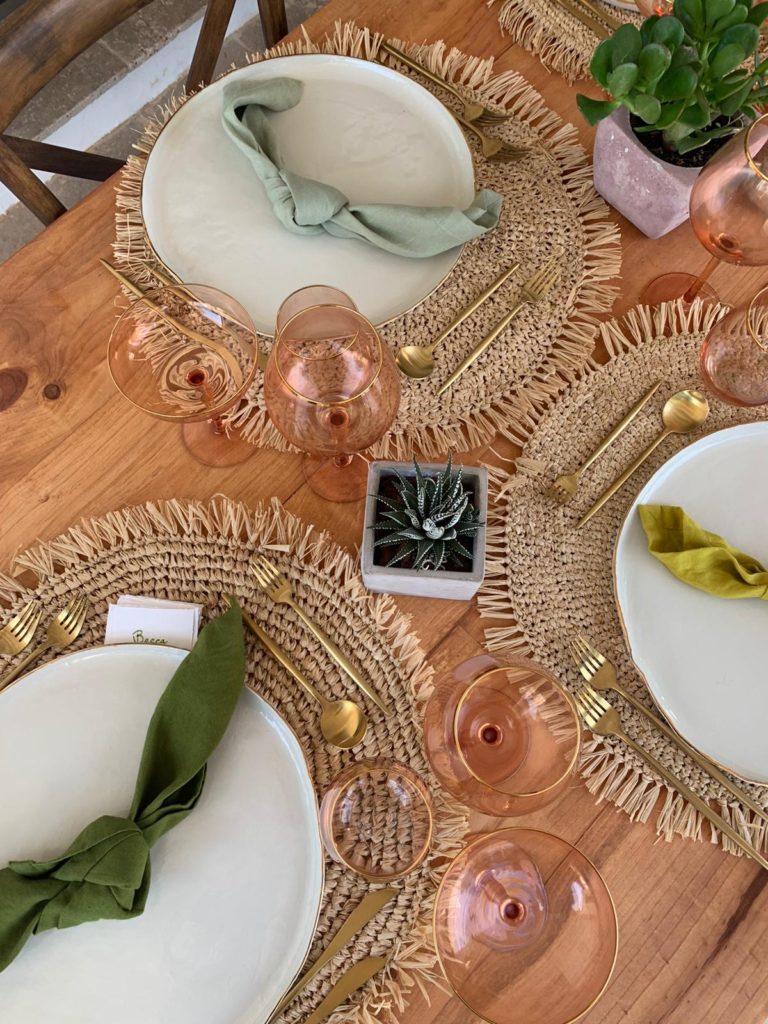 The Flowers
We love big bouquets of fresh flowers but for this event, we wanted something that complimented the natural landscape of Ibiza in August to add to this stunning Ibiza tablescape.
By using small succulents we were able to offset the stunning natural stone wall backdrop, soft wild grasses and pine trees that formed a wider setting for this special occasion.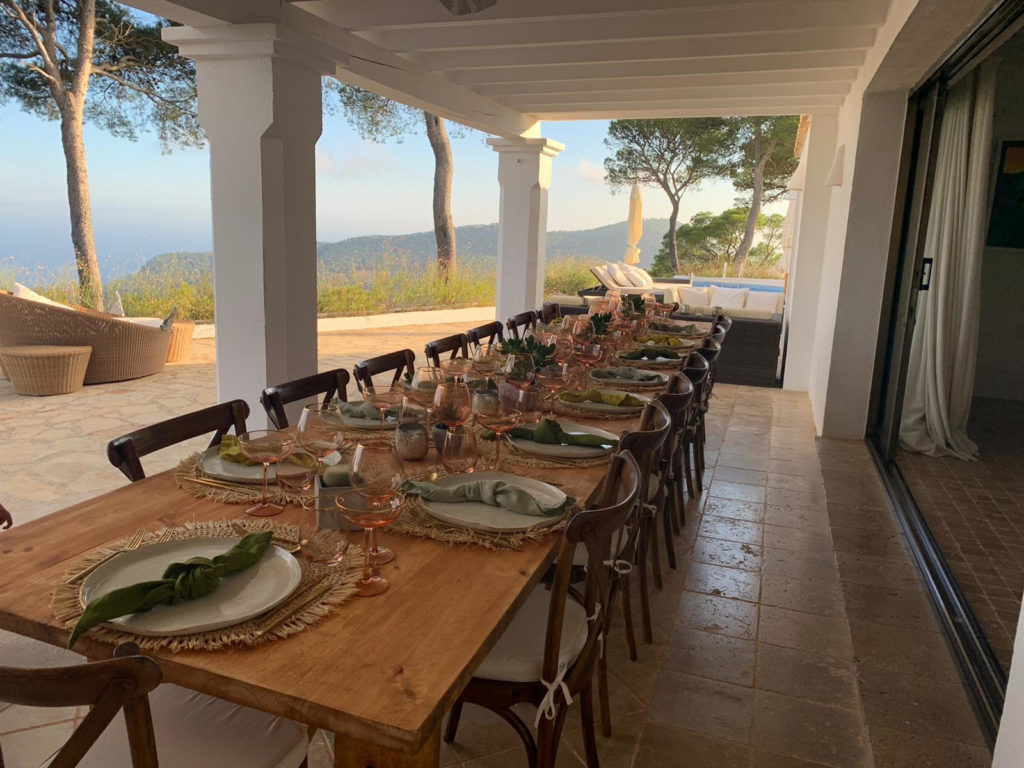 The Food
A menu created from dishes produced with the freshest organic, local and seasonal ingredients are essential when looking to blend to with the Ibiza environment.
Guests were greeted with a few different canapés, including a fresh bruschetta which the chef topped off with vegetables from his own garden, tortellini filled with squash, hand-made that morning, accompanied with butter and sage (yum!), and a spoon with hummus and slow-roasted crispy lamb garnished with pine nuts and cranberries.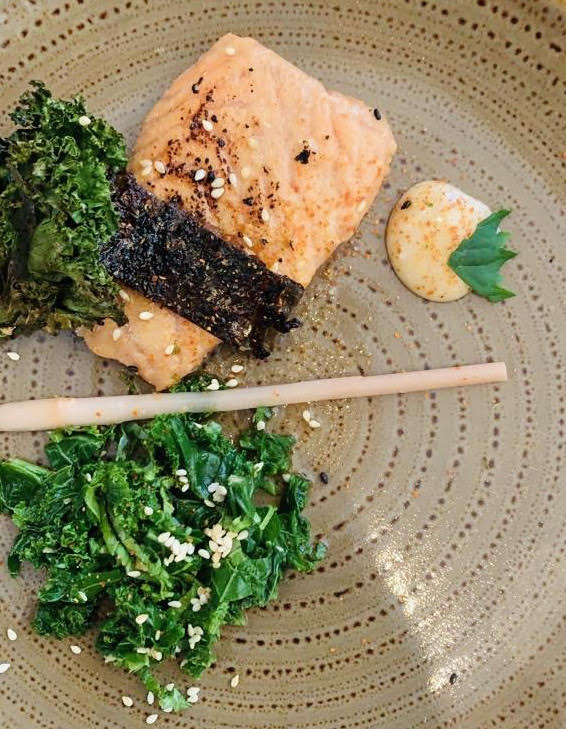 Once sat, guests were served a miso cured salmon starter with Asian flavours, fresh and light in the summer heat, followed by sharing mains of local roast chicken (Pollo Payes) and big grilled king prawns, with watermelon and feta salad, oven-roasted stuffed green peppers and an arrepas and yuzu avocado salad as side dishes. Dessert was Manjari chocolate mousse cake with creme fraiche ice cream, pomegranate and figs.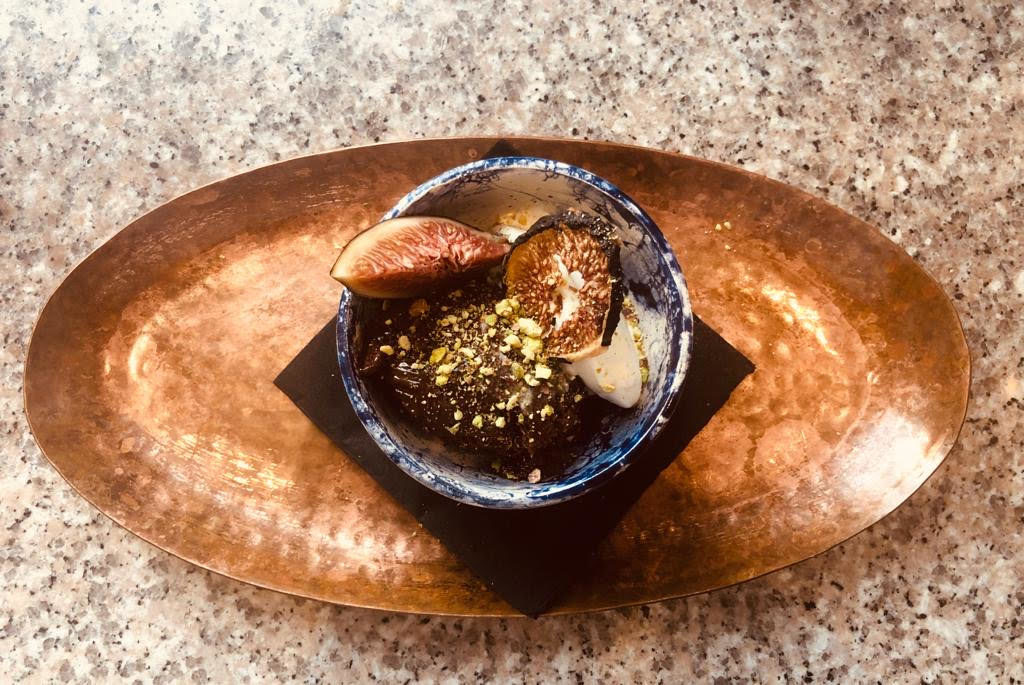 The Drinks
Our cocktail bar provided guests with a welcome drink of Palomas, Margaritas and Caipiroskas. Ruinart champagne and Ibizkus wine were served during dinner, and of course, our favourite espresso martinis were the after-dinner drink of choice.
The Conversation
After lots of talk about the beautiful Ibiza tablescape, setting and the food we are sure the conversation turned to talk of when we dance with our friends again as that is something all our guests in Ibiza are looking forward too before long.
Let our team create your dream tablescape.