Deliciously Sorted's Top Places To Enjoy!
We love the club side of Ibiza, and with the news that they are closed many people feared that Ibiza would have no summer season 2020 but we are here to tell you otherwise.
Outdoor partying, eating and living is at the core of the Ibiza lifestyle so it is an easy transition for us making Ibiza a highly desirable destination. Ibiza summer 2020 is OPEN!
After a beautiful break the island is more radiant than ever, blue sea, white sands and island vibe are at their best.
Here are our top places to connect with friends and family: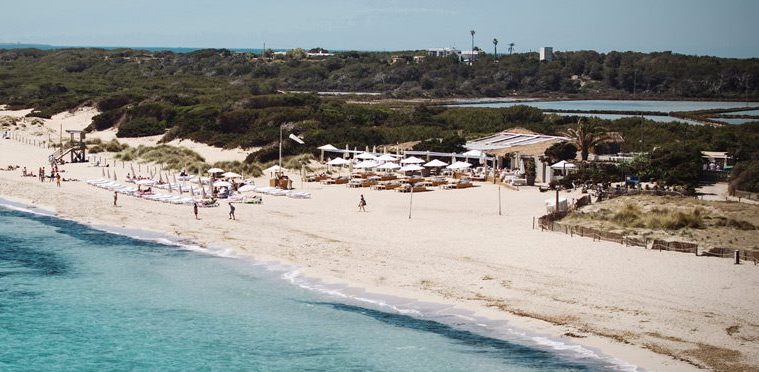 El Chiringuito
Serving honest, great tasting food in a warm, soft & loving environment. Head to El Chiringuito for beach side dining, sandy toe tapping and a selection of Ibiza classics. The sounds of EC making it one of the best places on the island to spend day to night in seamless luxury. Our happy place!
Jondal
We have been very excited waiting for the opening of Jondal. A gorgeous Finca style restaurant, in a rustic setting of perfect Ibiza heaven on Cala Jondal. With executive chef Rafa Zafra previously of El Bulli and owner of Barcelona's famous Este Mar seafood restaurant, at the helm, this new addition to the island is already making its mark with its incredible quality dishes.
Lio
Lio is open and guaranteed to give you the most incredible night possible. Stylish and elegant, Lío sits by the waterfront with jaw-dropping views of Ibiza bay and Dalt Vila. Feel the wonderful and light Mediterranean breeze on its open-air terrace as you delight in an amazing dinner experience while cabaret artists perform around you. Taking provocation to the next level, Lío's show is witty, playful and extremely alluring.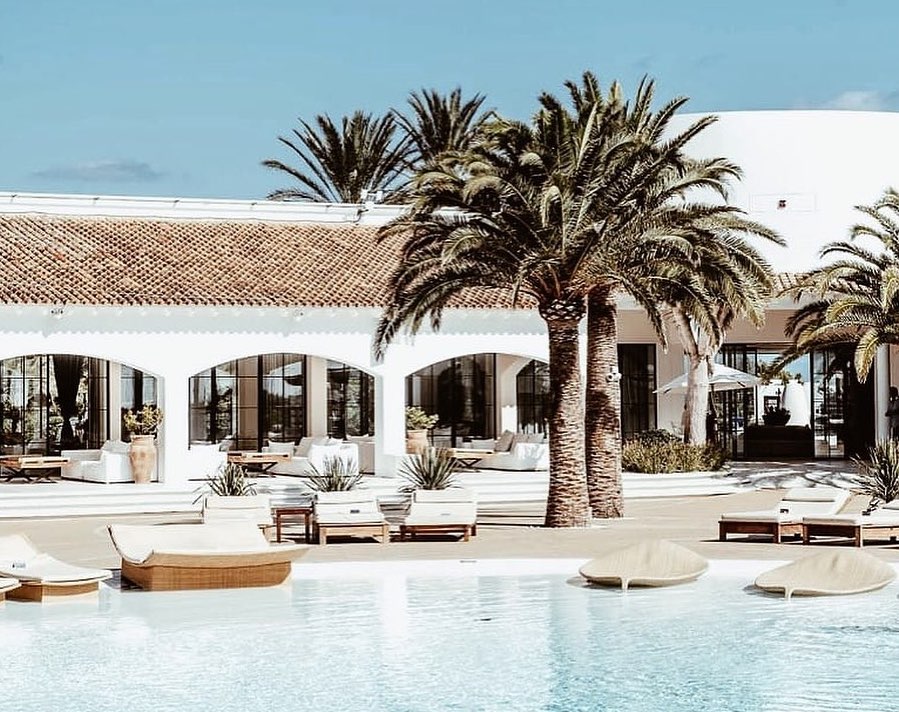 Destino
The hotel that dreams are made of is open with incredible discounts. Sophisticated yet integrated in nature, Destino's luminous energy makes it the ideal place to let go and immerse yourself in the island vibe by day or under the moonlight. From exclusive wellness treatments, open-air yoga classes to a marvellous selection of dining concepts, stylish spaces to start off your evenings and an extraordinary setting for exceptional outdoor events, Destino will offer you a variety of unforgettable experiences with an extraordinary soundtrack.
Beachouse Ibiza
One of our favourite places to dine in the sand, the stunning Beachouse is open for morning yoga, with a daily program of music around lunch and dinner. So whether you come to be nourished with healthy Mediterranean cuisine, to sleep in the sunlight or dance in the ocean, at Beachouse Ibiza you'll find an ambient, elegant space for you to feast, rest and play beneath the blazing sun and stars.
Sunset Ashram
A true Ibiza paradise, where it's all about open air dining, sink your toes in the sand, swim out to sea, dance to the quality tunes and don't forget to browse the boutique which is bursting of beautiful bohemian beachwear so you can take a little Ibiza with you home.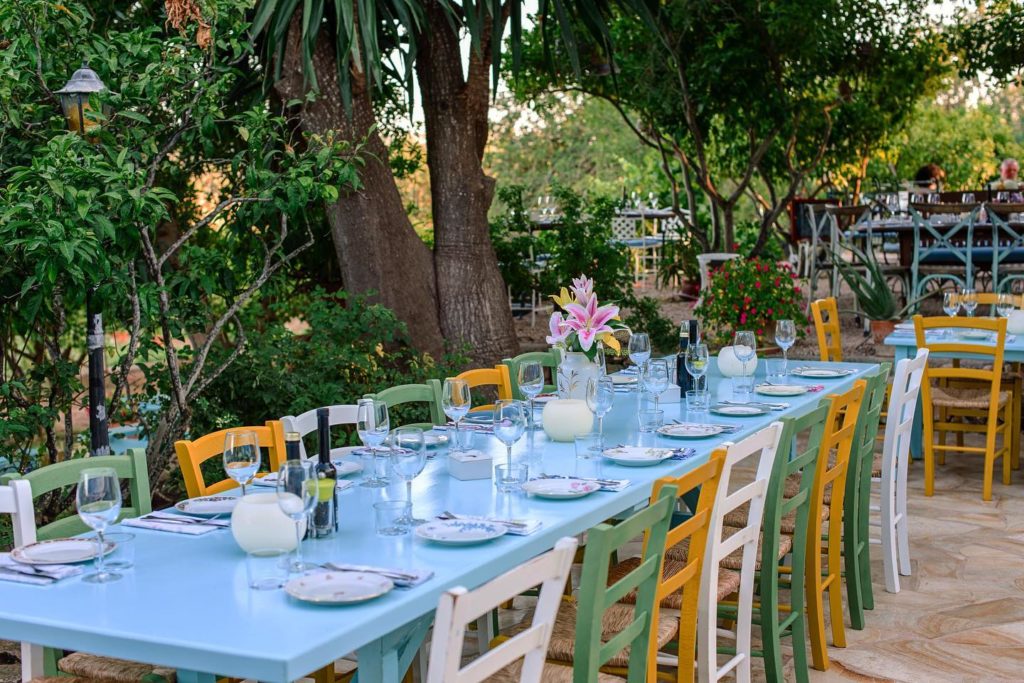 La Paloma
Open for authentic homemade food prepared with the very best ingredients, love and care. Where you can find a very relaxed atmosphere making you feel comfortable and at home. Nestled in the centre of the island in a beautiful orange grove La Paloma is a truly authentic boho Ibiza experience.
Pikes
Brimming with personality, music heritage and hedonism, this hidden gem in the hills is one of the places that represents the true fabric of the island, making it the perfect place for an intimate and authentic experience. Poolside cocktails, open air dining and late night dancing promise to make your time at Pikes very special.
Amante
Amante Beach Club is set in one of the most beautiful coves in Ibiza and is perfect for anyone looking to relax in a perfect setting. Perched on a cliff overlooking Sol Den Serra bay, Amante is surrounded by dramatic rocks and lush greenery. The stunning setting is an idyllic backdrop for long lunches and fine dining in the evening breeze.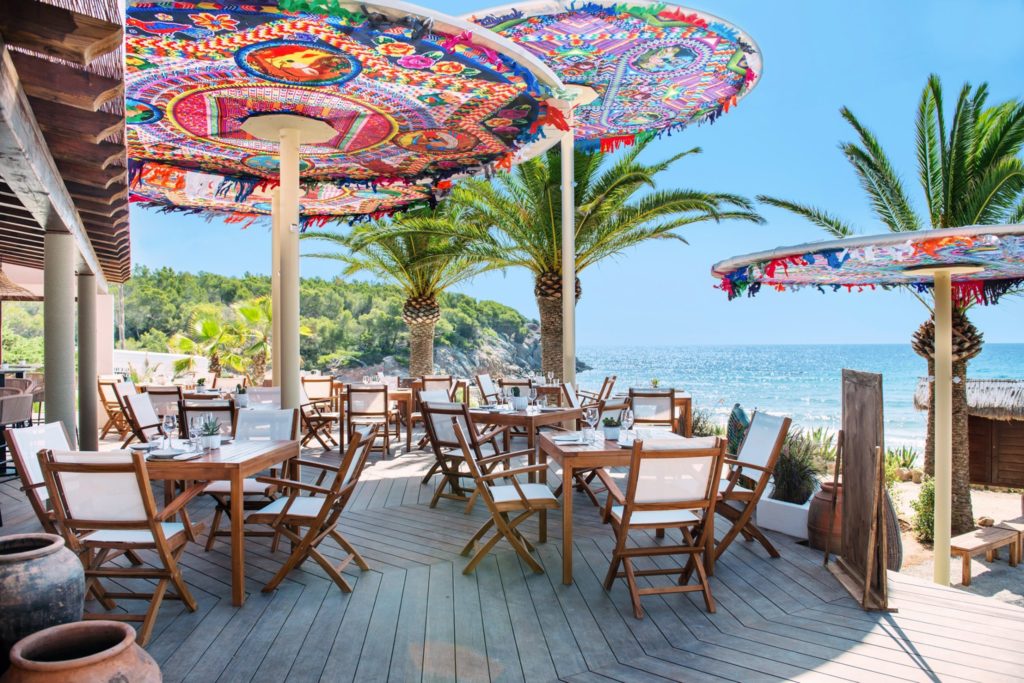 Aiyanna
Perfectly positioned on the stunning Cala Nova bay in the North of the Island, Aiyanna promises panoramic views across the Mediterranean sea, wooden decked terraces, a dining space inspired by modern design and nature, delicious food and a warm welcome to everyone.
Chiringuito Blue
Set on the golden sands of Santa Eulalia bay, Chiringuito Blue is a relaxed beach restaurant where the east of the Mediterranean meets Ibiza. Here we connect and celebrate in a vibrant dining experience with fresh and honest flavours.
Bambuddha
A frequent winner of Ibiza's best fine dining restaurant, Bambuddha is a must to experience. Fusing spirituality with sexuality, located in the heart of Ibiza. enjoy cocktails in the starlit bamboo garden before dining under the stars.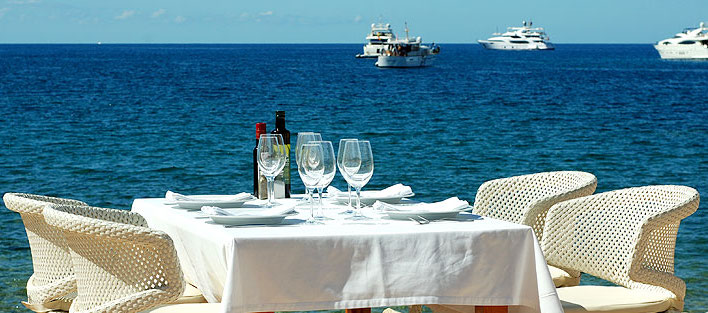 Es Torrent
A hidden gem for those in the know Es Torrent is one of most loved island fish restaurants, nestled in the gorgeous bay of Es Torrent away from the busy crowds settle yourself at the beach before enjoying a long leisurely lunch in this paradise setting.
Roto
Where better to meet for drinks than in the Ibiza Marina, sitting on the outdoor terrace at Roto overlooking the water to Ibiza town and the iconic Dalt Vila. Indulge in the extensive drinks menu, try a selection of delicious cocktails whilst listening to the tunes played by the DJ's.
Es Xarcu
Restaurante Es Xarcu offers fresh-caught, locally-sourced fish baked traditionally. We recommend the fresh red prawns, hand-carved Spanish ham and suggest you make your way through the large selection of wines to enhance your unparalleled dining experience at Es Xarcu.
Our insider knowledge tells us there will be a few more very special openings in the coming weeks so we can get our good vibes on and celebrate Ibiza summer 2020 in the very best way.
Contact our team below for bookings.