Here at Deliciously Sorted, we have been searching for restaurants in Ibiza for our BEST Sunday Roasts top list!
We have researched, tried and tested (yes, we are lucky to have such fabulous jobs!). After lots of tastings (since then all of us have had to join back up with the gym) we ended up with our top 3 favourites!
One: Clandestino
Playa Den Bossa
They have become very well known for their Sunday Roast, and it gets absolutely packed, so we would advise to get there early!
We had the roast beef, sliced thinly and pink, (unless you would like it more well done, which is not a problem). Served with veggies of the day, gravy and last but not least the enormous Yorkshire puddings! Washed down with a glass of wine, from their knowledgeable wine list. If you have any questions about any dishes or the wines, ask the friendly and efficient waitresses.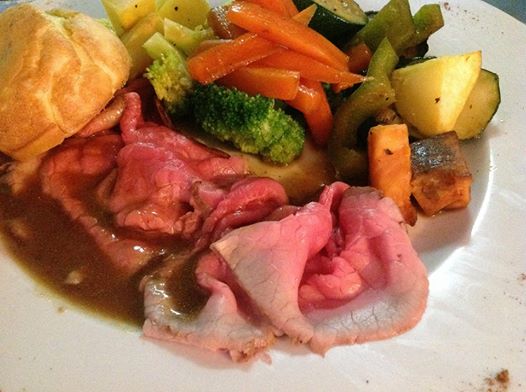 For dessert, we absolutely HAD to have the homemade apple crumble served with custard, well what can we say, AMAZING! The sweetness of the apples, with the crunchiness of the crumple was not heavy like most crumbles, but light and fresh. Dribble dribble!!
Two: The Olive Tree
Cala De Bou
If you are in need of a British fix, then this is the place!
With its homely feel, it makes you feel instantly relaxed. If the sun is out, sit in the pretty garden, be served by the happy and friendly staff.
Now, this time we had a choice of Roast beef, lamb, pork or chicken. Served with loads of fresh, tasty and crunchy vegetables. We had to taste a little of all the meats (as you do!). The beef, was thick and juicy (cooked to your choice) the lamb, pink and succulent. Pork crackling was to die for! And the chicken, again tasty and moist.
We had it with roast potatoes, crunchy on the outside and fluffy on the inside, carrots, broccoli, cauliflower and cheese with lashings of gravy on top!
And then the dessert…
An old british traditional: Sticky Toffee Pudding!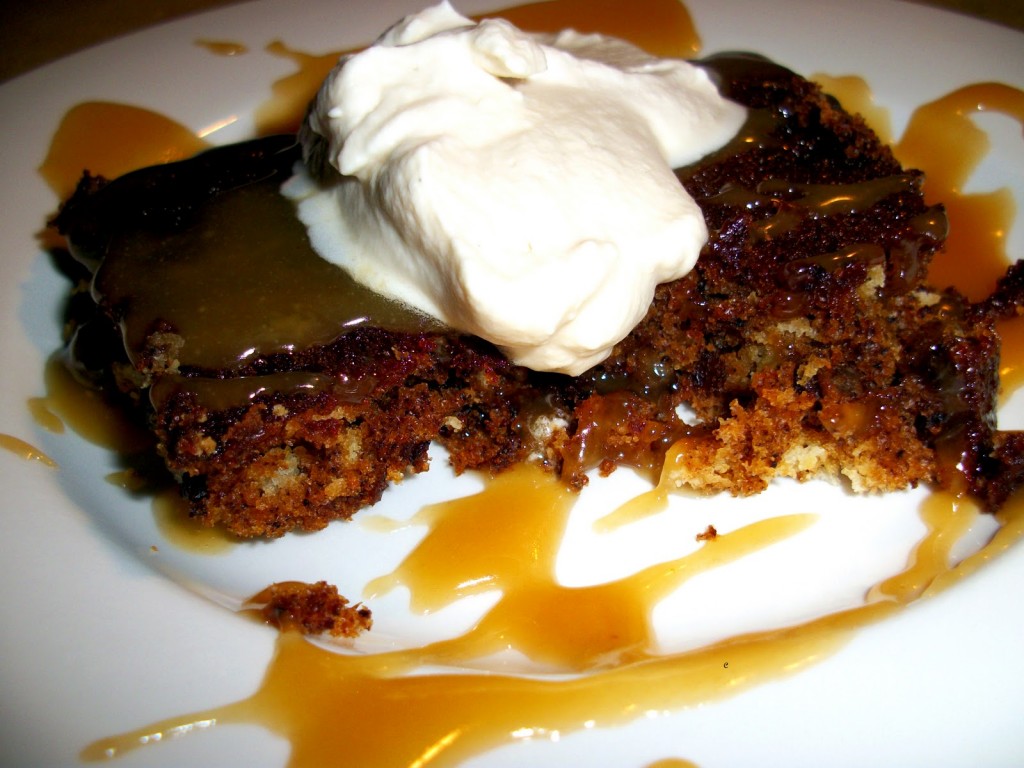 This rich spongy pudding was absolutely fabulous, with the thick toffee sauce and a dollop of vanilla ice cream, just finished the meal off for us!
Three – Turo Turo
Last but not least!
This restaurant is based in Figuretes, build up your appetite up by having a stroll along the beach.
We would suggest to get there a little earlier again, the bar is stunning, spacious with a warm and cozy feeling, chill out and have one of their fabulous cocktails (The bloody Mary is great, and wonderful if any of you have a hangover!)
Sit on your table and choose from either The Roast chicken, beef or lamb, with their famous and super tasty stuffing, served with all the trimmings. We loved it here, the atmosphere was vibrant, yet relaxed. Again, the wine list is very good but if you are stuck ask one of the friendly staff, who were very helpful. We then finished off with another british classic of Homemade Bread and Butter pudding, for all of this, the price was shockingly good at a bargain of 15€ all in (except drinks).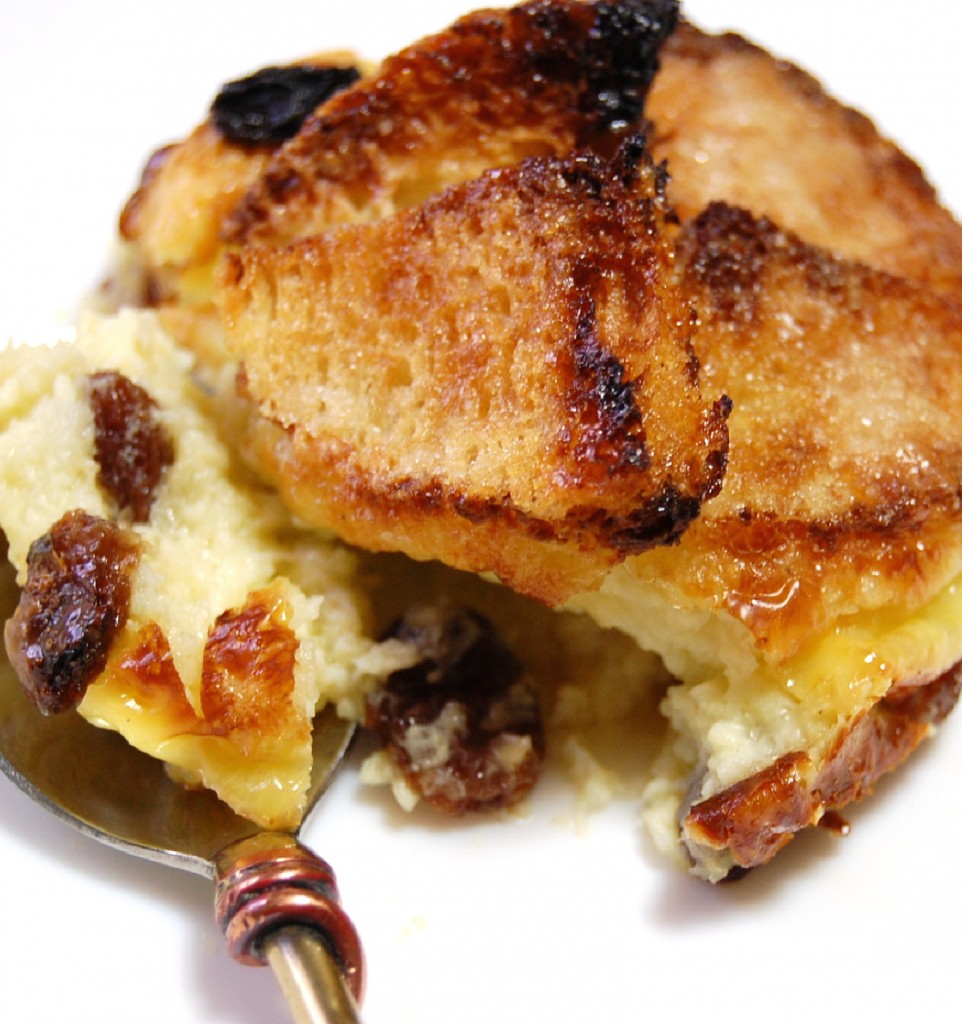 When we left, we decided then to walk off the meal! And headed to Playa Den Bossa beach, the weather was lovely, so it seemed the perfect end to a wonderful lunch.
Take our word for it and try these wonderful and well priced restaurants for your Sunday Roasts!
We will be back soon with the best Menus Del Día in Ibiza, so stay tuned! Until then…xxx