Mind-blowing centrepieces, crystal chandeliers, linen table cloths, vintage glassware and dramatic candleholders can be a highlight of your wedding décor. Part of our job is to make sure that these elements all suit the venue style of your chosen wedding location.
Most of wedding reception spaces – villas, restaurants and beach clubs already have a style that you have to respect whether it is an architecture characteristic, existing features or location. There are lots of great ways to add to the look and feel of a venue bringing a theme or style to life. But what venue is right for you? Ibiza and Mallorca brides have so many choices when it comes to weddings, offering unique and creative ways to celebrate their special day. One of our favourite venues will always be villas – offering the biggest artistic freedom and a homely comfort . 
The Balearics are currently in the centre of a property 'boom' which luckily means that there are a lot of beautiful homes that can be now rented for your special day. We wanted to focus on couple of types of villas and discuss how important is the decoration is in the wedding planning process.
Beach Side Villas
One of our favourite wedding locations of all times! Offering the perfect setting for a relaxed and informal wedding ceremony. Imagine romantic sunset views, feet in the sand and calming sea sound.  Marine themed table with beautiful light blue crystal glasses and flower arrangements featuring various seashells. We recommend to try to find a venue with direct access to the coast, a place that it is private and fairly sheltered.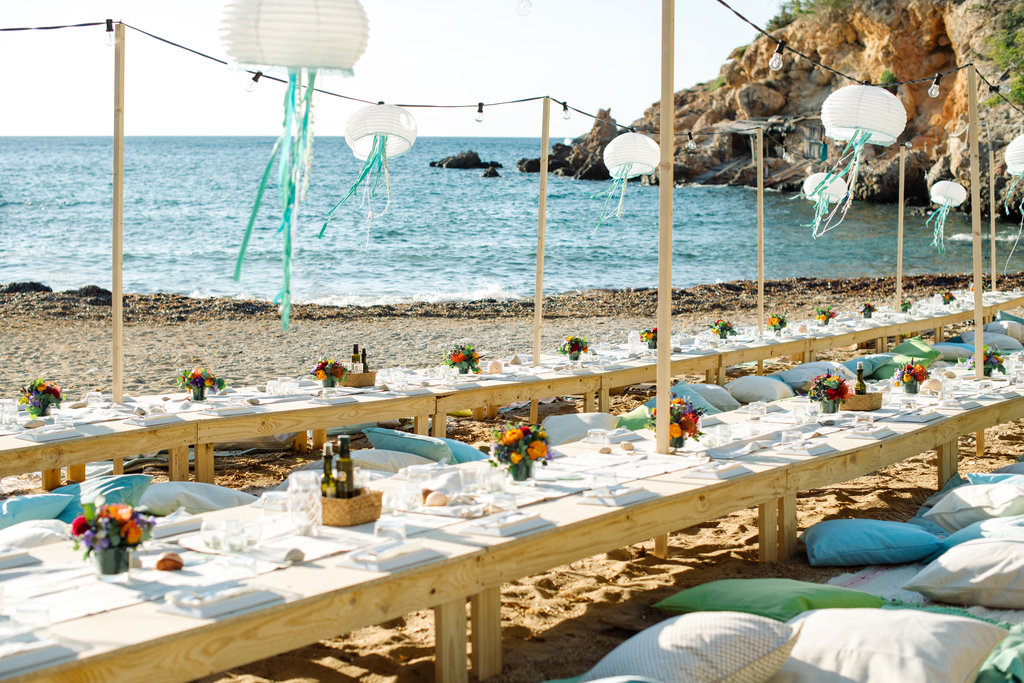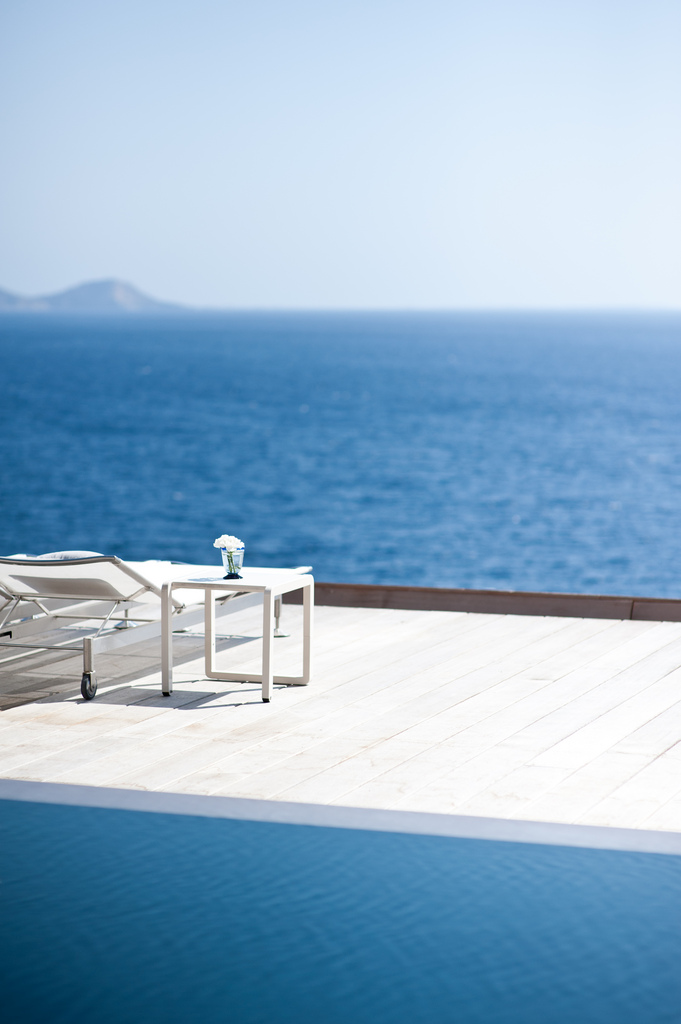 Garden Villas
Garden villas make very romantic and picturesque wedding venues. There are so many beautiful private gardens and hidden vineyards in The Balearics offering completely natural and tranquil surroundings. Gardens in full bloom mean that your decoration should remain as close as possible to the nature. What is also fantastic about holding your ceremony in a garden or vineyard is minimal decor. You can use the grounds as inspiration for your wedding theme, using wrought iron furniture, rustic containers for your flowers, and key shades from the garden in your wedding colour scheme. And why not arrange a wine tasting for your guests to keep them entertained between the ceremony and reception!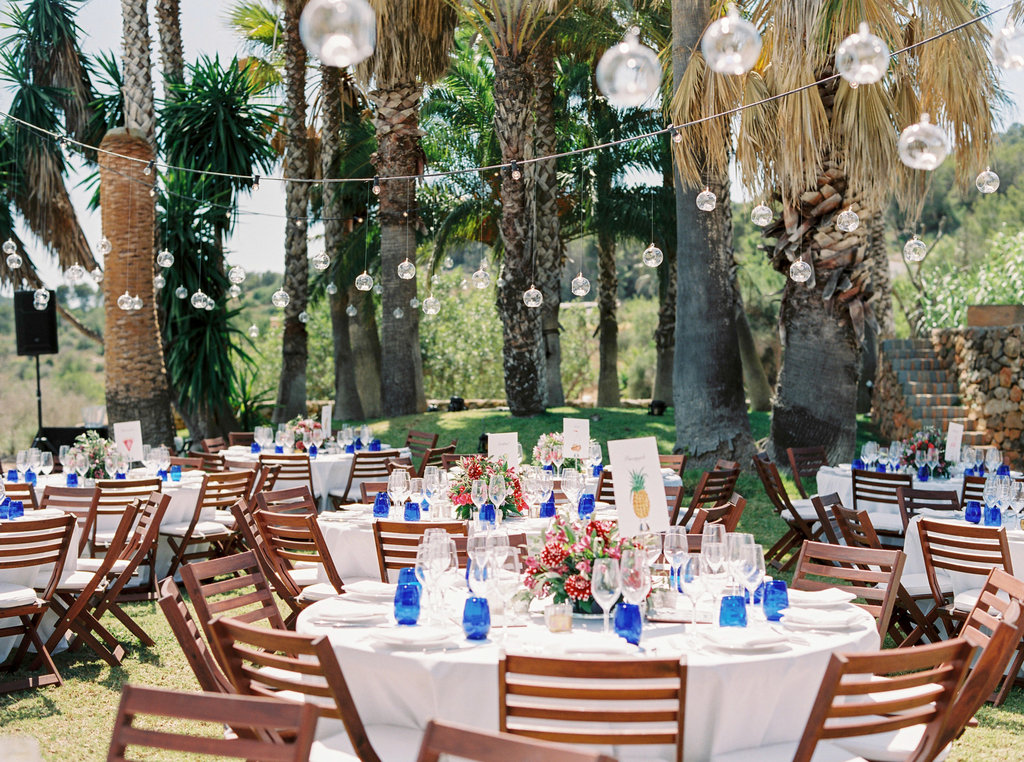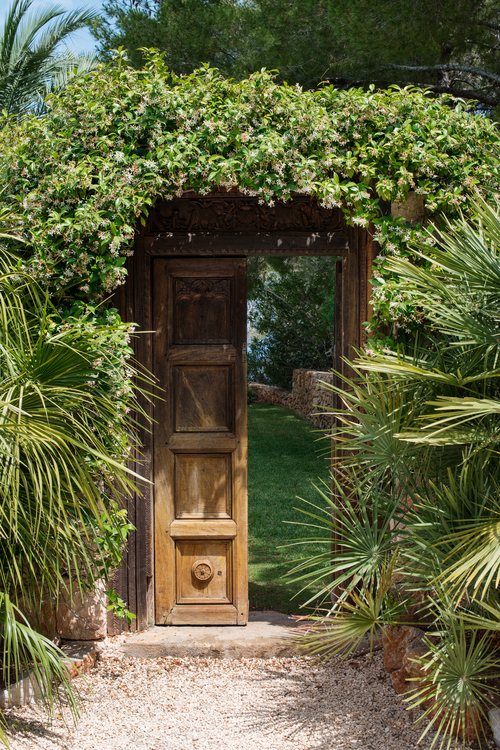 Modern villas
Featuring clean cut lines and a fresh, airy feel.  They are growing to be a very popular wedding venues always featuring a touch of elegance, combined with practicality and convenience. When planning your modern villa decor you have a lot of freedom, mainly because you start with blank canvas. Practically every colour scheme can be introduced and you get to really show your personality. Your ceremony can take place on the terrace overlooking never ending horizon while your wedding guests are comfortably seated by the infinity pool sipping on zesty Margaritas. If nostalgic and historic locations aren't really 'your thing', modern villas are the wedding venues for you!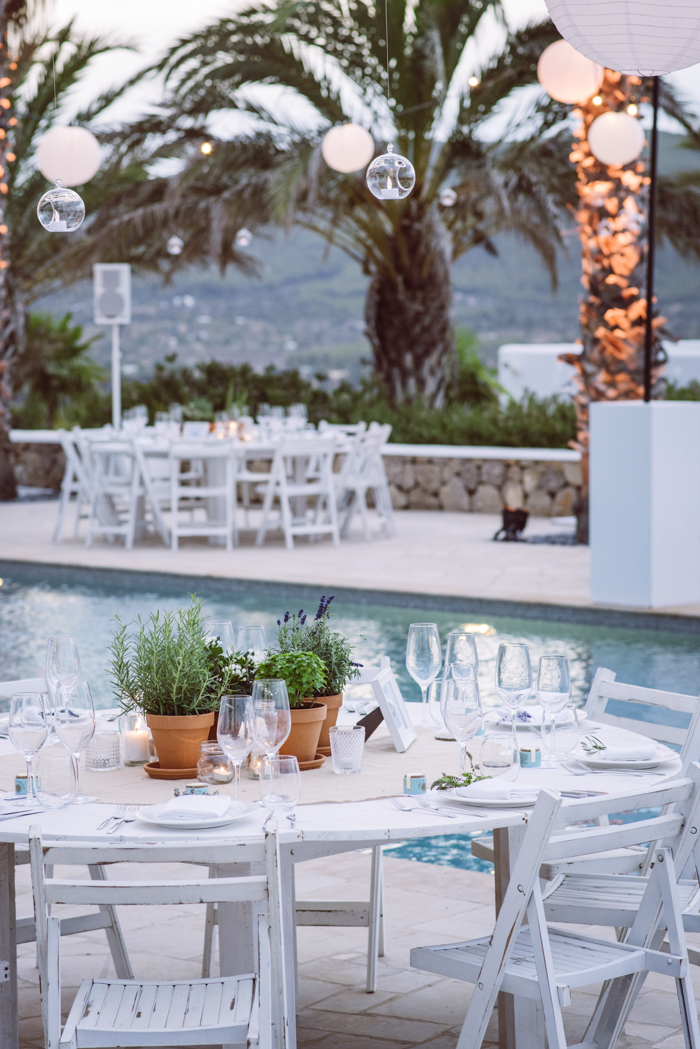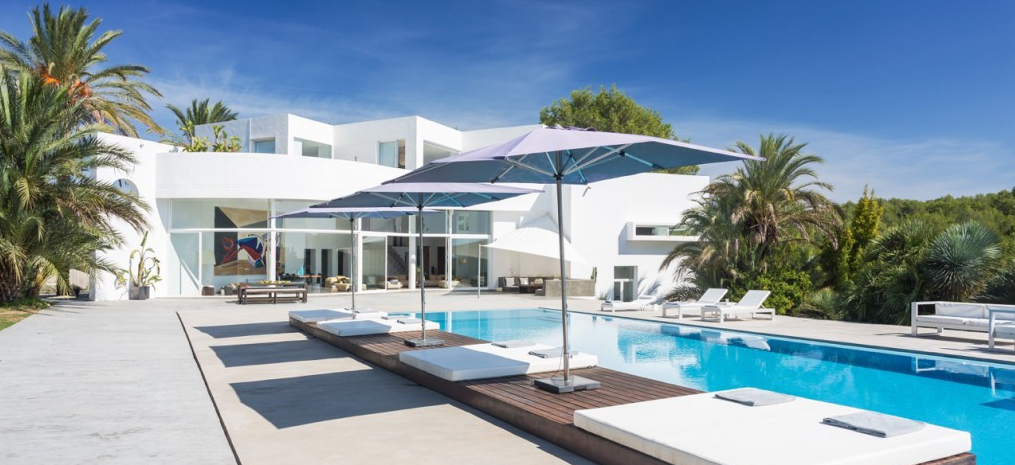 Rustic Fincas
Set amongst miles of green plots of land and orange trees. Fincas offer plenty of options for a very intimate ceremony and reception. As event planners we always try to 'marry' structure with our clients vision and part of our job is to bring the best from the existing space. At Deliciously Sorted no two days are alike and recently we have teamed up with all of our favourite suppliers and photographers to create a 'rustic inspired' wedding photo shoot. This theme has increased in popularity in recent years, with old country houses and barns being the most popular types of rustic wedding venues. Our shoot took place at one of local fincas, hidden in the fields outside of San Lorenzo. We have had a chance to let our imagination run wild and create the dream 'winter décor' scenario!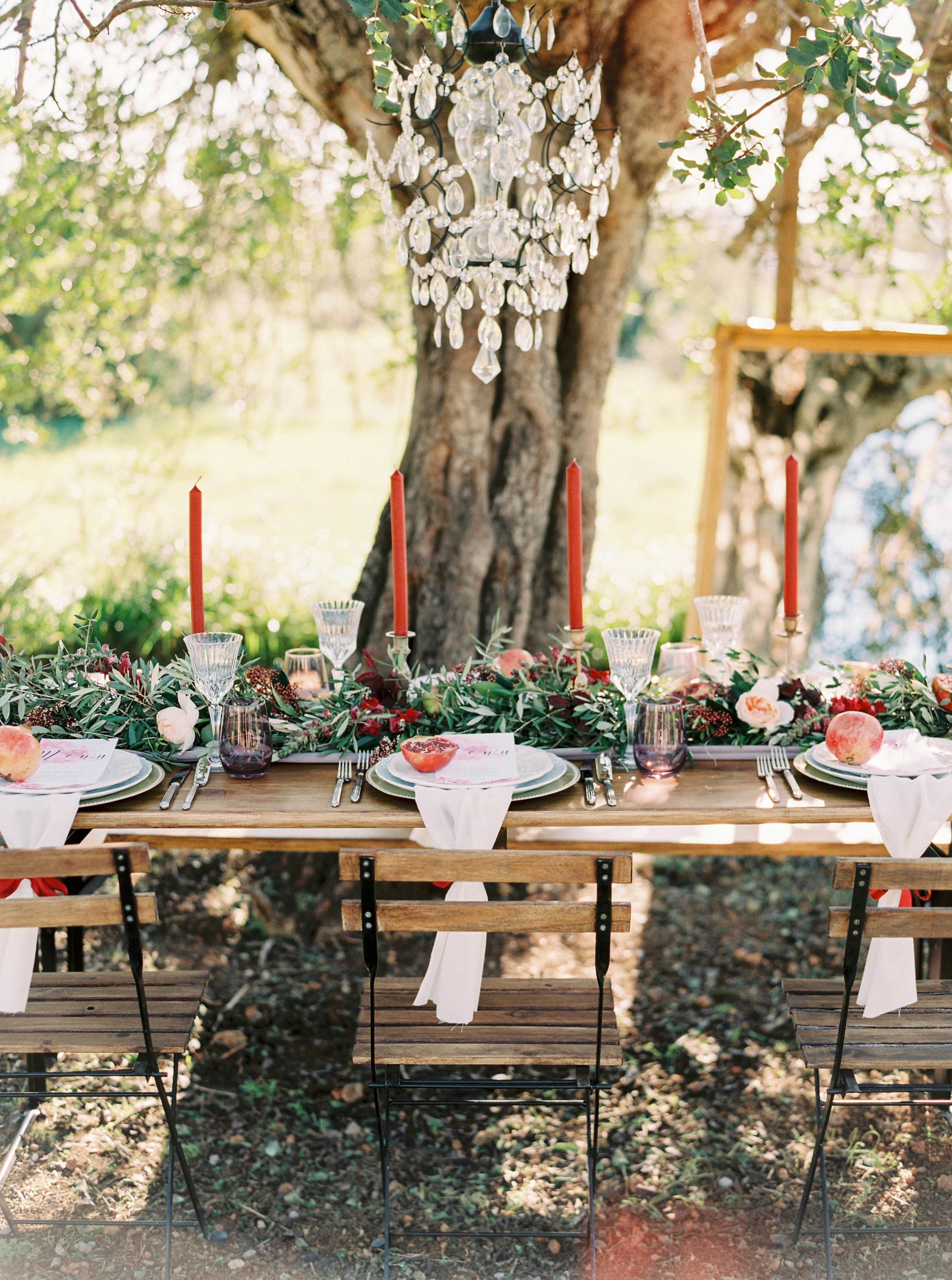 Our goal was to complement surrounding nature with the colours of table linen, glassware and centrepieces. Our vision was to present all the beauty that The Balearics have to offer, exceptional countryside, seasonal harvest, abundance of colour and traditional architecture. We really wanted to create a bridal shoot where nature and surroundings were as important as the couple in the pictures.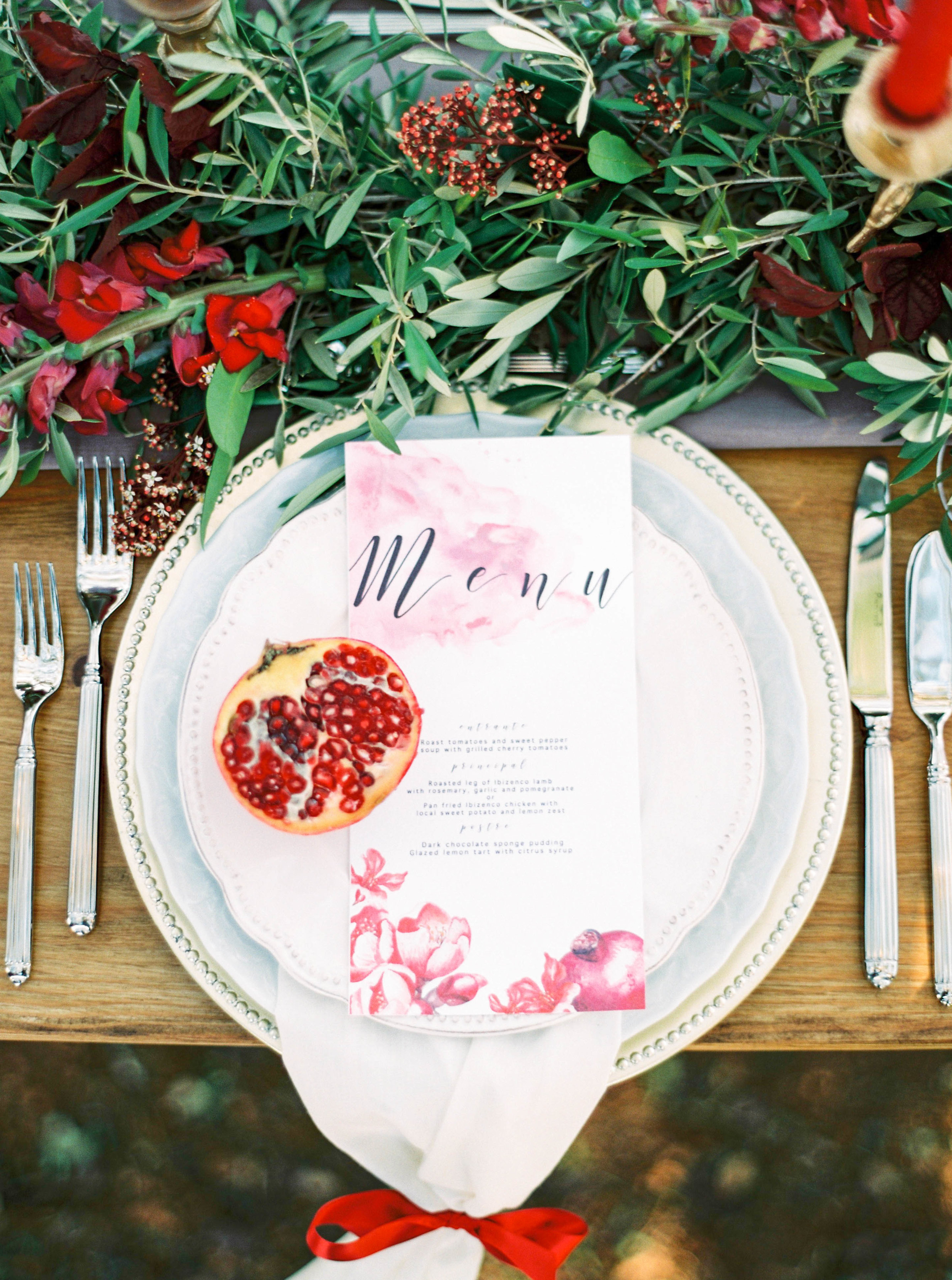 You can see our full 'rustic vision' here and for the beautiful behind the scenes photos check our Instagram! Stay tuned for the next Deliciously Sorted photo shoot!
There are so many choices today when it comes to a wedding venue and decoration. Narrowing your choices down by location and style will help make the decision easier. If you have any questions or need advice on where to look for a wedding villa in Ibiza, please contact us on +34 971 197 790 or email info@deliciouslysortedevents.com
Love, Johanna and Deliciously Sorted Events team xxx