It is with great joy we watch as restrictions are being lifted in Ibiza and many other places around the world, private events have become more precious than ever.  Here we give you our tips to ensuring everything is just perfect as you celebrate life with friends once again at your own private events.
Guest List
Keeping gatherings small and intimate ensures guidelines are adhered too but also it means that you actually get to spend time with the people you love! So often at big events we don't get the quality time with those we really want to see so let's make the most of these close gatherings.  Think carefully about who to invite, you want great conversation, laughter and long lasting memories and the guests you invite will shape everything! Invite those you adore spending time with and you can't go wrong with your private event.

Menus 
We love personalising our clients menus. Creating a sumptuous menu that teases the canapés, table dishes and mains, to whet your guests appetite before the food arrives is a perfect way to get get the taste buds watering before the food arrives. Ensure your menu features locally sourced, seasonal ingredients, our caterers always make this the focus of any menu to ensure the most delicious dishes are served.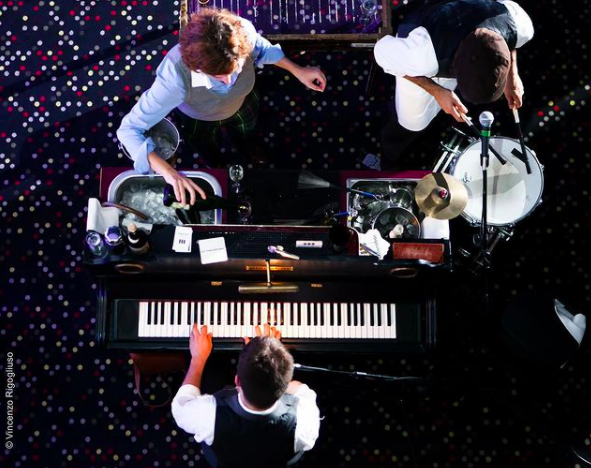 Photo by Vincenzo Rigogliuso
Entertainment 
Add some extra fun to your private event with some fun entertainment to create lasting memories. For something extra special we love a piano bar. Imagine a beautiful old piano transformed into a pianobar from which both melodies and cocktails are served guaranteed to be the talk of the night. If you really want to get your guests questioning life the universe and everything, then a tarot reader can bring a deeply personal and inspiring element to your event. A firm favourite for small events is a close up magicians who will always leave your guests wondering how on earth it's done.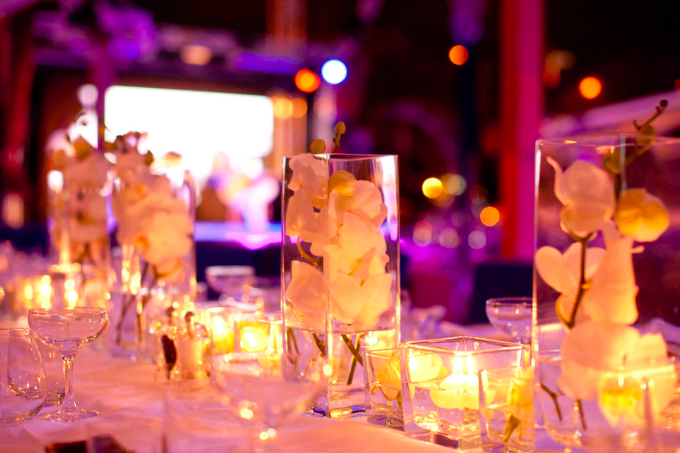 Decorations
Flowers are the most beautiful way to transform any event be it simple elegant white rose centre pieces or vIbrant colourful splashes.  If you don't fancy flowers, add some greenery to the table from your local garden centre, think potted rosemary, thyme, basil and lavender to create a rustic look. And of course, absolutely crucial, not to forget the candles – think tea lights in different tealight holders, tapered candles or large church candles in hurricane vases, mix and match for an authentic look.

Music 
No gathering is complete without atmospheric music. We love Ibiza playlists to create a gorgeous mood at our private events so here are some of our favourite Ibiza play lists to create the perfect vibe for your private event:  El Chiringuito, Blue Marlin, Ibiza Chilled, Jockey Club, La Torre.