This year is soon coming to an end, and needless to say, it has been a rollercoaster of a ride. There have been so many hugs, tears, kisses, smiles, sighs and laughs and we are ever so grateful that we got to be a part of it this year again. Every year we are amazed at the events that we organise and the clients that we get to know, and of course we couldn't start a whole new year without sharing our favourite 2016 moments with you all!
Surprise Wedding Escollera
It's difficult to single out our favourite moment from this summer, but at the top of the list is definitely this surprise wedding which we organised at Escollera in early June this year. Our very sweet clients, Hilde and Mas, from Norway, had come to us a couple of months earlier and told us that they wanted to find a venue where they could celebrate their joint 40th birthday, and also host a surprise wedding celebration without any of their guests knowing! Escollera ticked all of their boxes, and they invited their friends on the pretence that this was going to be a birthday party. The style of the event was white and crisp with a hint of green. The ceremony area was screened off, hiding a white carpeted aisle and platform centred by two palm trees, with the guests seated next to the crystal clear Mediterranean sea. As guests were arriving, they were greeted by Mas on the beach front, many wondering why Hilde was not there yet and a quick excuse of a wardrobe malfunction kept them at bay until all 110 guests had arrived. As Hilde pulled up in a blacked out Range Rover, the DJ received a cue to play White Wedding by Billy Idol and the screens were pulled to one side to reveal the ceremony area. Screams and tears of joy filled the air and after all of the guests had taken their seats, the bride was serenaded by a string quartet as she walked down the aisle.
Titanium Opening Party
Every summer there is a master event; a celeb struck gathering; a crème de la crème soiree; an elbow rubbing jamboree: THE PARTY of the year. We have had the honour to organise parties of highest calibre over the years, but this one – topped them all!Cathy Guetta – queen of EDM, hosted this years' biggest celebration in honour of the opening of her newly built villa: Titanium. Sponsored by Dom Perignon, Swarovski and Hublot, the party started at 8pm with a champagne reception followed by a scrumptious buffet set up over 30 meters of white linen dressed tables. The guests gathered on the top lawn as more and more of Ibiza's beautiful people dripped in through the VIP gates. As the sun set, the chocolate fountains started flowing and bespoke 3D mapping videos were shown on the back of the massive Titanium mansion. The dinner finished with a bang as a cake was brought out, made in the image of the villa, with sparklers and champagne. The guests were ushered down to the pool were the party kicked off with music by Black Coffee, dancing girls dressed in Swarovski crystals, a pyrotechnic show on the roof top of the house, and mermaids and mermen swimming in the cobalt blue water. People danced until the early morning hours and left with the memory of a lifetime..
Es Vedra Sunset Dinner
Not all events are as big as the Titanium opening party, but that doesn't make them any less special. In fact, some of our favourite events to plan are small and intimate dinner parties; case in point. One of our oldest and dearest client, recently bought a villa in one of the most stunning locations in Ibiza – overlooking Es Vedra. After having refurbished and redecorated his new residence, Daniel wanted to inaugurate the house with sunset cocktails and a cosy dinner of 30 guests. Everyone were welcomed on the roof top of the villa to watch the sun go down into the Mediterranean, greeted with personalised cocktails and delicious canapés. Once darkness started to fall, guests made their way downstairs to the opulent gardens to sit down for dinner, surrounded by lanterns, rosemary bushes and blue oleander. The meal consisted of traditional Spanish dishes; gazpacho starter, lamb main course, and a trio of mini desserts, with small twists of new flavours. Close friends and new friends conversed until well after dinner, enjoying Negronis and dirty martinis, sipping their drinks underneath the ancient olive trees.
Flying Pig 40th
We love it when our clients come to us with crazy ideas – and we love it even more when we make those dreams come true! Two of our favourite clients this summer, Max and Ale, came to us with some flying pig ideas for their big birthday bash and we just couldn't say no. Being Italian and knowing their friends, they wanted to focus a large part of their party on the food! As they couldn't decide on one cuisine to serve, they wanted to explore the idea of food stations – to try to bring different flavours together in one place. Narrowing it down to 3 different cuisines; Italian (of course), Vegan and Burgers (in this case it is its own cuisine!), we began to personalise their menus, and the look of the food stations. All of them were customised to represent the food that was being served – the Italian station had the look of a traditional Trattoria, with red and burgundy tiles, hanging onions, a window with the menu written on it, and a sign with the name La Grande Belleza. The Vegan place was dressed in astroturf, serving vegan Cesar salad, kale chips, avocado carpaccio and pad thai on recyclable plates and eco friendly cutlery and napkins. The Burger Joint, or aptly named – Big Kahuna – was made from wood, with wooden stools and high tables, dressed with red, white and blue napkins. A string of coloured festoon lights gave the area its final touch. Over 300 guests came to enjoy the various dishes and before stepping onto the DC10 styled dance floor, indulged in some heavenly Italian gelato.
Star Wars Wedding
A couple like Henry and Lucy is every wedding planner's dream client – while still spending plenty of time creating the decoration and style for the event, our brief was always for their guests to enjoy themselves! With Lucy's timeless style and design background and Henry's quirky ideas and surprises, they were the perfect match to create an unforgettable wedding. To find out exactly what made this wedding one of our favourites – read our full article here: A Deliciously Sorted Dream Wedding
From all of us here at Deliciously Sorted – we wish you a very Happy New Year – bring on 2017!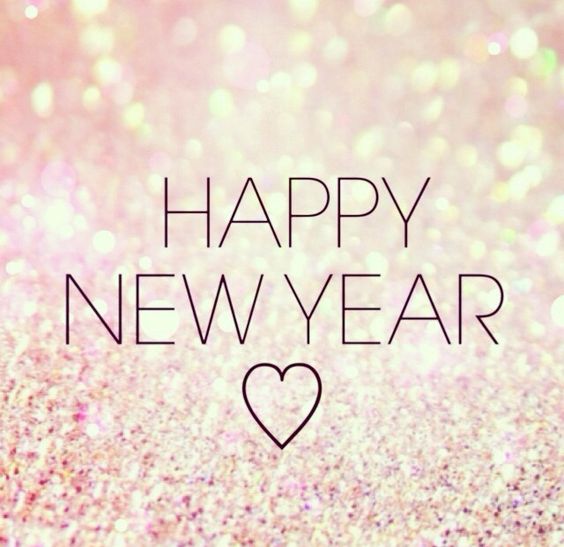 Until next year xxx
Special thanks to Masha Kart, Mar Torres and Ana Lui for all of these stunning photographs!