Firstly, I would like to introduce myself as I am a new member at Deliciously Sorted Mallorca. My name is Sara, I was born and brought up here in the island, but after moving abroad to study and work, I realised my heart always kept being drawn back to this beautiful island. So, as a local and lover of Mallorca, I would like to share with you a few of my favourite Mallorcan spots.
Many people think that Mallorca is all about the amazing sea and sand, but I would like to start by highlighting, what I think, is probably one of the most beautiful mountain landscapes called the  Sierra de Tramuntana. This is a mountain range that runs down the north west of Mallorca and has been made a World Heritage Site in recognition of the extraordinary techniques used to develop agriculture on its deep slopes over the centuries, dotted here and there with beautiful villages worth a visit for those interested in seeing the traditional Mallorcan arquitecture.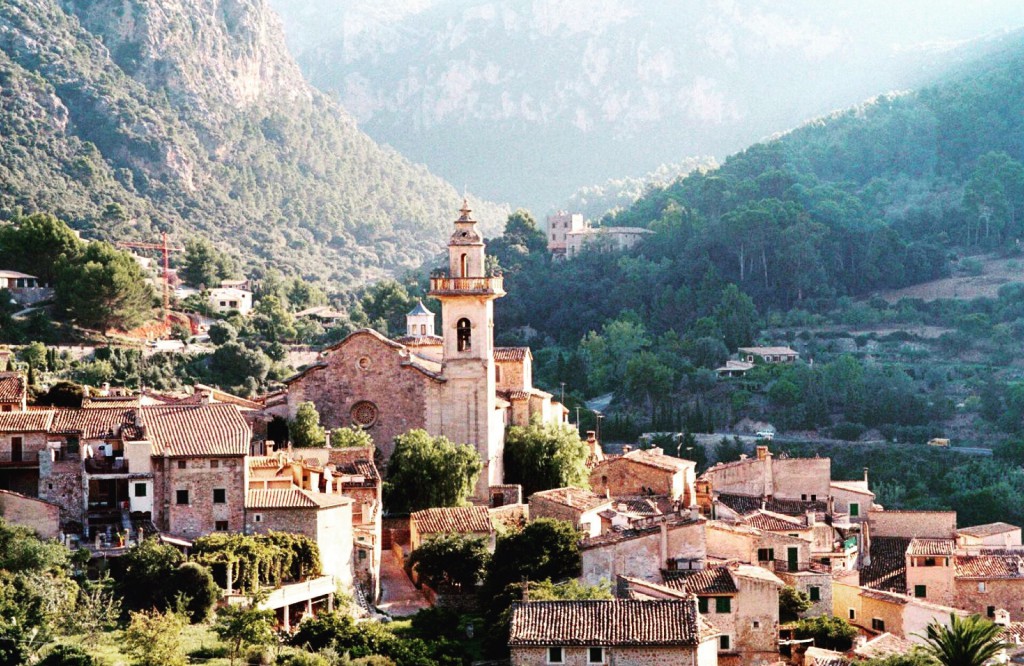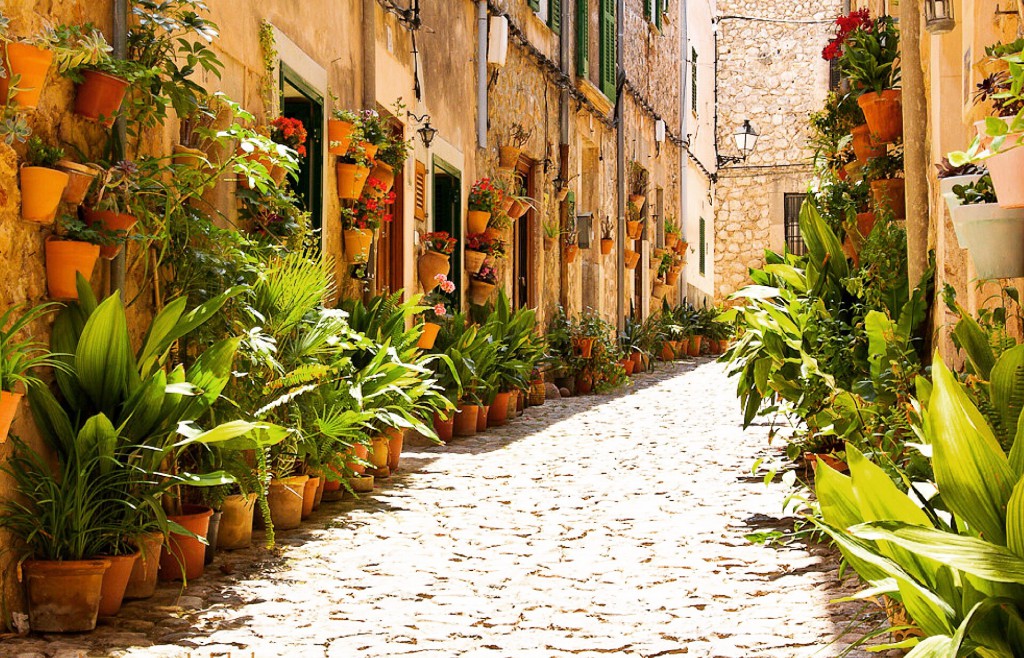 You will see some fantastic dry stone walls still being maintained today as they were in times of the arabs. My favourite towns you should not miss are Valldemossa, a quiet and traditional village with narrow streets filled, paved with stones and with a vast amount of plant pots decorating the houses. This village is especially famous for its ancient monastery where Chopin composed some of his most famous sonatas. Another village not to miss is Deià, an idyllic village nestling between mountain and sea with green-shuttered, ochre-coloured houses that has become a millionaires' hideaway, but is also home to many artists, writers and musicians. The poet Robert Graves lived here for most of his life and introduced it to many famous writers and artists. This village has a special enchantment and many who visit it find it difficult to leave.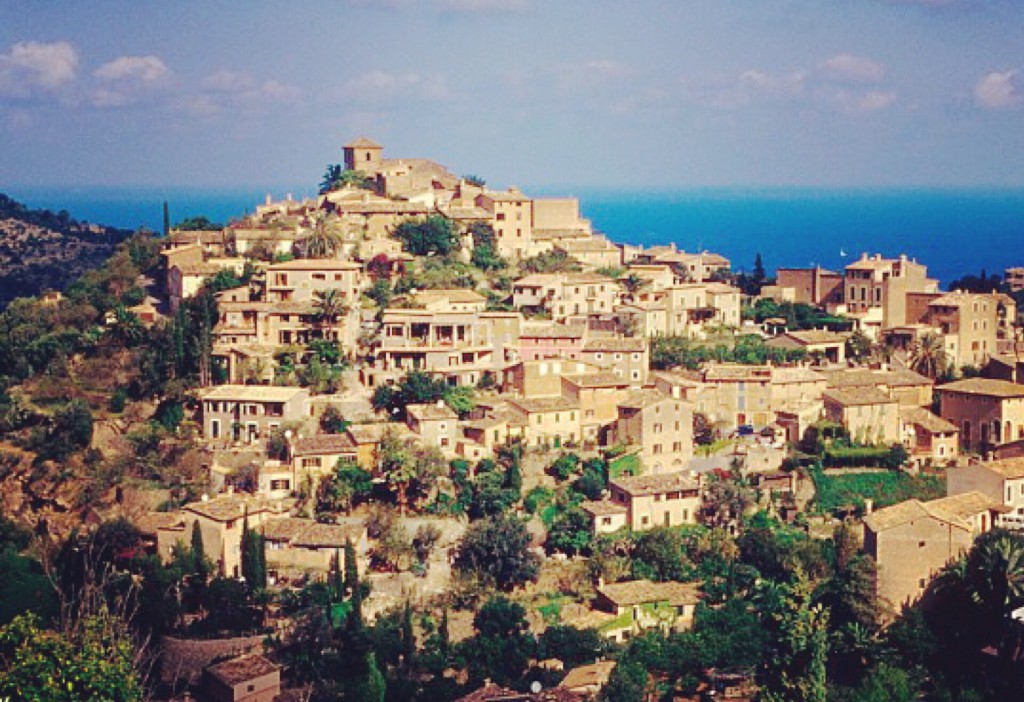 If you can pull yourself away from Deià, a beautiful winding coastal road continues to the Sóller valley famous for its juicy oranges and tasty prawns. Don't miss the wooden tram which will take you to the beautiful bay of Port of Sóller.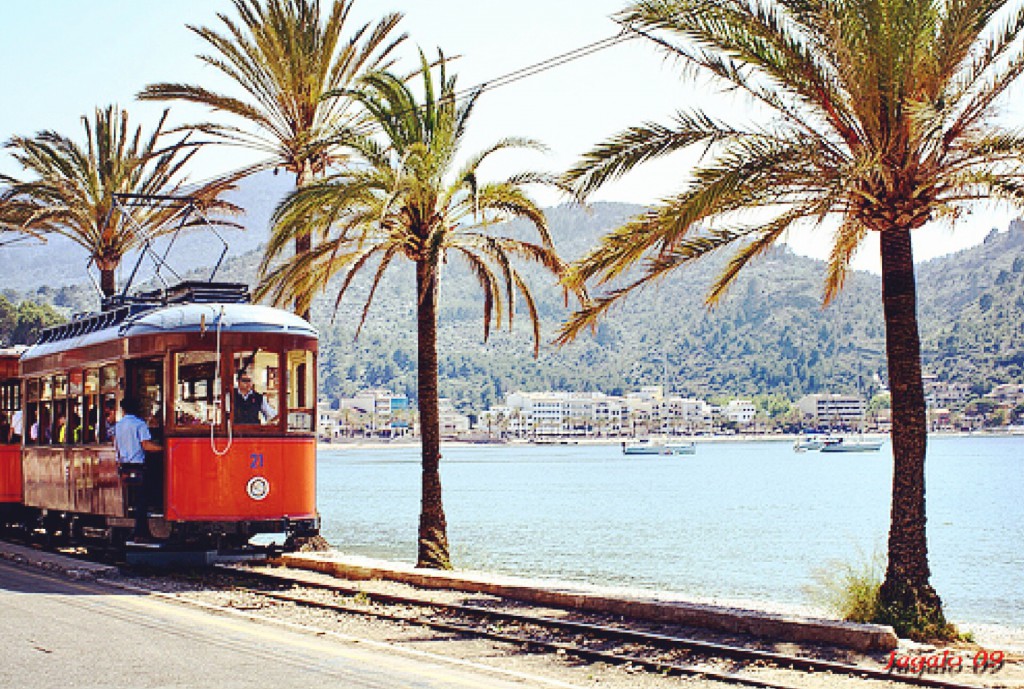 When I'm in beach mode, I am spoilt for choice as Mallorca has so many spectacular ones. You don't need to fly to the Caribbean if you want white sandy beaches with crystal clear water. One of my favourite ones is Playa de Muro, where I can also indulge in fabulous and refreshing cocktails at its popular beach club La Ponderosa.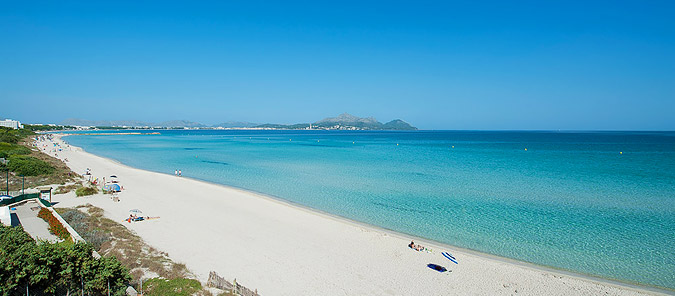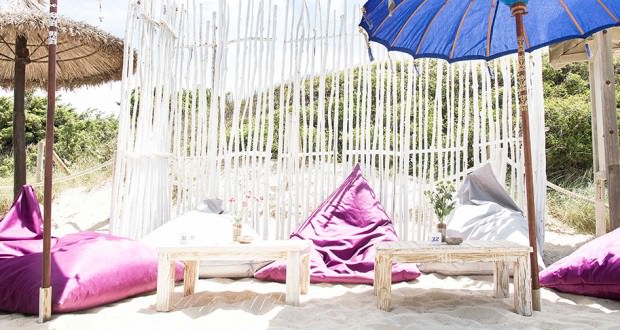 If you are not a sand fan and still want to achieve that clean crystal and turquoise water, there are plenty of hidden coves that might be harder to find but definitely worth the search. Calò de's Moro is one hard to resist for me to go every summer.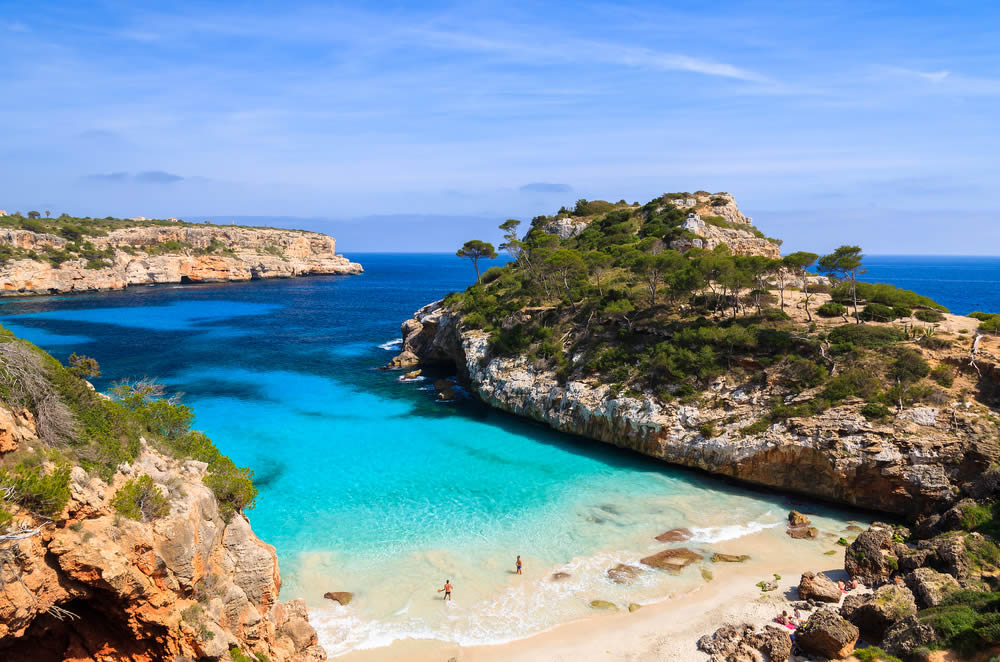 After a full day of building up that tan, get yourself groomed and ready to head to some good wine and Spanish tapas in Palma! My favourite area where I tend to go to and where I recommend anyone to visit is Palma's old town, the old arab quarter with its maze of narrow streets. La Lonja and Santa Catalina are my favourite districts thriving with plenty of bars and restaurants to enjoy alfresco dining.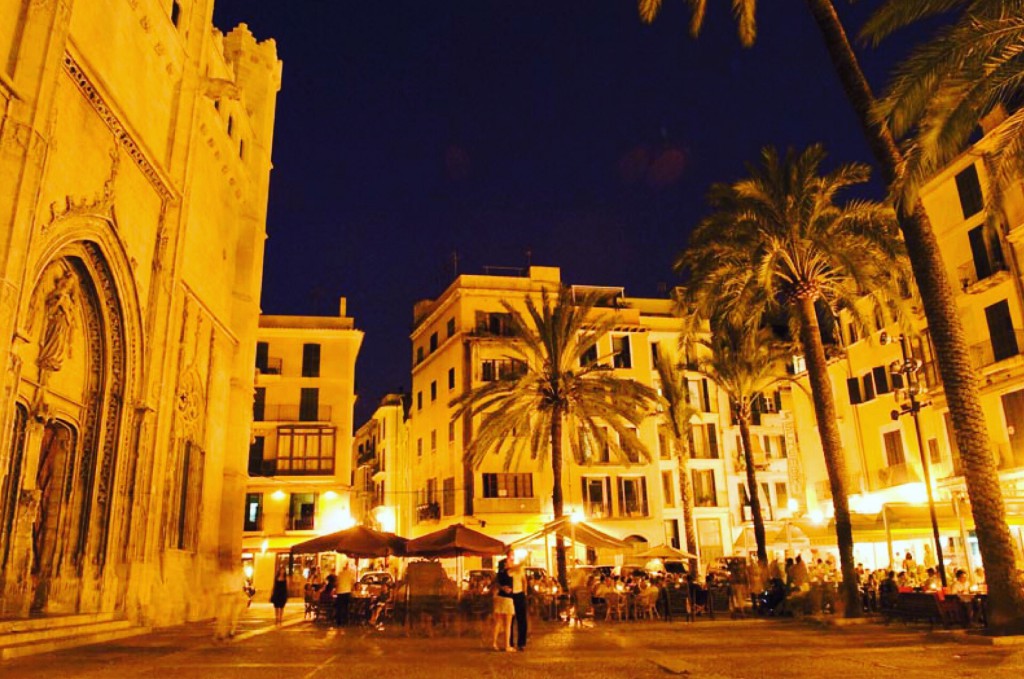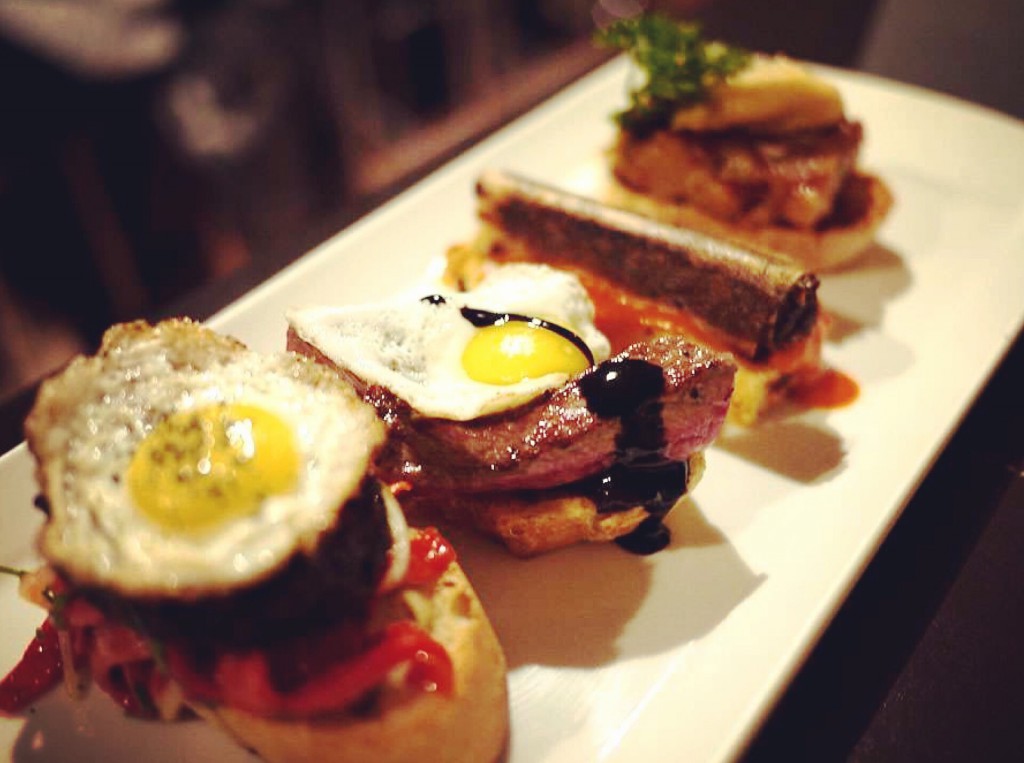 I could write and write about my favourite corners of the island and activities one can enjoy doing, but sadly I don't have the time or space in this blog. Hopefully this post will have sent you off dreaming of the island and encouraged you to book days off work to see this beautiful island for yourself. For any recommendations please do not hesitate to contact us here at Deliciously Sorted Mallorca on 971 702 749, or pop us an email info@deliciouslysortedmallorca.com. We would love to help you plan a holiday to remember!