Having time to cook at home is such a luxury and what this period of enforced lockdown has given so many, is an opportunity to rekindle a love of pastimes that we have little time for or to explore new skills.
Our founder Serena has been inspiring food lovers with her food photos on Instagram stories since lockdown. This time has allowed her to go back to her roots, her passion for cooking, her inner chef as been reawakened and we know she is not alone in this delight.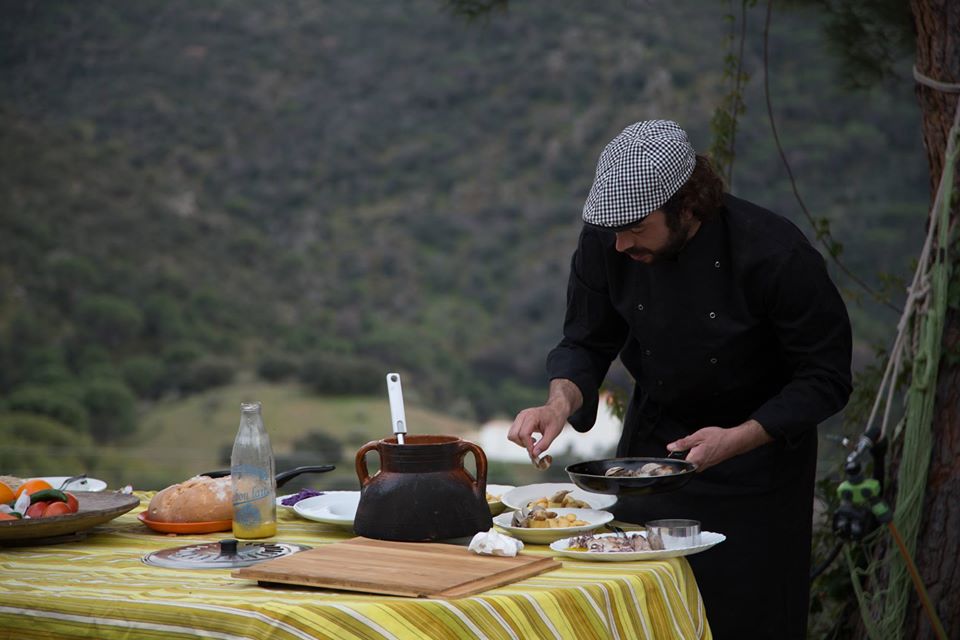 We reached out to one of our favourite Ibiza island chefs Pablo González Becerra and asked him to share a recipe that would inspire the inner chef, of our friends and family across the globe, to help spread the joy that comes from the simple pleasure of cooking.
" For me, one of my favorite recipes in summer is Raw zucchini spaghetti, Thai sauce, Corvina ceviche paired with a dry white wine like a chardonnay.
The fresh flavor of the local Corvina, along with the lightness of the zucchini spaghetti, mixed with the unctuousness of the coconut, the explosion of chili and the flavor of the coriander at the end, make wonders for a sunny day, super tasty and simple to prepare. Besides everything; quick to digest! It has no carbs, perfect to continue enjoying your energy throughout the day." – Pablo González Becerra
The Recipe:
Serves 6
Spaghetti: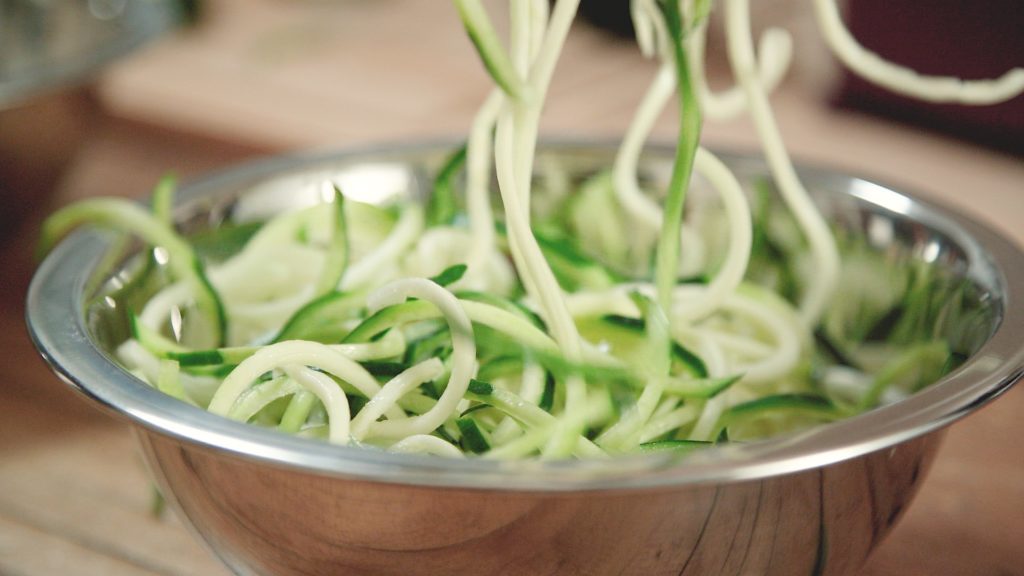 -3 zucchini (700gr approx)
-16 cherry tomatoes
-300ml coconut milk
-2 tablespoons of toasted sesame oil
-2 tablespoons of tamari
-1 fresh chili
-2 teaspoons of ground ginger
– fresh coriander
-ground Jamaican pepper
-4 radicchio leaves
Ceviche:
-600g clean sea bass
– chopped red onion
– 1 1/2 cups of fresh lime juice
Raw zucchini spaghetti:
1. Wash the zucchini, cut them with the spiralizer and put to one side in a bowl
2. In another bowl, add the coconut milk, tamari, crushed fresh ginger, coriander, sesame oil, ground pepper.
3. Mix all the ingredients and let them marinate, in the cold, for 10 minutes and remove.
For the ceviche:
1 Clean the Corvina bones and cut the dark parts into cubes
2 Cut the red onion as thin as possible, add in a bowl the juice of 3 lime, mix the Corvina with the lime juice, add a pinch of salt. Rest until the fish turns pale.
Place the ceviche on a bed of the zucchini spaghetti and serve with fresh coriander.