Feeling like going on a boat charter for a few days? Or maybe just for one day, but want to go all for it? Or… maybe you would like to surprise a very special person? Well, check out the yacht we managed to get for one of our clients who wanted to surprise his very lucky wife for her Birthday!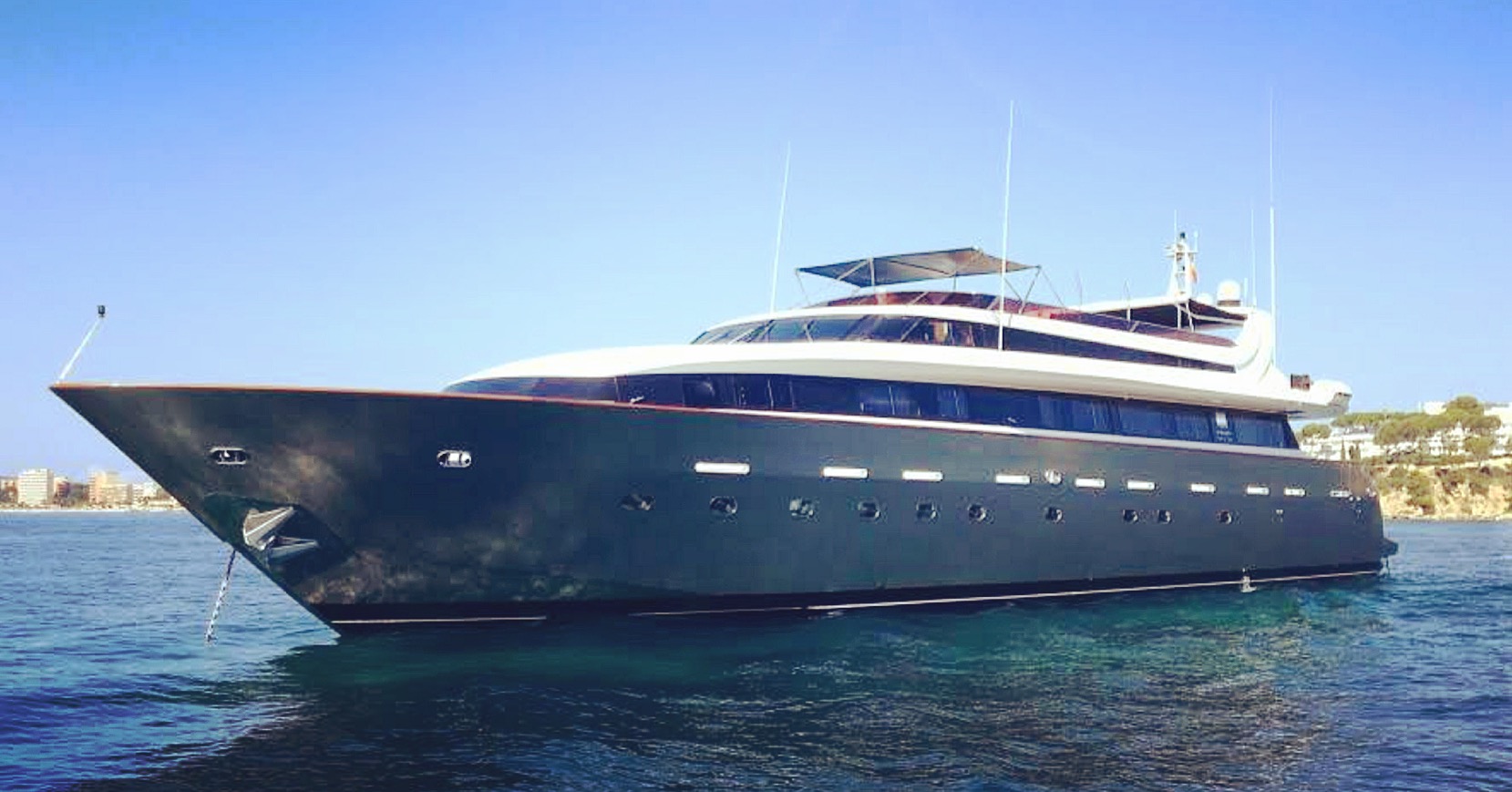 This amazing 40 metre yacht is moored in Palma and has everything you need. Beautifully kept, it has 5 cabins and 4 bathrooms, and can take up to 25 people including the yacht's crew, 6 in total, one of which includes an amazing chef who can prep a delicious buffet for the group.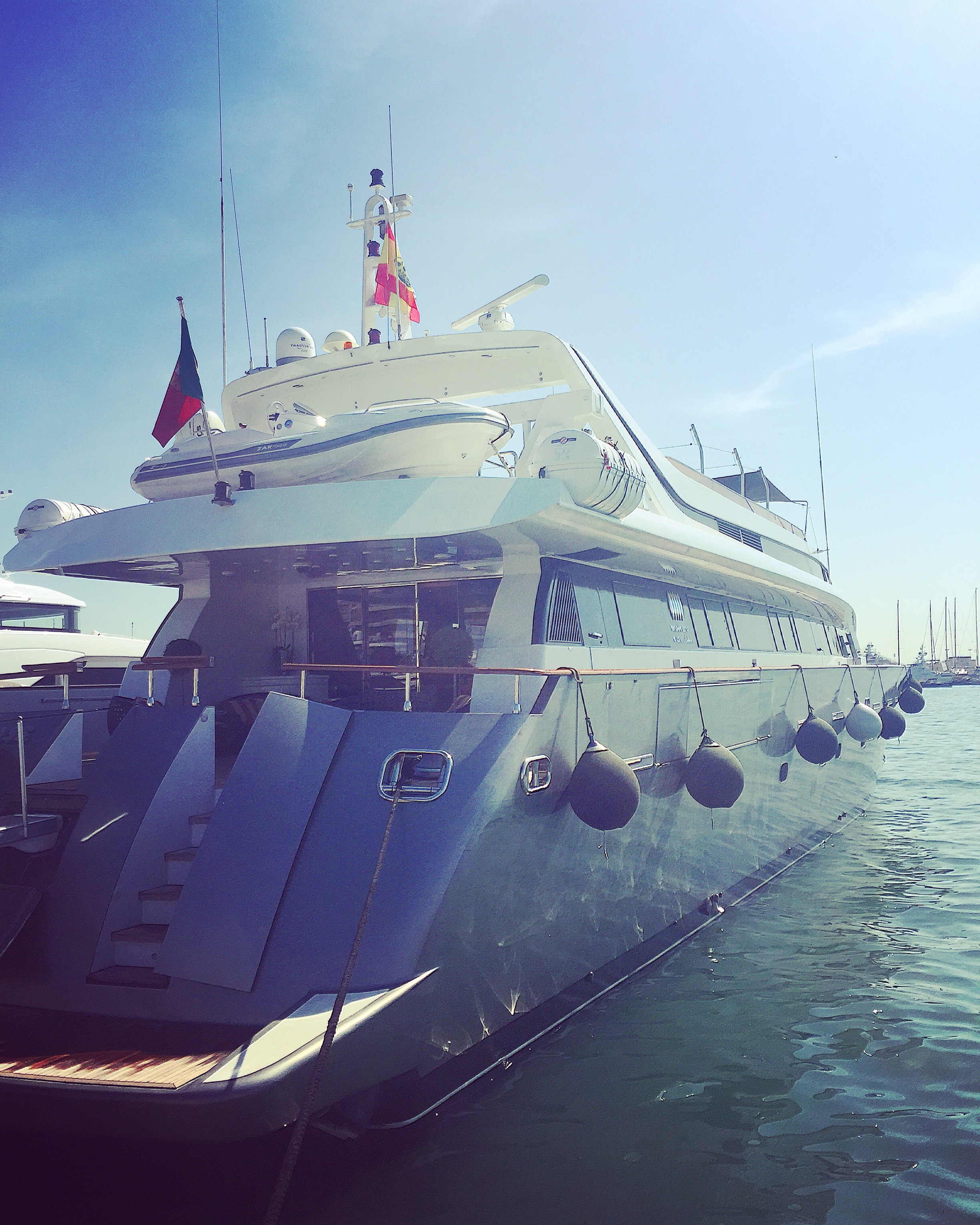 I will briefly tell you my short but great experience when I got to see and have a tour of the yacht. Walking around the port at 10am, and getting sunburnt already, I couldn't resist but to take photos of all the beautiful boats and yachts that were moored in this port. I kept walking, wondering when I would get to see this boat, and after a couple of minutes there it was – the Ocean Glass.
When the captain came out, who by the way was pretty good looking!, he welcomed me to the boat and very kindly gave me a tour. A chill out area is the first thing you encounter when climbing on.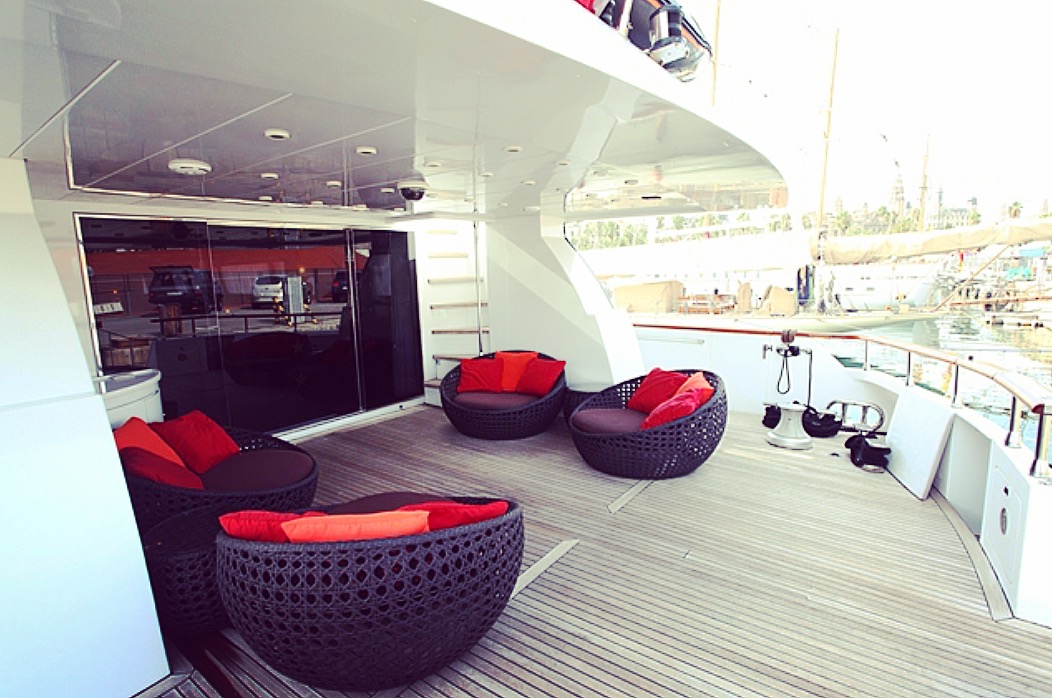 Then you head inside to the lounge and dining room, all fitted with a lovely soft carpet, where I get another very warm welcome from the stewardesses offering me a drink – shame I was on duty work and not on holiday mode or I would have asked for a glass of champagne. This time it was just water for me…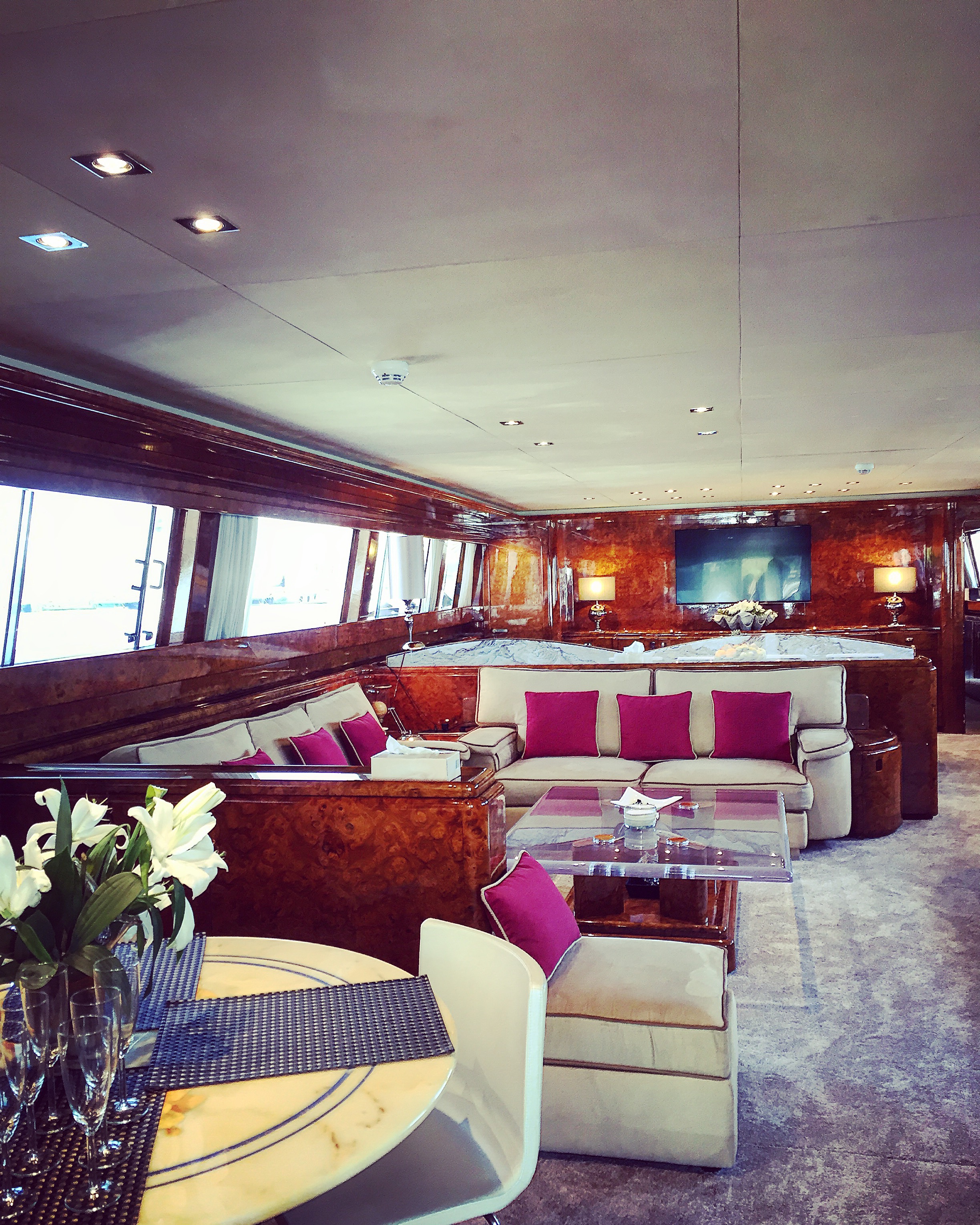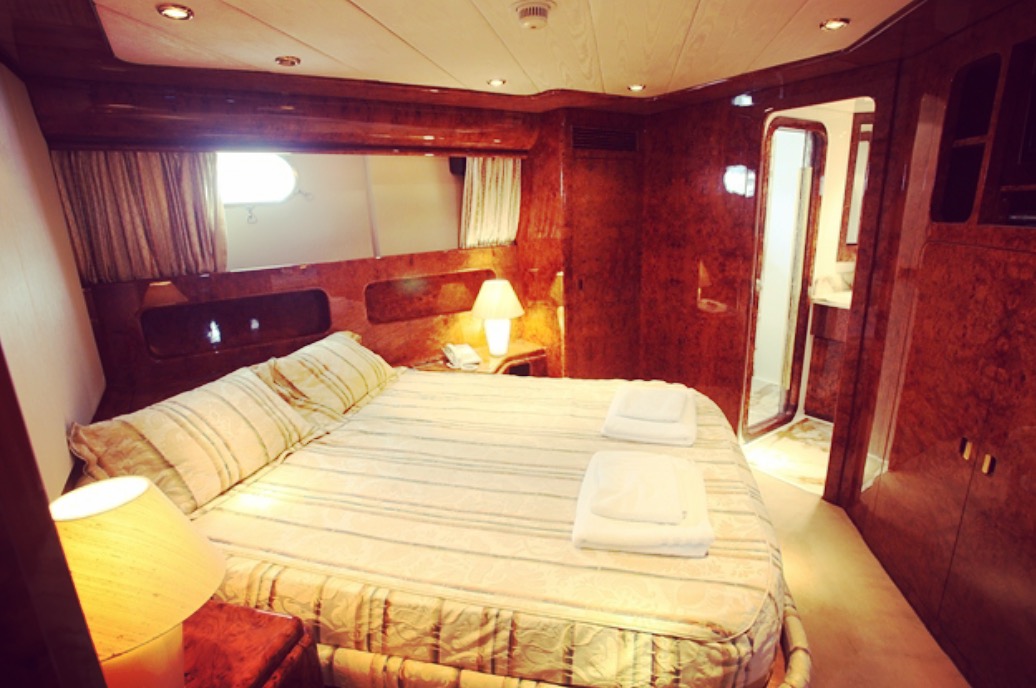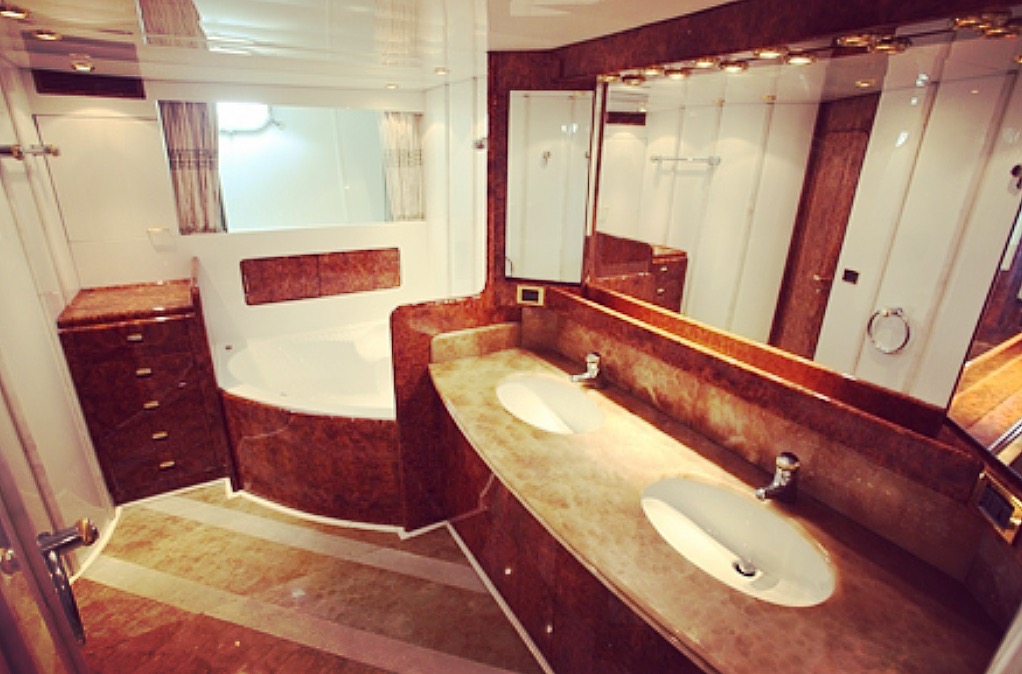 Heading to the back we walked down to the cabins, 5 in total including the captain's secret office. The master bedroom had an amazing bathroom which included a jacuzzi – perfect relaxation after a long day at sea. Oh and also, let me not forget to mention the cool swirly access staircase!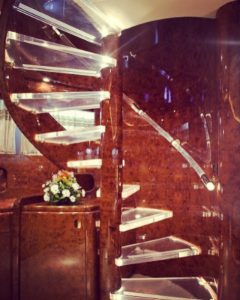 We then headed back up and he took me up the rooftop terrace – and there I found another chill out area which by the way also has a jacuzzi. So if you are not a fan of sea water, hey it's fine! just enjoy the same views from the top of this yacht from its rooftop jacuzzi. You can even order a cocktail to make the experience more wicked – something your friends wouldn't be able to enjoy if they were swimming in the sea.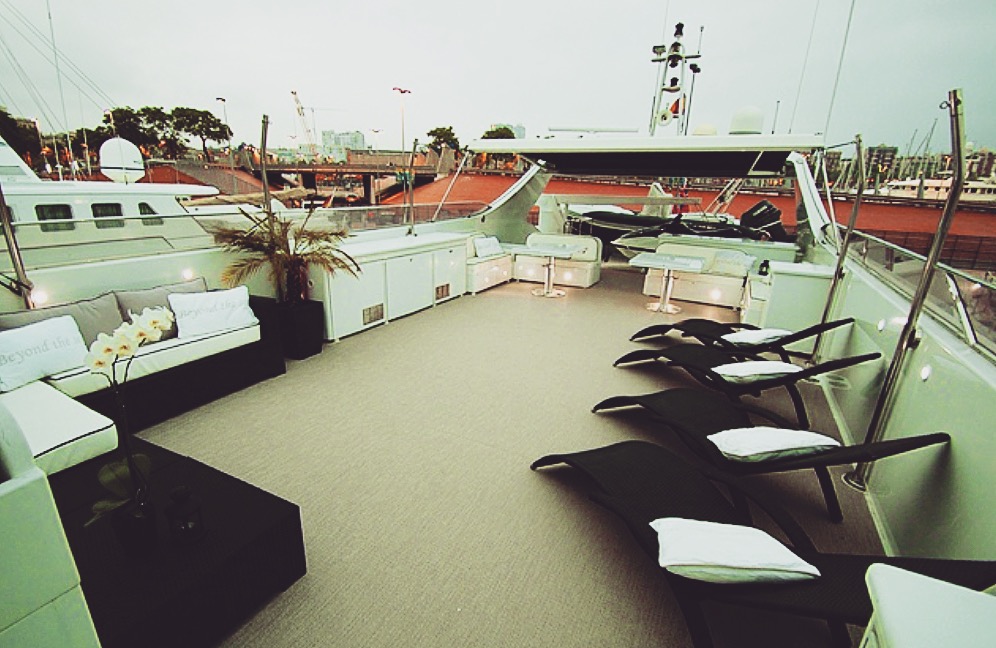 And let me not forget to mention this yacht has jet skis onboard !!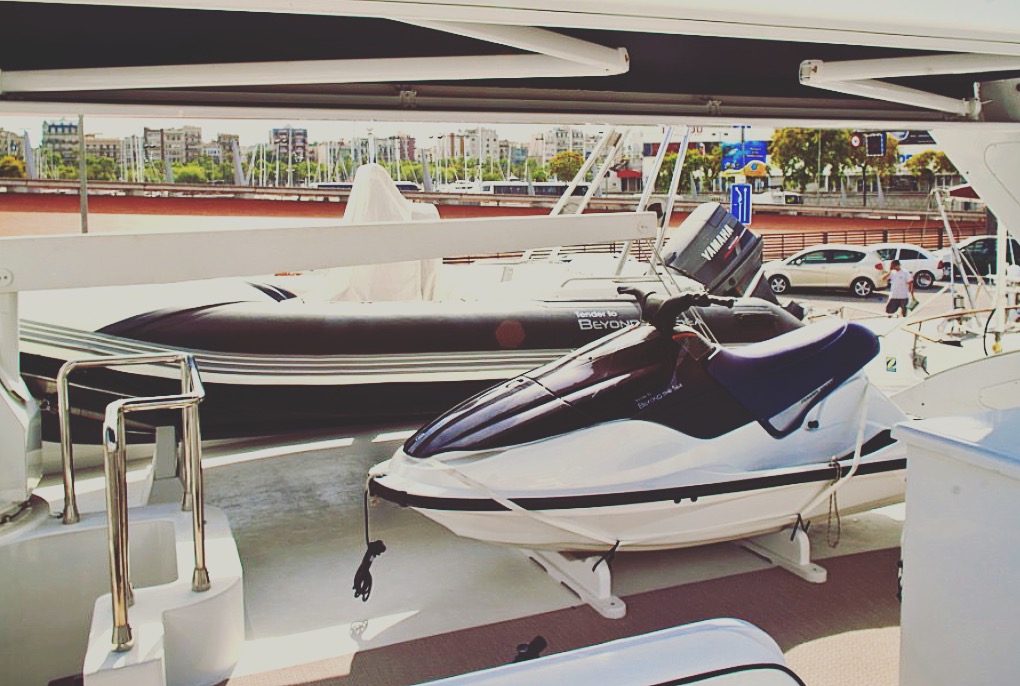 Unfortunately it was time for me to leave the boat after my tour, to greet the clients and make sure the surprise went to plan! Which it did, and of course his wife LOVED it – she couldn't believe her eyes when she thought they were only going on a tiny sailing boat for the day and instead she got to go on this super 40 metre yacht. Sadly, I had to say goodbye and head back to the office, switch back to reality, and stop pretending I was a guest aboard the boat. Who knows, maybe one day the captain will ring me for a boat trip on his yacht..!! In the meantime, I'll keep dreaming.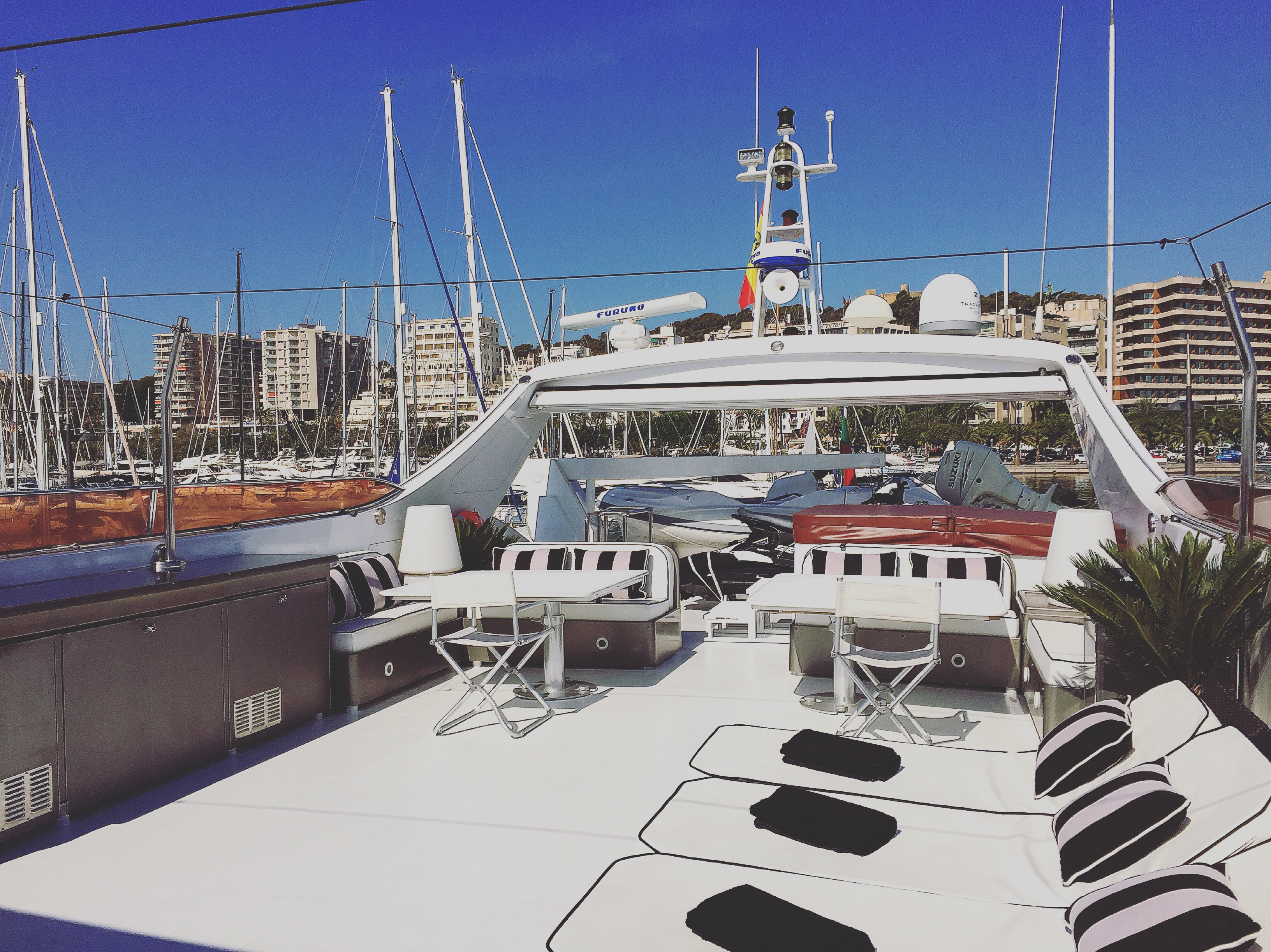 You don't have to though. For more information on how to organise a surprise boat trip for one of your beloved friends/family or for any other special requests please contact us on 971 702 749 or send us an email: info@deliciouslysortedmallorca.com.