Very few people think of Ibiza as a winter destination, but those of us who live here all year round think of this time as our favourite! The combination of lovely warm sunny days and cold evenings, it is perfect for walks on the beach followed by an evening in front of the woodburning stove. In the run up to Christmas, we can cosy up with our mulled wine and stretch out next to a roaring fire, those long hot summer days feel a world away! Here´s a selection of our villas which are cosy and welcoming, offering thick pile rugs, fluffy blankets, romantic candle lit rooms.
What could be more cosy than an evening in this beautiful elegant room beside this stylish fireplace?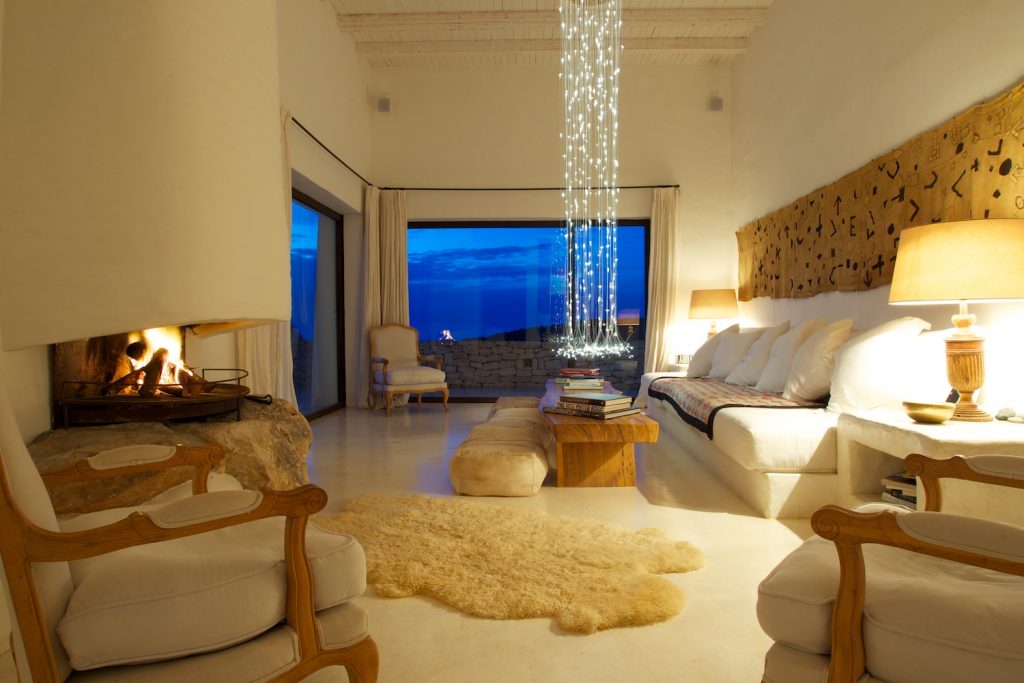 Or Fireside drinks in this stunning cosy cave…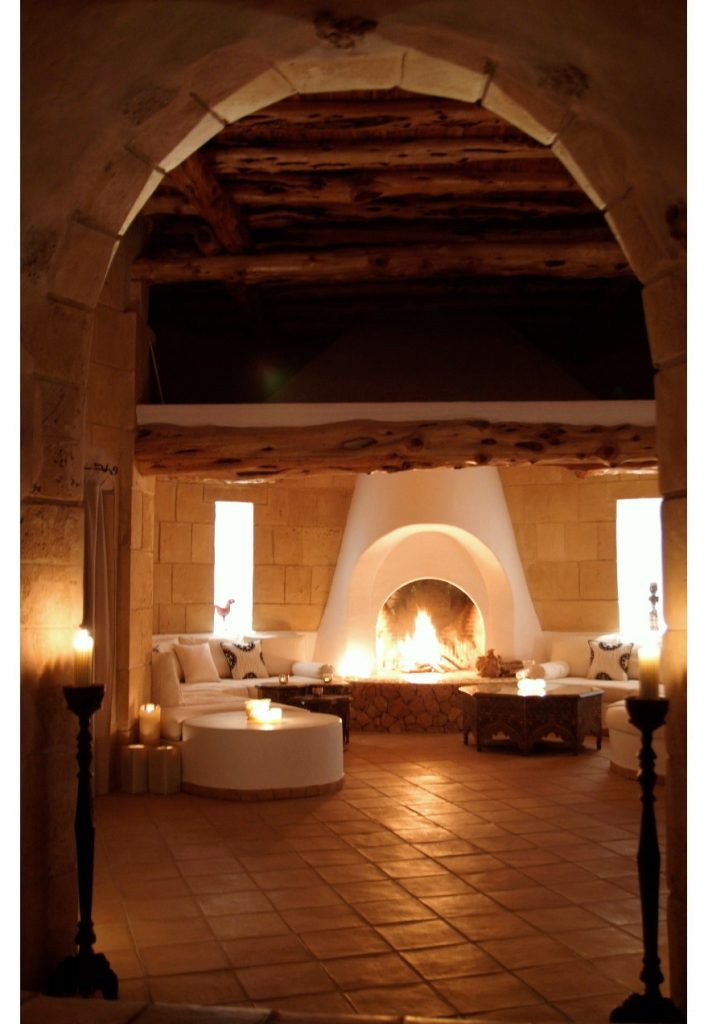 Cosy up on the sofa for some movie action…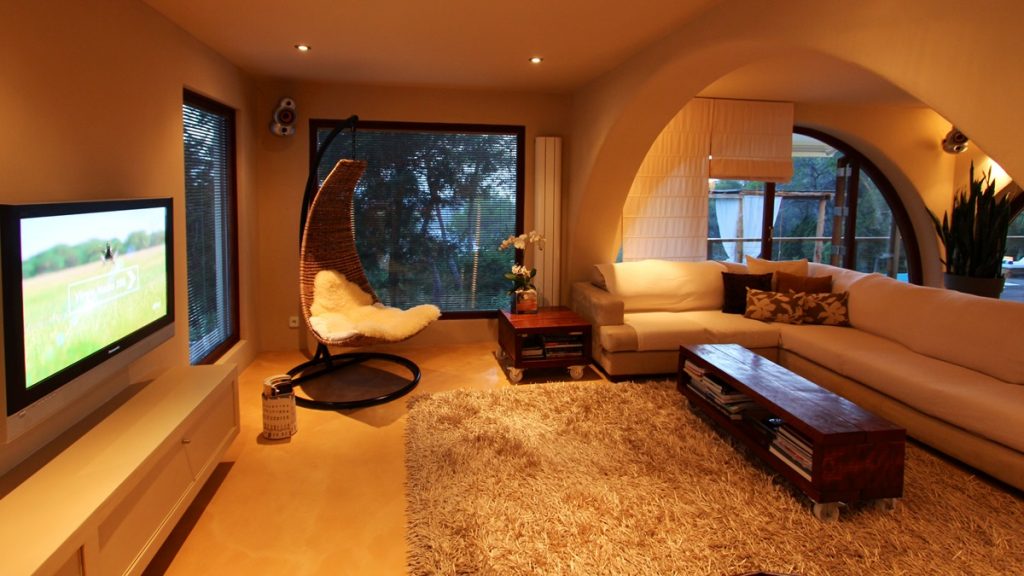 Or retire to the games room for some family competition time.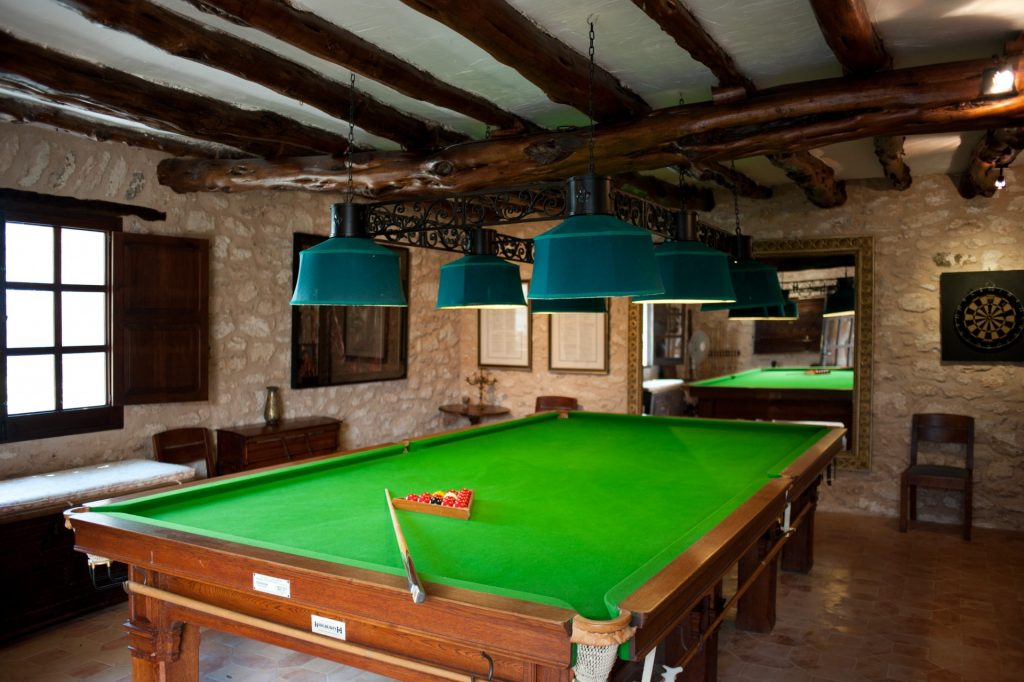 And finally, the sunsets in Ibiza are famous and are often even better in the winter with cloudy moody skies.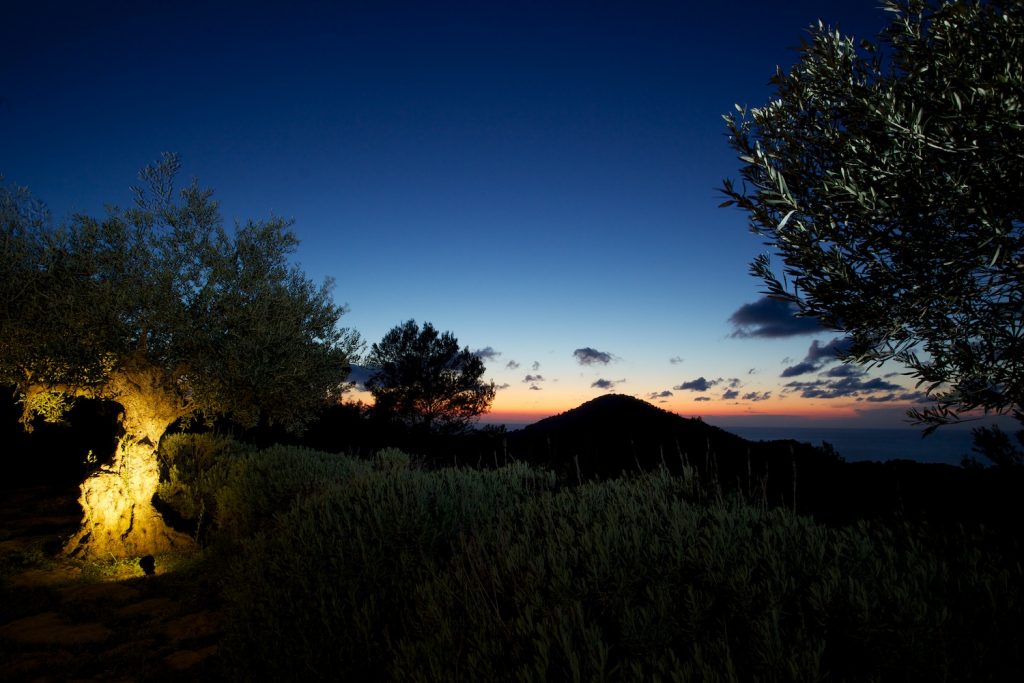 Contact us on info@deliciouslysortedvillas.com for more information on our villa collection.