August is upon us and with the heat come visitors to our lovely, sunny island. As Ibiza is now at the peak of its season all of your favourite spots can get quite busy, and so we've explored some of the most classic and local destinations that are oblivious to the this months hectic temper. We love the genuine, authentic island vibes and we want to share them with you!
RAVISHING RESTAURANTS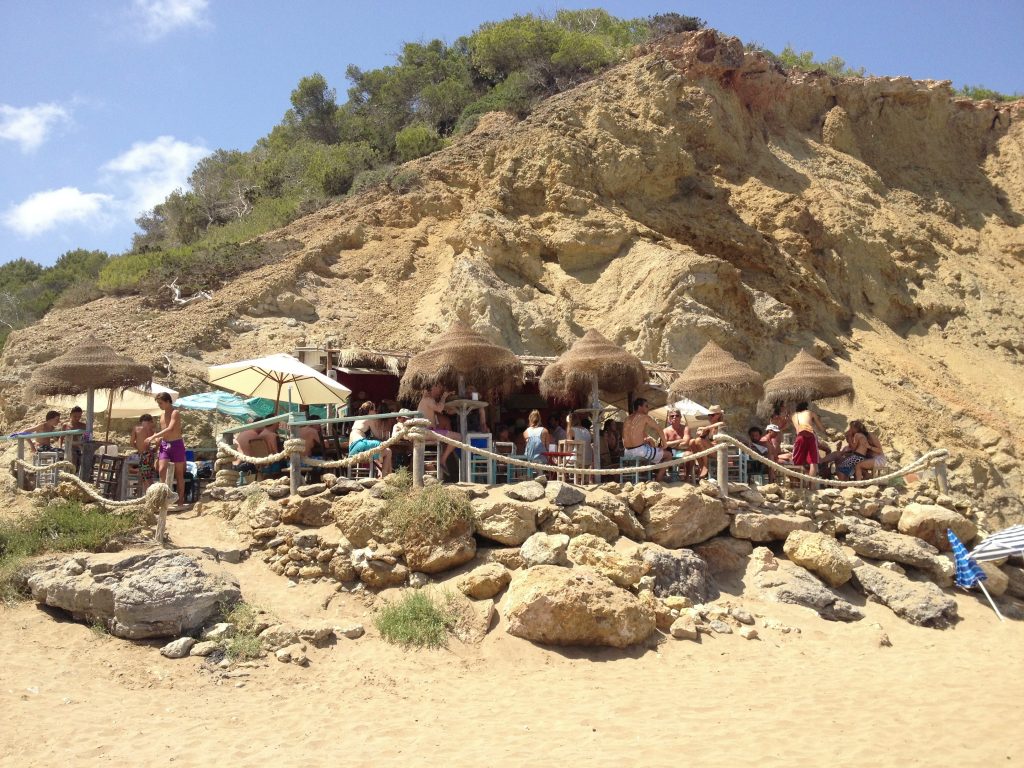 With the White Isle having become a gastronomic haven, there are so many restaurants and cuisines to choose from it's overwhelming! Here are our top authentic Ibiza destinations for delicious feasts… Located on the beautiful beach of Aguas Blancas, sits the secluded Chiringuito of the white waters. Sit and relax on gorgeous sun beds and indulge in sumptuous bocadillos under the Mediterranean rays – we love the rustic decor and earthy colours!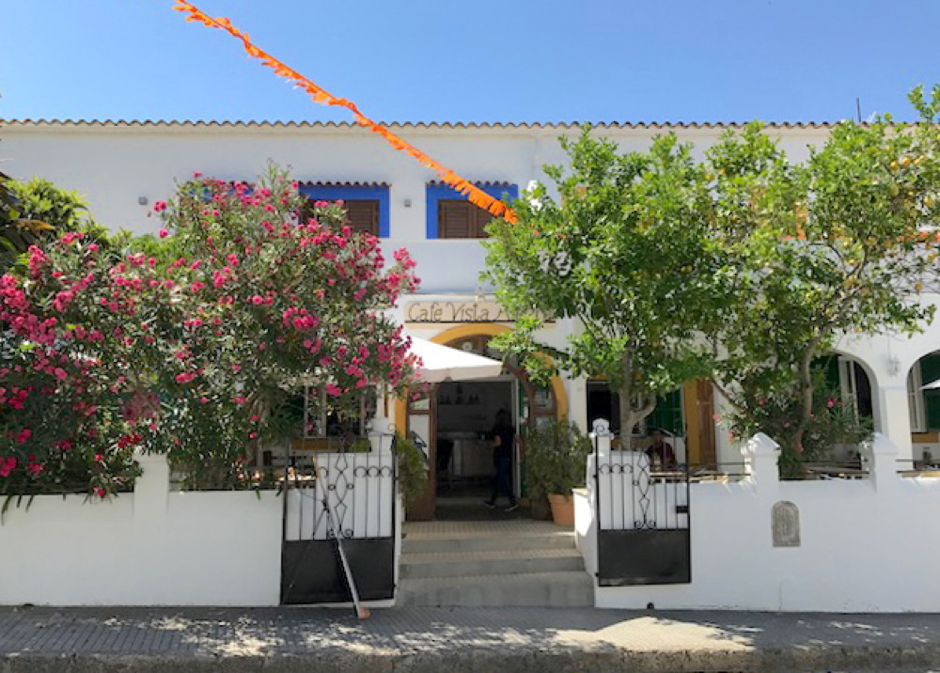 In a sweet corner of San Juan you will find the irreplaceable Cami De Balafia, the ultimate Ibicenco restaurant and a paradise for meat lovers. Dig into a scrumptious steak under the stars with sides of potatoes and vegetables, the key is in the simplicity… Being one of the oldest bars in Ibiza, if it's a genuine Ibizan experience your searching for, Bar Costa is the place for you. Situated in the picturesque town of Santa Gertrudis, we recommend having a breakfast coffee here. Last but not least, Vista Alegré in San Juan is a gem of the island. Stare across white casitas and a small market whilst eating tortilla and tapas – the dream!
BLISSFUL BEACHES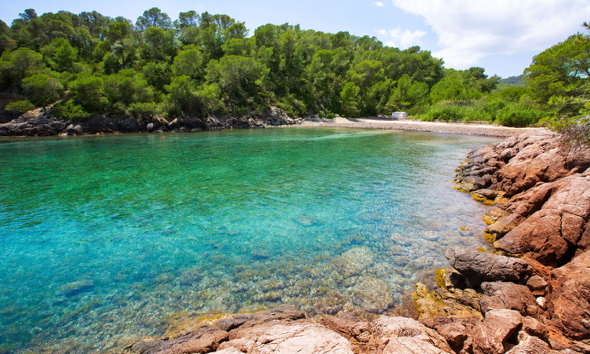 Beaches can feel claustrophobic and uncomfortable at this time of year and so we've scouted out some secret spots just for you. Drive down the dusty road to Cala Mastella and reach what feels like heaven. Arrive to Caribbean-like blue water and white sand surrounded by the classic Ibizan landscape of green pine trees and rocks slipping into the warm sea… Cala Xarraca is another of our favourites located in the tranquil North, although the beach itself is luxurious, it acts as the perfect base to go exploring in other nameless neighbouring coves.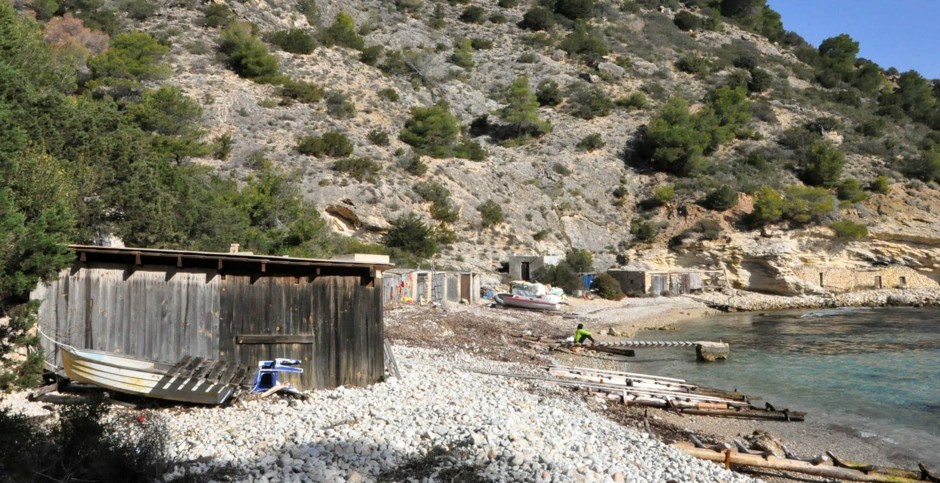 The slim stretch of beach that is Cala Llentrisca can be enjoyed in full sunshine until late in the afternoon and will often be deserted. This is a place that invites repose and reflection, with only the fishing boats bobbing far out to sea offering much in the way of distraction, we love its poetic nature and the escape it provides from the hustle and bustle of town! Located near Portinax, Cala Xuclar cannot be missed from this list of delightful destinations. Enjoy glorious sunsets in this little cove and a drink from the chiringuito in the evening.
ACE ACCOMMODATION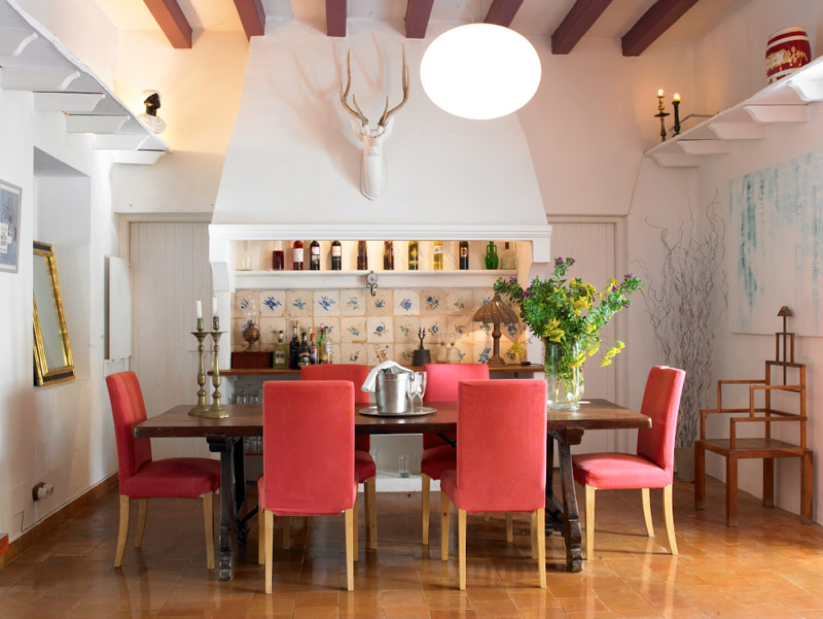 In terms of finding classic Ibizan accommodation, we tend to find the most glorious destinations in the campo. Visit Can Talias to experience the 'magical charm of nature, authentic simplicity and smiles' – we couldn't have put it any better! To put it simply, it's the ultimate romantic escape, with luxury oozing out of every corner… Can Pere is a magnificent stone building surrounded by legendary views up on a hill. We love its Mediterranean cuisine, especially the wide range of local wines!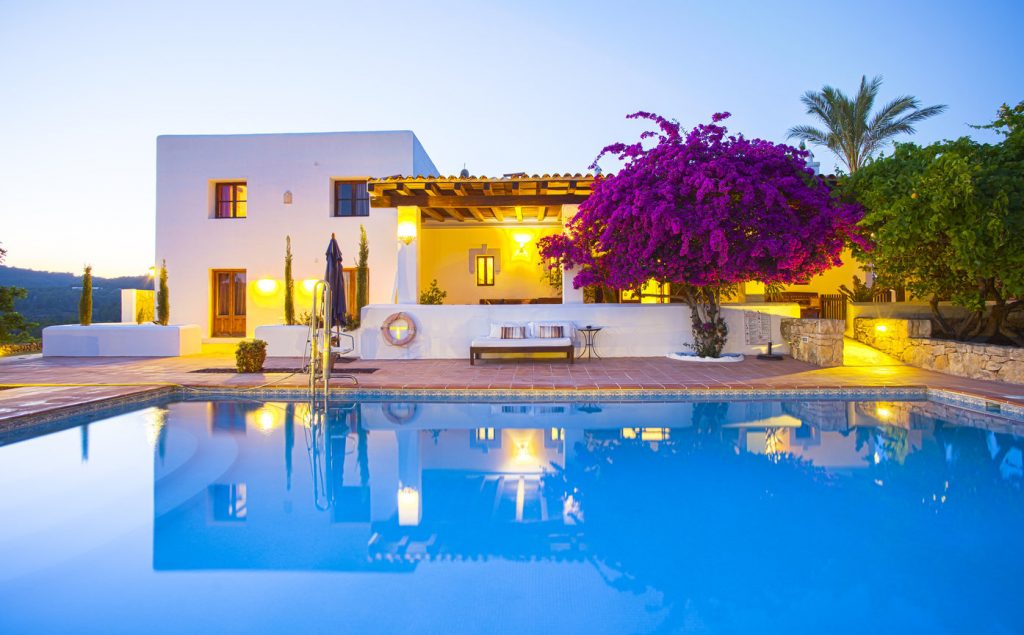 Escape to Vinya d'en Palerm to 'connect with nature and disconnect from the routine and speed of the city' whilst enjoying a thousand sensations of colours and smells and sounds. For a small and stylish stay in the rolling hills of the island, Can Xuxu is where it's at. An oasis of refined and understated luxury, this peaceful secret is in its own world of charm. We love to sit on the terrace and enjoy the spectacular views of Cala Tarida.
If any of these dreamy destinations catches your interest, let our team now and it will be yours!