In striving to be the ultimate bridal resource for finding tips, advice and inspiration we are daring to cover hair, beauty, and fashion over the next few weeks. With sooo much out there this is by no means an easy feat!
So let's make our way from the top to the bottom. First up in our weekly forays into the world of bridal beauty is hair styles;
Prepping for your wedding should be a stress free and smooth process (leave the stress to us)…..you don't want anything to stir up unnecessary pre-wedding jitters! Well, you can now breathe a sigh of relief! Keeping with Ibiza's laid-back vibes we have a found a few of our favourite fuss free hairstyles for 2014. So, whether you are classic or boho, here are some hairstyles that look amazing without the stress!
The Classic Low Bun
This a timeless vintage look. It's chic, sophisticated and easy to do! You can jazz it up with a flower on the side or embellishments around the bun, or just keep it clean and simple.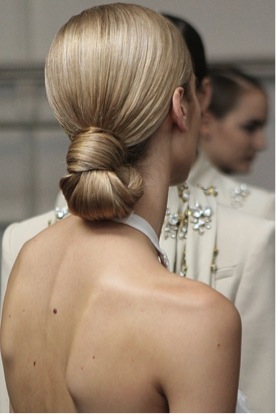 The Fishtail Braid
We love this look! Whether swept to the side or straight down, the messier the better. Have a bit of fun with it by wrapping lace, coloured string or flowers through the braid. Boho perfection!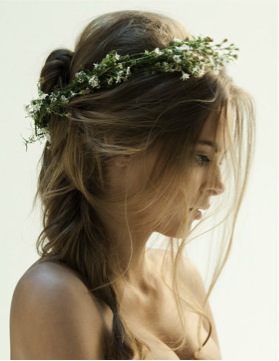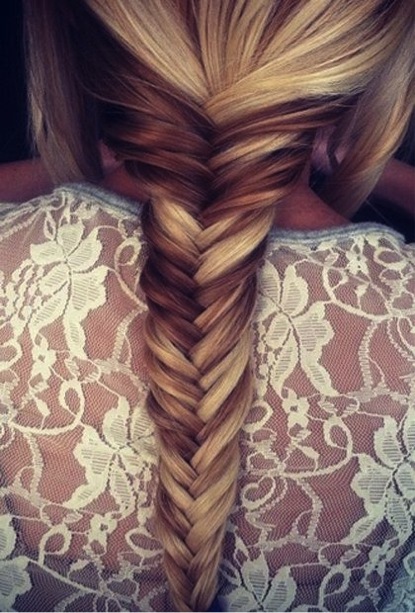 The Braided Crown
If your looking to incorporate a braid within your look then this is one of the easiest ones to do! Also on the practical side of things once it's there and pinned into place it's not going anywhere, keeping your hair out of your face for the whole day! For an Ibiza summer bride this is great as in the heat you will want your hair away from your face and neck.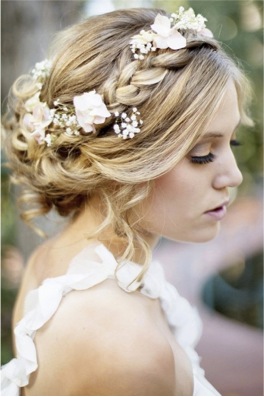 The Boho Up Do
This is an ideal look if you want to have your hair up but still achieve that boho, low maintenance look! And luckily it is just as easy as it looks, all you need is a headband and you are good to go!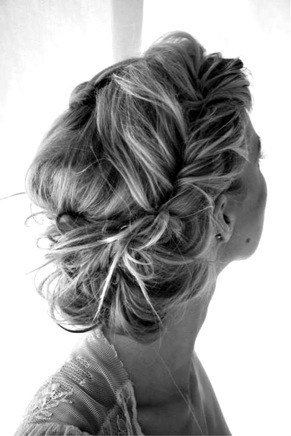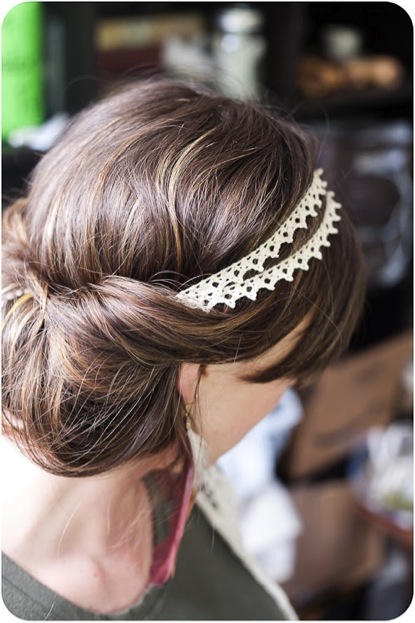 Flower Power!
This is the ultimate hippy look! You almost don't need to do anything to your hair….roll out of bed, add a few flowers and voila your ready for the aisle! Whether you incorporate flowers in your up do or add a flower crown on the top of soft wavy hair, it will give you a soft, romantic and feminine look! And amazingly it's one style that everyone can wear!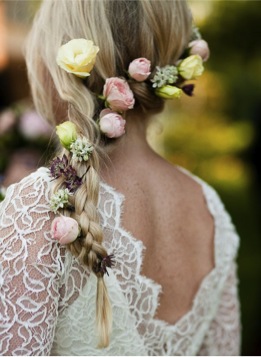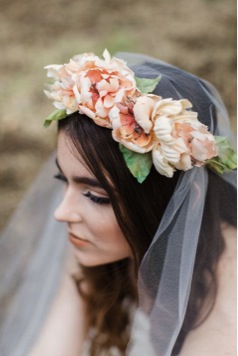 So there you have it! 5 hairstyle ideas for the Ibiza bride!
Next week we continue looking into bridal beauty and give you the make-up do's and dont's, taking advice from some of our very own make up experts!
Until then xxx