A new year – a new wedding season is upon us!
With planning for this summers weddings already well underway we can go straight into the smaller details – and where better to start than with wedding favours!
The wedding favours has become an automatic feature on the to-do list of any couple about to wed, but the prospect of finding something for each guest can seem daunting. A lot of couples shy away from what seems like a wasteful component of the standard wedding format, but here at Deliciously Sorted we believe it to be a lovely gesture and not one to be overlooked. It's an opportunity for you as the couple to thank guests for their attendance, love and friendship. With this is mind we have given this wedding detail some time and effort and researched our top 10 fun & original wedding favours to help you find that perfect little "something" for your guests! Here they are in no particular order:
1. Wedding soundtrack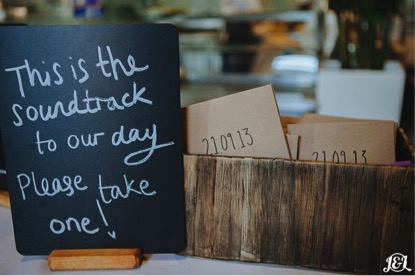 A soundtrack to your wedding. Pick favourite tracks to share with your guests and help them remember your special day. Our Deliciously Sorted DJ's can even mix this for you, just send them your favourite tracks and they will do it all for you!
2. Mini champagne bottles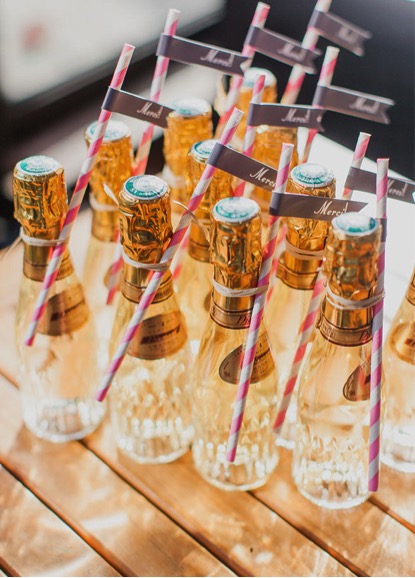 These mini champagne bottles (complete with striped straws to add an extra decorative touch) look great and will help keep the party going – even once the open bar closes
Tip: attach each guests name to the straw and they can double up as place cards!
3. Spread the love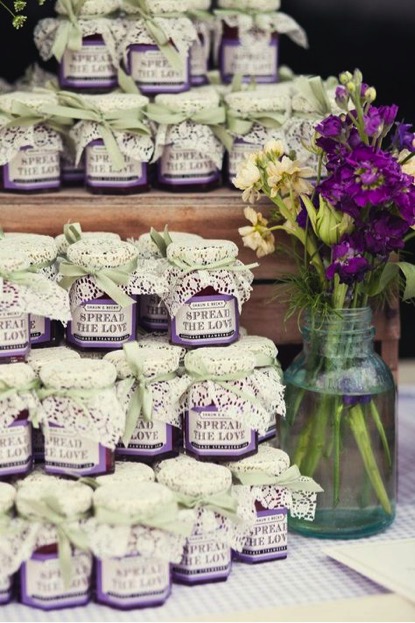 "spread the love" jams jars. A quirky, budget friendly idea that guests can take home with them.
4. Spice of life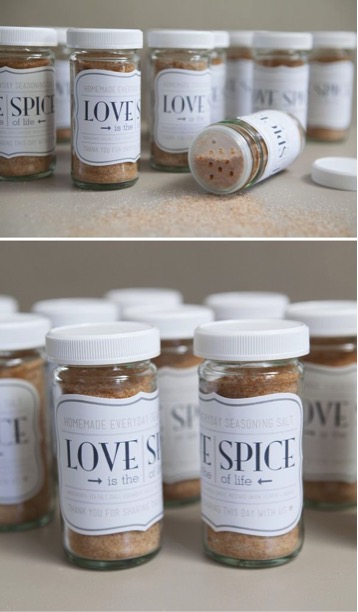 Love is the spice of life! Another great and creative foodie gift for guests to take home.
5. Fans
These gorgeous sandalwood fans will help keep your guests cool throughout the mid-summer Ibiza heat.
Tip: have them personalised to add that extra touch
6. Nail varnish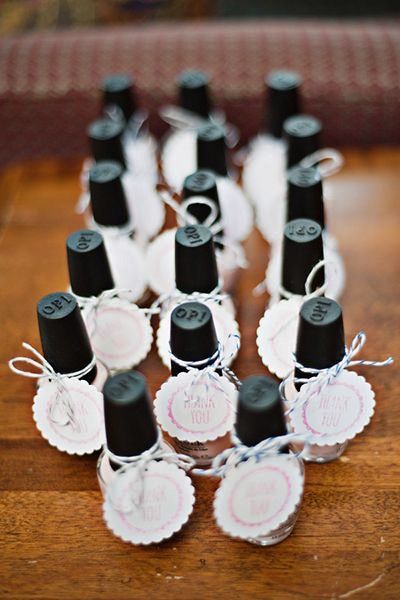 Perfect for the bridal shower! These bottles of nail varnish will go down a treat with the bridal party and so easy to do.
7. Flower seeds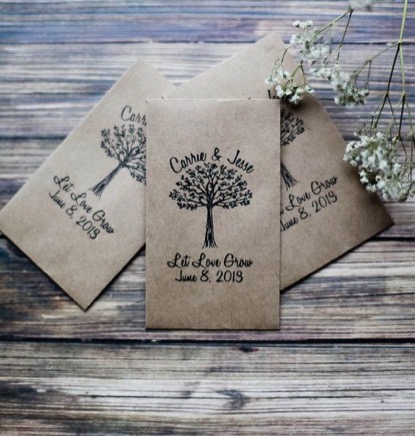 Be eco-friendly (and budget friendly) with flower seeds for your guests! Be more creative and liven them up with cute packaging with personalised messages such as "Let Love Grow"
8. Olive Oil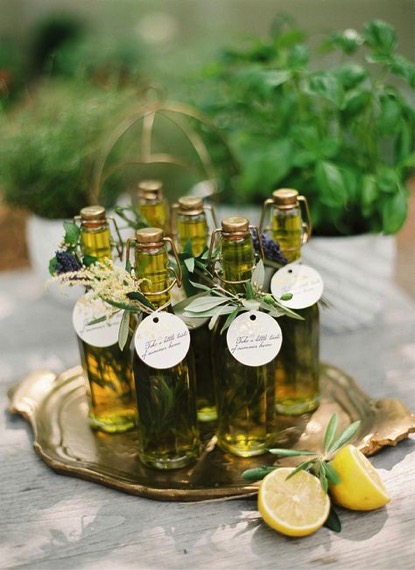 Take inspiration from the Mediterranean with these miniature herb and olive oil bottles. Stick to something local and eco-friendly and wow your guests with the amazing ingredients available on our beautiful island.
9. Maison jars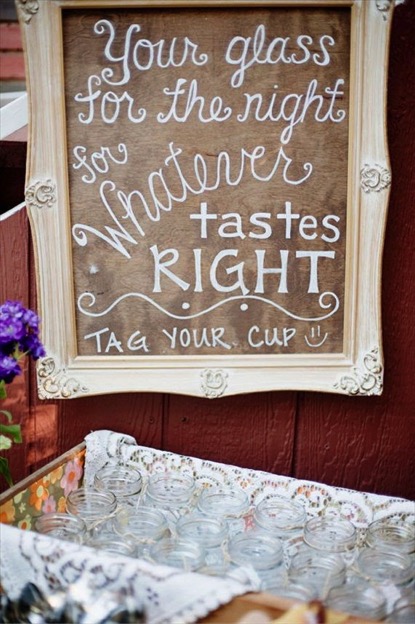 A fun and inexpensive idea. Provide each guest with a drinking jar to keep for the night and let them decorate it anyway they please.
10. Perfume bar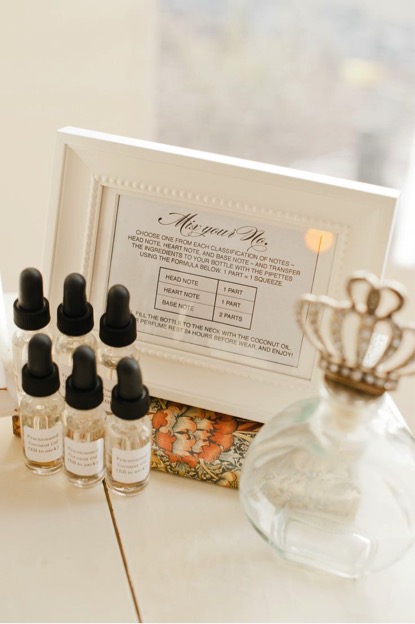 Finally for those who wish to go that extra mile and wow their guests – a perfume bar. Here guests can create their own "love potion" for them to keep with the selection of scents and bottles.
So there you go, from flowers seeds to personalised perfumes. All our favourite wedding favours out there this season!
Best Wishes!
Deliciously Sorted Team xx