Summer in Ibiza is one of the liveliest seasons on record, with stylish super clubs to exciting events and must-see international DJs sets. The 2018 Ibiza summer clubbing season is drawing to its end, with club line-up's showing the best international DJ's to host fabulous closing parties. So, if you plan on partying in Ibiza during the closings, we would suggest our Villas as the best antidote to recharge energies from one event to the next…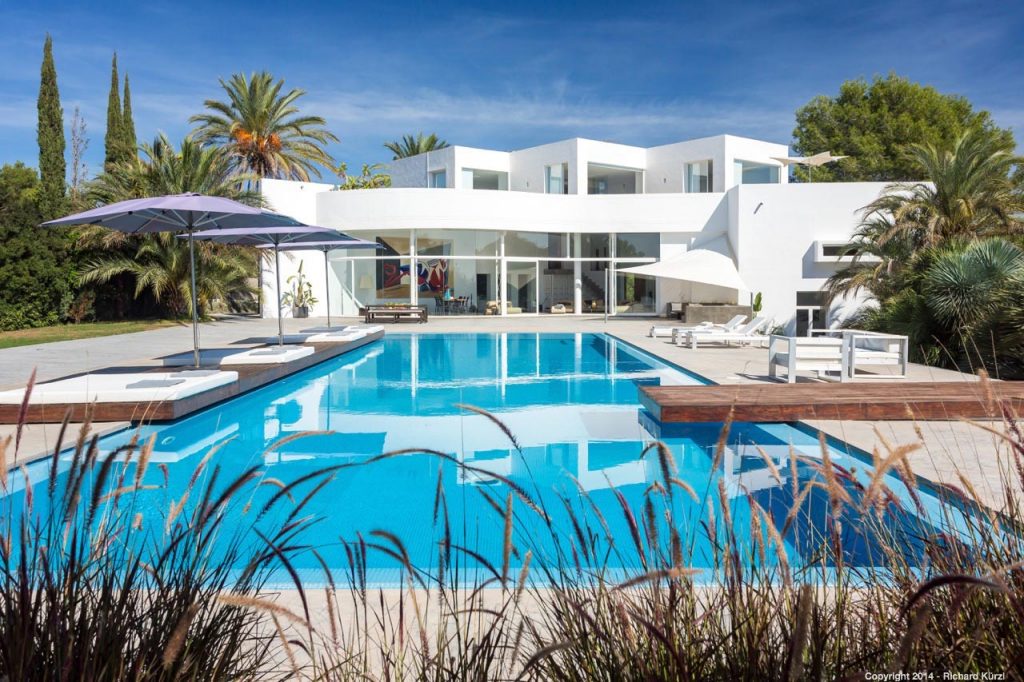 This gorgeous contemporary modern villa with high ceilings and polished concrete floors throughout, is set in 10000sqm of enclosed grounds boasting a huge outdoor pool and sun terrace, tennis court and for one special couple a private pool in the bedroom with Jacuzzi section. Set in the heart of the island close to one of Ibiza's most trendiest villages, the villa is just a short drive to all your amenities. Chic, comfortable and utterly luxurious, we would highly recommend this villa as the ideal place to relax and rejuvenate in-between parties! We also have various wellness packages on offer such as yoga instructors that can help you ease your way into the day on your spectacular property…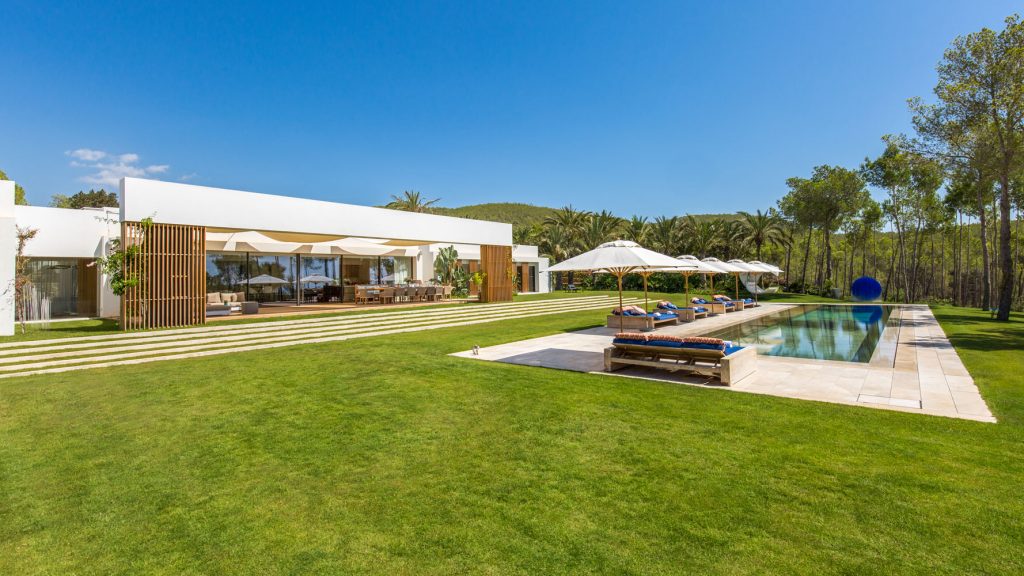 This brand new stylish villa is set in extensively beautiful grounds lovingly finished to the highest of standards. Enviably positioned, this villa is located in between Ibiza and Sant Josep, close to the beaches of Cala Jondal, Es Torrent and Es Cubells with south-facing views toward the one and only Formentera. As if the location isn't enough, the villa also comes with two wonderful staff to make sure every one of your needs is catered to down to the last detail – you may find this place so incredible you might not even make the parties! However, if you still do let us know and we can get you VIP tables at any club of your choice as well as a driver to take the best care of you possible.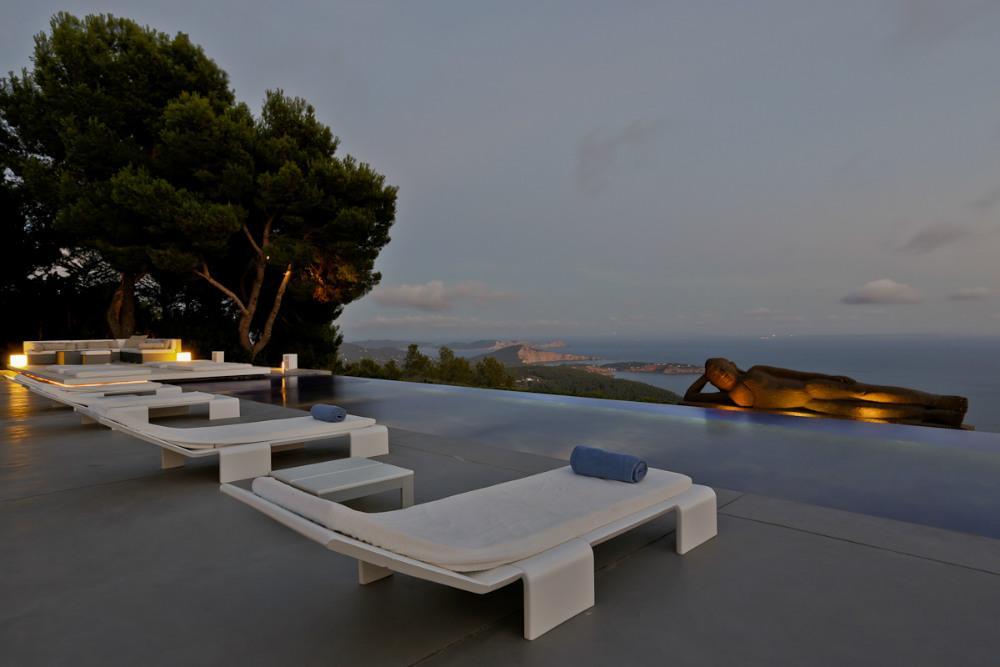 Can Lua is the ultimate vacation home with modern furnishings and exquisite details. Enjoy seven expansive bedroom suites, walk-in wardrobes, flat screen TVs throughout, large chill-out lounges and live in villa staff. This is one of our high end luxury properties, located very close to several small coves and lively beaches with dreamy views over the Mediterranean. Inspired by the essence of Ibiza, this Villa hilltop hideaway provides guests with the perfect ingredients to enjoy a fabulous holiday adorned with a captivating fusion of traditional and contemporary architecture providing a unique atmosphere of comfort and understated style – enjoy!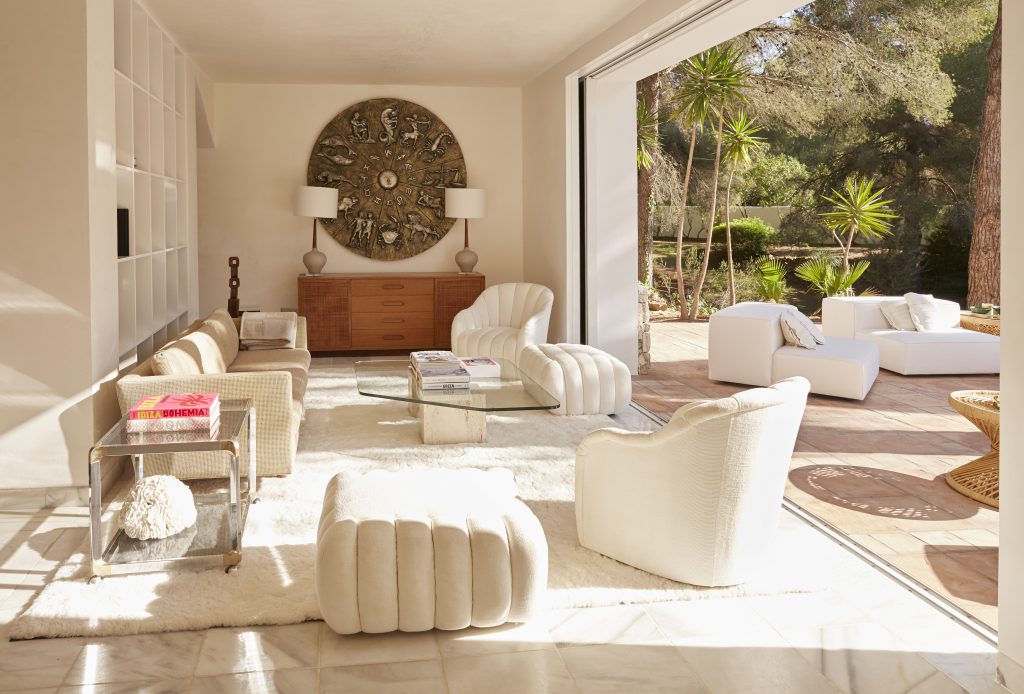 Can Mimosa is a modern contemporary villa completely enclosed in tropical gardens. This is an idyllic retreat to relax and enjoy a break in the sunshine by the pool or in the shade in front of the outdoor cinema in between night-time dancing and island fun! This amazing property has something for the entire family. A great location – Can Mimosa is just a short drive to Ibiza city centre and the popular beaches of the south. We love the home-away-from-home vibe this villa provides with a cosy yet stylish and elegant decor that will make you never want to leave!
We hope our selection of villas will provide you with the best closing party week that anyone could ever dream of – happy holidays!