Finding your perfect Ibiza Villa. For many people, Ibiza is at its best just before the season starts, a chilled time when the island buzz is just starting to come to life. Warmth is in the air, the brave are in the sea, and the bars and restaurants are reopening their doors after the winter break. 
When coming to the island over Easter in April, or early May, here are a few essential things to look out for when hiring an Ibiza villa. We would say our must-haves include; fireplaces, underfloor heating, heated pools, and bathtubs. With this in mind here are our top 3 spring Ibiza villas.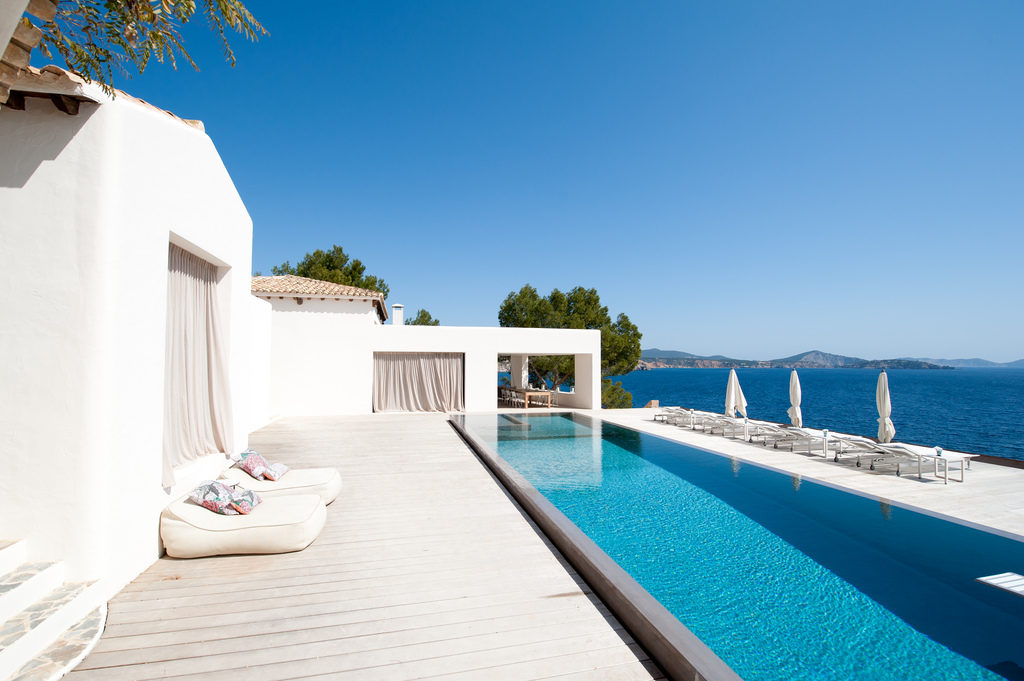 Atlantis
Set high on a cliff ledge, over-looking the Mediterranean, luxury villa Casa Atlantis has soul-restoring views and private access to the open sea. If the sea is too cold for you then the heated pool that overlooks the crystal clear waters of Ibiza is not, thanks to its heating system which ensures an inviting warm temperature even on the coolest evenings.

Once you have explored the warm sunny days of off peak Ibiza then the villa has plentiful entertainment options with a video arcade, ping pong table, even a roulette wheel.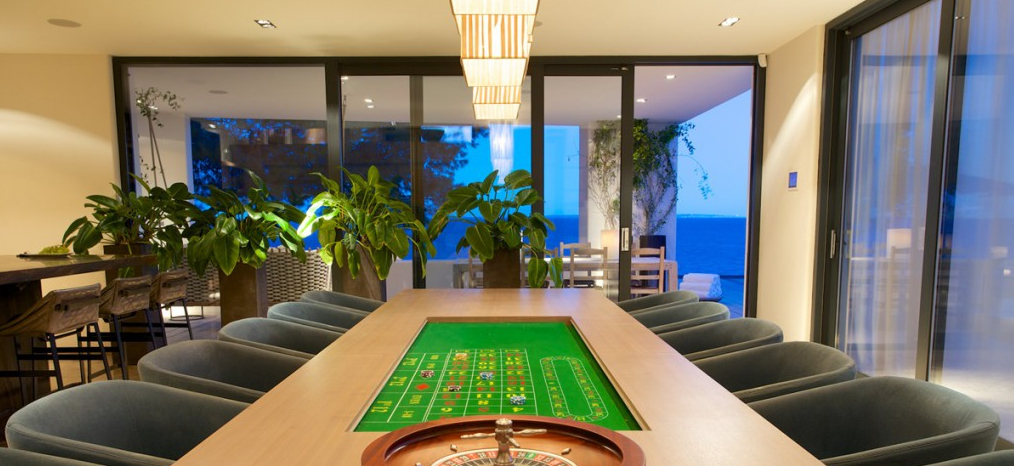 The cozy living area set on the upper level is perfect for snuggling with a glass of wine and a good book. Each of the 7 bedrooms has its own heating and thermostats and thick duvets ensure a perfect night's sleep.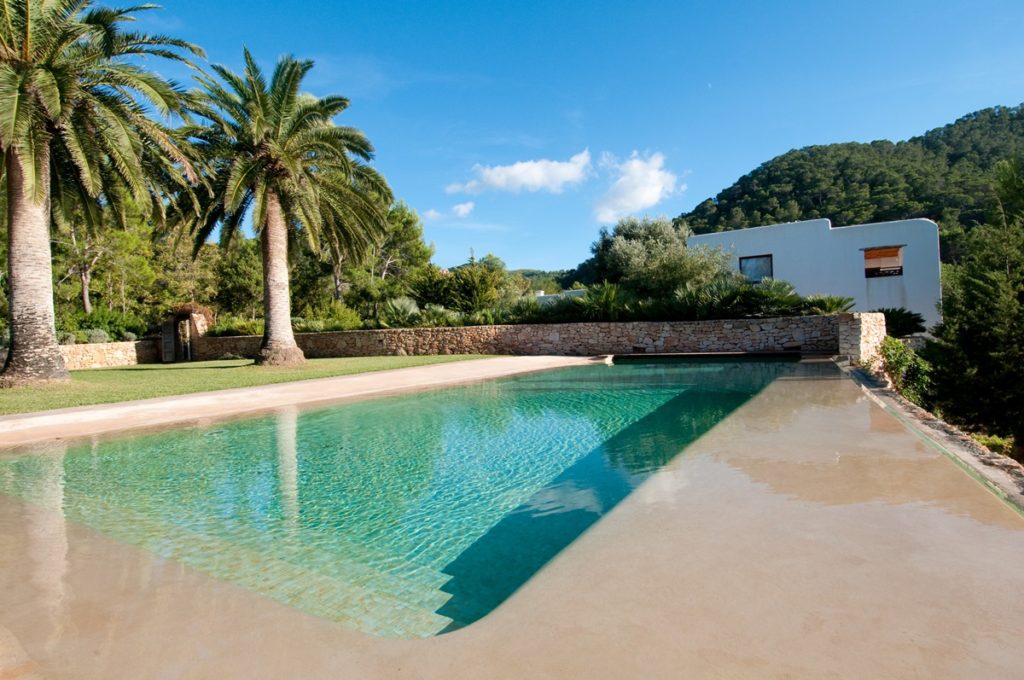 A fabulous villa with its own sea frontage and a short walk through the forest to a beautiful cove. Can Tiruit Veil is a private estate in the north of the Island, with direct access to the sea and a local beach that has its very own chiringuito.
The heated pool is perfect for morning swims and a large country style kitchen provides a gorgeous setting for preparing breakfast around the country kitchen table.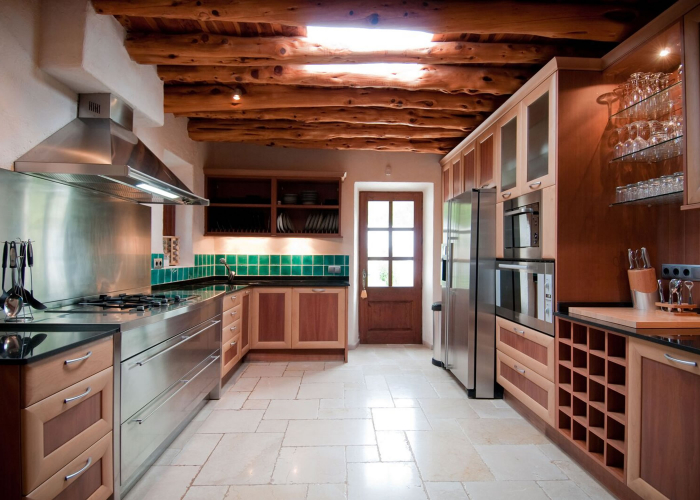 Set in a perfect location for country walks and lazy al fresco lunches in the spring sunshine this villa is a wonderful space to return after a day out, featuring a rustic open fire with a beautifully styled stacked chimney breast as a central feature offering the ideal place to relax as the evening draws in.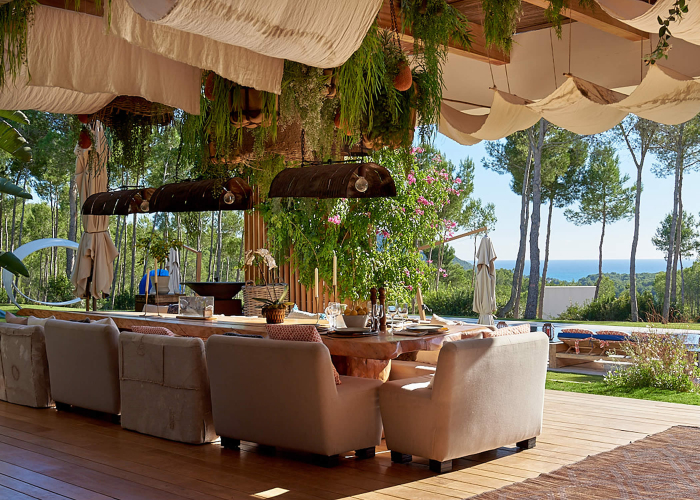 A brand new stylish villa set in extensive beautiful grounds, spectacularly and lovingly finished to the highest of standards making it a cozy home away from home for your Ibiza stay. With sumptuous thick Nordic style rugs, a modern wood fire, comfortable sofas, cozy living spaces, and central heating throughout, it's an ideal location to escape.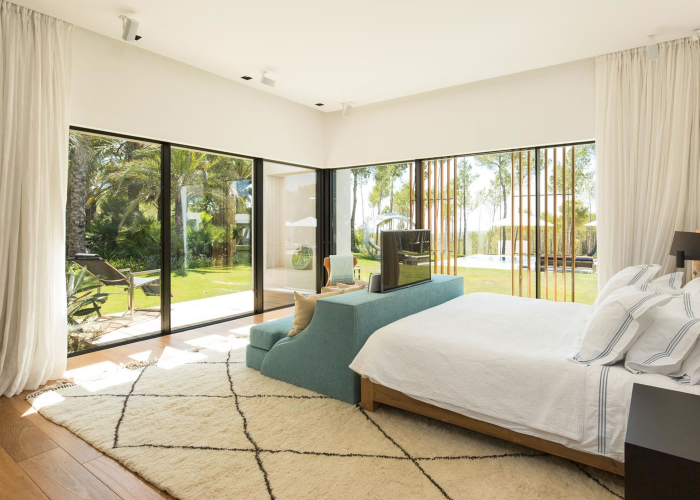 It is enviably positioned, close to the beaches of Cala Jondal, Es Torrent and Es Cubells, perfect for exploring Ibiza around Easter.
With south-facing views toward Porroig and Formentera this villa also features a heated pool for your maximum enjoyment. 
We have many more cozy luxury villas which our team would be happy to send to you, don't hesitate to get in touch with our team today – info@deliciouslysortedvillas.com