We are known as the Balearics' most trusted concierge, villa and events company, catering to some of the world's most notable celebrities and tastemakers – and this year we celebrated our 20th anniversary.
WHO ATTENDED…
The extravagant event – which was reminiscent of the 90s parties in Ibiza – saw clients, friends and suppliers party the night away. It was well attended with over 800+ guests, including many long term island residents, local families and business owners, as well as our celebfriends Jordan Barrett, Jade Jagger, Eve Cooper, Alice Temperley, Lara Bohinc, Yasmin Mills, Emilia Boateng, Jazzy de Lisser, Serena Bute, Annie Doble, Sarah Qaisar, Brigitta Freund, Nicolai Von Bismark, Dan MacMillan, Matt Smith, Darren Strowger, James Cook, Tish Weinstock, Jana Sashali, Natalie Massenet, Erik Torstensson. Hollywood actress Sienna Miller also came to party with us.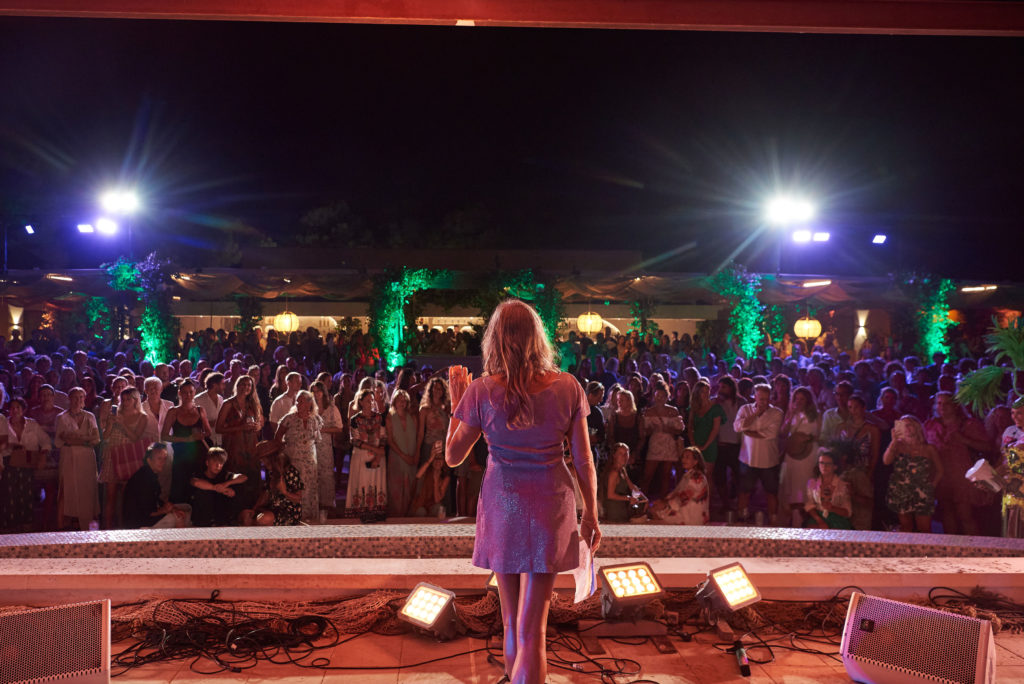 WHAT HAPPENED…
We rang in our 20th anniversary year right where it began in Ibiza with an exclusive, star-studded celebration at the newest hotspot, 528 Ibiza, a sprawling estate in the beautiful hills of Benimussa, where innovative events, dining, and mixology are designed to open the mind, feed the senses, and fill hearts with unbridled joy.
Guests were welcomed with a spritz drink by island favourite Goldtooth Vermouth before being invited to a flowing complimentary bar with BodVar Rose being the drink of the night. Food stations served up delicious snacks prepared by the 528 team, and MayaJules artisanal Mezcal enticed guests to enjoy a shot of their sophisticated yet exotic Mezcal whilst having a tarot card reading.
Dancers and performers mixed with happy party goers. An acoustic stage curated by musician Mark Feathers played host to some of Ibiza's most talented live music acts, and our founder Serena Cook wowed the audience with a heart felt speech that thanked ibiza for being so welcoming and was full of wonderful anecdotes from 20 years of running Deliciously Sorted Ibiza.
The anniversary night continued inside where DJs of the moment Chloe Caillet and Josh Ludlow worked the dance floor into a frenzy. It was unquestionably the party of the year. Maybe we'll have to make it an annual event!!
Deliciously Sorted's Star-Studded 20th anniversary party on August 8, 2022 in Ibiza, Spain. (All Photo's by David M. Benett/Dave Benett/Getty Images for Deliciously Sorted)