Islander's all have a distinct love of the North of Ibiza and it is easy to see why.  The villages are, all you would imagine them to be, complete with whitewashed walls, rolling pink bougainvillea, 18th-century churches, cobbled streets and Ibicencan women in traditional straw hats, carrying woven baskets. You may even spot a horse and cart.
However, don't be deceived by this sleepy way of life, the stunning landscapes and quiet beaches are paired with standout restaurants and award-winning hotels that are well worth the extra drive.
Here we share some of Deliciously Sorted's favourite places to sleep, eat and beach.
COSMOPOLITAN LIVING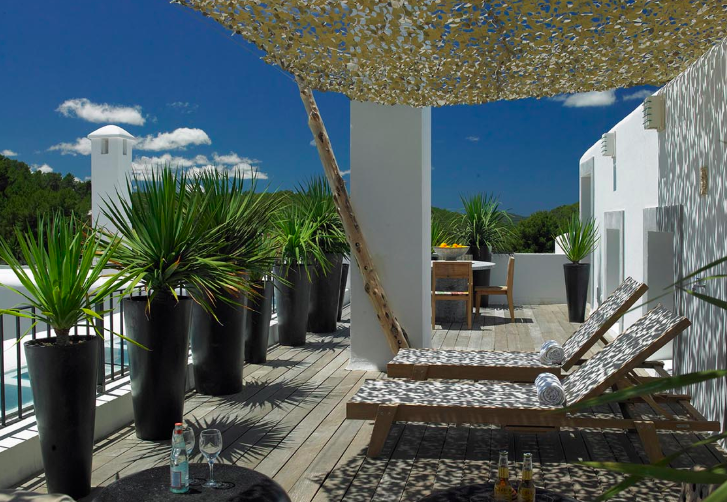 Sleep:  Giri Residence 
Located in San Juan, the Giri Residence is a luxurious, award-winning hotel, set within lush grounds and comprising of five unique suites, it's a perfect haven for pure escapism.  Listed in the Best 101 hotels in the world by Tatler Travel Guide and featured in The hottest spots for summer Ibiza Condé Nast Traveler's Hot List this hotel is sure to impress.  With a boutique spa and a breakfast menu bursting with healthy choices, we are sure you will have a wonderful stay.
Eat: Los Otros: 
Los Otros Ibiza is a fab little concept store and restaurant, a bohemian haven, serving simply delicious, healthy veggie food, made from recipes created by the co-owner Mirjam Leslie-Pringle.  Her recipes are such a success that her internationally recognised recipe book Veggie Very Much is a best seller in store.  The book is sold alongside a flow of local and global brands with unique stories within their own fashion labels. A perfect place to get lunch and to treat yourself with something to remember your stay with.
Beach: Xuclar:  
Set in a tiny cove this is a perfect beach to visit when you want to escape from the world. Dive into the deep blue waters and swim around to the natural rock pools and explore hidden sea caves, before resting on the sandy shore. TOO relaxed to go to dinner? Fear not as there is the most incredible chiringuito nestled on the beach serving mouth-watering seafood and shrimps that cannot be missed!
BIJOU HIDEAWAYS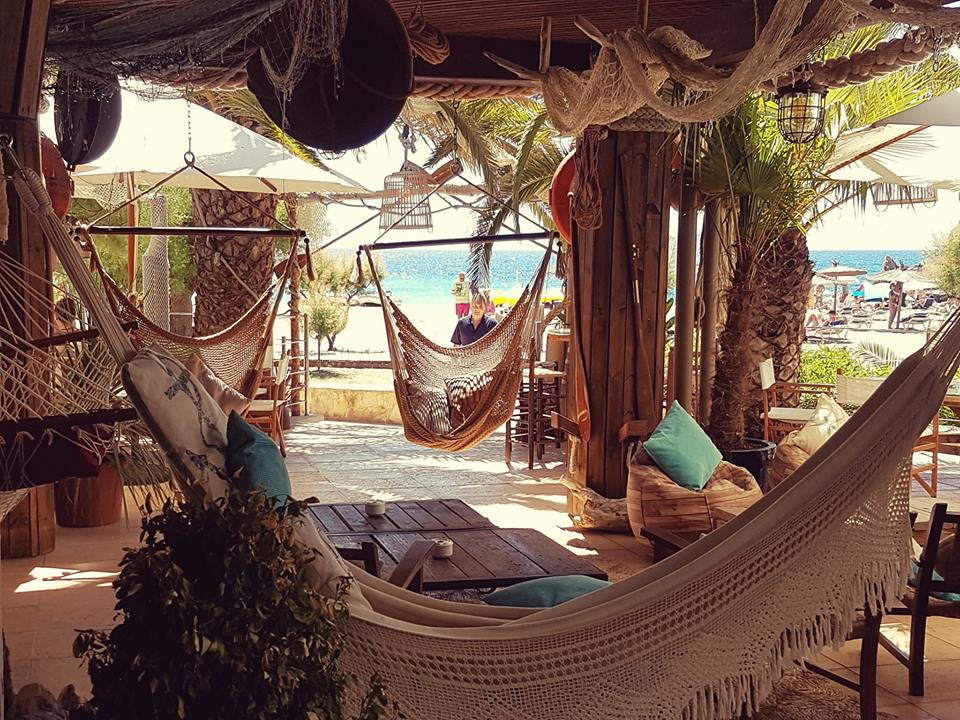 Sleep: Los Enamorados
A hidden gem in the North. This hotel is a beautiful reflection of the eccentricity of Ibiza.  Usual artefacts and curiosities make for a treasure trove of magic to get lost in, filling the shop, bar, and restaurant.  Nine perfectly formed rooms each with seas views, are decorated with a unique, personal touch. Attention to detail from the softest Italian sheets and fluffy towels to the set of snorkels for each guest make Los Enamorados a perfect getaway.
Eat:  The Boat House 
Off the usual tourist route, head up to Cala San Vincente to discover the newest Island favourite, The Boat House.  Tucked away near the beach, this charming restaurant has everything just right, from the swinging hammocks, big soft cushions to snug cosy seating areas. All surrounded by tropical plants and boat influenced decor. The service is second to none, the drinks menu features healthy mocktails and freshly made juices, alongside an impressively crafted cocktail list. The lunch and dinner menu has a broad selection of choices and the attention to detail is carried from dish to dish to create perfection. It is easy to see how The Boat House has become such a firm favourite in such a short time.
Beach:  S'Illot
Picture perfect does not do this heavenly little beach justice. It's just enough off the beaten track to still be quiet in early summer, so now is a great time to discover it. The crystal clear blue waters are ideal for snorkeling and the shallow waters make this a wonderful beach for families to relax on.