Signs are vital on your wedding day, whether they are showing you which way it is to the bar, letting you know what's on the menu or telling you where you will be sitting, they are a fun way of giving important information, while still keeping up with your theme. Here are a couple of ways you can incorporate signs into your special day:
– Pointing out the venue
Finding the venue can appear quite challenging to your guests, especially if they are making their own way there so this is a perfect way to let them know that they are on the right track and nearly there.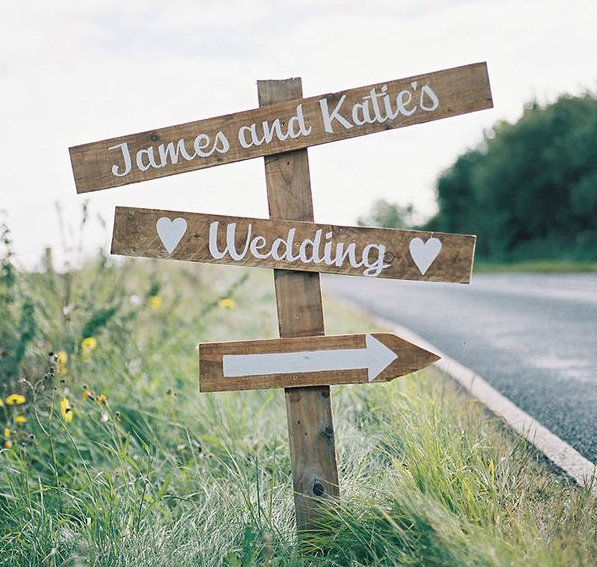 – To welcome your guests.
Chances are you won't be able to welcome your guests when they arrive, as you will probably be too busy sorting out those last minute touches, so a welcome sign is a great way to greet your guests without even being there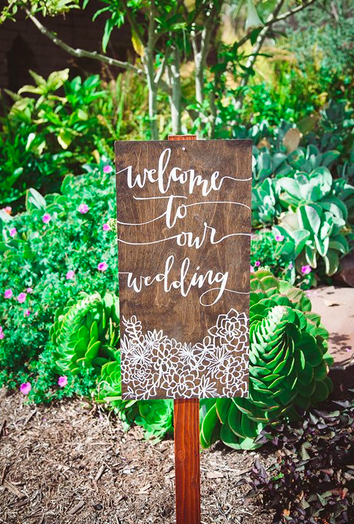 – Timings
Let your guests know what's in stall for them that day, and why not do it that little bit differently?
– Humour
A way of getting your guests to bond with a simple gesture even if they don't know eachother.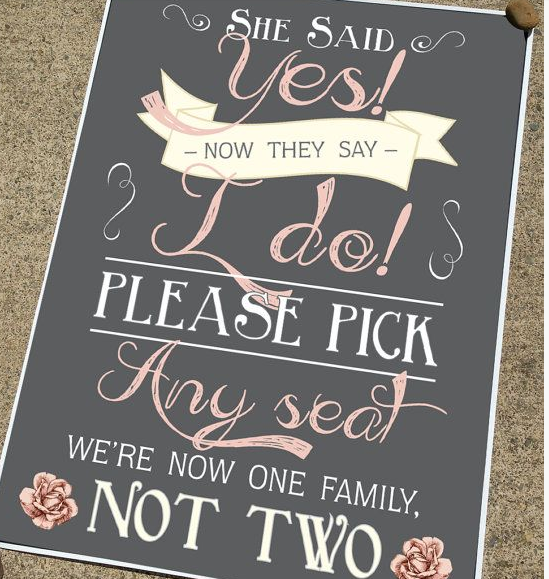 – To share the love
After all, it is kind of the reason why everyone will be there that day. Our favourite time to use this is during the first dance, so you can capture it in all of your photos.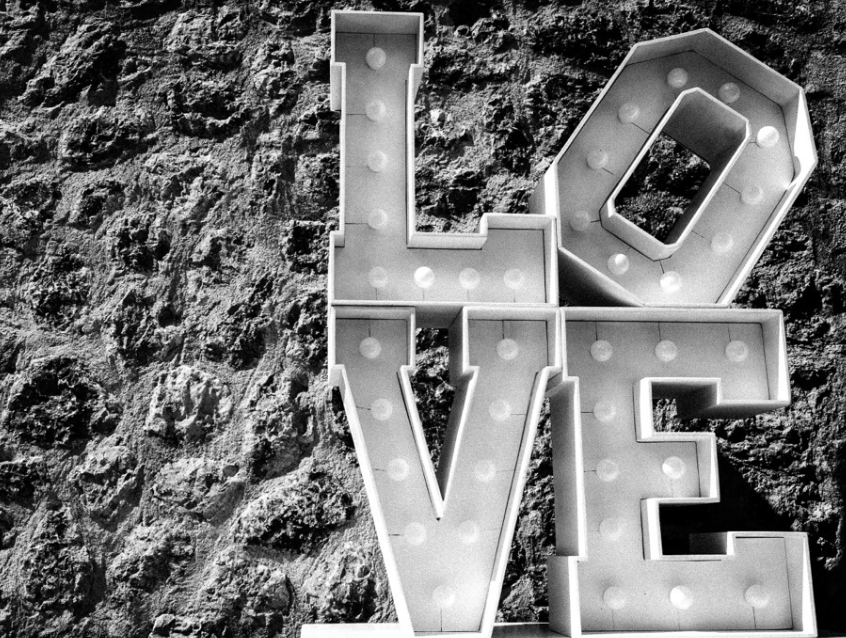 – Seating plan
Our favourite way of showing guests where they will be sitting and if you are going for that rustic look, you can't beat this.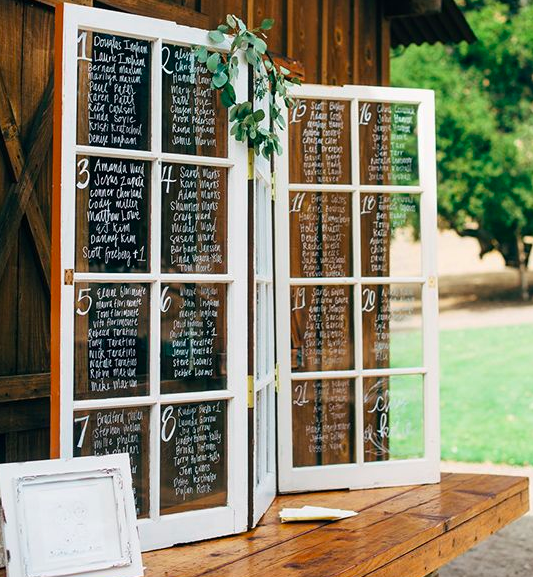 – For photos
Because they add that personal touch to your photos, for you to always look back on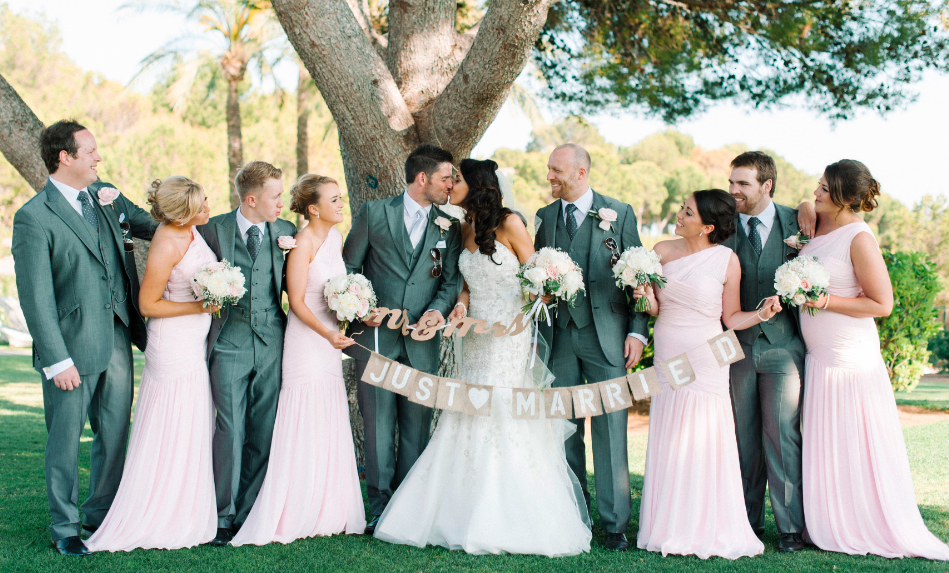 – The details
As we always say, it's all in the details. Show your guests where to leave their cards, presents and of course where to sign the guestbook.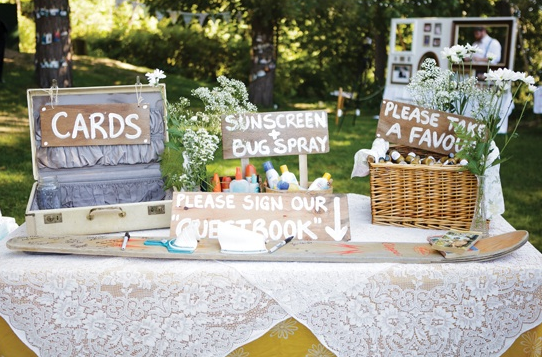 – Remembering
Unfortunately not everyone can be there to help you celebrate this very special day in your life, but that doesn't mean you can't have them there in spirit.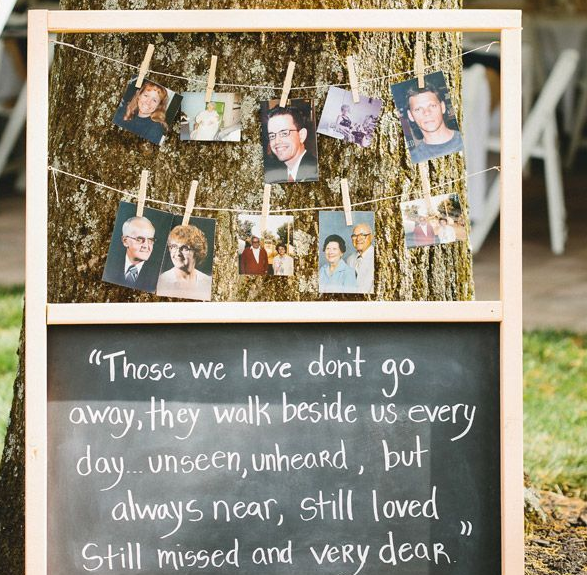 Get in touch with us here at Deliciously Sorted Mallorca for some more wedding ideas 971 702 749, info@deliciouslysortedmallorca.com x