We may have hit September but summer ain't over yet in Mallorca! There is still plenty time to enjoy the beautiful beaches this island has to offer. This week we are focusing in the southern part of Mallorca, famous for it's long stretches of white sand.
1. Es Trenc & Ses Covetes
Although it can get quite busy over the summer, the spectacular beach of Es Trenc is definitely worth a visit. Its shallow crystalline waters are perfect for children and there are also some great spots for snorkelling. You will love the Es Trenc's chiringuitos (beach bars) and the beautiful sarongs that you will find at the beach stall!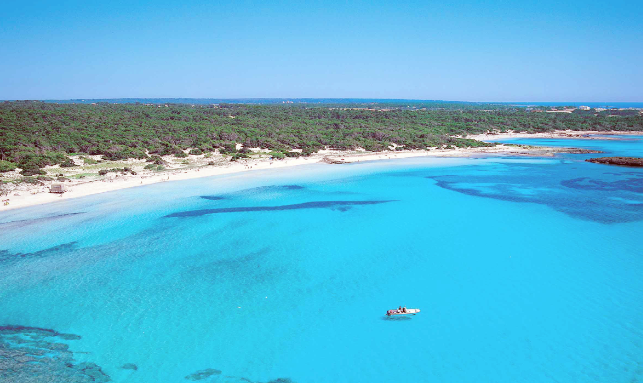 2. Es Carbó
This lovely stretch of sand is located next to Colonia de Sant Jordi and just like its neighbour, Es Trenc, it is a little piece of paradise surrounded by white sand and azure waters. Unlike its neighbour though, Es Carbo isn't as heavily visited, which is perfect for those seeking some quiet. You will have to work a little to get there though, as it is a 2km walk from Colònia de Sant Jordi.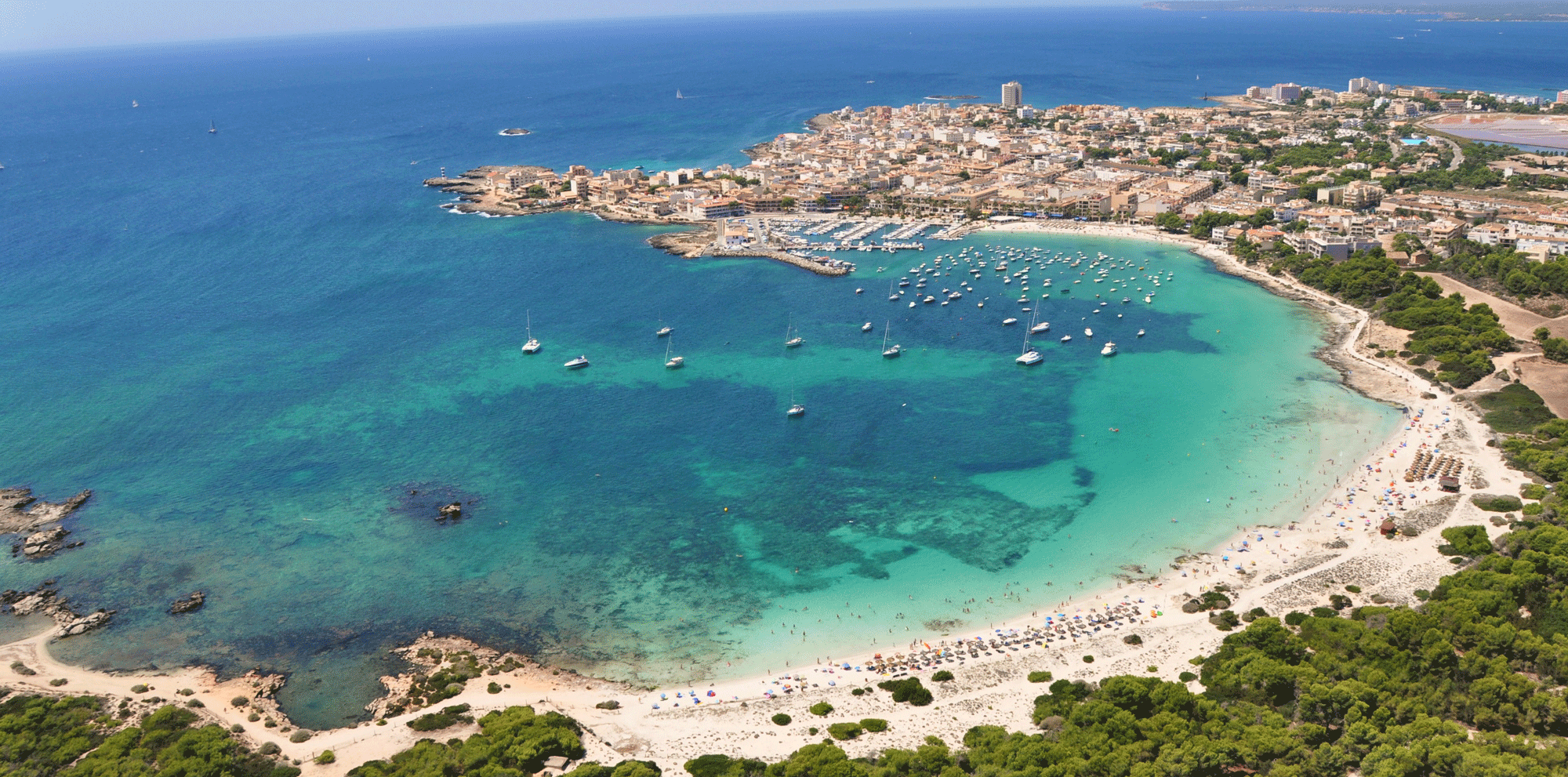 3. S' Amarador
This beach will have both you and the kids in awe for its stunning location in Mondragó Natural Park. The best thing about this place is that it remains unspoilt but has just enough facilities to make your beach day with the kids just a little easier. You can always pop over to Cala Mondragó or Cala d'en Borgit if you fancy a change, as they are both within walking distance.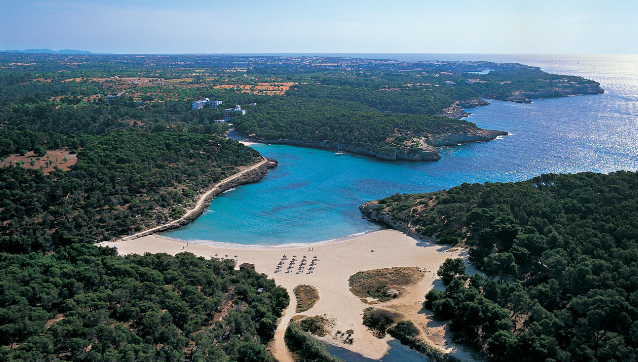 4. Cala Pi
Small beach located in Llucmajor, not far from Palma. Perfect for families as it has shallow waters and services nearby.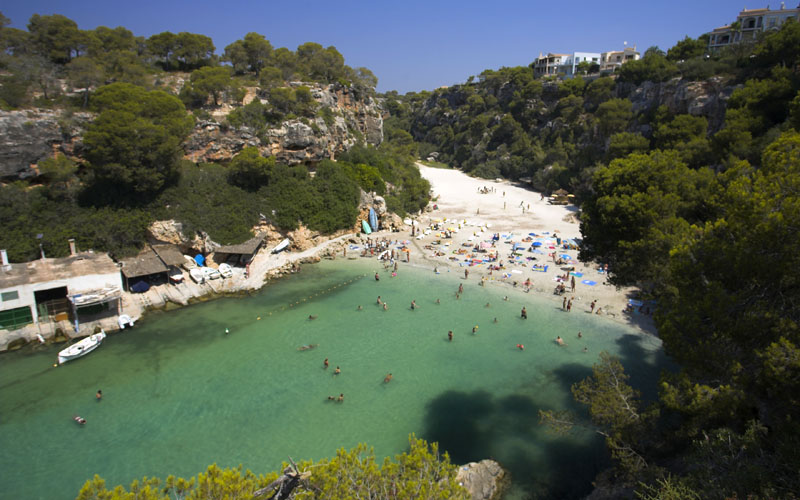 5. Es Dofí
Not as famous as other beaches in the South, but just as beautiful, Es Dofí will remind you that paradise consists of white sand and crystalline waters. Walk East for about 1,5km from Colònia de Sant Jordi to find this little gem.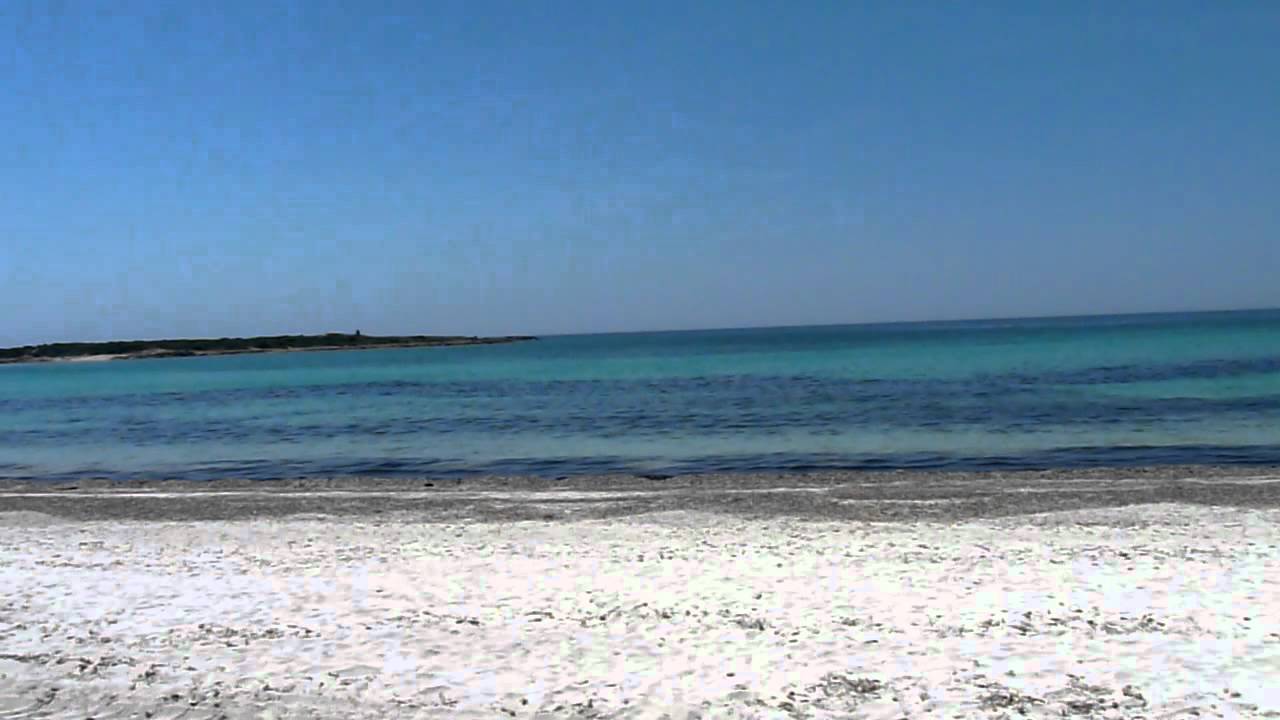 6. Cala Mondragó
Mondragò Natural Park is called after this beautiful beach. Unspoilt and cared for, Cala Mondragò is definitely a must when visiting the island as it remains uncorrupted yet it is fairly easy to access.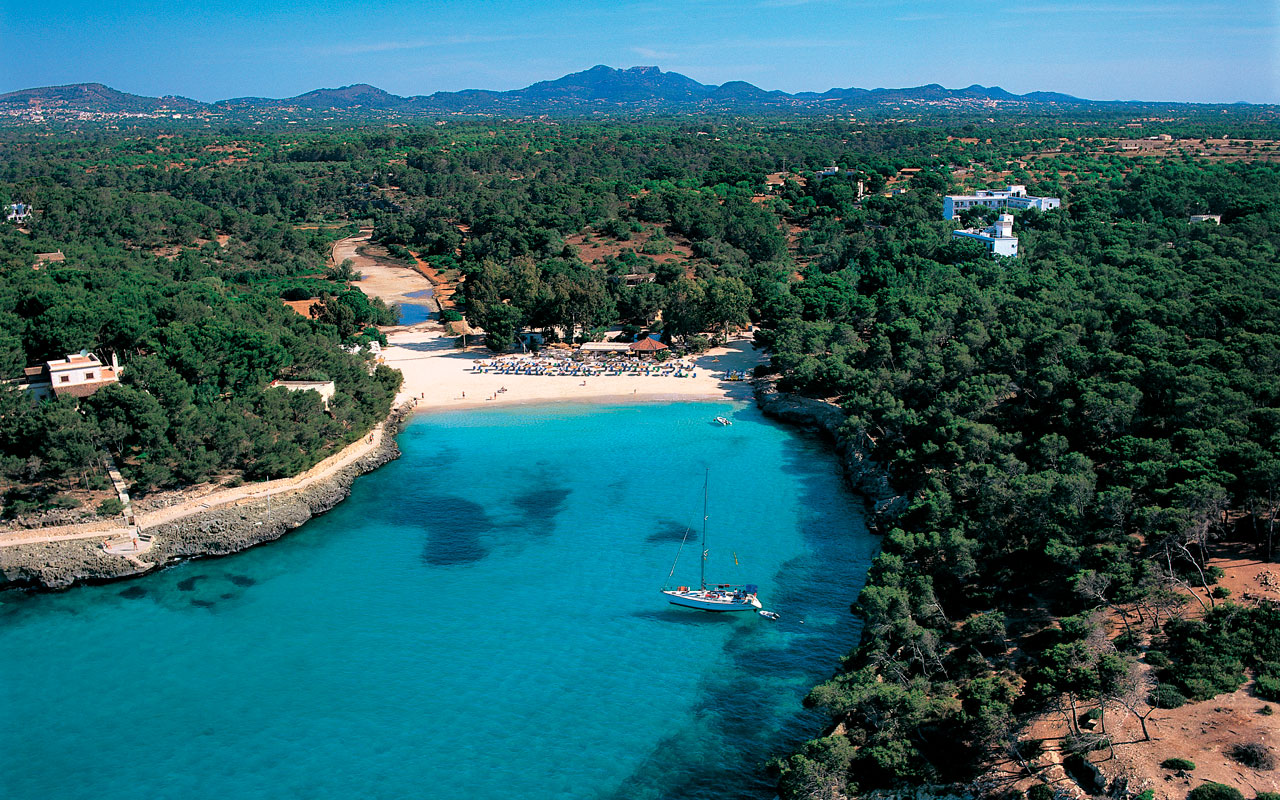 7. Cala Llombards
Narrow and deep beach located among pine trees and cliffs in Santanyí. Another fantastic spot for a swim.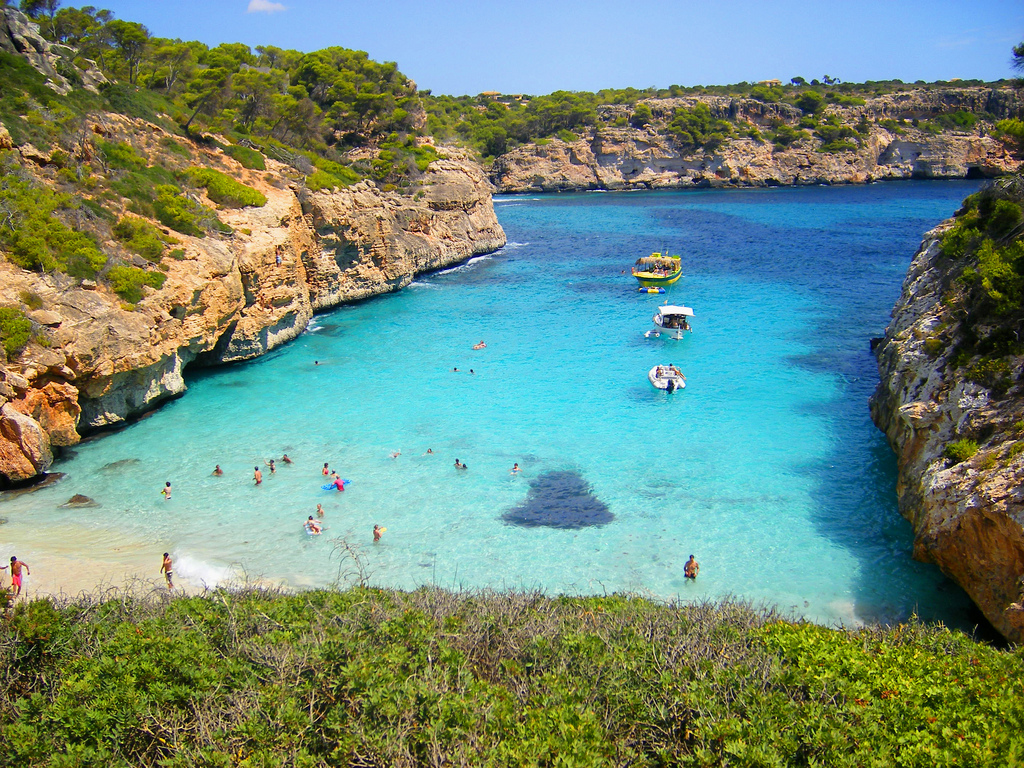 8. Caló des Màrmols
Caló des Màrmols is a little gem hidden among the cliffs of the Southern coast of the island. It's a lengthy hike to get there all the way from Cap de ses Salines, but the trail follows the coastline, so you'll get to see some of the most fantastic views on the island.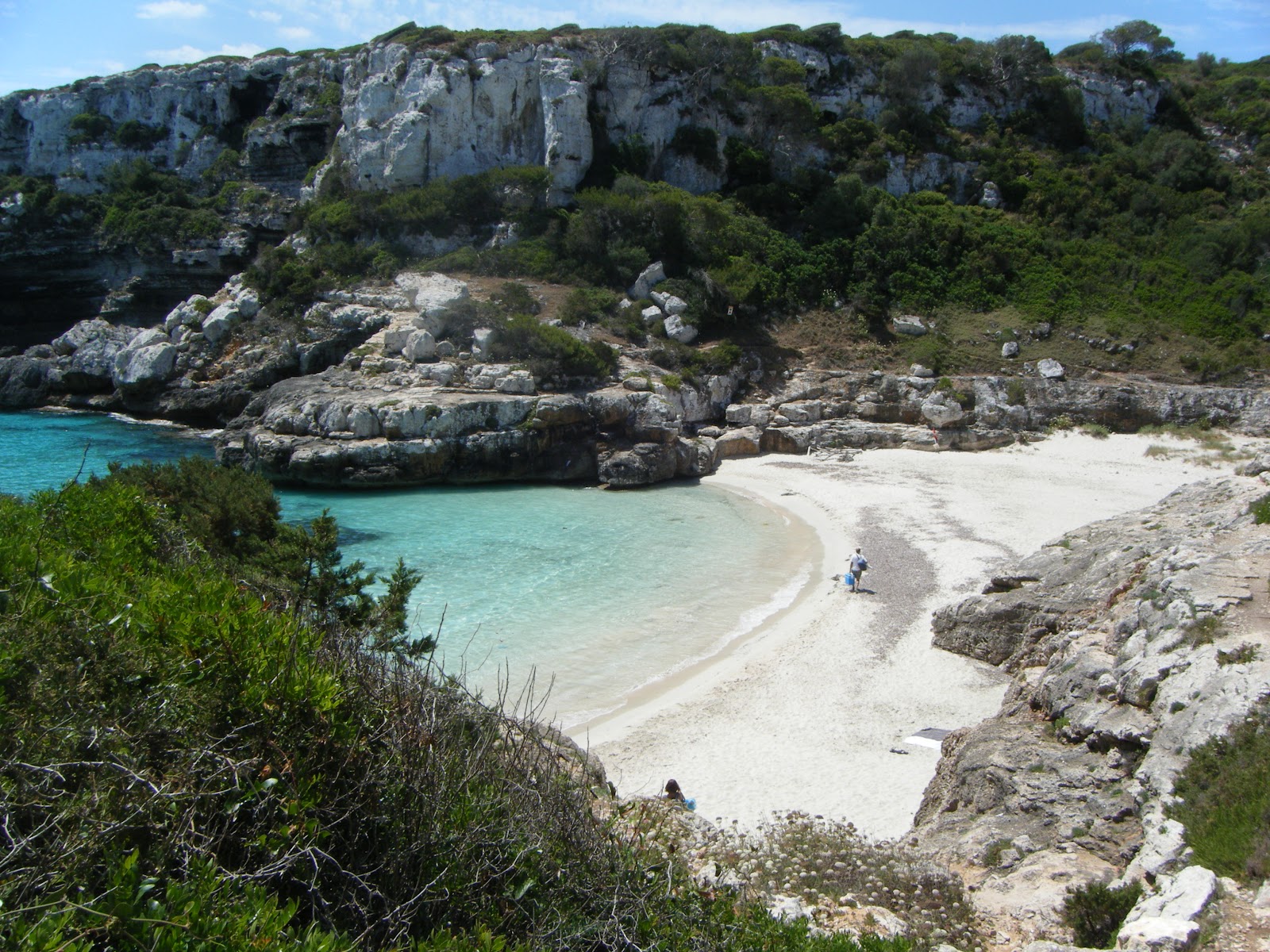 9. Caló des Moro
This idyllic spot is perfect to spend a romantic day on the beach. There are no services on this beach, it's all about the beautiful scenery and enjoying each other's company.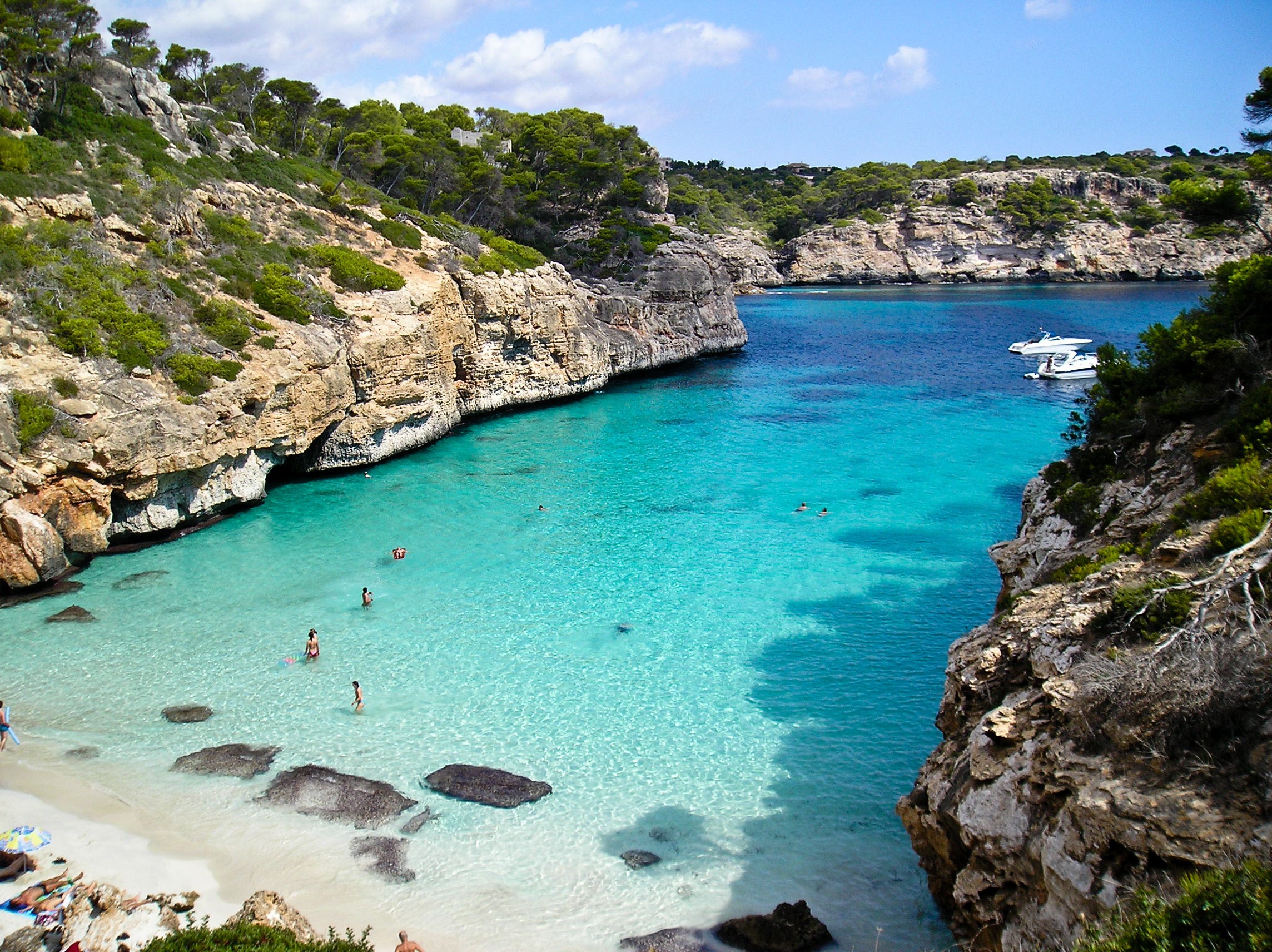 10. Es Caragol
Known as the most southern beach on the island, Es Caragol is another long stretch of sandy dunes and crystalline waters, typicial from this part of the island. You need to walk for a couple of kilometres to get to the beach but the destination is definitely worth it.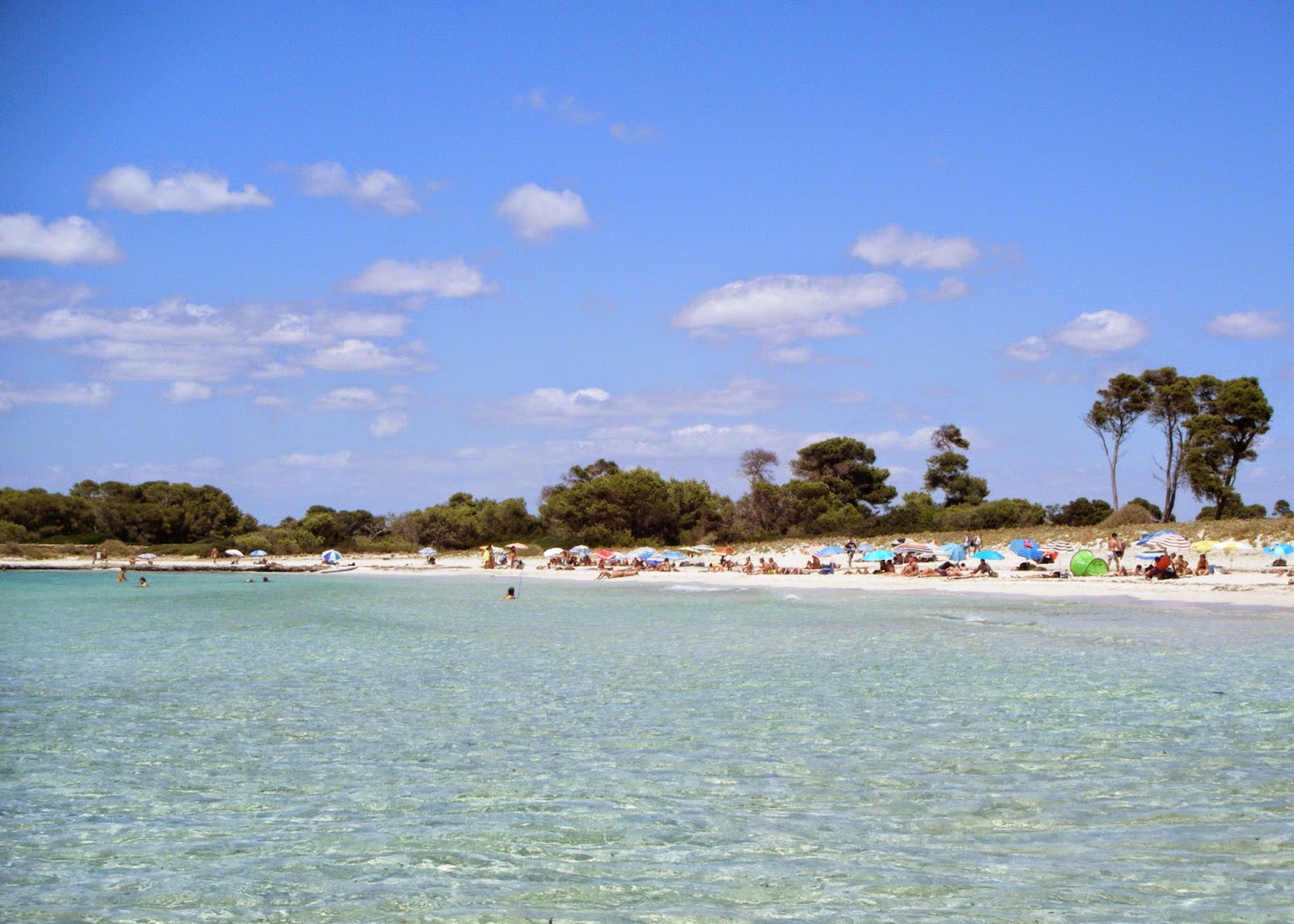 For insider knowledge on Mallorca contact is on +34 971 702 749 or info@deliciouslysortedmallorca.com