We've hit the ground running in 2018 and here in the DS events team, we are getting seriously excited for a summer of spectacular Ibiza weddings!  In true style we've compiled our personal top 5 wedding trends to help you dream up the perfect day by adding a little bit of what's going to be hot in the year you say "I do"!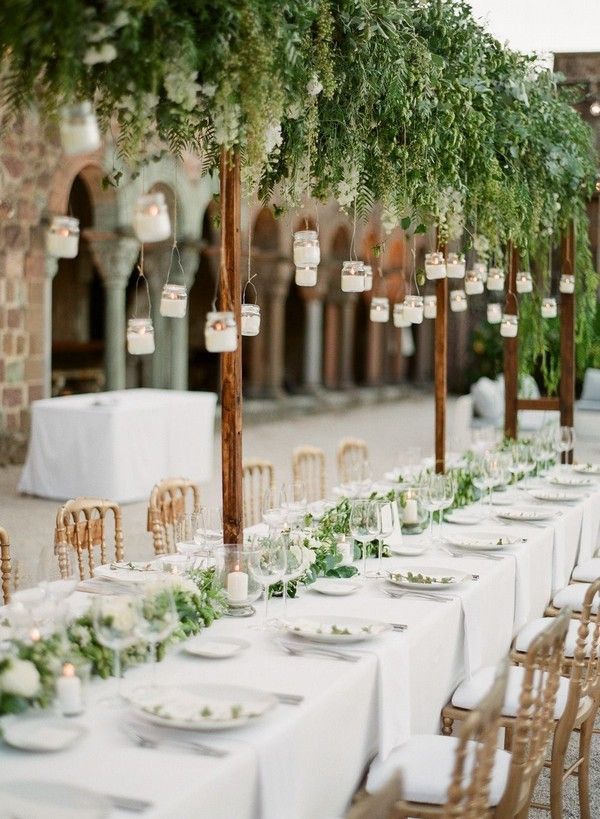 1) Hanging Floral Installations and Living bars
Take your wedding reception to new heights by hanging décor up above!  From simple greenery and carefully undone florals, to statement light fixtures covered in vines.  What better way to open the space and have some fun playing with heights and viewpoints at the same time.  Give your guests the freedom to gush about how beautiful the ceremony was over dinner by making towering obscuring centrepieces a thing of the past.  You'll discover the green theme doesn't stop there, as living bars start popping up all over the wedding scene.  We know all the clever tricks for using freshly cut foliage, potted plants and climbing jasmine as an 'instagram worthy' way of transforming your bar experience.  Cheers to that!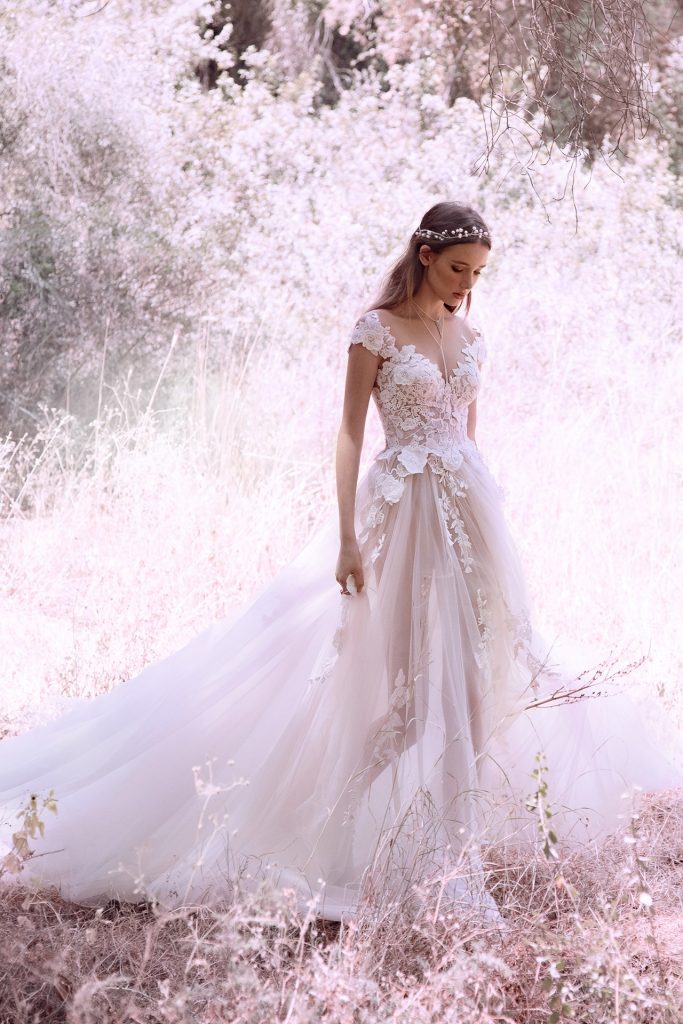 2) 3D Florals
It's all about Harry and Meghan this year with brides and romantics alike getting drawn into the whirlwind of the fairytale princesses.  2018 brings in a whole new season of wedding dresses and we're loving the burst of romantic lace flowers adorning minimal chic gowns.  There's a real focus on sheer fabrics and 3D texture, which all kicked off with that feather couture Ralph and Russo engagement dress.  For some seriously jaw dropping inspiration look to Viktor & Rolf  and Oscar de la Renta, who have captured the whimsical feel perfectly.
Let your inner child go wild……..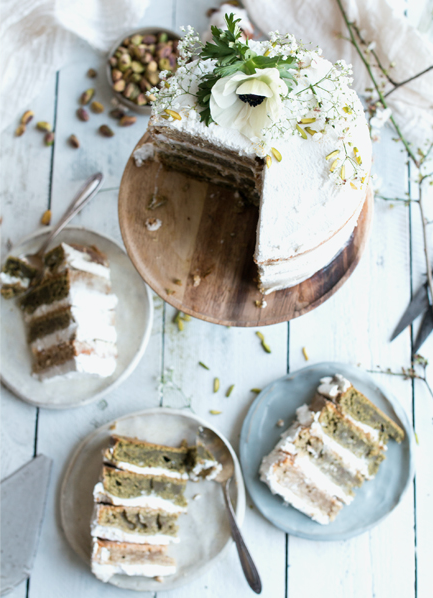 3) The Alternative Dessert
We're hurtling into a new age of seriously eco and health conscious brides and grooms with dietary requirements reaching an all time high.  Our couples are looking for a 'new food' experience, that resonates with their personal style. We say 'great'!  Bring out the quirky dessert tables, mocktails and something for everyone!  It's all about what we do best here in Ibiza, using family recipes, farm-to-table produce, tailor made 'para picar' appetiser stations and creative desserts.  Who says healthy can't be tasty?  Take this simply stunning vegan matcha and pistachio 'tres leches' wedding cake with sage and lemon which would delicately compliment any bridal colour scheme.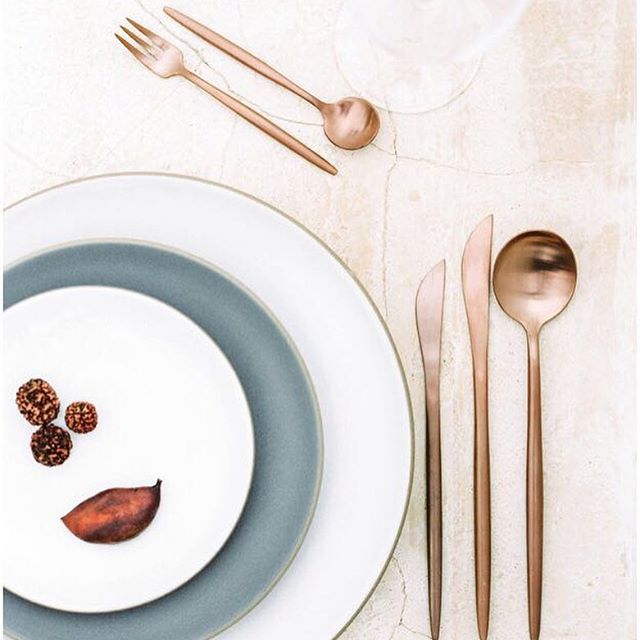 4) Marble and Copper
Copper is set to be massive for 2018 and we absolutely love its understated elegance.  Moving on from rose gold there's a certain coolness to copper which we've been seeing all over the place paired up with marble to create some beautifully textured tablescapes.  Go for rustic artisanal matt or simple sleek and shiny and incorporate accents through cutlery, glassware, tea light holders and lanterns.  The great thing about this material is that it's super affordable but highly effective especially when reflecting candle light, bringing a romantic warmth and contrast to the space.  Don't forget to keep some vintage copper mugs on ice for the after dinner Moscow Mules that are sure to cool your guests down and get the party in full swing!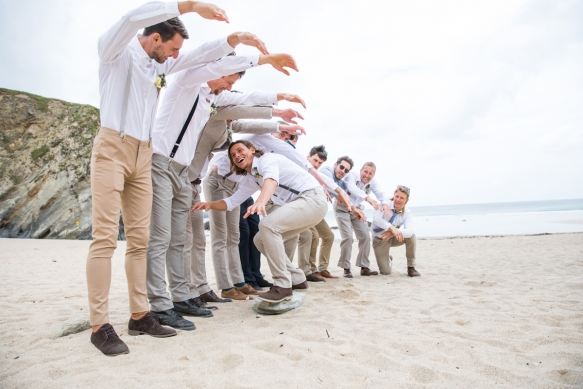 5) Fun and Games!
It's getting bigger and better and all about having as much fun with your guests as possible.  Our lovebirds are craving more interaction and for their guests to step in and share the limelight too!  There's a big call for casual lawn style games from beach cricket and croquet to giant Jenga, connect four, boules and human chess boards.  It's fun for all the family and sure to bring out a few hidden personalities along with those regular show-offs!  The 'photo-booth' concept isn't budging but morphing into simply using props with nature's backdrop; the so called 'no booth-booth' and Ibiza has simply the most perfect settings…..trust us!  We're also seeing a competitive lean towards getting that unique comedy snap, with wedding photographers playing with perspective and backgrounds to capture insta-worthy group shots that last a lifetime.  Surprise weddings are more and more common and what's more celeb-style than inviting your guests abroad to an engagement/birthday party which secretly turns out to be your big day itself!?  It's the perfect way to keep all those unwanted opinions at the door and create an experience your guests will never forget that's truly all about you.
Well, there we have it!
We can't wait to get stuck in and share with you what the summer brings so watch this space, keep sharing and let's rev up the romance for 2018!