Bordering Ibiza Town, Marina Botafoch has always been an iconic place to spend time on the White Isle. With so much going on in the marina life, read on to find out the best and most stylish places to be seen with family and friends, be it for dining, dancing or some fantastic retail therapy. We love the luxurious vibe of the Marina with its modern and cutting-edge style along with the inescapable scenic views of Dalt Villa. For any time of the day there's always something fun to be done!
FOR BREAKFAST:
CALMA CAFÉ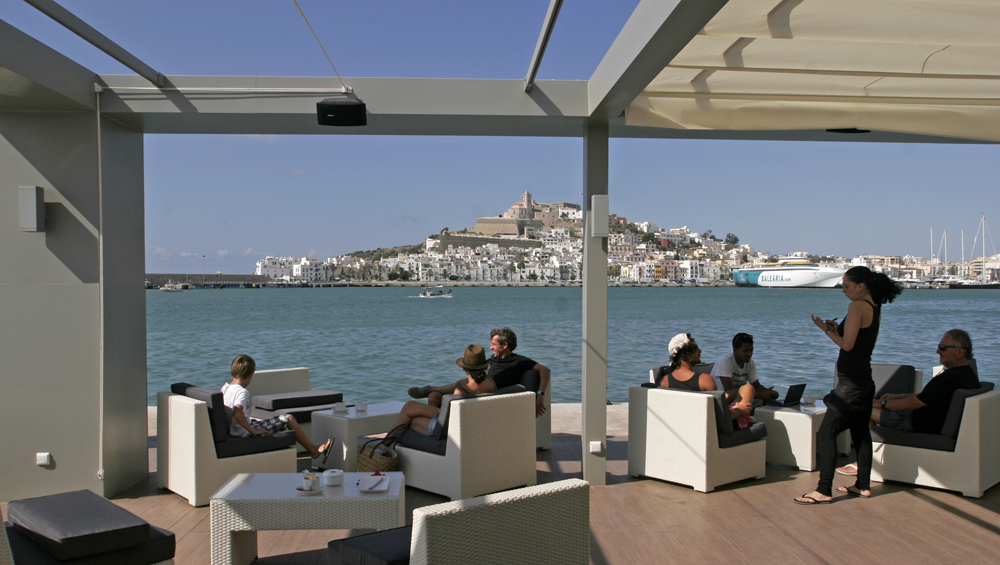 Calma Café is without out a doubt one of the best locations of the port. Enjoy the cafe's spectacular view of Dalt Villa with a beautiful breakfast, a lazy lunch or a divine dinner – this place is open at all the right times. We like Calma's chic and modern style with its predominantly white colour scheme and minimalist architecture as well as the magnificent Mediterranean cuisine and fresh seafood specialities. We would recommend this place for a late lunch to sit by the waters edge and watch the goings on of the harbour as the yachts come and go in style…
CAPPUCCINO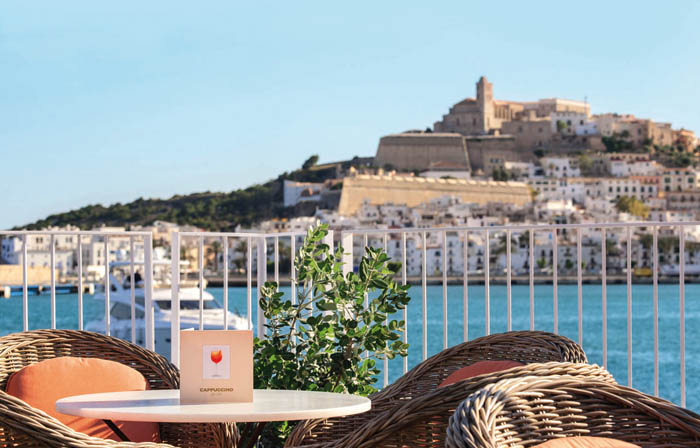 Characterised by their stunningly unique architecture and design, we love Cappuccino's style. However, it isn't only the style that is impressive but the quality and immaculate presentation of their cuisine. With so many appealing options, it's difficult to recommend a specific dish but we would say the Eggs Benedict and Bloody Mary's are the best on the island! Cappuccino describes themselves as 'music, art and culture, but above all things,  a group of people working towards the creation of a truly special experience for each of our clients' – we couldn't agree more!
CAFÉ SYDNEY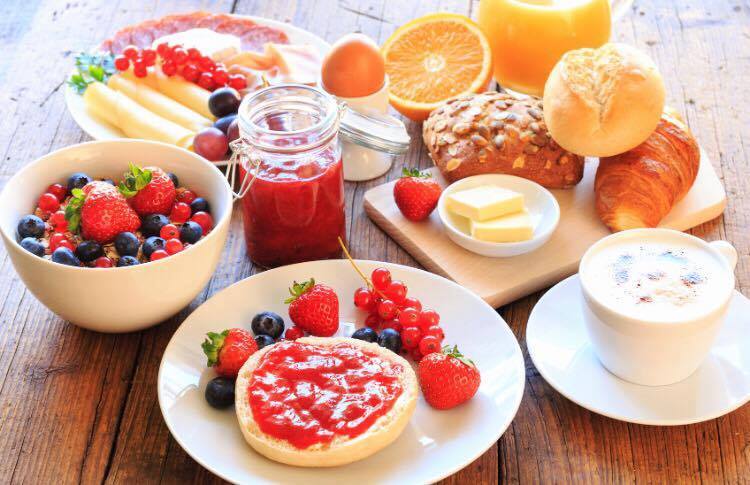 For a fantastic start to your day, we would highly recommend drawing up a chair on the sunny terrace at Café Sidney. With a fab variety of international and Mediterranean cuisine, relax and enjoy the view across the harbour in this gorgeous location. Indulge in a selection of juices and delicious coffee whilst browsing the menu. Using exclusively fresh ingredients all of their dishes taste just like a great home-cooked meal, we particularly like their smoothies for an energising breakfast and for lunch we adore the green tagliatelle with salmón, white wine, veggies and cream – yum…
FOR DINNER:
IT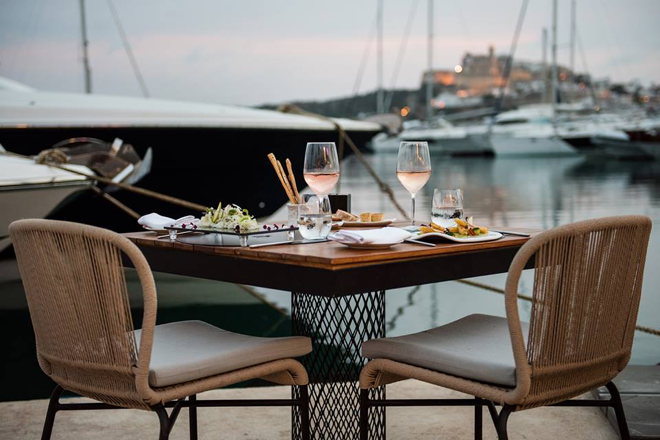 IT-Ibiza is a 'small temple of the best Mediterranean cuisine' located in the beautiful Botafoch. Easily accessible by boat or land, this location is for the lovers of Ibiza's sublime beauty. Here, head Micheline star chef, Massimo Larosa, pushes his own culinary studies based on freshness, Mediterranean tradition and the flavours of southern Italy to the highest levels. IT is a 'daily effort to celebrate beauty, taste and simplicity'. We love this restaurants location with the stillness of the water and the killer view of the town!
TRATTORIA DEL MAR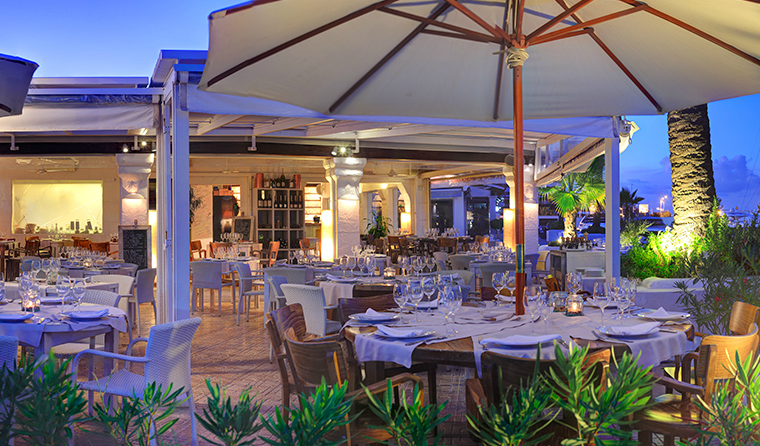 If it's an incredible Italian dinner you're looking for, Trattorio Del Mar is certainly the place to go. We are incredibly fond of the luxurious atmosphere here seamlessly intermingled with the warm, welcoming Italian family vibe. Lounge on the terrace among palm trees on the waters edge and spoil yourself with world-class cuisine and a selection of wonderful wines whilst experiencing the iconic view of Dalt Villa across the calm marina. We love going to Trattorio Del Mar with larger groups as the round tables are perfect for accommodating larger parties. The 'Mamma's' homemade desserts are special treat… See you there!
GIARDINETTO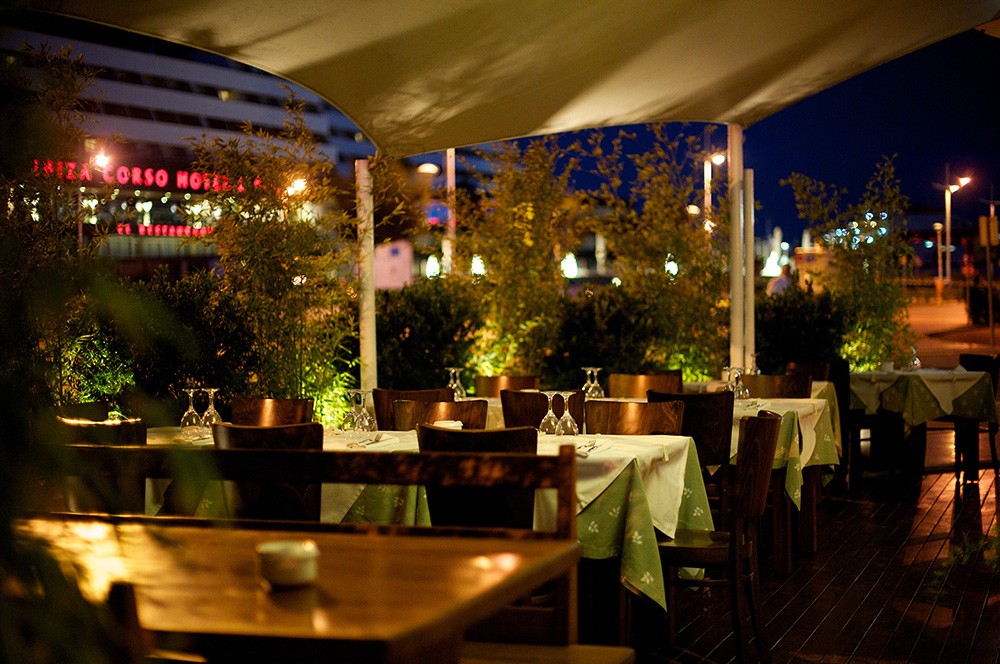 An alternative Italian option is the picturesque Giardinetto. Having had 17 years of unwavering success, you can bet your dinner will be of the highest class regarding cuisine, service and the general experience. Having always had the same family management, the most traditional dishes of Italian cuisine as well as a large variety of pizzas can be found here – all totally delicious! This spot offers a warm terrace, bordered by plants and flowers, where you can taste a selection of specialties a stone's throw from the beautiful yachts with the romantic backdrop of the Old Town. An assortment of Italian and Spanish wines are also available here for the ultimate relaxed experience.
FOR COCKTAILS:
SUSHI POINT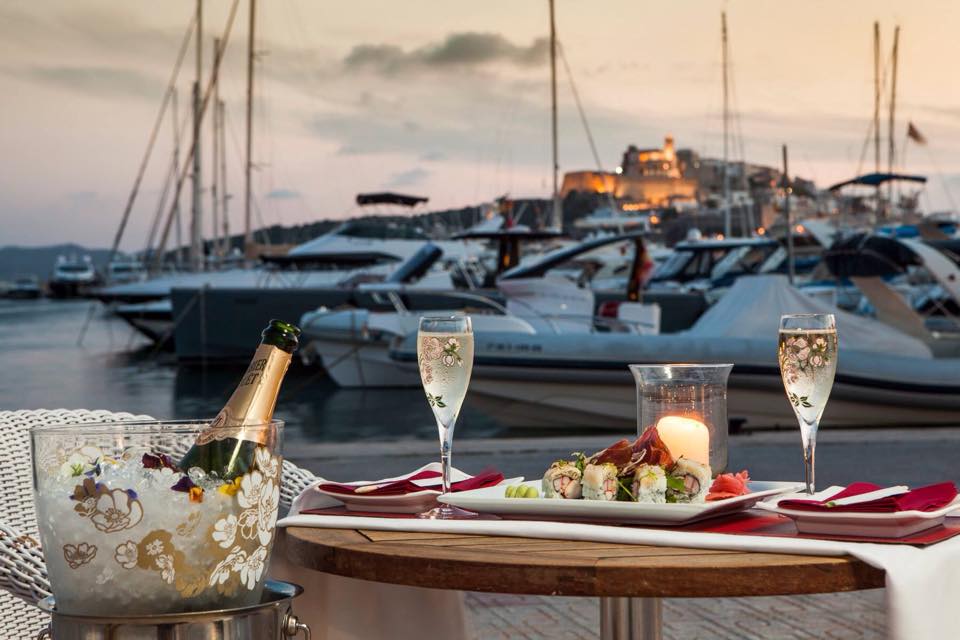 Sushipoint Ibiza is a place to dine in style in its modern, edgy setting suiting the marina life. Here you can taste some of the best Asian and Mediterranean dishes on the island as well as variety of impressive and delicious cocktails. This is one of our favourite spots in the marina to watch the sun go down in this upbeat setting if you're looking for a fun evening. The candle-lit atmosphere, is relaxed and everything is run excellently for a smooth and enjoyable evening. Sushipoint is the perfect spot for a pre-drink before going out on the town.
BLUE MARLIN MARINA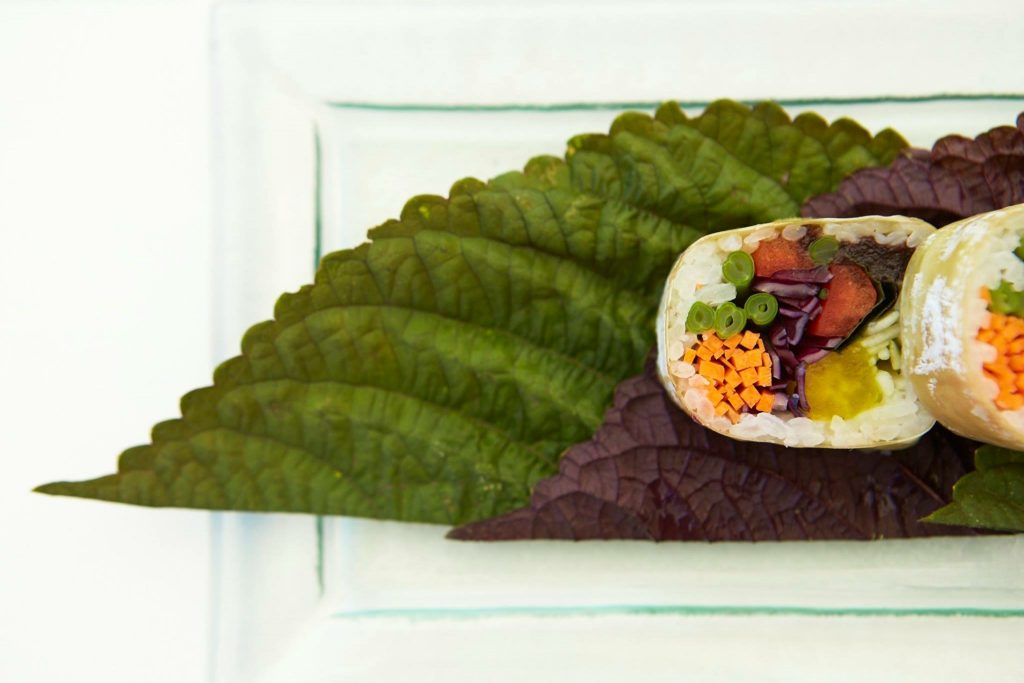 With a variety of gastronomic styles, the Blue Marlin Marina is a must visit. Sip on ice cold cocktails on the terrace as freshly prepared Peruvian cuisine is served directly to you with a smile. A little taste of the luxurious life, watch and become one of the beautiful people of Ibiza parading around to the sound of DJ mixed mellow beats. Our top tip is to stay and watch the sun sink into the horizon as the day cools down and the club hots up…
A SON DE MAR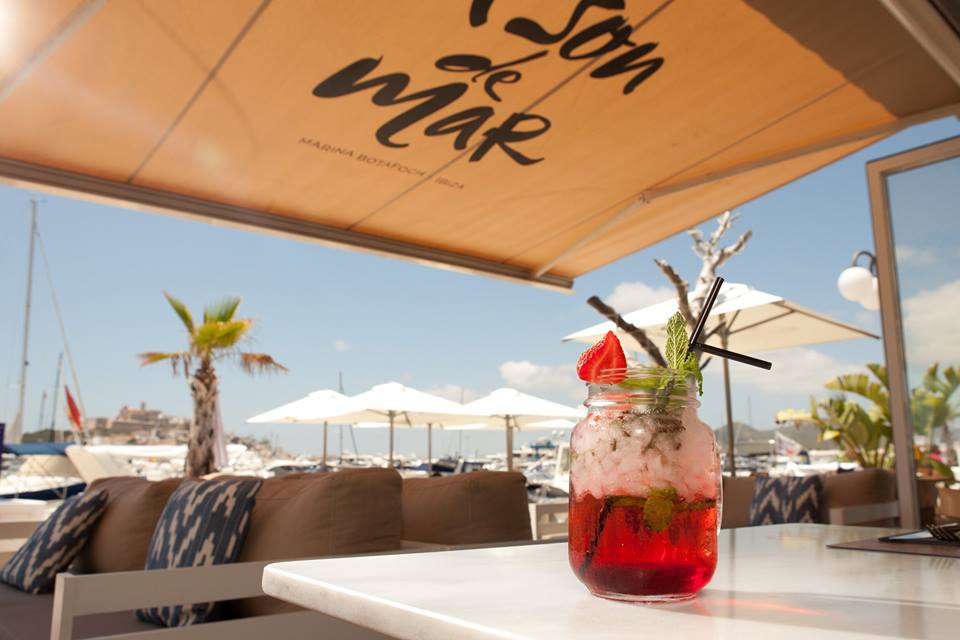 A Son De Mar 'sounds like the sea and tastes like the Mediterranean' and is the ideal location for a more alternative style cocktail if you are feeling like breaking out of the normal. However, just because their aesthetics are slightly different we would rate their cocktails just as good, if not better, than some of the more conventional spots. With a combination of the most special flavors in on the cocktail menu, seize the chance to enjoy this exclusive atmosphere as we enter October. A Son de Mar restaurant offers the ideal place for a beautiful evening with the sea breeze brushing your face as you sip you're drink – sounds ideal…
FOR DANCING:
LÍO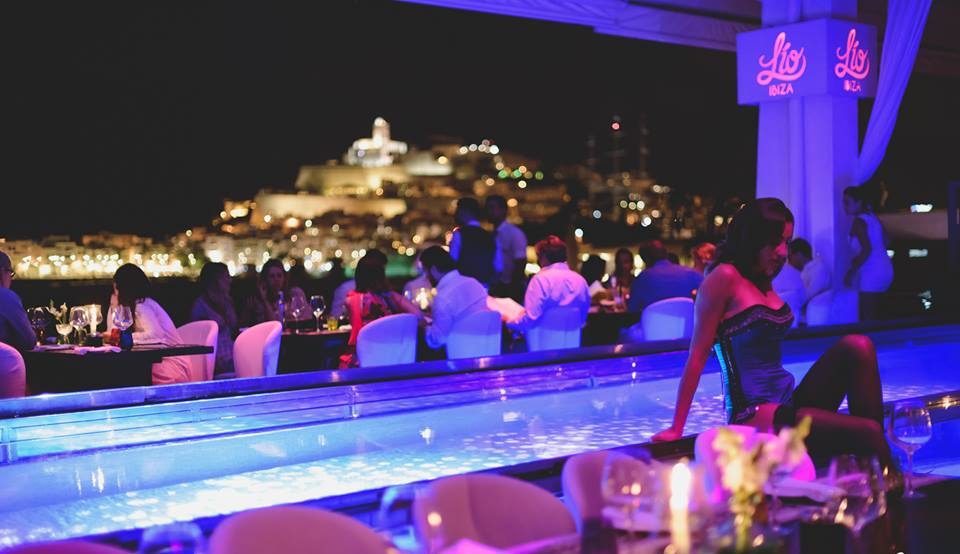 Rocked by the waves and lit by Ibiza town, Lío sits under the moonlight shrouded in various aromas and tastes – the perfect location for elegantly mischievous nights. A happy middle ground between clubbing and fine-dining, we love the alluring and happening vibes here! Famous for its cabaret shows, enjoy world class entertainment with a cocktail in hand and if you can bear to look away from all the captivating glamour and theatre, treat yourself and gaze up toward the beautiful Dalt Villa across the water – simply magical. Having been described as taking 'dining to another level', we would highly recommend this location for an all-round cracking night!
STK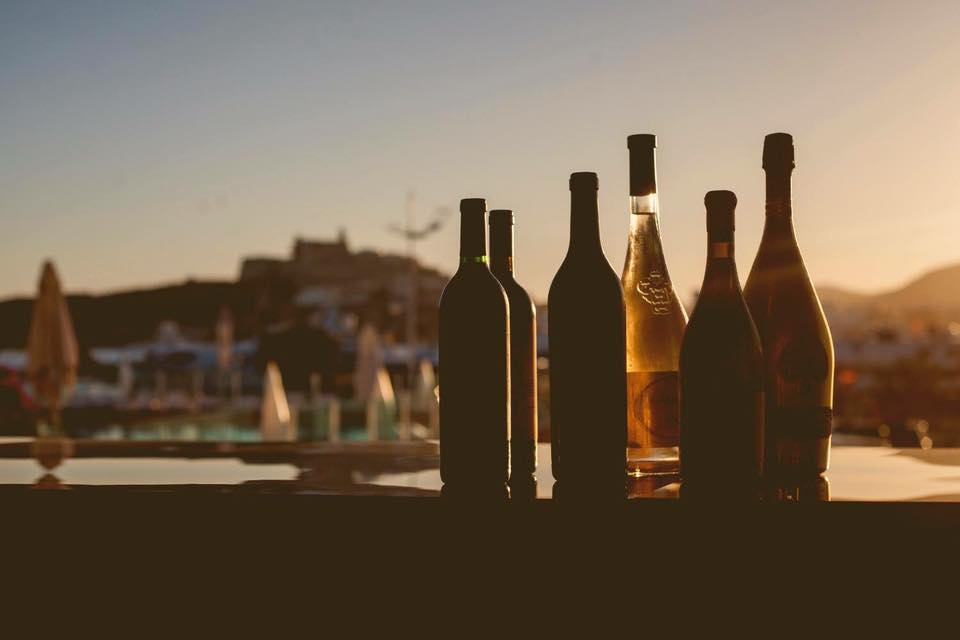 Having been described as 'one of the sexiest modern steakhouses to hit the scene', STK is a must visit in the marina. Wonderful for private events and just a drink with friends, this place is top notch. Boasting a beautiful ocean view terrace, STK Ibiza is a sophisticated dining experience brought to you by the renowned US One Group owners and found in New York, Las Vegas, Miami, LA, London and Milan we feel privileged to have one on our little island! 'STK Ibiza offers USDA Prime cuts of delicious steak mixed with an eclectic mix of international dishes to suit all tastes'.
FOR SHOPPING: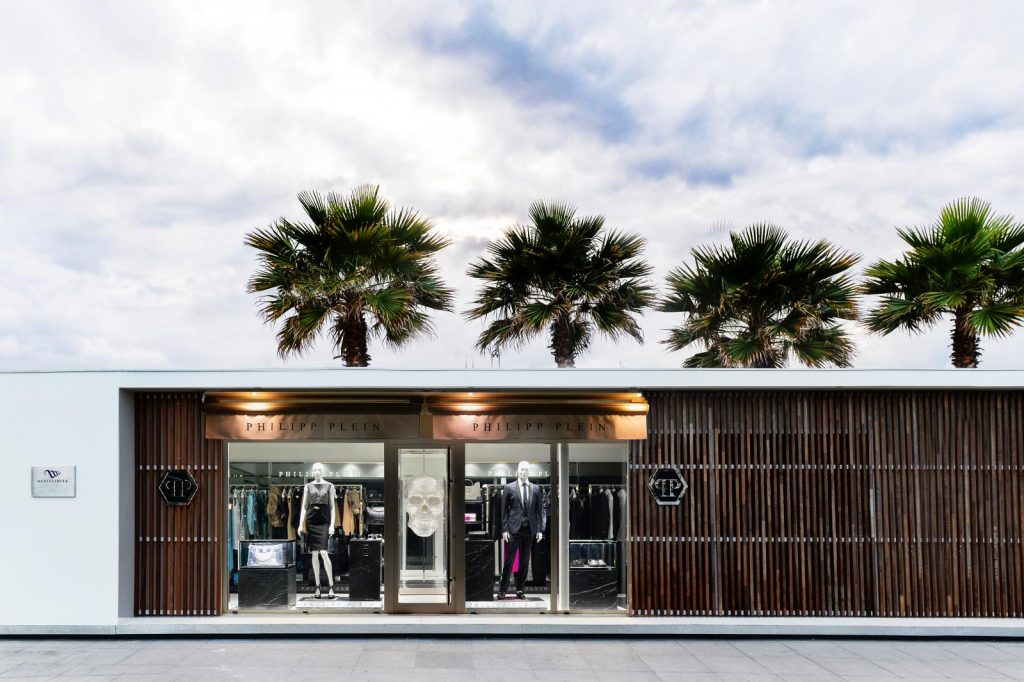 If not for anything, the marina is fantastic for luxury shopping. Although there aren't hundreds of shops, it is very much so a situation of (high) quality not quantity. Various lavish boutiques can be found along the waters edge such as Philippe Plein and SPRMRKT Ibiza. Other designer brands like Brunello Cucinelli and Kurru Kurru have set up shop in this ultimate chic environment. If you're looking for just swimwear, make your way down to the VILEBREQUIN swim shop for some outrageously trendy seaside wear, from bikini's to kaftans, flip-flops to hats. The clean, quiet and civilised nature of the marina makes it the perfect place for some retail therapy, as well as all the irresistibly deluxe brands being there!