Welcome back to your one stop shop for wedding news and views. Next topic in our weekly forays into the world of wedding beauty…make-up!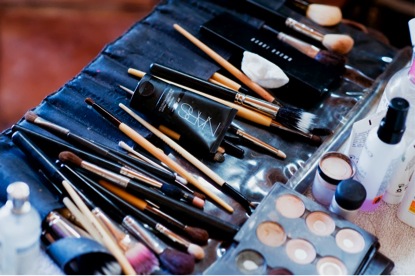 Bar none, one of the best parts of the wedding is that first look between bride and groom. Whether its a sneak preview before the ceremony or the grooms gasp as his bride walks down the aisle, those are the key moments that make a wedding day unforgettable. Here to make sure you look your absolute best (and get that well deserved "gasp") we have asked friends, mums, past brides, and our very own make-up artists to give you their top tips for bridal make up. So whether you decide to hire a make up artist or not, there is advice for all in Deliciously Sorted's very own make-up DO's and DONT's.
DO have a trial run! This is extremely important. We suggest having a trial run at least 3 weeks before the big day so as to leave plenty of time in case changes need to be made.
DONT wing it – Bring ideas and inspiration to your trial run. The make-up artists we work with love to have ideas of how you like your make up. That way they have a base to work with to help you create your ideal look
DO get a professional in, whether it is just for advice or to actually do your make-up on the big day. Your wedding make-up should not be like your everyday make-up. The makeup artists we work with have years of experience working for brides in Ibiza and they know what to use. In this heat you have to be weary of your concealer melting off. For this they can suggest special products that help your make-up last right through the day and take you into the night.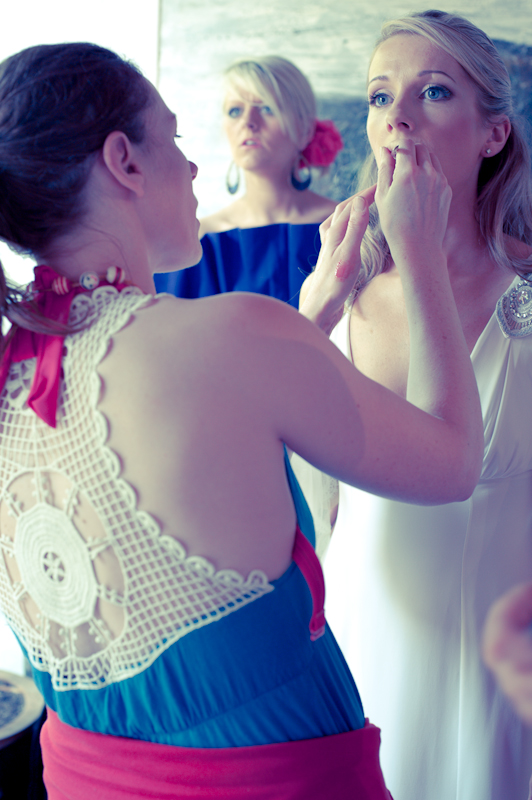 DONT forget to take photos during your trial run. We have seen many brides have their trial run and forget to take photos. Try it with flash, without flash, in the daylight and close up. Your wedding is the one day you will be papped (unless you are a celebrity) so it's important to see how your make-up holds up to the cameras.
DO where a white t-shirt to your trial run (or if you are not wearing a white dress, wear a t-shirt that is the same colour as your wedding dress). People tend to underestimate how different your make up can look against different coloured clothes.  
DONT be afraid to use false eyelashes. We suggest using individual false eyelashes and or tint your own ones. This way your eyelashes will stay long and luscious throughout the day and evening and even take you through to the hangover brunch or breakfast the next day (also if things get tearful your mascara won't run)
DO focus on the most important elements of your look like, natural looking skin, softly groomed eyebrows and feathery lashes. Treat this as the base then once you have these basics down you can start adding to the rest of your makeup whether its smokey eyes or coloured lips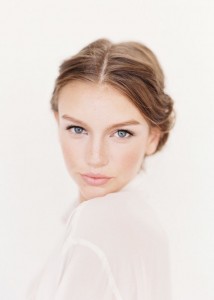 DONT go to dark on your eyes. Remember the criticism that the ultimate bride, Kate Middleton, got for her dark eye makeup on her wedding day. If not definitely look it up. Its ageing and makes you look tired so avoid at all costs.
DO bring eye drops. We believe this is a very underestimated beauty tool. Leading up to the big day there can be a lack of sleep, nerves, stress, or tears and it's your eyes that give you away. Eye drops will just give your eyes that extra sparkle on the day.
DONT  be afraid to add a bit of colour to your lips. Pale lipsticks can sometimes make you look washed out so if you are going to add a pop of color choose a lipstick that is two shades brighter than your usual one.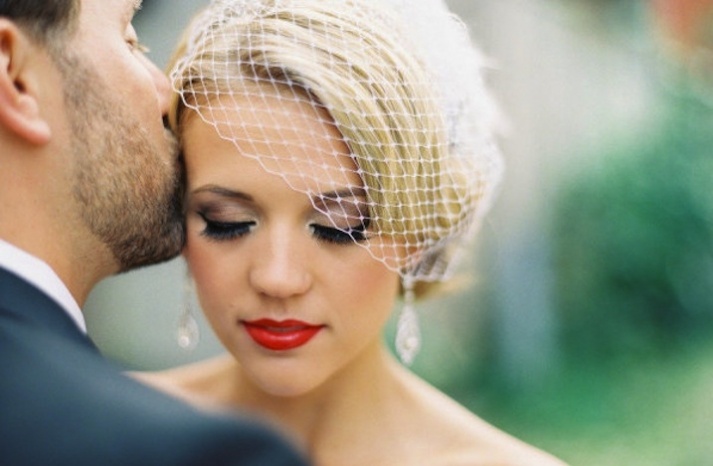 Last but certainly not least….
DO take – your – time. Your make-up should not be rushed. We suggest allowing at least 45 minutes which will give you plenty of time.
Until next time xxx