It goes without saying that there are some rare species of clubbers in Ibiza. They will flourish on a diet of vodka and Pringles, trek that extra mile for their fix of fish and chips, and god forbid, try and order chicken nuggets at Juan y Andrea.
But of course, there are those of us who like to see a little more daylight than your average West-End warrior, and cannot think of anything more tragic than travelling somewhere as culturally diverse as Ibiza and not sampling the local delicacies.
Now whilst here at DS we just love to secure you the best table in our favourite restaurants, did you really think we would leave you stranded when it comes to the all-important, crucial task of ordering?
Well no need to panic, this week we are delighted to bring you the Deliciously Sorted guide to Spanish/Ibicenco cuisine!
Comida
Forever cursed by my amigos for pronouncing it wrong, it wouldn't be a blog post on Spanish food if I didn't include Paella. This scrumptious saffron rice dish can be made with vegetables, chicken or seafood, and can often be a two-man job to carry to the table!
However if you're after something slightly more Ibizan, we recommend Sofrit Pages, tamely spiced lamb, pork and chicken mixed with the Ibizan sausages, sobresada and butifarra. Simply yum.
Or, if fish is the order of the day, look no further than Bullit de Peix. This traditional Ibizan fish stew is often served with ali-oli (the too-good-to-miss Spanish answer to garlic mayo) and arroz a banda, mild rice made from the mouthwatering broth of the stew. You can thank us later.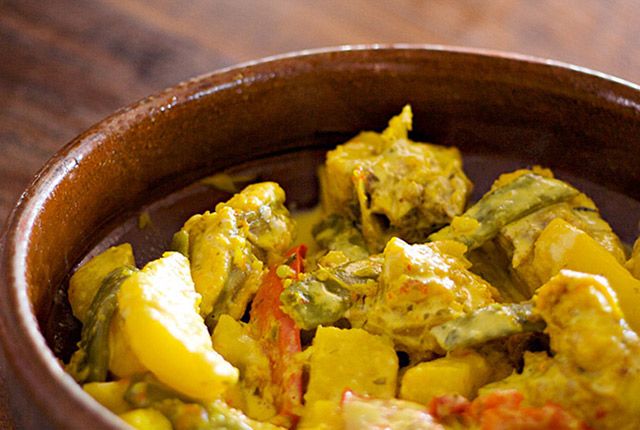 Bebida
The feast is over, and whilst you sit there pondering whether you have acquired an actual foetus of food, rubbing your contently plump belly, the waitress brings over a greeny yellow, slightly disconcerting shot. Don't panic, this is Hierbas.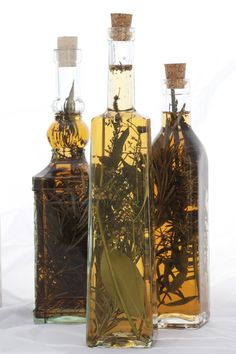 An aniseed flavoured liqueur with various plants and herbs. Supposedly great for digestion, this delightful, (or for some not so delightful!) concoction has been produced on the island for over 200 years, notoriously marking the start of many 'you had to be there' evenings. Cheers!

Our next dancing juice is traditional Spanish Sangria; red or white wine, or even champagne, with added spirits and/or juice, accompanied by chopped fruit. The recipe varies depending on the bar tender, but undoubtedly a summer staple.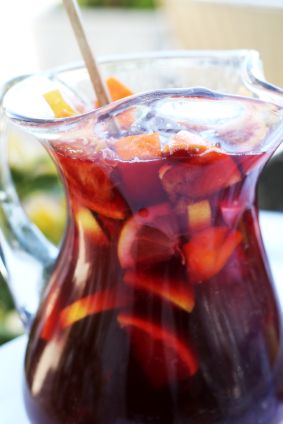 Also worth a try, especially if you're sweltering in the midday sun and trying to keep your cool at Ses Salines, is a Granizado. If you find a gooden', this consists of locally grown fruit, squeezed, frozen and crushed for your schluurping pleasure.
Bon appetite, or as the Spanish would say, Que aprovechéis!
Don't forget that our wonderful chefs are available all year round, or why not get in touch with one of our team here or on 971197867 for the best Autumn restaurant recommendations?
Yours deliciously x