Although the end of the widely acknowledged summer season has drawn itself to a close, our magical island is still as flooded in sunshine as June, it seems we have a second spring on our hands! Fewer people and more sunshine is the answer to everyones holiday dreams and so we would highly recommend coming out to enjoy the sensational sun and sea at such a pleasurably unassuming time of year. As the weather is so lovely, we have come up with a list of Ibiza´s best outdoor activities that are near to your very own luxury villa to make sure that your stay on the island is as fabulous as possible this October…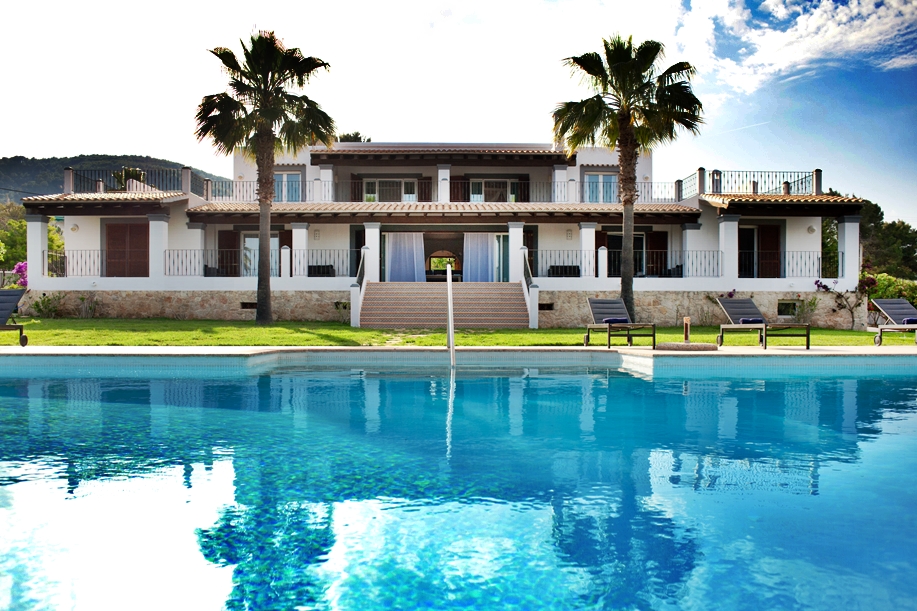 Casa Delicious is a comfortable modern villa with a large swimming pool located in the countryside close to Santa Eularia. This spacious modern villa is surrounded by lovely lawns and tall palm trees. There are large terraces to dine on or simply chill out, with the upstairs terrace benefiting from sea views in the near distance. The picturesque pool is ideal for all with plenty of sunbeds and a big lawn for the children to play on whilst you relax. Inside it is again very spacious with crisp clean lines, plenty of light streaming in from outside and all your expected mod cons. A wonderful villa for all your family and friends.
Local Activity: Acrobosc
Call it sport or adventure, for everyone the first time is definitely a challenge. Acrobosc Ibiza, the aerial adventure activity, is located between Santa Eulalia and Es Canar and offers a unique experience for all of you adventurers and is a perfect family activity. With three different levels, there is something for everyone, offering the exciting blend of rock climbing with an obstacle course whilst being high in the trees! This is the perfect weekend treat for the family, particularly with the weather being so gorgeous we would encourage everyone to be outdoors as much as possible and the Acrobosc adventure is ideal.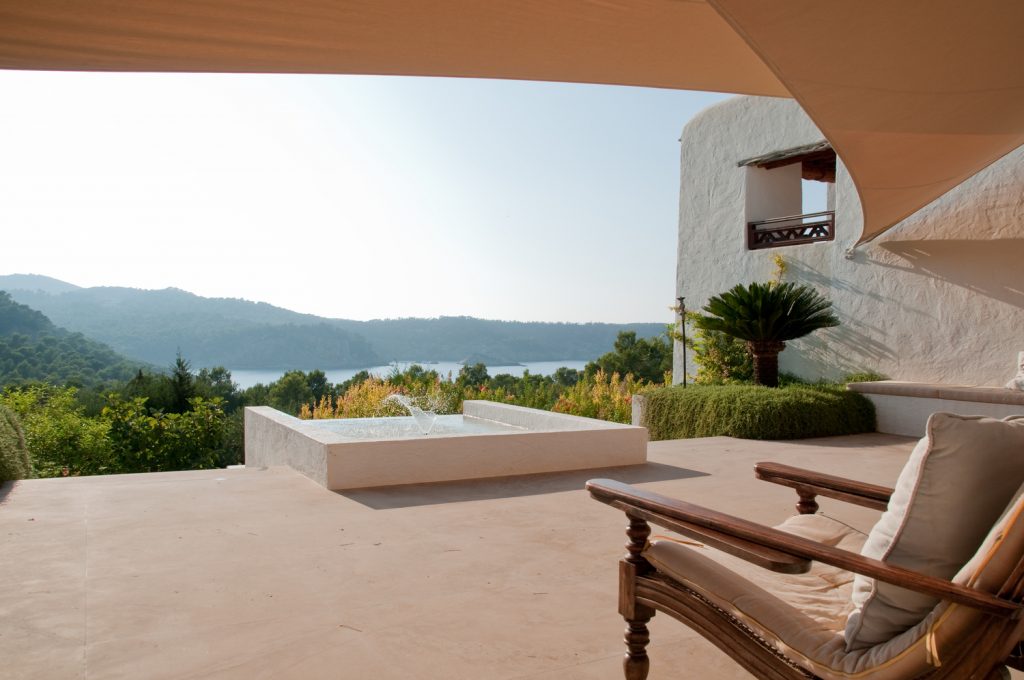 Situated in the north of the island, this luxury finca is the ultimate place to spend your holiday. The villa has access to both beaches on either side of the property only a short walk away, however, with a large pool area and a stunning courtyard it's hard to leave! In this location, the authentic style of the island is combined with chic aesthetics – the perfect combination! We love the 100-year old pomegranate tree in the courtyard as well as the spacious yet private vibe. Featured in Condé Naste, this Villa is confirmed to be an exceptional space, for small and large gatherings.
Local Activity: Hike down to Moon Beach
The little peninsula of Moon Beach is one of the secret gems spots of the island and is the most unique and stunning settings you could imagine. To reach it enjoy a scenic walk with incredible sea-views around the cliffside and follow the rocky path down to the lunar beach. Small craters of salt crystals cover the rocky surface. This creates a landscape quite unlike anything we're used to seeing, ´a sight from another world´. The water is clear and the pools that have formed are warm like you´re on another planet! A must visit in our books.
CANA MARIA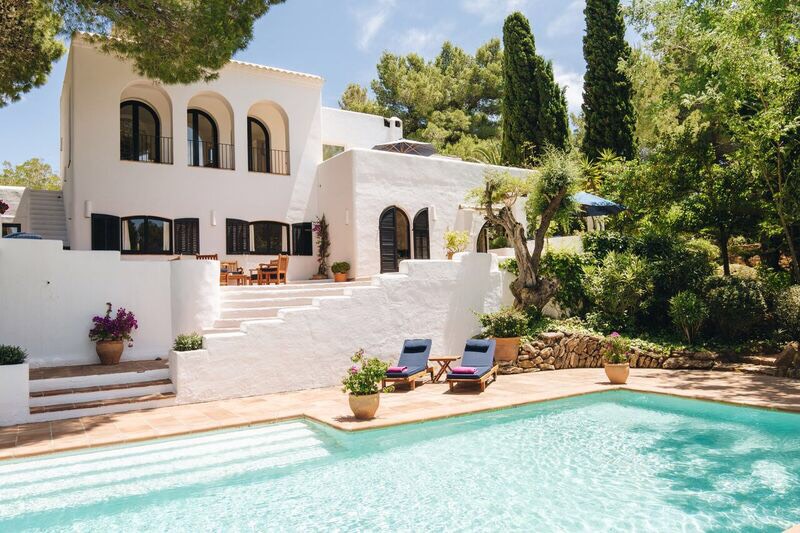 Cana Maria is a cosy finca next to San Rafael surrounded by many beautiful lemon and orange trees to immerse you in the expansive nature of the island. This is a stunning Villa ideal for the whole family with stunning enclosed grounds of rich stone and white-washed walls (oh-so-chic), its own private tennis court and the irresistable swimming pool. Furthermore, witness sumptuous countryside views from all angles of the house whilst enjoying its manyassets. We would particularly recommend utilizing the terrace to its full potential by watching the sunset from it in the evening with a glass of wine and a loved one at hand…
Local Activity: Horseback riding
Horseback riding in Ibiza is one of our favourite things to do, especially with such beautiful weather and luscious greenery! Visit the stables near your villa, Ibiza Horse Valley,  for fabulous riding companions and gentle horses to suit any level or riding preference you may have. A perfect family activity with incredible views across the islands rolling hills along campo-style dirt tracks that really immerse the rider in nature and the raw beauty of the island. Choose between half day trips through the mountains or full day trips down to the beach for this spectacular way to spend your time…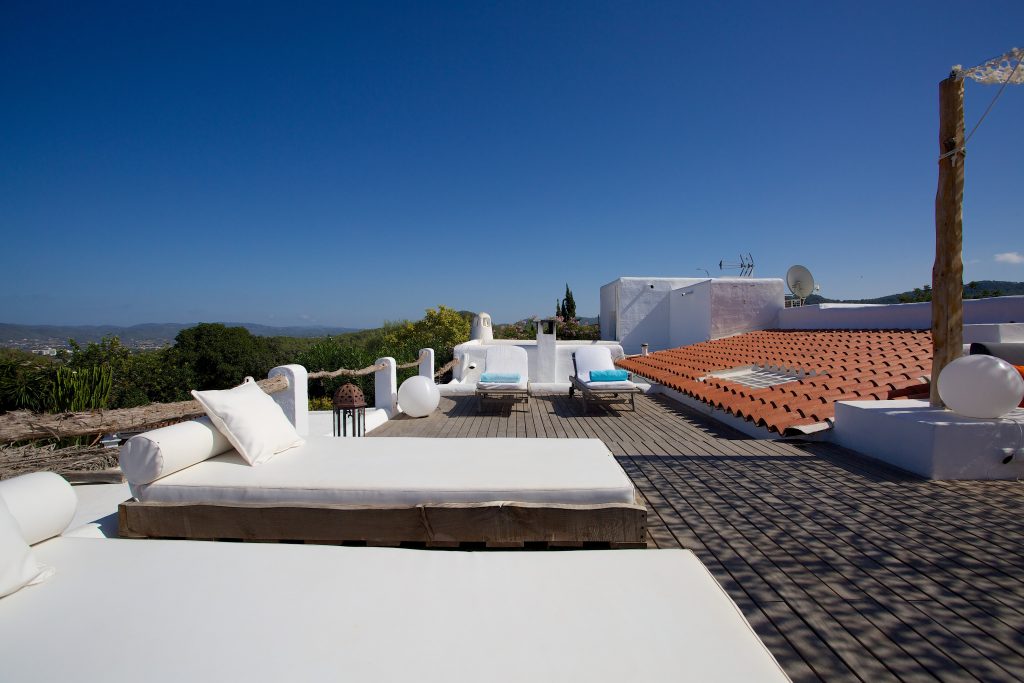 Can Love is a beautiful villa located in the green hills of San Josep with stunning views across the Mediterranean. The luxury villa itself is gorgeously decorated with a chic yet authentic vibe that perfectly reflects that luxury Ibiza style. We particularly adore the number of comfortable terraces and chill out spaces that make this house a true delight to stay in and unwind to the max after a busy summer season. A mix of the traditional and modern with space for the whole family or space enough for a romantic October get-away, we would certainly recommend this villa for a wonderful stay on the island…
Local Activity: Paddleboarding in Cala Conta – the last paradise lost of Ibiza
Famous for its unforgettable sunsets and natural surroundings, Cala Conta is a must visit with good vibes, crystal waters and sunshine. This is one of our favourite places to paddleboard with many coves to check out and little islands as well as places to jump off rocks should the kids be interested! We would particularly recommend paddling out to watch the sunset from the sea. A place described as so beautiful that 'you have to come check it, see it and believe it'…
We hope these lovely villas and our spectacular sunshine will result in some special October vacations – happy holidays!