This week is the final act of Mike and Claire Manumission's incredible Phantasmagoria at Booom!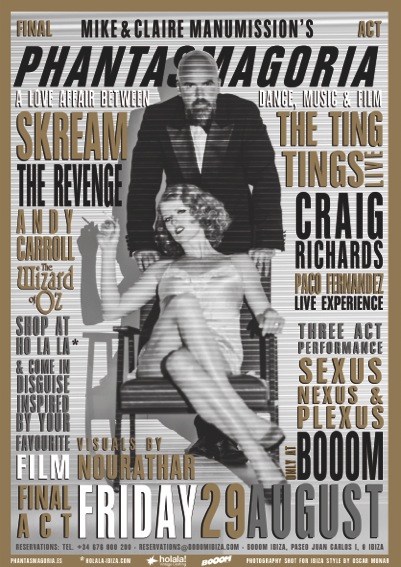 Arrive at 10pm for an out door cinema showing of the Wizard of Oz (with secret cinema head sets). The theme is favourite movie charter, and if your dress is inspired by this you will receive a complimentary drink! The club will then open inside at midnight for Mike and Claire's first performance which starts at 2am. There are then three more amazing performances lined up throughout the night with many more surprises!
Special guests include Scream, The Ting Tings, The Revenge and Craig Richards.
After an amazing summer of Phantasmagoria nights – the last one is not to be missed!!
For more information on VIP tables or entry, contact us at info@deliciouslysortedibiza.com or call us directly on +34971197867