What better way is there to soothe a hangover than with a Bloody Mary, fabulous selection of food and great company – also know as a post-wedding brunch.
One last hurrah that we can assure you will not go unappreciated amongst your guests! Here we will take you step by step through the perfect Deliciously Sorted hangover brunch.
Venue
On the beach in a chilled Chiringuito, by the pool in a private villa, or in a peaceful garden restaurant…yes, yes yes! These options are all a tick in our eyes. The key here is to keep it as convenient for your guests as possible. For example don't be afraid to re use the venue from the wedding. It does not need to look the same, we can transform it from the night before so it seems like an entirely different place.  Wherever it is, keep it intimate and relaxed and you have created the right setting for fabulous brunch.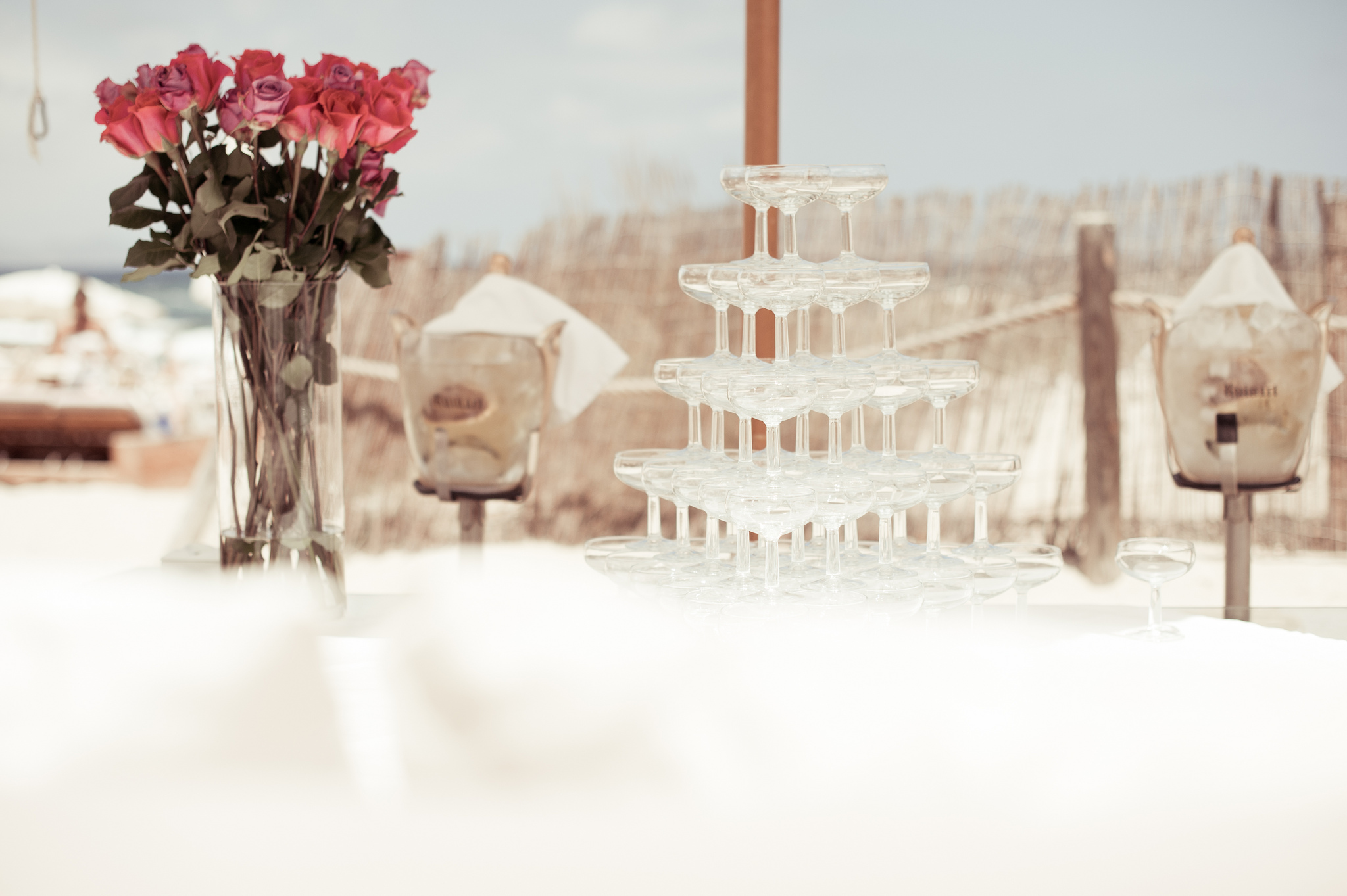 Drinks
First things first! What would the perfect brunch be without the go to morning cocktails. Spend the day sipping on refreshing Mimosa's, spicy Bloody Mary's, or fruity Prosecco Sangria. If you want to shake things up (excuse the pun), create your own signature "newlyweds" brunch cocktail. Our experienced mixologists can help you come up with something original and fun so you can put your own twist on a wedding tradition.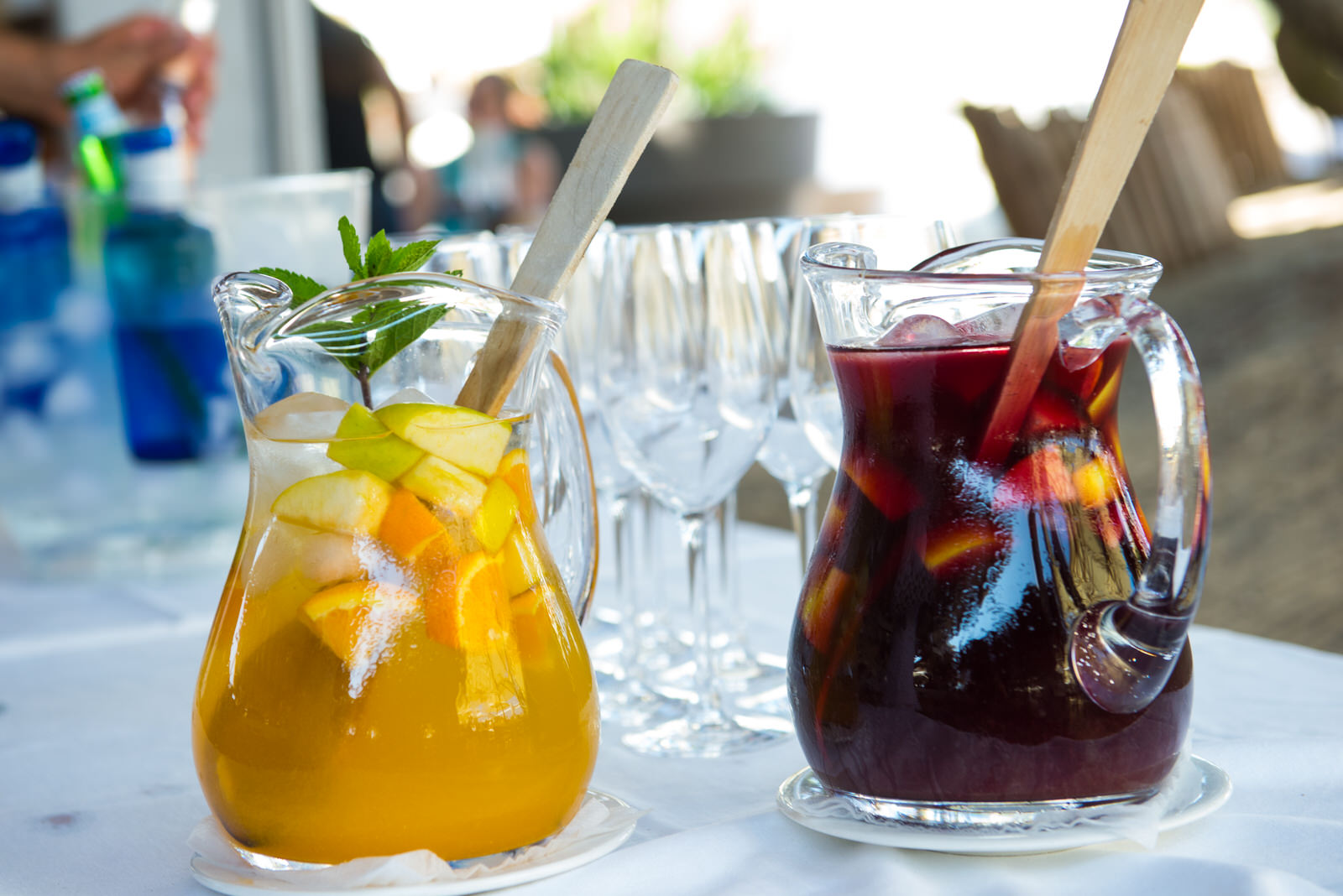 Cocktails are great but of course it is important to offer some healthy remedies as well. Fabulous fresh juices are just the ticket! A juice bar especially always looks amazing, display lots of colourful fresh fruit and it will be enough to lighten anyone's mood.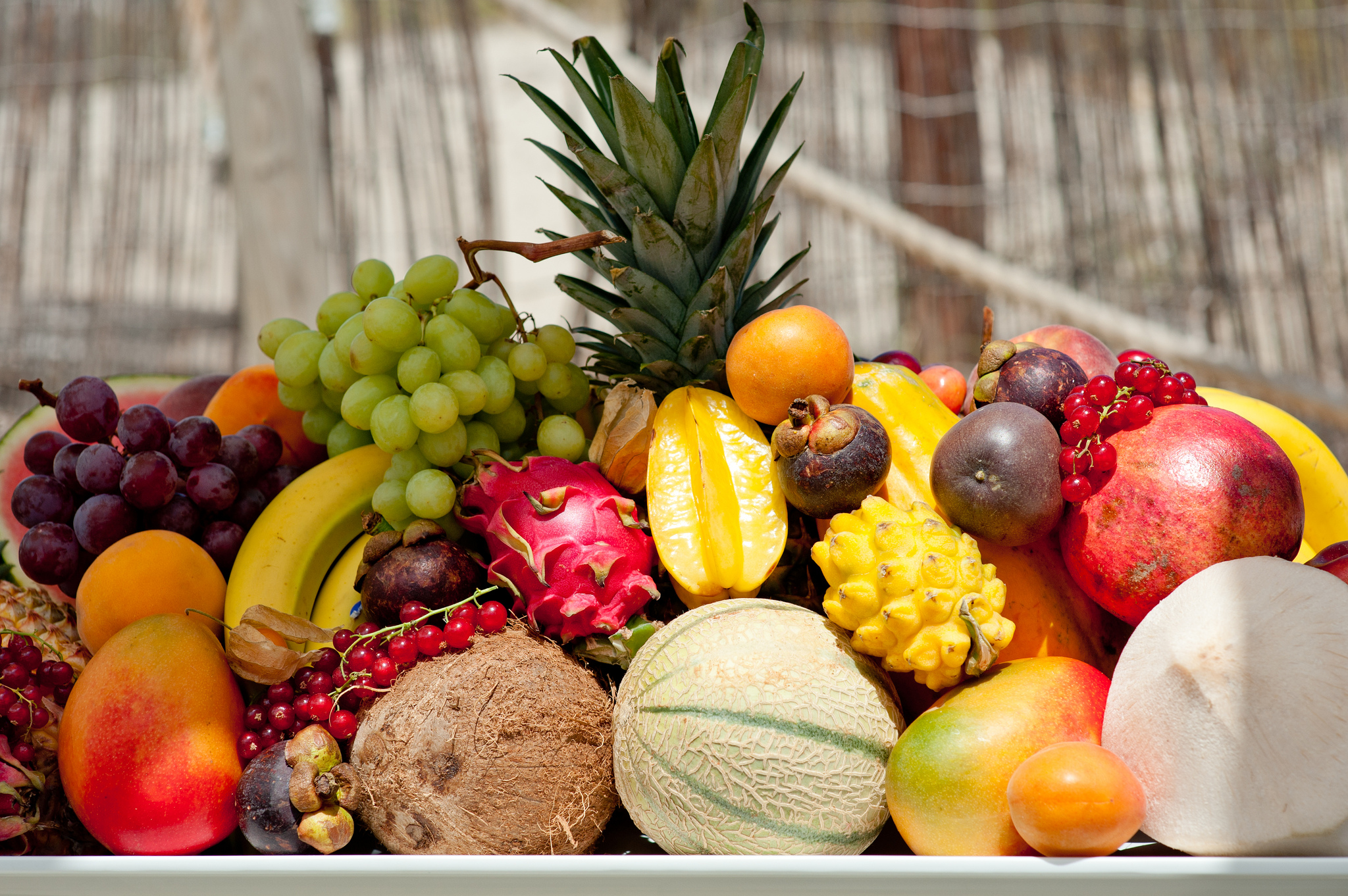 Food 
It's all about a big spread though keep it buffet or finger food style instead of a formal sit down meal. This allows guests to drop-in and keeps things informal and relaxed. Start off with something easy and simple, for example lots of fresh fruit, some cold hams, cheeses, club sandwiches etc….let guests settle in. Then you can wow them for some Ibiza's more impressive dishes; grilled prawns, fresh fish, grilled vegetable salad. Keep it fun, colourful and vibrant!!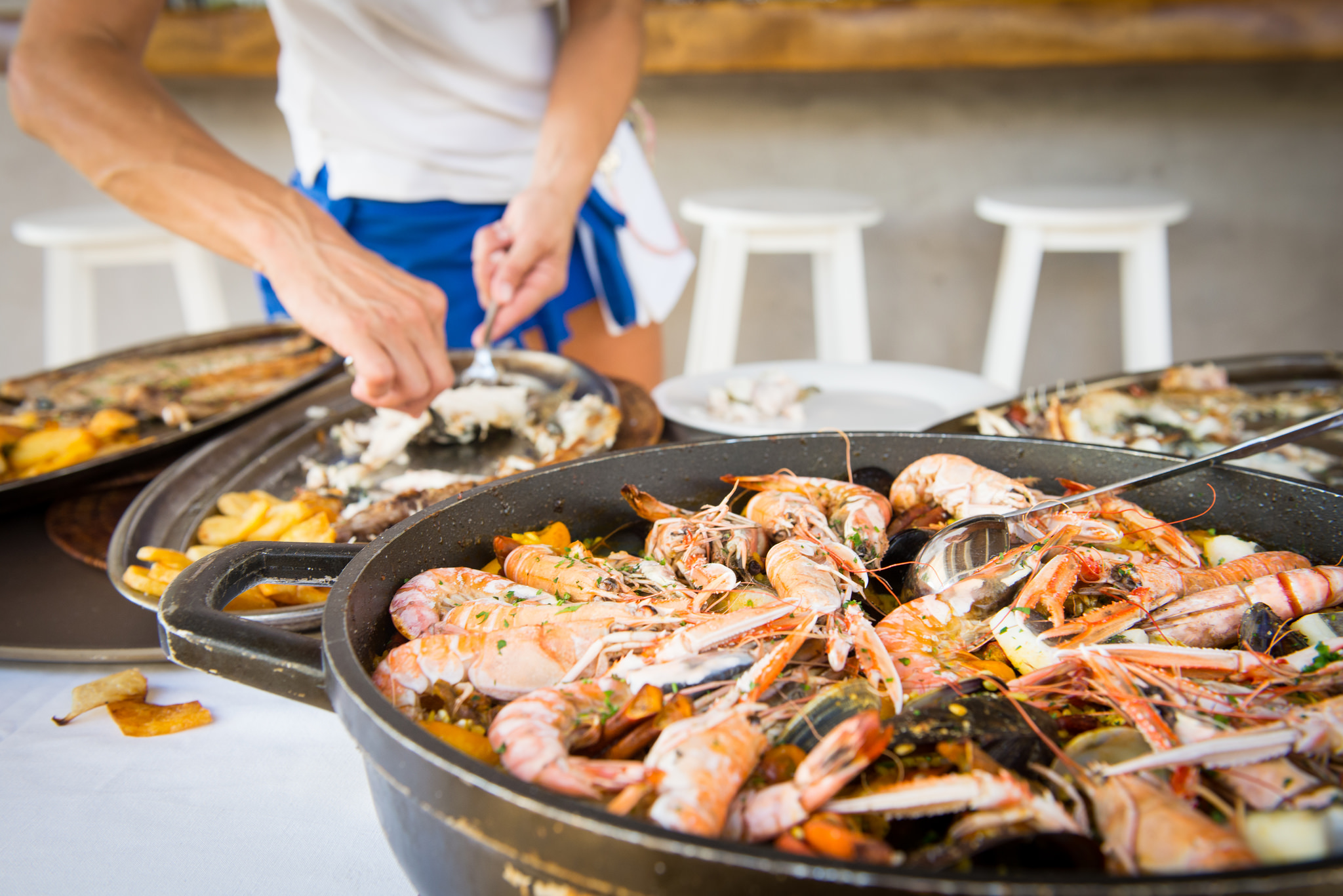 Music
Whether you have a DJ or a jazz trio make sure to focus on those chilled Balearic beats – after all that is what Ibiza is famous for. For some inspiration check our Deliciously Sorted "Ready to be Chilled" podcast by our very own DJ Rayco Santos.
We have been asking around inside Deliciously Sorted HQ and here is a one idea our event manager would love to share;  "I have always dreamed of organising a Wimbledon hangover brunch. Some of our villas have already existing tennis courts and its been a vision of mine for a couple of years to have a Wimbledon themed hangover brunch. Guests would come dressed up in traditional Wimbledon outfits (70's style, all white) and then brunch would consist of champagne mimosa's, Bloody Mary's, club sandwiches, quiches, followed by strawberry's and cream for dessert (as well as some light tennis playing from the guests who still have some energy left after the night before )…."
So you heard it here first!
Till next time xxx